For many of us including myself, coffee has turned from a luxury to an everyday necessity.
In my teenage years, a decent cup of coffee could only be found at either a big international coffee chain or at one of your favourite neighbourhood cafes.
However, in recent times, local chains have exploded onto the scene, and have replaced overseas brands as Malaysians' favourite coffee spots. One prime example is ZUS Coffee, which now has over 225 outlets across Malaysia.
To find out more on how the brand has managed to achieve such rapid expansion, we reached out to ZUS Coffee's chief operating officer, Venon Tian.
Turning a luxury into a necessity
In an interview with Vulcan Post, Venon shared that the founding team behind ZUS Coffee is a group of eight co-founders, each with a unique background and range of experiences.
"Their collective wisdom reflects a broad spectrum of expertise in coffee, e-commerce, finance, and marketing," he said.
Prior to the start of ZUS Coffee, the founders had careers in a range of industries but despite their diverse backgrounds, they found common ground in their passion for coffee and entrepreneurship.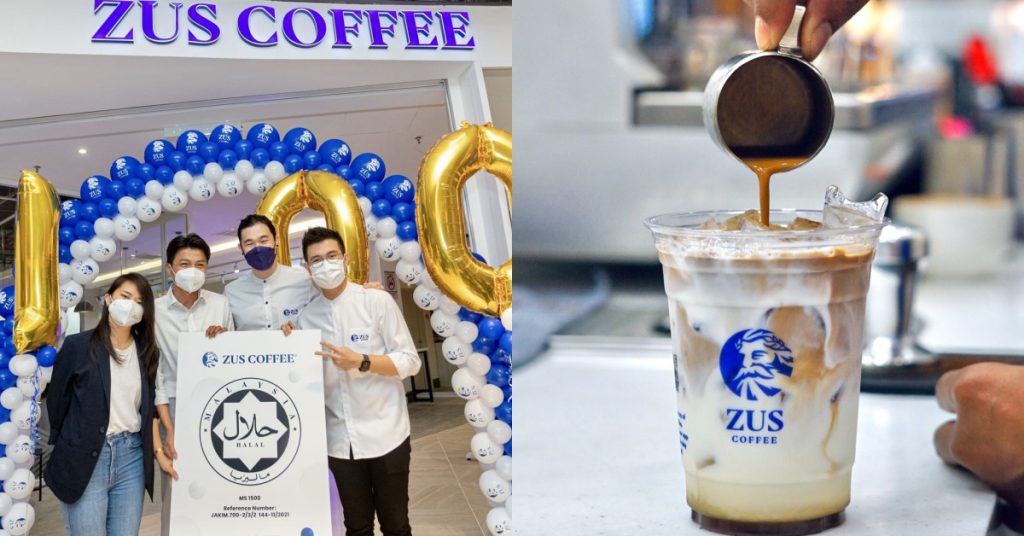 "They believe in the value of quality coffee and were motivated by the idea of making it more accessible to everyday people. They saw the cost of a good cup of coffee as ludicrous and saw a clear opportunity to make a difference in the market," said Venon.
The founders, who relied heavily on coffee to fuel their everyday hustle, were often frustrated by the constraints of price, location, and time associated with getting a decent cup of coffee.
They also believed that high-quality coffee available elsewhere often carried a hefty price tag, while more reasonably priced options were typically instant or canned varieties that didn't quite do the trick.
"Recognising this gap, the hands-on entrepreneurs decided to fill it themselves by creating a brand that offered good coffee at an accessible price point and at various locations."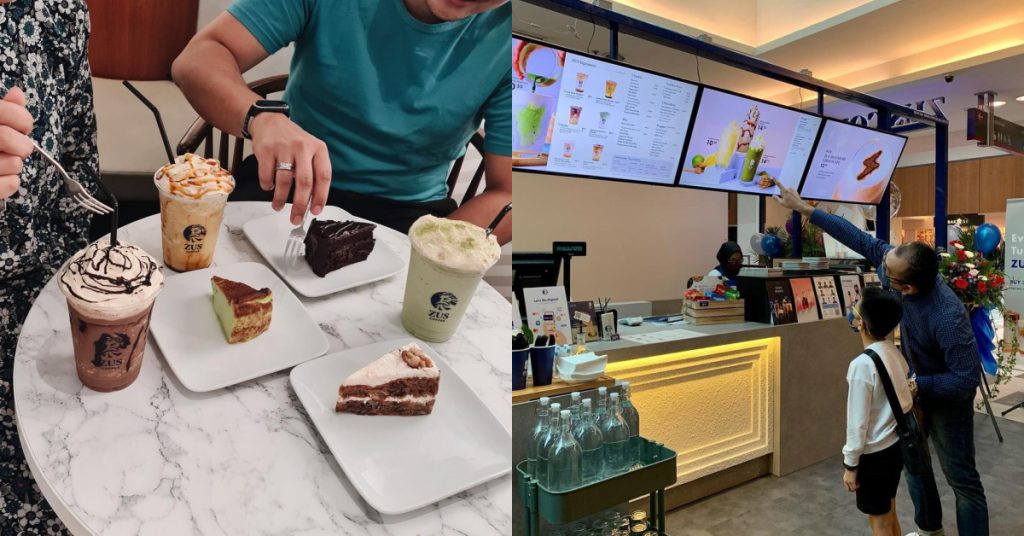 The local coffee scene has long been dominated by international coffee brands like Starbucks and Coffee Bean, but Venon stated that ZUS Coffee's objective isn't quite the same.
"Our mission with ZUS Coffee was always distinct—we wanted to make specialty coffee accessible to everyone. While they provide a 'third place' for customers, ZUS Coffee focuses on treating coffee as a daily necessity," he added.
One way of doing that was by…
Infusing technology and coffee
The cofounders didn't just want to make it just an ordinary cafe chain, instead, they used their expertise in tech to create the ZUS app first, which allowed customers to place their orders with ease.
The ZUS app proved to be a gamechanger which they discovered upon opening their first outlet in Binjai, KL back in 2019.
"The app, which offered delivery and pickup options from day one, became a hit among the coffee lovers in the office areas nearby."
As such, ZUS Coffee brands itself as a tech-driven coffee chain which is meant to reflect how they have integrated technology into its operations.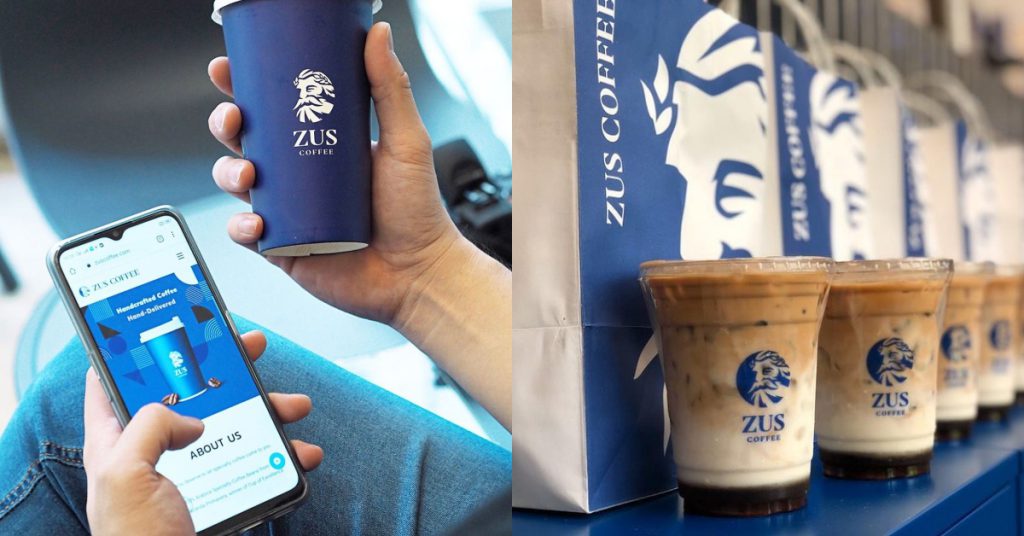 To date, Venon shares that the ZUS app has facilitated and delivered over 36 million cups of coffee so far and allowed them to better understand their customers' behaviours and taste preferences.
"With this data, we can be exactly where coffee drinkers need us, serve what they prefer, and reward them in ways they appreciate through our loyalty programme."
Moreover, he believes that being tech-driven reflects their willingness to embrace technology in finding superior and faster solutions to problems.
Currently, they're exploring AI solutions within the app to enhance customer service and to achieve instantaneous response times for their customers or baristas who need assistance.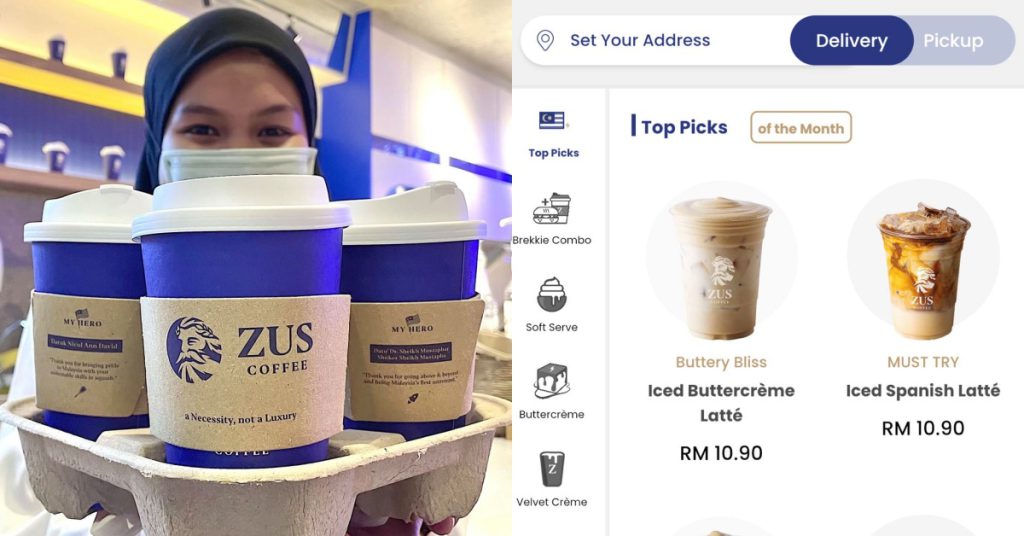 Venon also stated that their infusion with technology is also their distinguishing factor when it comes to comparisons with other coffee chains such as Gigi Coffee and Bask Bear Coffee.
"(Particularly in) the depth of our understanding of our customers," he added. "The technology we employ enables us to get much closer to our customers, which aids in product innovation, and determining the most convenient purchasing channels for our customers."
Understandably though, not everyone would like to have a separate app just for enjoying a coffee, and that would be where other local coffee brands come in to serve them.
Coffee runs through their veins
The initial menu featured staple coffee-based drinks alongside a few signature flavours such as ZUS Gula Melaka Latté and Thunder, both of which remain customer favourites until today.
"These options were designed to ease the entry for those who appreciated coffee but found its bitterness a barrier," explained Venon.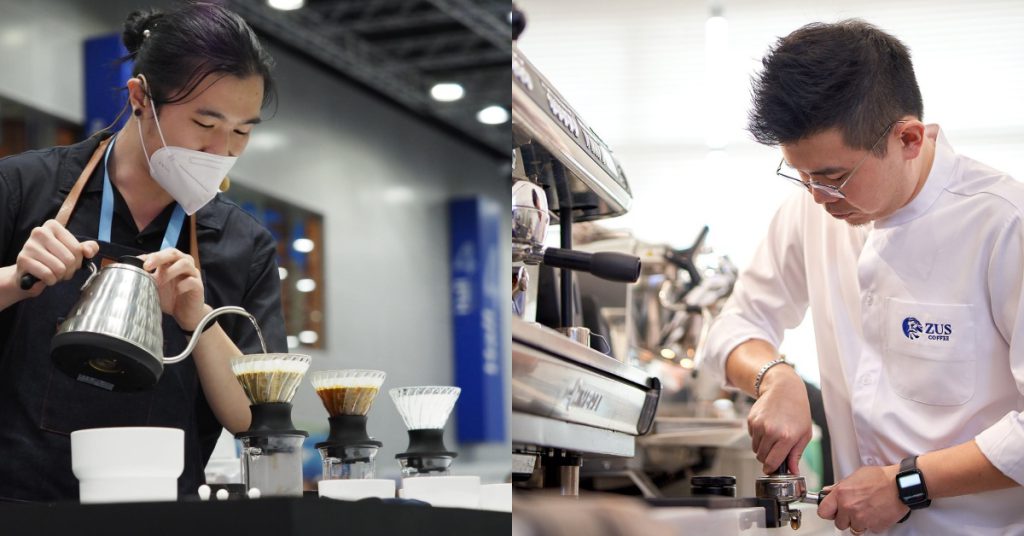 Co-founder Terence Ho, who is also ZUS Coffee's Head of Barista, brought his experiences in cafe management as both a barista and a cafe owner to perfect the art and science of coffee-making.
"From the opening of our first outlet in 2019, he worked hand-in-hand with the other founders to understand the nuances of operating a café chain."
Keeping it brewing
Reflecting on ZUS Coffee's growth so far, Venon expressed his disbelief.
"Honestly, we never anticipated such rapid expansion. However, within our first year of operations, we realised we had tapped into a pressing need among coffee drinkers."
As a testament to their rapid growth, Venon shared that ZUS Coffee achieved 7.5x and 3x revenue growth for the years 2021 and 2022 respectively and consistently served between 200-400 cups of coffee in each ZUS Coffee outlet every day.
Despite the already impressive expansion, the brand has no plans of stopping and aims to have 350 outlets by the end of the year.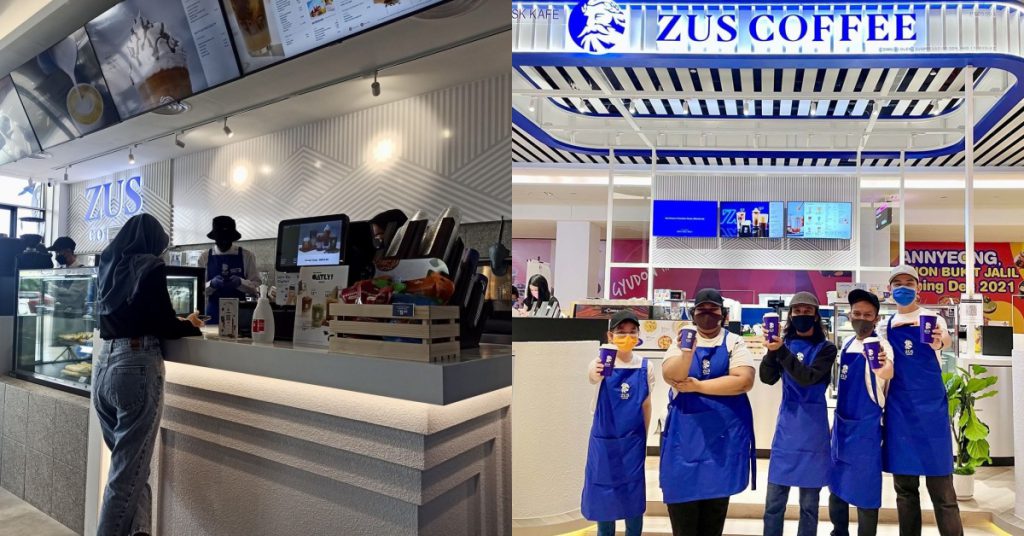 This, coupled with the fact that a few months ago, Philippine's billionaire Frank Lao invested in ZUS Coffee with the aim of introducing the chain to the Philippines market, certainly proves that the brand has yet to reach its peak.
"We will keep going until we become the go-to neighbourhood coffee brand, offering affordable, accessible coffee to every community," concluded Venon.
Featured Image Credit: ZUS Coffee