Think Malaysian tourism and the PETRONAS Twin Towers come to mind. They're featured in almost every advertisement material to promote our country.
Sure, they're a grand sight to behold, and our pride in them is justified. But Malaysia has so much more to offer, and its potential just isn't being given enough attention to.
So, how do we address this?
At the recent The Macao Showcase and MICE & Luxury Forum in Singapore, we got to see for ourselves and hear from a panel of experts on how to successfully showcase a location as a tourist destination.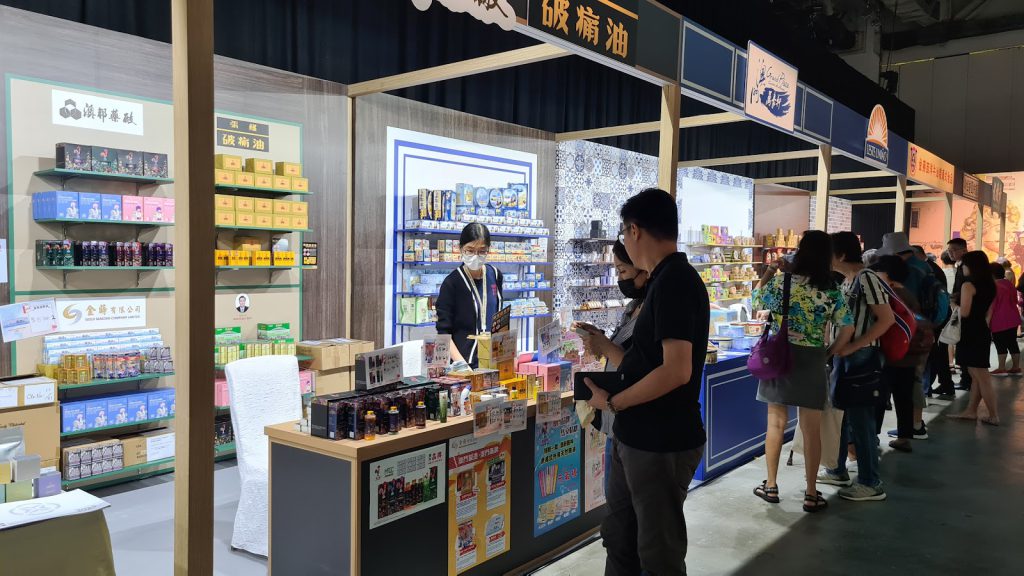 Both events were hosted by Sands China Ltd, which owns and operates multi-use integrated resorts in Macao, and held at Marina Bay Sands, its sister property in Singapore.
Why look to Macao as an example?
Macao has always had a strong tourism sector, with annual arrivals above 30 million for consecutive six years before reaching its peak of 39,340,181 visitors in 2019.
Following the reopening of its tourism sector for international visitors, Macao has also seen a strong recovery performance.
It began welcoming over a million visitors monthly in 2023, and in April 2023, tourist arrivals broke the 2 million mark, bringing its current total in Q1 of the year to 4.96 million visitors. If it simply maintains this rate, Macao will easily hit close to 20 million visitors by end 2023.
(For contrast, Malaysia has targeted a more modest 16 million visitors in 2023, and is banking on a "late surge" in tourist arrivals to bring our numbers up.)
There could be many factors as to why Malaysia is seeing a slower pickup rate of visitors. But after visiting Macao's showcase and forum, it's clear that Malaysia has a few things to learn from the region when it comes to showcasing our tourism appeal.
1. SMEs' role in tourism is currently overlooked, both the government and private companies should step in to fix that.
Something that was palpable at the showcase was Macao's pride in its SMEs, and the lengths that Sands China Ltd went to, to make sure that they were spotlighted as part of Macao's tourism.
This included highlighting a 90-year-old bakery that's famous for its almond cookies (Yeng Kee Bakery), Macao's first gin distillery born during the pandemic (Owl Man), and a fashion brand that has made it into British Vogue, Vogue Italia, and the London Fashion Week (Nuno Lopes).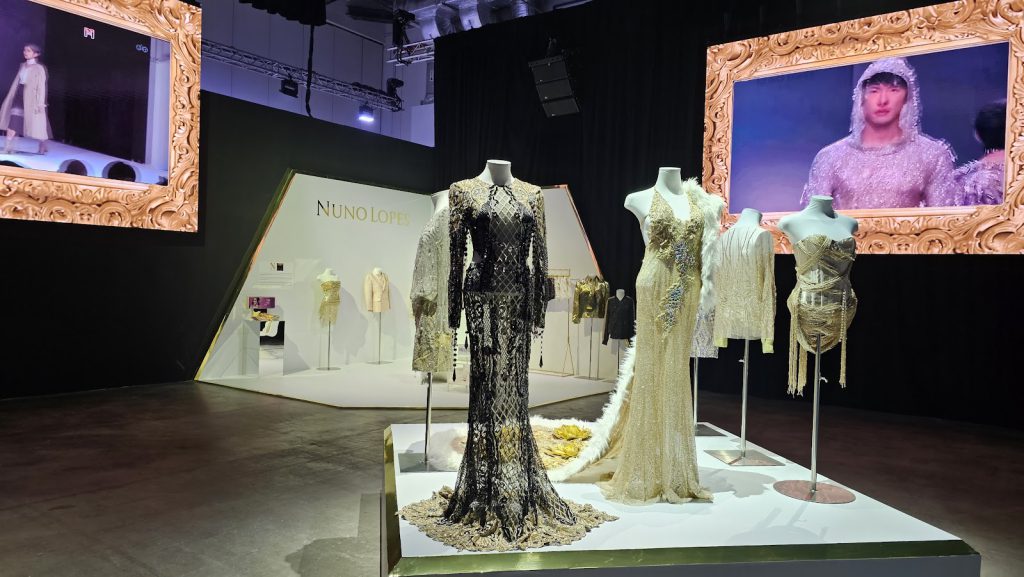 These aren't the types of SMEs we'd typically think of when we're asked which local brands make us proud, and that everyone else should know about.
Instead, a lot of our focus is on tech-slanted SMEs, who are more likely to receive support from government-owned programmes to commercialise successfully in domestic and international markets.
But do these SMEs play a role in highlighting Malaysia's heritage and rich culture specifically?
To that end, Malaysia needs to identify its own SMEs that have tourism appeal, and the government along with private companies must recognise their value and lend support to uplift them.
We need to move beyond specific attractions like KLCC, our islands, or caves, and encourage international visitors to come and explore our foodscape, our heritage-rich fashion scene, and more.
Let's give these SMEs a global platform to attract foreign customers too, because it's time to move past local supporting local, and head towards global supporting local if we want to grow both our SMEs and our tourism sector.
2. Tourism isn't just about one hotel or one location, but the cohesive and comprehensive experience that visitors get from a community.
During the MICE & Luxury Forum, we learnt that one hotel or one location alone cannot carry a country's tourism sector.
For a tourist visit worth remembering, a country or community should offer a cohesive and comprehensive experience.
Cohesive meaning that all the tourist attractions (whether a natural attraction, a food spot, or an SME's offerings) play off each other well.
They all must have a purpose to be highlighted, and how do their individual purposes contribute to the bigger picture? How can they come together to create a comprehensive experience for visitors?
An example of a comprehensive experience could start in a hotel, where it serves or uses products from local SMEs, organises tours to specific local attractions, and has a shopping complex in its vicinity.
All this will make the hotel more than just a place to rest and rejuvenate, and tourists don't need to feel like the burden of finding things to do is on their shoulders, because they already have these "packaged" experiences in one place.
3. The destination's story matters and a wholesome narrative is important to put us on tourists' radar.
Following the above, when more attention is paid to curating cohesive and comprehensive experiences for visitors beyond a single location or activity, it's easier to shape a narrative around a destination.
Although Macao is a destination that many see as being for either business or entertainment, its best-known narrative is still that it's a place with a rich colonial heritage, proven by its 22 sites on the UNESCO World Heritage List.
Modern structures like luxury hotels and conference centres and shopping complexes can be replicated anywhere with the right resources—but a destination's culture is one it calls its own, and that is what should be the backbone of its story.
So, what is Malaysia's story, and how can different stakeholders, from the government to SMEs, contribute to and complement it?
4. MICE events that encourage open communication and discourse with major and minor stakeholders in tourism and other sectors will up the destination's global appeal.
From The Macao Showcase to the MICE & Luxury Forum, all of our senses were well engaged.
We enjoyed the sights of detailed sets replicating Macao, smelled and tasted F&B unique to the region, got to touch various fashion products on display, and had the pleasure of listening to panels of experts in their fields.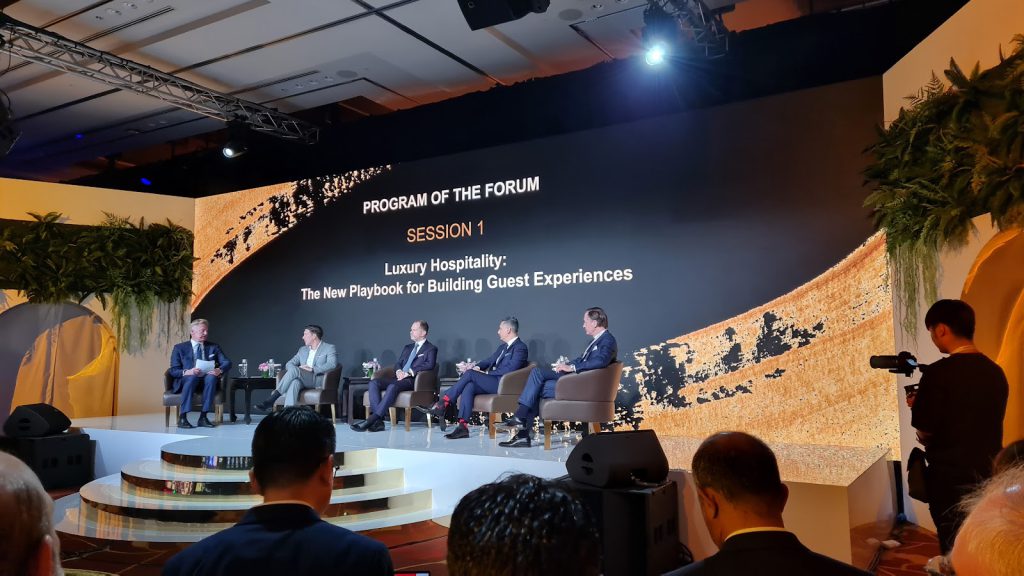 Combined, these experiences really cemented the appeal of Macao as a must-visit tourist destination in our minds.
It speaks to the importance of having well-organised MICE (Meetings, Incentives, Conferences & Exhibitions) events catered to an international crowd if we want to up Malaysia's tourism appeal.
Alongside the sights, we should have substance in our events and provide the involved stakeholders with a platform to have open communication and impactful discourse.
These stakeholders shouldn't only be from the tourism industry either, but should also come from the fashion, arts, and culture sector, and of course, be made up of SMEs too.
Data is king in effective tourism
All of the above points only have credibility because Macao has proven that it knows its numbers, and it knows how to grow those numbers.
That's why it's important for stakeholders in a country's tourism sector to have the right data.
We need to know what people are coming to our country for, how long they're staying for, what they're spending on, how many are returning in the following or subsequent years, and other data points. Only then can we plan the right kinds of tourism MICE events.
It's time for Malaysia to stop hiding in KLCC's shadow and only depending on the government to push Malaysia as a tourist destination.
Everyone needs to come together to offer up the best version of Malaysia as a go-to destination, be it for business or leisure, and we can take a page out of Macao's book for starters.