Kenneth Ong comes from a family with a long-standing business in providing building materials and lightweight machinery for the construction sector.
In line with Singapore's commitment to achieve net-zero emissions by 2050, Kenneth began exploring the use of solar and renewable energy as greener alternatives for outdoor works.
An opportunity knocked on his door last February when an integrated public cleaning company in Singapore sought ways to reduce carbon emissions without compromising its efficiency to clean up parks, walkways, and other public spaces.
Traditionally, outdoor cleaning relied on petrol-driven tools due to concerns about the availability of charging options for battery-operated tools while on the go.
Recognising the potential for change, Kenneth decided to step in and help, spending six months conducting research and trials. His efforts paid off as he successfully convinced the company to switch to battery-powered alternatives.
This achievement fuelled Kenneth's determination to empower other businesses to use battery generators and related tools to reduce both carbon emissions and operational expenses, leading to the birth of Little Green Ranger.
Reducing reliance on traditional generators
Little Green Ranger specialises in providing tailored solutions to help businesses transit towards the use of clean energy, with a particular focus on the construction and landscaping industries, where the reliance on diesel generators and tools is prevalent.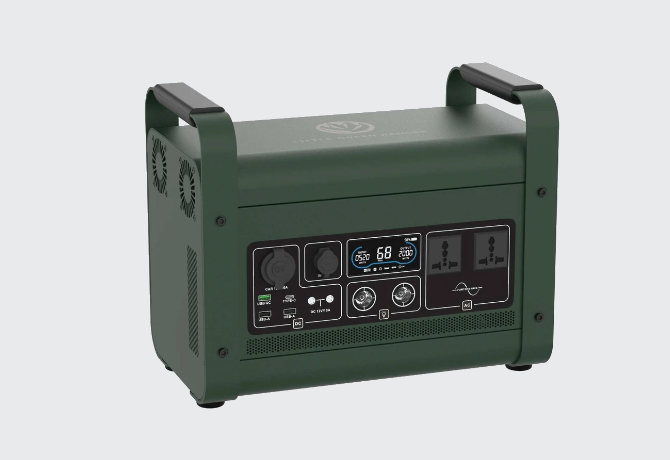 The company's flagship solution, known as the Green Equipment Management Solution (GEMS), encompasses a comprehensive range of offerings such as a battery generator, solar panels, battery-operated tools, and an in-house asset management system.
By consolidating these components into a single, streamlined operation, Little Green Ranger offers companies a convenient, one-stop solution that effectively reduces carbon emissions, lowers operating costs, and accelerates the adoption of clean energy practices.
To eliminate the dependence on traditional diesel generators entirely, Little Green Ranger deploys a cutting-edge Battery Energy Storage System (BESS), a battery generator that can be charged by electricity generated from renewable energy sources such as solar energy, by storing these energy and releasing it when needed. It also comes with remote monitoring via GPRS.
This enables companies to receive real-time updates on the status of their generators, facilitating scheduled maintenance and providing valuable data that traditional generators cannot offer, which is especially key for companies that are moving towards sustainability reporting. Consequently, this feature helps businesses save on manpower and other associated costs.
According to Kenneth, he is committed to utilising second-life batteries sourced from reputable sources like Tesla and BYD as much as possible. These batteries are still in pristine condition, boasting a remaining lifespan of eight to 10 years, and can be given a second lease of life as BESS batteries.
By repurposing these batteries before recycling them, Little Green Ranger actively contributes to the development of a circular economy.
Furthermore, Little Green Ranger has developed additional customised solutions that incorporate BESS and solar panels.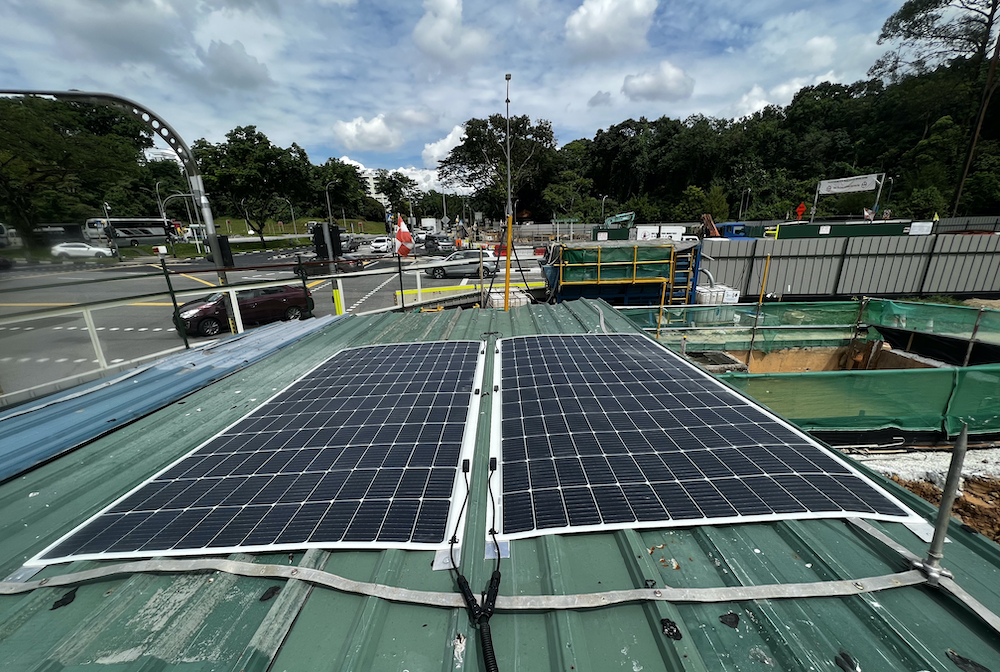 One such example is the Earth Control Monitoring (ECM) system, which is used at construction sites to treat silt before it is discharged into public sewers. ECM is more targeted at the construction industry, where demands for economical and efficient solutions are high.
Ultimately, Kenneth aspires to leverage technology to expedite the replacement of carbon-intensive equipment and promote the widespread adoption of clean energy usage.
Singapore has great potential in the clean energy space. Not only is there a growing awareness of the need to reduce carbon emissions, our government has also been supportive of initiatives that promote sustainability. There are many opportunities for clean energy businesses to thrive and make a positive impact.

– Kenneth Ong, founder of Little Green Ranger
A strong commitment to clean energy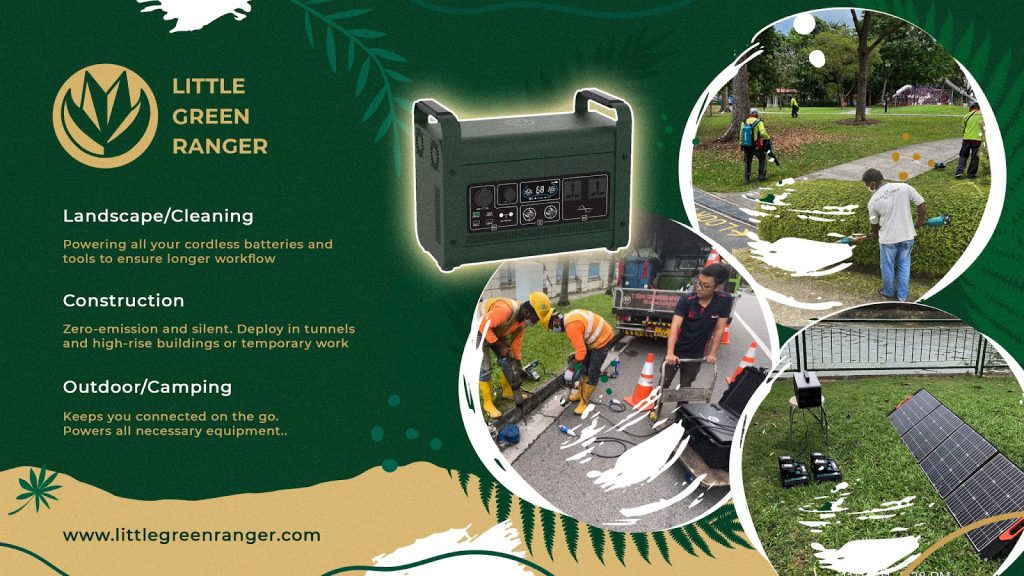 Kenneth identified several business challenges, particularly in persuading potential clients that clean energy can match the effectiveness and efficiency of traditional energy sources.
"Battery adoption is still in its early stages and many clients, particularly those in the construction sector where equipment is subjected to tough outdoor conditions, have doubts about whether our solutions can perform as well as their diesel counterparts," he explained, adding that such doubts become even more pronounced when unexpected issues arise.
Kenneth recounted an incident where a software update glitch caused a power failure. To earn his client's trust and confidence, he and his team dedicated their weekends and public holidays to resolve the problem, demonstrating their commitment to customer satisfaction.
Some businesses are also concerned about the performance of battery generators in harsh outdoor environments, coupled with extreme temperatures and rough handling. To address these concerns, Little Green Ranger conducts extensive testing and quality checks prior to deployment, ensuring the ruggedness and durability of its equipment.
Additionally, the company works closely with clients to understand their specific energy needs, and offers maintenance services to warrant optimal performance and reliability.
We strive to educate and engage our clients on the importance of environmental stewardship.

Clean energy is important because it reduces our reliance on finite resources like fossil fuels that are contributing significantly to climate change. It also helps to create a better economy that improves energy security and stabilises costs for businesses and households.

– Kenneth Ong, founder of Little Green Ranger
Empowering their mission and impact with DBS Foundation
Kenneth's dedication to promoting clean energy adoption received recognition from the DBS Foundation, which named Little Green Ranger as one of the 23 recipients of its Business for Impact Grant Award last December.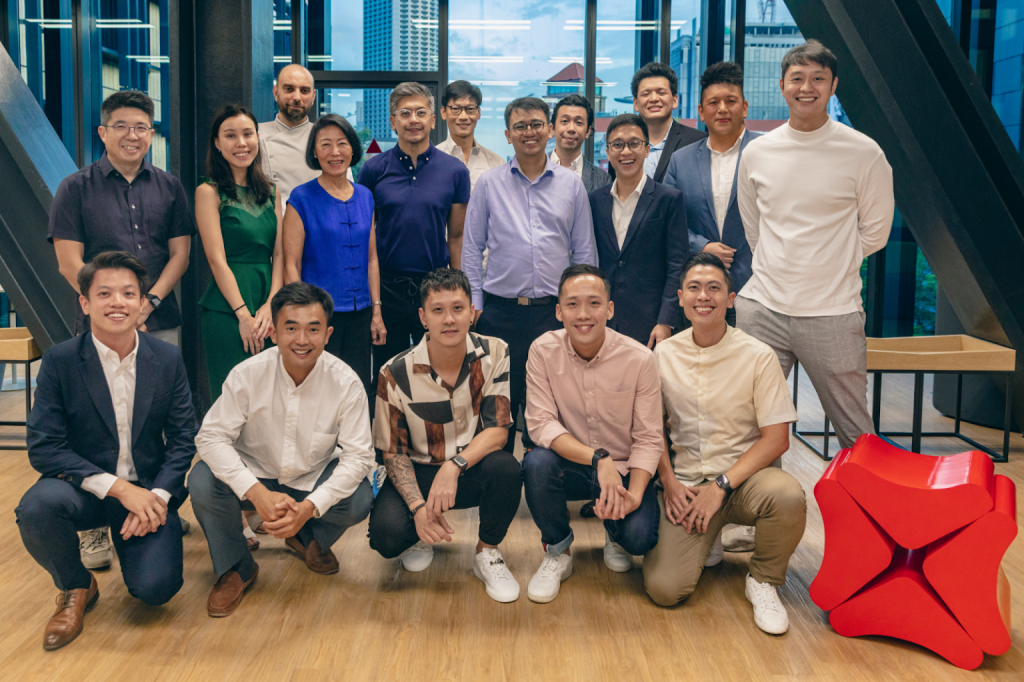 Kenneth said he first learnt about this initiative during a meeting with their bankers, who encouraged him to sign up for the grant award as the DBS Foundation actively supports businesses like his that are tackling social and environmental issues.
Motivated by the desire to receive constructive feedback and improve Little Green Ranger, Kenneth decided to go ahead with the application process, despite the sleepless nights it caused.
The exceptional support from the DBS Foundation team has made it all worthwhile, and Kenneth expresses gratitude for their unwavering assistance.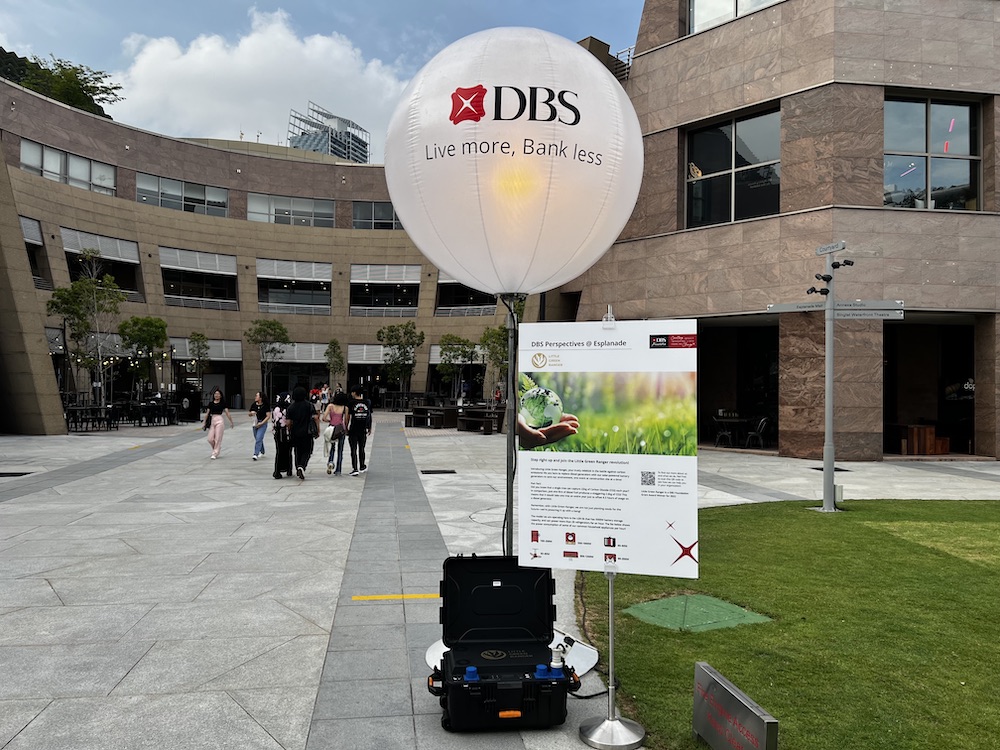 DBS Foundation's support has been instrumental in helping Little Green Ranger to achieve its goals and expand its impact. Beyond the grant funding, it has also helped Kenneth to establish connections with clients from diverse sectors, as well as gain new leads to various events and seminars.
In addition, DBS Foundation also holds periodic check-ins with Little Green Ranger to track its progress, and provides valuable guidance and prompt assistance to help it move closer towards its goals.
The injection of funds from DBS Foundation allows us to speed up the process of mainstream adoption. Our clients are often sceptical of new technology. With the funding, [we were] able to let them try our solutions before making a purchase, which allows them to better understand our services and build trust.

We appreciate how the DBS Foundation genuinely wants to guide us towards success. The support that they have provided has been instrumental in enabling us to expand our impact so far.

– Kenneth Ong, founder of Little Green Ranger
Integrating AI and other tech for targeted solutions
Building upon the accomplishments facilitated by the funding, Kenneth is actively planning for the future growth of Little Green Ranger.
"Our pipeline is quite full at the moment," he shared. "As mentioned, our services are tailored to meet the needs of our clients so in the next six months, our focus will be on developing and implementing some of these targeted solutions."
They aim to integrate these solutions with artificial intelligence and other advanced technologies, while ensuring a seamless and efficient process.
With his experiences and achievements in mind, Kenneth encourages fellow entrepreneurial individuals to dream big and pursue their ideas with determination.
Be willing to take risks and seek help when needed – you don't know where your effort will take you to at the end of the day.

– Kenneth Ong, founder of Little Green Ranger
Indeed, with DBS Foundation as a guiding force, the possibilities for small and medium-sized enterprises (SMEs) and social enterprises are indeed boundless, fuelling a brighter future for all.
If you are keen to join DBS Foundation's growing community of impact-driven businesses, check out its application page here.
This article was written in collaboration with DBS Foundation.
Featured Image Credit: Little Green Ranger