Brewerkz, a renowned name in the craft beer industry, has been making waves in Singapore since its establishment. 
As part of the portfolio of F&B brands under The Brewerkz Group, the company is co-owned by Tan Wee Tuck and his two brothers, Wee Han and Wee Lee.
Wee Tuck joined his brothers full-time four years ago, bringing with him a wealth of corporate experience from his previous roles as CEO and CFO of various companies.
Although Wee Tuck may be the latest addition to the Brewerkz management team, his brothers have been trailblazers in their own right and were the ones who "built the earlier pieces".
Wee Han kickstarted his entrepreneurial journey with Crystal Wines, which eventually paved the way for his foray into the restaurant industry. On the other hand, Wee Lee initially immersed himself in the wine business within The Brewerkz Group, and is currently managing it.
According to Wee Tuck, the inspiration behind Brewerkz stemmed from the "craft beer revolution" that swept across the US in the 1990s. During this time, microbreweries and homebrewing gained popularity, producing small-batch beers with unique flavours.
This movement ignited the idea of bringing the craft beer culture to Singapore, leading to the establishment of Brewerkz in 1997. The Tan brothers eventually acquired the brand six to seven years ago, and have propelled Brewerkz to new heights as a local pioneer of craft beer.
Overcoming challenges and embracing innovation
Brewerkz was successful for a long time, but it unfortunately faced many challenges in the one to two years leading up to the COVID-19 pandemic.
At that time, the brand was struggling, bleeding financially, and unable to compete in the highly-competitive market.
We debated long and hard whether to shut it down, or give it another shot. We decided we had to try, but needed to do a major overhaul, which is what we proceeded to do.

– Tan Wee Tuck, co-owner of Brewerkz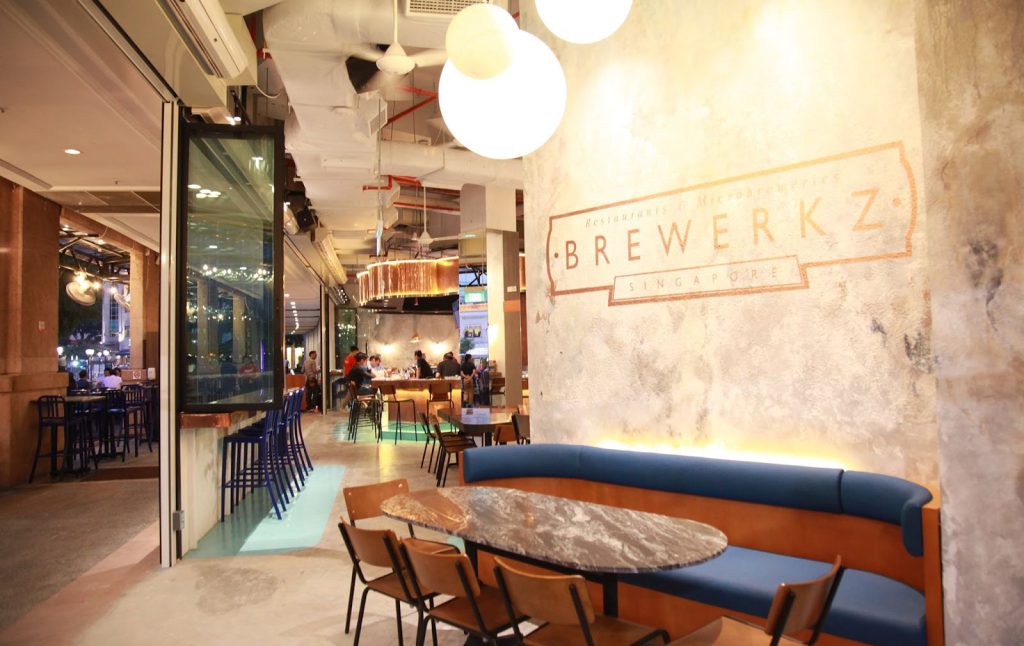 From an American sports bar concept, they transformed Brewerkz into a contemporary brand that showcased its Singapore roots. They revamped the menu, expanded their beer selection, invested in interior designs, and reworked the brand story.
These efforts paid off, and Brewerkz has since gained recognition as an innovative brewery with award-winning products. Despite the turnaround, Wee Tuck admits that the F&B industry continues to be challenging, plagued by manpower shortages, high operating costs, and fierce competition.
Although the onset of COVID-19 had a "brutal impact" on the industry, Brewerkz managed to find opportunities amidst the challenges. The pandemic provided access to prime locations, fostered a "support local" mindset, and pushed the team to become leaner and more efficient.
These adaptations have enabled Brewerkz to weather the storm and position itself for continued growth.
Upcycling spent grains for sustainability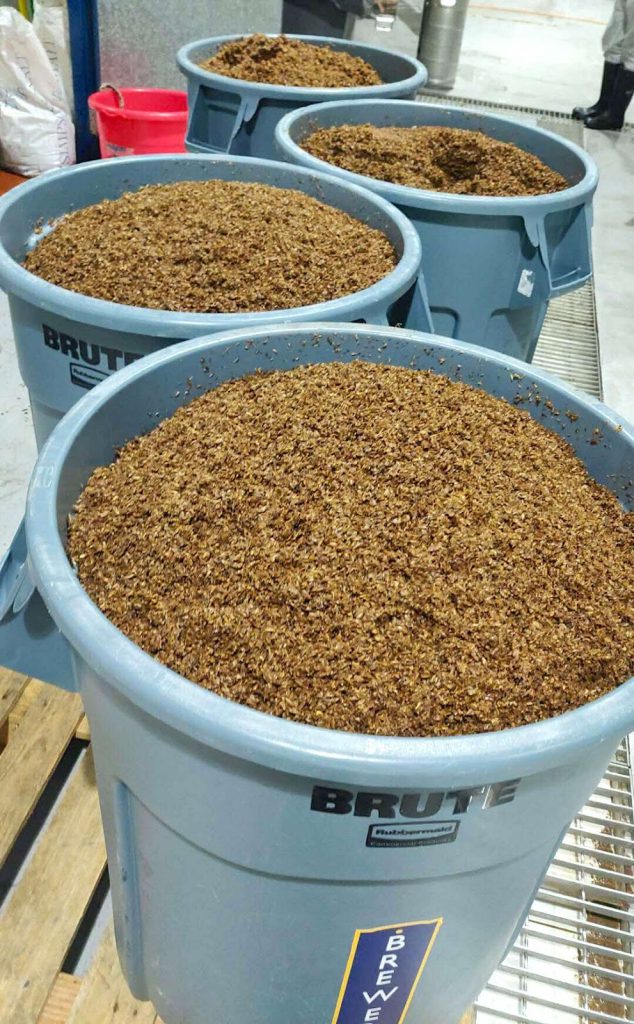 Brewerkz has taken a bold step towards sustainability with their innovative initiative to upcycle brewers' spent grains (BSG). This eco-conscious approach not only benefits the planet, but also offers healthy and nutritious food products to consumers.
Every year, breweries around the world produce over 40 million tonnes of spent grains. This is equal to 80,000 Olympic-sized swimming pools. Some of it becomes animal feed, but the bulk of it is discarded. That's a lot of food waste.

– Tan Wee Tuck, co-owner of Brewerkz
Recognising this issue, Brewerkz aims to utilise spent grains as a partial replacement for wheat flour in various food products, capitalising on its high protein and fibre content.
Wee Tuck explains that the process of upcycling spent grains involves drying them quickly to prevent bacterial contamination. To achieve this efficiently, Brewerkz is collaborating with partners to explore cost-effective drying technologies.
Additionally, they are leveraging fermentation techniques to enhance the usability and nutritional profile of spent grains.
Brewerkz has already made substantial progress in their upcycling endeavours, successfully incorporating spent grains into a range of food products. This includes tortilla wraps, chips, bread, pasta, and cookies, showcasing the versatility of this sustainable ingredient.
By integrating spent grains into everyday food items, Brewerkz hopes to educate consumers and food manufacturers about the immense potential of this resource and promote its wider adoption.
Prior to their focus on upcycling spent grains, Brewerkz had already demonstrated their commitment to sustainability through collaborations with organisations like Sentosa and Public Utilities Board (PUB).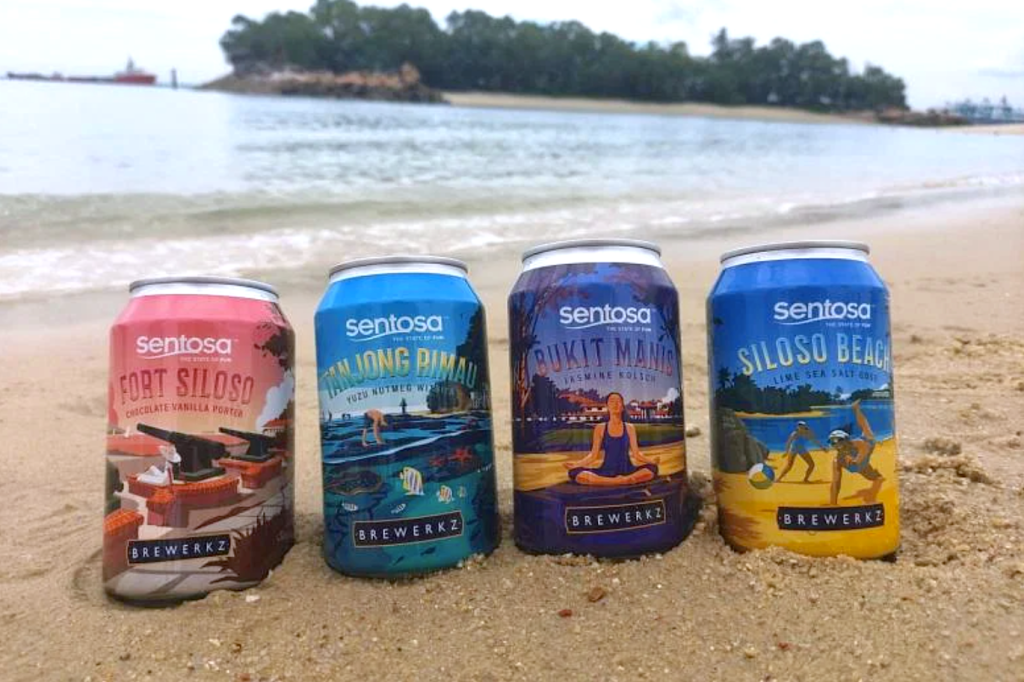 Their partnership with Sentosa resulted in the creation of four beers, called the Sentosa Islander Brew, which holds the distinction of being "Singapore's first carbon-neutral beer".
Similarly, Brewerkz teamed up with PUB to create NEWBrew, a beer crafted entirely from 100 per cent NEWater. This collaboration highlights water sustainability and showcases the exceptional quality of recycled water.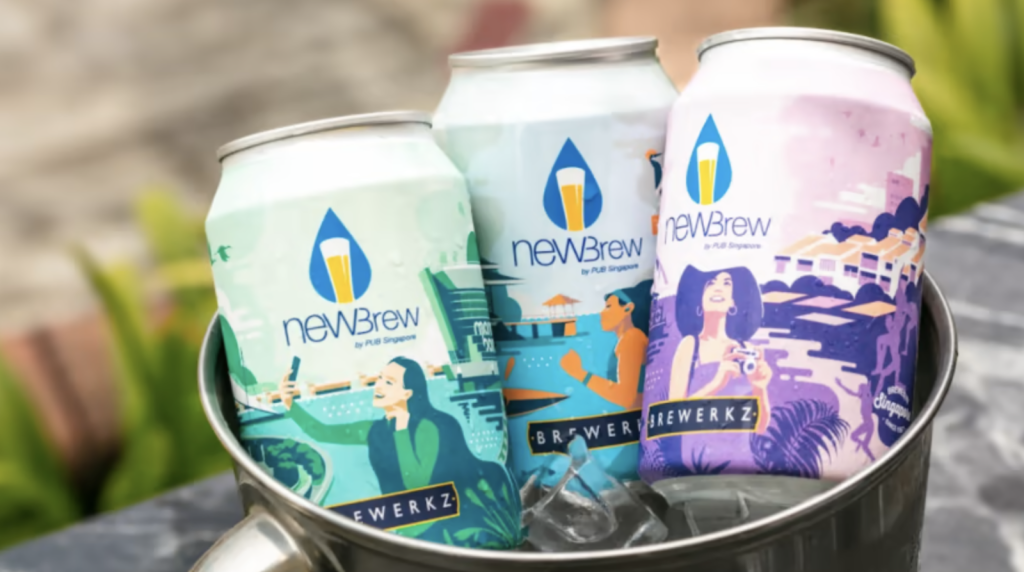 In Singapore, NEWater is old news, but the project made headlines around the world. People were shocked that we would reuse toilet water and make it into a drink. Commercially, the beer was a success [and] we sold out in three months.

– Tan Wee Tuck, co-owner of Brewerkz
These collaborations not only contribute to increasing awareness about sustainability, but also serve as compelling examples of how upcycled food products can be both environmentally friendly and delicious.
Working with DBS Foundation for greater impact
In an exciting development for sustainability and food innovation, Brewerkz is set to launch a spent grains food product in collaboration with a local F&B company in the third quarter of this year.
According to Wee Tuck, this milestone achievement has been made possible through the invaluable support of DBS Foundation.
He added that Brewerkz was initially hesitant about applying for the DBS Foundation Business for Impact Grant Award, despite being referred by one of their partners involved in the spent grains upcycling project. However, after presenting their work to DBS Foundation, the enthusiasm and support they received convinced them to proceed with the application.
"After the DBS Foundation heard our presentation, they were excited with our work and invited us to apply," recounted Wee Tuck.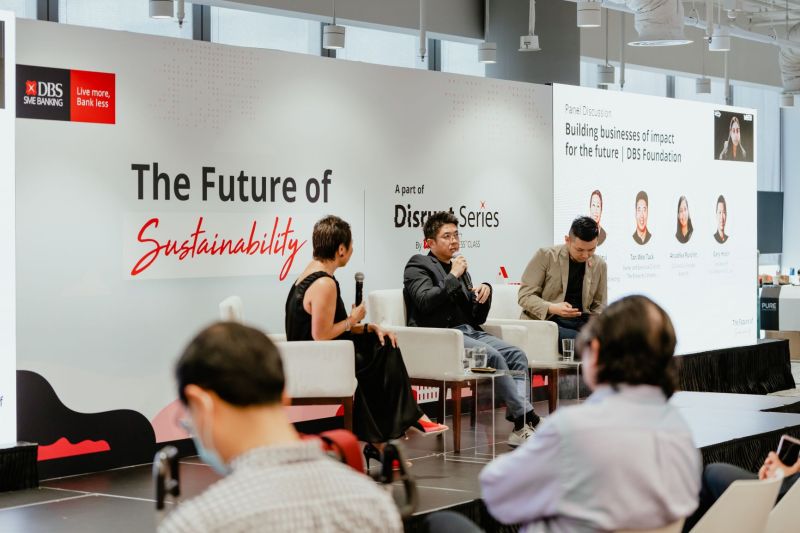 In recognition of Brewerkz's commitment to sustainability, the DBS Foundation awarded them a grant. The financial support provided by the foundation will be instrumental in advancing Brewerkz's spent grains upcycling project.
The funds will be allocated to vital areas such as research and development, market analysis, production trials, as well as sales and marketing. This investment will undoubtedly help Brewerkz enhance its product offering and expand its impact in the field of sustainable food production.
Apart from the financial assistance, Wee Tuck also appreciates the publicity and credibility that DBS Foundation brings to Brewerkz's sustainability initiatives, as well as its efforts in helping them forge partnerships and expand their impact.
Wee Tuck highly recommends DBS Foundation to other social enterprises and SMEs, and has in fact been openly sharing his positive experience with the programme. Brewerkz has been actively engaging with partners and stakeholders, highlighting the benefits and resources offered by the foundation.
We have found DBS Foundation to be very intentional and serious about what they are championing. This has translated into the sharing of valuable resources and access that DBS has, way beyond the grant money. This is very rare, and we are very grateful and excited to be part of DBS Foundation's programme.

– Tan Wee Tuck, co-owner of Brewerkz
Brewing success
Brewerkz has achieved remarkable success, as evidenced by their impressive financial growth. In the latest financial year, both Brewerkz and the Group experienced revenue growth of more than 50 per cent compared to pre-COVID times.
This outstanding performance highlights their strong position in the market and their ability to adapt and thrive in challenging circumstances.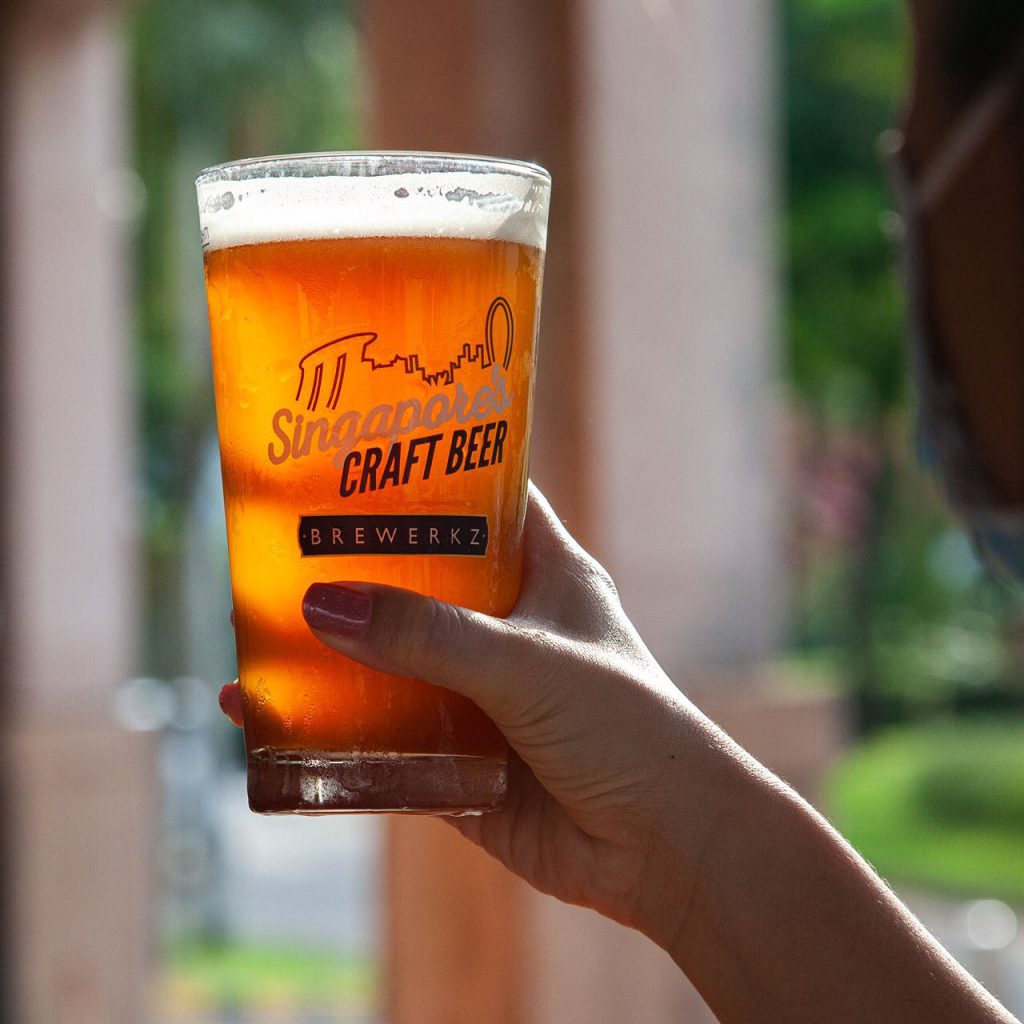 The exceptional quality of Brewerkz's craft beers has been recognised through numerous awards. Among their notable accolades, they were honoured as the Champion Mid-Sized Brewery of Asia at the Asia Beer Championships in the previous year.
In 2022, they also received the esteemed Outstanding Casual Dining Experience Award at the Singapore Tourism Awards. These accolades serve as a testament to Brewerkz's commitment to excellence and their ability to provide a memorable dining experience for their customers.
Looking ahead, Brewerkz has ambitious plans to expand their business further. They aim to increase the number of their restaurants, expand their beverage portfolio to include low/non-alcoholic options, grow export sales, and further develop their F&B solutions capability.
In the words of Wee Tuck, "We want to keep innovating, keep being relevant, lead in our space, and hopefully help fly the Singapore flag high." This statement encapsulates Brewerkz's dedication to continuous improvement, staying ahead of the curve, and contributing to Singapore's reputation as a hub of innovation and excellence.
As Brewerkz continues to innovate and redefine sustainability in the craft beer industry, it remains a beacon of inspiration for both businesses and consumers alike.
This article was written in collaboration with DBS Foundation.
Featured Image Credit: Brewerkz