[This is a sponsored article with Kinsen Home.]
Furnishing your home can be a stressful task.
You may worry about investing in the wrong pieces that don't match your overall design style, or outgrowing your choices later on.
In partnership with Kinsen Home, we interviewed three Malaysian interior designers to learn some common mistakes you can avoid when furnishing your home.
They are:
We also used The Sims 4 to illustrate some mistakes our interviewees highlighted.
1. Not taking proper measurements and ignoring the space's traffic flow
When furniture shopping, you might get sidetracked by the huge sofas, large-capacity refrigerators, or impressive dining sets for a group of 10.
But without the right measurements, you could end up with a space that feels disproportional.
"For example, the space for the dining area is meant to fit a rectangular table. If a round dining table [is chosen], it causes insufficient walkway space," Ellie illustrated.
When taking measurements of a space, be sure to include ceiling height, walls, windows, doorways, and architectural features such as columns and beams.
Zessie added, "Take note of ceiling heights that have plaster ceilings or existing floor slabs."
Creating a floor plan can give you a visual representation of the space and help determine where furniture should be placed.
By planning out your furniture placement in 2D (or 3D through The Sims 4 and other free apps), you can also gauge the approximate size of the pieces that fit in an area.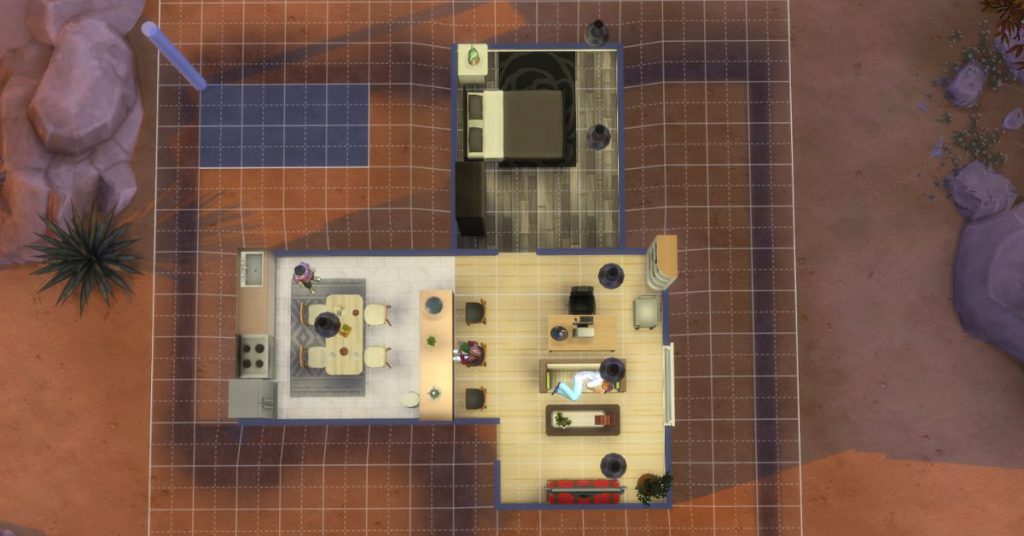 2. Overdecorating and cluttering the space
Zessie noted that people often fill up their homes with as much furniture and keepsakes as they can. Understandably, these could be heirloom items, sentimental pieces, and the like.
But this can lead to overdecorating, resulting in a cluttered and cramped space.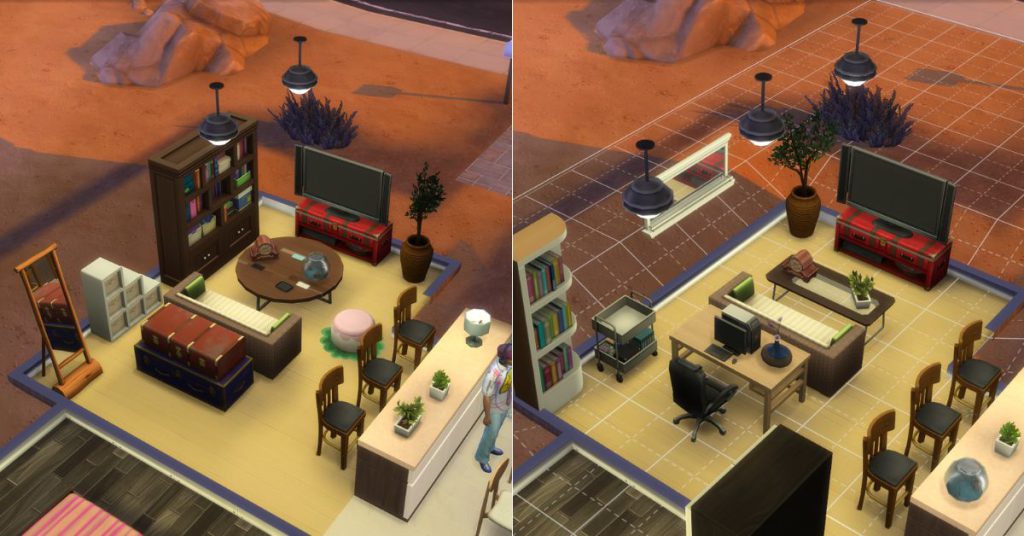 Evonne added, "Underestimating the importance of leaving room beside your furniture can make the space feel smaller than it actually is."
For better space efficiency, consider multifunctional furniture.
Did you know: Kinsen Home has a range of expandable and multifunctional space-saving furniture, such as extendable dining tables, and lift-top coffee tables with hidden storage.
3. Opting for cheaper furniture that may not last
It can be tempting to purchase lower-cost furniture so more budget can be allocated to other items. However, the cheaper piece may be lower in quality, and therefore less durable.
Ellie has come across homeowners' chipboard or medium-density fibreboard (MDF) tabletops that end up having bubbles on their surfaces from frequent water and heat exposure.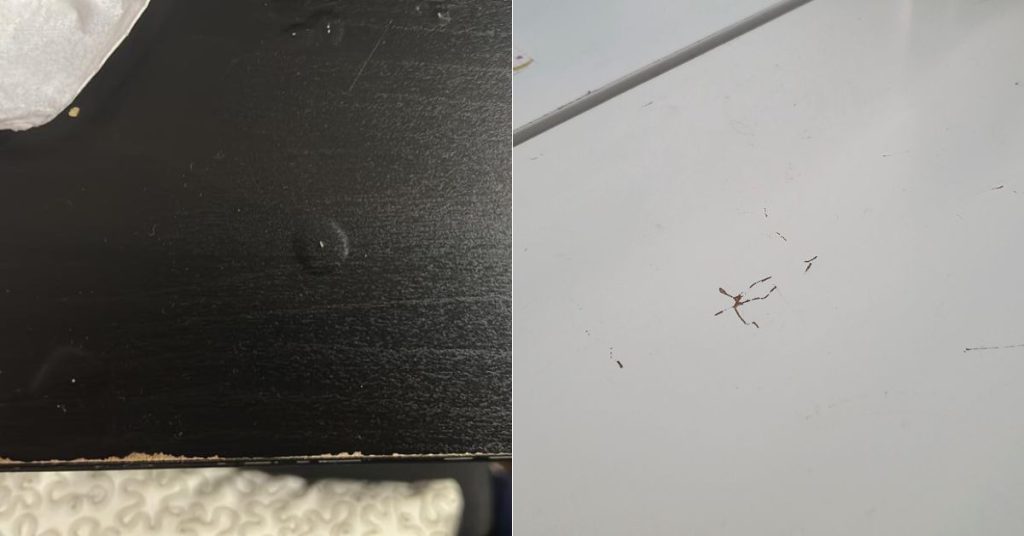 She stated that homeowners should prioritise investing in furniture that will be in frequently-used areas like the living and dining rooms, and bedrooms.
Did you know: Kinsen Home makes furniture with high-quality and sustainable materials, such as the use of solid walnut veneer or marble for tabletops, and solid wood frames with thick leather upholstery for sofas.

Furthermore, their foam mattresses are certified sustainable with CertiPUR-US, while textiles are certified with OEKO-TEX. This means that the materials are made without harmful chemicals like formaldehyde, mercury, lead, and other heavy metals.
As a general practice, Zessie suggested allocating 10% to 20% of your renovation budget to purchasing furniture.
It's also important to keep maintenance in mind when choosing items.
"For example, some lighting fixtures are beautiful, but when it comes to changing the bulbs, it may require a lot of effort or it may be hard to find them," Zessie noted.
Hence, bear in mind the long-term effects of your furniture choices. Ask yourself, is this durable? Will this sofa still be comfortable with regular use? Can I keep up with this leather seat's polishing?
4. DIY-ing your way out of paying for professional assembly
Building our own furniture can come with a sense of gratification like no other when it works out.
Yet, all three interior designers highly advised against assembling furniture yourself.
"We generally only encourage homeowners to build or DIY their furniture if they are a handyman or experienced," Zessie shared. Otherwise, the outcome might be poor.
Another reason is your own safety.
"We once had a homeowner accidentally injure his hand when assembling and he had to be sent to the hospital for treatment," she elaborated.
Did you know: Kinsen Home provides free shipping and installation when you shop at their online or offline stores. You can also access their after-sales service support team for furniture repair and maintenance.
Evonne shared that self-assembled furniture could also come with defects, and certain retailers may have complex warranty and refund policies.
As Ellie summarised, "Let the professionals do their job. They will ensure that things are assembled correctly and this will save you time from studying how to assemble them or risk assembling them wrongly."
If you insist on assembling them yourself, Zessie suggested wearing safety gloves, and reading all instructions carefully before you start.
5. Buying only trendy furniture that ends up looking mismatched
When shopping, we may come across trendy pieces which we're tempted to add to our homes, from rattan dining chairs to vintage or retro wardrobes.
However, when put together, they can end up looking out of place; or worse—gaudy, outdated, and incoherent.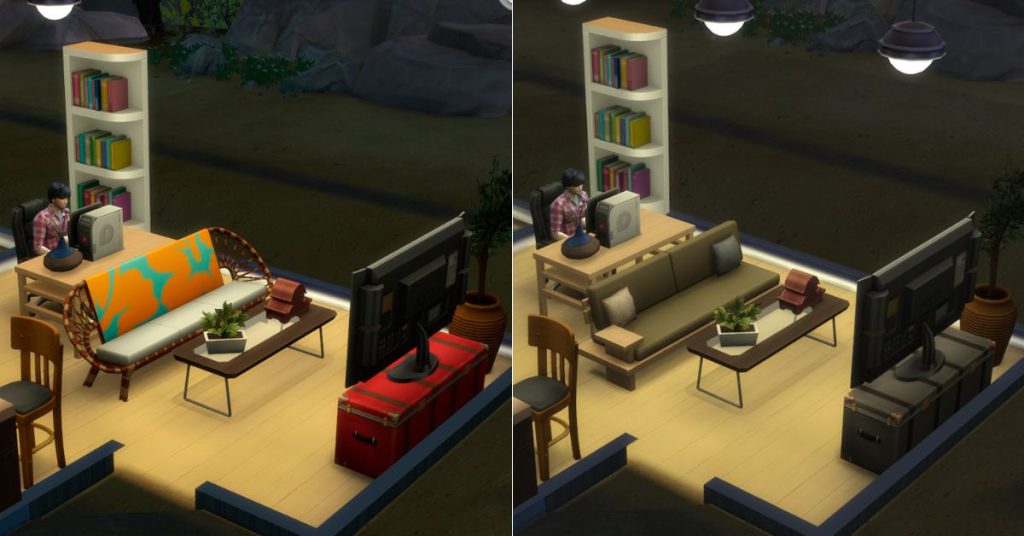 "I would advise homeowners not to make the mistake of following trends," said Evonne. "Choose furniture pieces that are timeless, that will last the test of time and not look dated after a few years."
One way is to choose neutral colours and textures for your anchor pieces.
Neutral items can create a calming and cohesive backdrop for your other furniture while also making the room feel larger and more open.
Did you know: Kinsen Home offers plenty of stylish, modern, and neutral-toned furniture that can fit into most home design styles, whether it's Scandinavian, Japandi, Contemporary, or Minimalist.
Zessie stated that the neutral backdrop will also make it easier for you to add a touch of personality later, like one or two pieces of unique, trendy, or antique items.
For a more cohesive look, Ellie proposed picking furniture with the same element, such as the same wood colour.
-//-
Sharing one last piece of advice, Zessie said, "When the budget is limited, don't rush to furnish the entire home. Do it part by part, with the essentials covering the main areas such as the kitchen, dining, and bedroom."
"I would advise homeowners to always envision themselves living in their space, because an interior designer might be able to design an amazing space, but it might not be fitting for your lifestyle and the flow of your daily routine," said Evonne.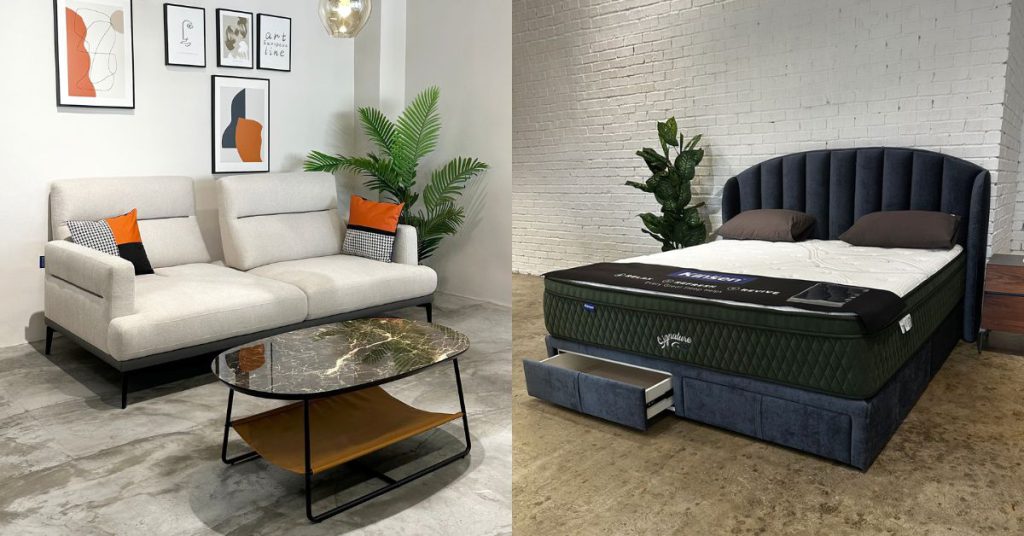 One place you can visit to get inspired and visualise yourself in a well-furnished environment is Kinsen Home's showrooms.
The Malaysian furniture store sells a wide range of modern and affordable furniture, including sofas, dining tables, chairs, beds, sideboards, TV consoles, and mattresses.
You can browse and shop for the brand's pieces online, or visit their retail furniture showrooms to get a feel of the items first.
Kinsen Home has just opened their new showroom at Ipoh, Perak. This brings their total number of retail outlets to seven, with the rest located in Klang, Bandar Utama, Cheras, Kuantan, Tebrau, and Georgetown.
Featured Image Credit: Ellie Hong, Design Director of Studio H Interior Design / Evonne Wong, founder and interior designer of R&E Studio / Zessie Li, Director of Yuan Design