The advent of ChatGPT has left many amazed — you have a personal assistant within reach at all times.
Whether you need help with complex problem-solving, creative writing or even just a friendly conversation, ChatGPT is always ready to lend a virtual hand.
But beyond just serving as your personal assistant, machine learning and artificial intelligence (AI) have far more use cases in the real world. The tech has the potential to revolutionise various industries and sectors across Singapore, benefitting a multitude of both consumers and businesses.
From helping consumers make informed investment decisions to even simplifying the art of coffee-making, machine learning and AI is shaping the frontiers of innovation and progress in Singapore.
At the forefront of this AI revolution, Singapore-based startups are taking the charge. Here is a list of six innovative startups that are pushing the boundaries of possibility with AI in Singapore.
1. Pand.ai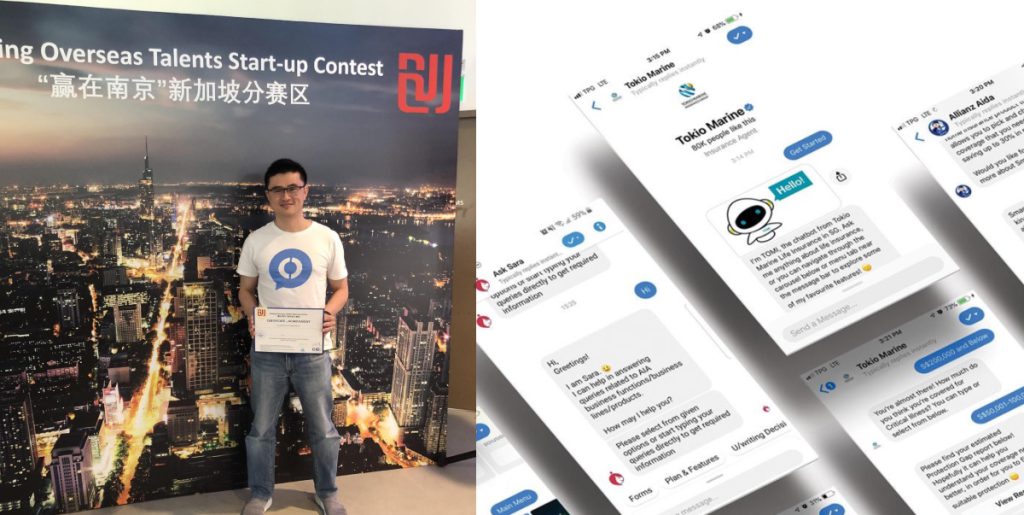 Pand.ai is an AI startup developing multi-platform capable chatbots that use a proprietary natural language processing engine. These chatbots can understand languages such as English, Simplified and Traditional Chinese, Bahasa Malaysia, Thai, and Bahasa Indonesia.
In November 2021, Pand.ai unveiled GINA.sg, an English-Chinese bilingual WhatsApp Chatbot built on its proprietary natural language processing engine.
The platform, which was granted a direct insurance broking license from the Monetary Authority of Singapore, provides Singaporeans with suitable motor and travel insurances in partnership with major insurers including Allianz, Great Eastern and FWD Insurance.
GINA.sg comes with an AI recommendation engine and is equipped with a payment gateway that allows users to complete the entire transaction, from getting quotes to creating policies and making payments, in just under a minute. 
Users can also utilise the platform if they want to cancel any of their insurance policies, or to submit a claim as well.
The bilingual digital broker marks Pand.ai's first direct to consumers venture. Previously, the startup built AI Chatbots for financial institutions across the region, such as Bangkok Bank, CIMB and Schroders.
2. Quikbot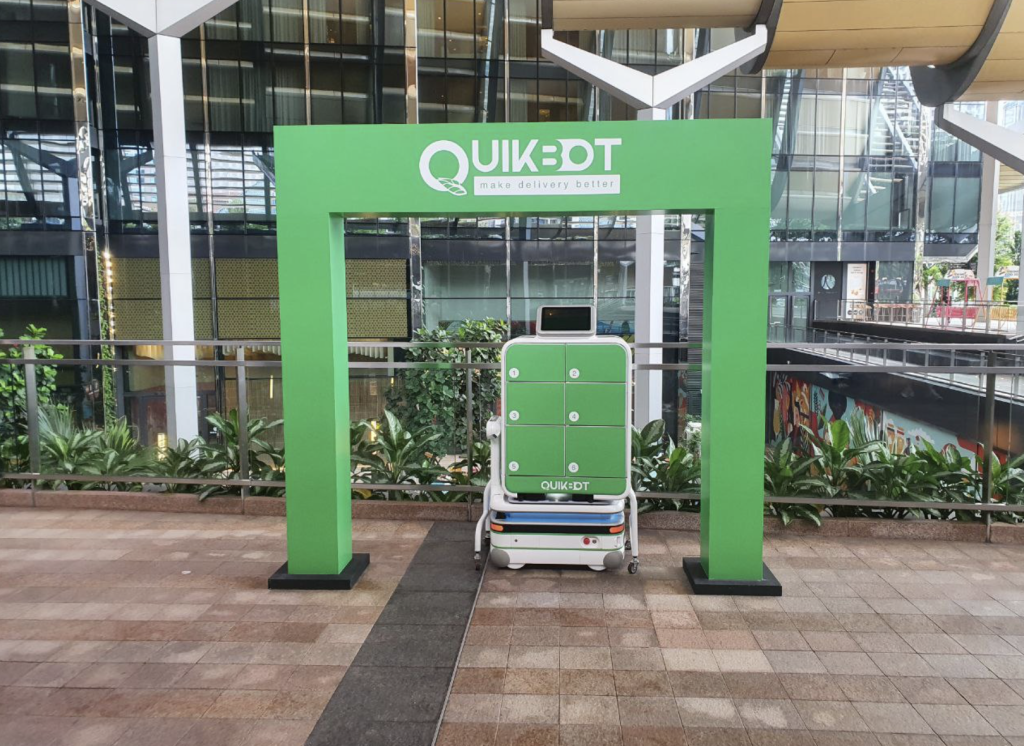 Did you know that you could soon be receiving your online deliveries and food orders through a robot?
Established in 2021, Singapore startup Quikbot Technologies is currently working on deploying tireless and highly efficient robots that are capable of delivering multiple orders in a single journey within office buildings.
The company leverages AI and robotic automation to design robots that can navigate through automatic doors, turnstiles, lifts and even outdoor environments.
As such, users of Quikbot can get a variety of goods, including food, cosmetics and stationary from merchants in their vicinity delivered right to their doorsteps.
Aside from users of its platform, the startup's innovation also brings benefits to both merchants and logistics providers.
For one, merchants get to ramp up their delivery speeds as robots have no downtimes. There is no need to wait around for the next available delivery driver, and there is no time lag between the time an item leaves a merchant and the time it reaches a customer's doorstep.
On the other hand, the workloads of delivery personnel will also significantly decrease as they would not need to make a stop at every floor of a building. All they would need to do is to place packages into Quikbot's robots, which will then secure these packages and automatically bring them up to the respective recipients.
Currently, Quickbot is working with FedEx to automate the delivery of FedEx mail within office buildings in Singapore.
3. OSbiome
About 90 per cent of chronic conditions are linked to the health of the gut, but there is still a gaping hole in our understanding of the field especially across Asia Pacific, where chronic conditions are spiking the highest globally.
As such, OSbiome was started in 2021 to generate precise and personalised health recommendations based on one's unique microbiome DNA — and to do this, the company combines gut microbiome technology with AI.
It's relatively easy to get your personalised health recommendations.
Firstly, you will need to collect your stool samples with OSbiome's gut health test kits, which will then be used to analyse their gut microbiomes. The whole process takes less than a minute and no — you won't have to touch it.
Next, all you have to do is download the OSbiome app and answer a few questions about your current lifestyle. The app will then provide recommendations for food and probiotics based on the breakdown of bacteria composition in your gut (which was obtained via the test kit).
This is all done using AI and machine learning, where the app will provide you with a overall gut microbiome diversity score as well as 15 different OSbiome scores across various facets of wellness affected by your gut microbiome, including digestive wellness, mental wellness as well as disease risk indicators.
On top of this, these recommendations will also be vetted by OSbiome's nutritionist partners as an additional opinion.
4. Nansen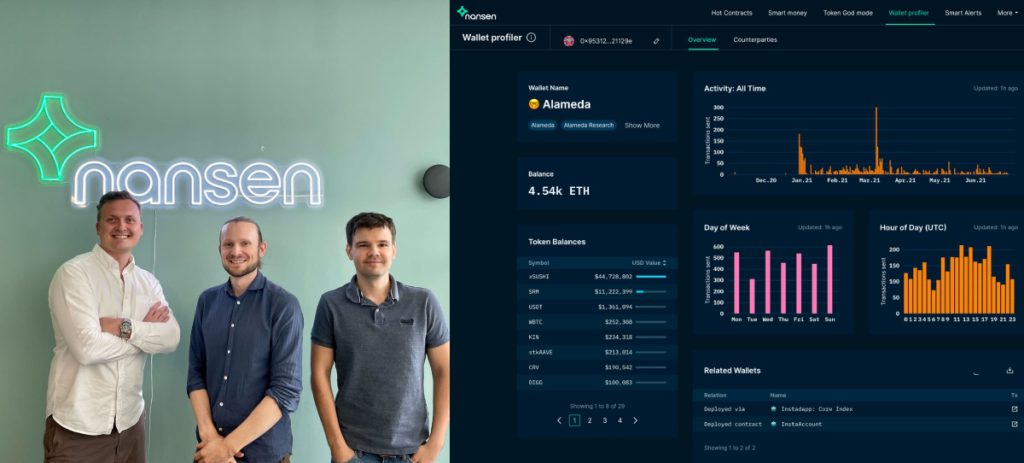 Named after Fridtjof Nansen, a Norwegian explorer, scientist, diplomat, and humanitarian, Nansen is a blockchain financial analytics platform that leverages AI to enable crypto enthusiasts to make informed investment decisions.
The company was founded in 2020 and is headquartered in Singapore, with over 150 employees.
Given that blockchains are a treasure trove of open, incorruptible financial data, users can pinpoint economic activity in these networks and measure sentiment and investor behaviour — if they are equipped with the right tools.
Through Nansen's Analytics platform, users can gain deep insights into capital flows across various ecosystems and the happenings within the crypto space.
The startup's platform features dashboards that cover everything from tokens to DeFi and even NFTs, all powered by real-time on-chain data enriched by over 250 million wallet labels.
Nansen deploys AI algorithms to analyse petabytes of crypto trading data per day, allowing customers to discover opportunities, perform due diligence, and defend their portfolios.
5. Biofourmis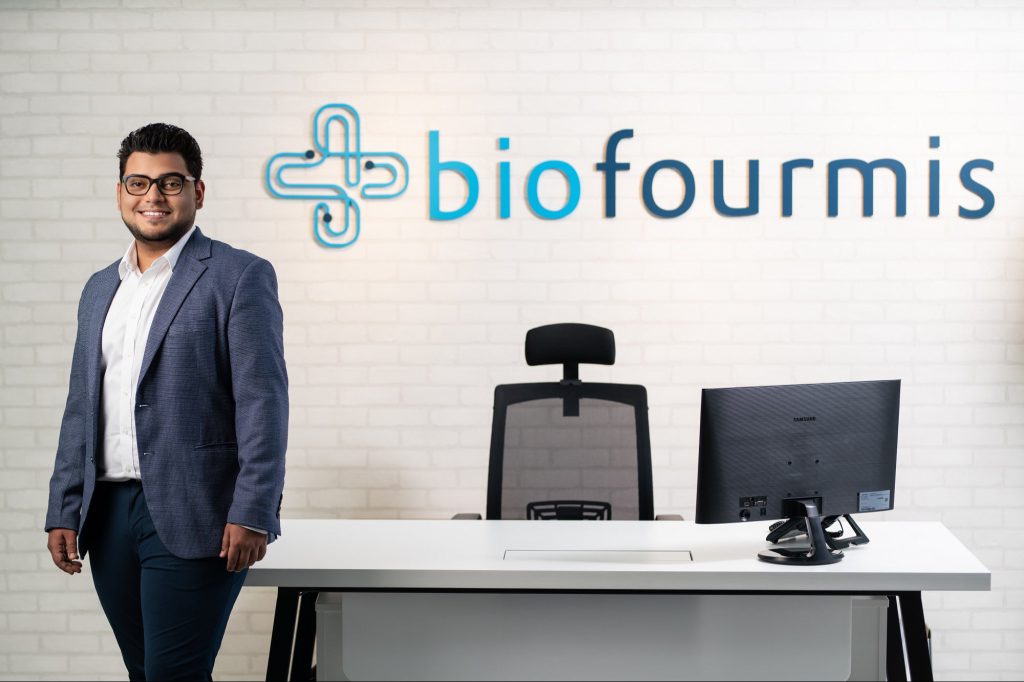 Biofourmis is a digital therapeutics provider that powers personalised predictive care. The startup was founded in 2016 by Kuldeep Singh Rajput and was initially based in Singapore, however, it has moved its headquarters to the United States in 2019.
The core of the company's operations lies in using AI to monitor patients and predict diseases through hardware sensors paired with software that continually analyse biomarkers including heart rates, temperatures and respiration rates.
Biofourmis uses this foundational technology for its two main lines of business. The first involves working with various pharmaceutical companies to monitor patients taking certain medications, as well as developing digital therapeutics in-house to reduce hospital readmissions.
The startup's second line of business involves working with health systems and insurers to manage the care of patients at home, including "hospital-at-home" programs for urgent conditions, as well as longer-term solutions for chronic diseases.
During the pandemic, Singapore's Ministry of Health (MOH) deployed Biofourmis' platform to remotely monitor COVID-19-positive patient. The platform assisted in the early detection of deterioration, enabling clinicians and nurse teams to intervene early.
Last year, the startup's valuation reportedly hit US$1.3 billion after raising US$300 million in a Series B funding, effectively achieving a unicorn status.
6. Crown Digital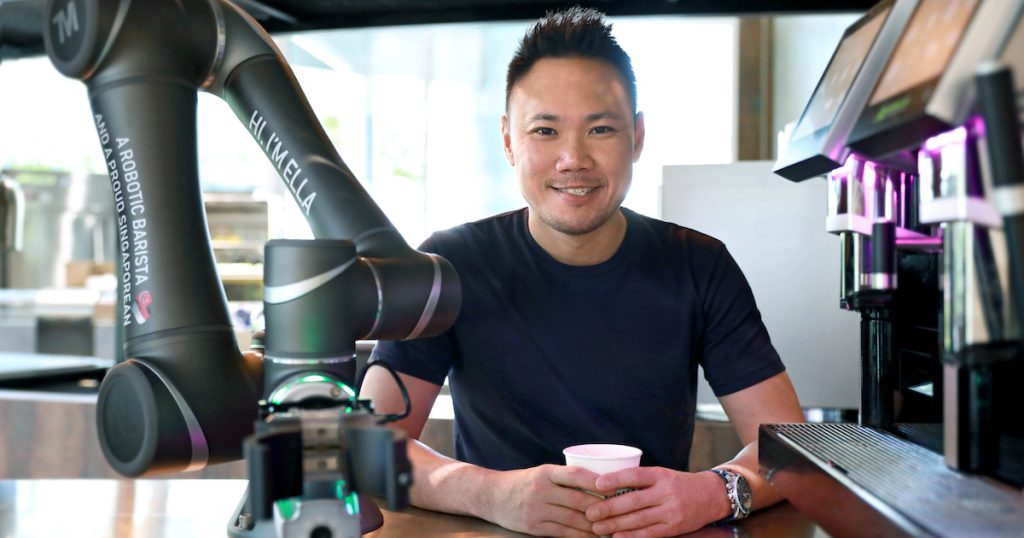 Founded in 2018 by former wealth manager and coffee enthusiast Keith Tan, Crown Digital is a smart Internet of Things (IoT) start-up that focuses on the F&B industry.
Keith's brainchild, ELLA, is Singapore's first robotic barista that leverages AI and robotics to brew more than 300 different coffee combinations at 200 cups per hour.
All you have to do is to order and make a payment through Crown Digital's mobile app, and you can leave the rest to ELLA's six axis robot arm to work its magic to produce the perfect cup of barista-quality coffee.
On the backend, ELLA is equipped with computer vision powered by AI, which enables the robot to monitor the kiosk 24/7 for any abnormalities that may affect its operations. 
Meanwhile, a fulfilment module, powered by Crown Digital's mobile app, uses deep learning and predictive analytics to digitise the supply chain management, allowing a single ELLA to operate as smoothly as a hundred ELLAs across the island would.
Today, a total of seven ELLA machines are operating across Singapore, with its latest installation deployed at Changi Airport.
Featured Image Credit: Crown Digital/ OSbiome/ Boston Globe/ Vulcan Post