For those who haven't heard, Tesla Sdn Bhd (Tesla) officially began operations locally on July 20, as reported by media publications such as The Star.
The company is joining a growing domestic EV industry, bolstered by local players such as ChargeSini, an EV charging solutions provider.
The Malaysian arm of Tesla Inc—the American electric vehicle (EV) manufacturer of which billionaire Elon Musk is the CEO—also launched its Model Y in Malaysia on July 20. Model Y is the company's first mass-market electric SUV.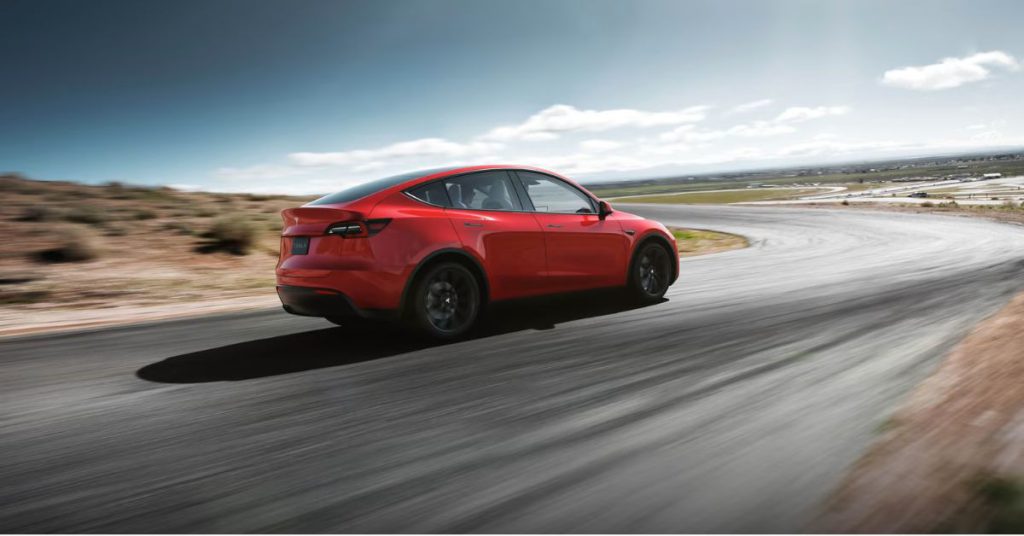 The company had chosen Cyberjaya as its Malaysian headquarters and is expected to also establish experience and service centres, BERNAMA wrote.
Tesla's entry into Malaysia is regarded as a significant move for the country by organisations such as the Malaysian Investment Development Authority (MIDA), as it represents a "positive initial step in growing the local electric vehicle (EV) ecosystem".
According to the reporting by BERNAMA, Tengku Zafrul, the Malaysian Minister of Investment, Trade and Industry, said that Tesla chose to invest in Malaysia because of our strong electrical and electronics (E&E) ecosystem that supports the manufacture of EVs.
To understand how exactly Tesla's presence in Malaysia will affect the local EV ecosystem, we spoke to ChargeSini for their insights.
Invigorating an interest in EVs?
With Tesla being such a well-known brand, as illustrated by its social media following of 9.4 million on Instagram at the time of writing, it's possible that its foray into Malaysia can heighten interest and demand for EVs.
"Tesla's brand recognition does increase awareness and interest in EVs among Malaysians," the ChargeSini team agreed. "At the same time, it leads to increasing competition among automakers and perhaps lowering the prices of EVs in Malaysia by offering just RM199,000 for Tesla's Model Y (455km range)."
As a comparison, ChargeSini highlighted that the Hyundai Ioniq 5 is priced at RM270,408 (for the 430km range), while the BMW iX xDrive40 RM403,800 (425km range).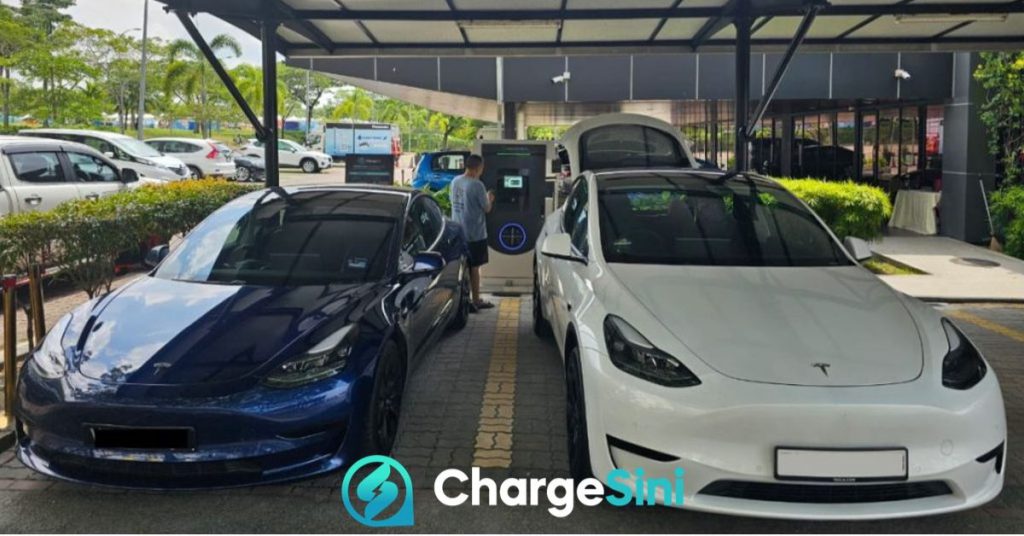 "We see an increase in potential buyer confidence and a greater willingness among the general public to consider EVs as a viable option for their transportation needs," ChargeSini told Vulcan Post.
More than just interest from buyers and drivers, Tesla's presence in Malaysia may also catch the attention of investors.
According to BERNAMA, Tesla's charging station would help to instill confidence among investors who want to invest in charging stations as well as the entire EV supply chain in Malaysia.
ChargeSini and Tesla's compatibility
While Tesla's entry seems to be compatible with our economy, are the vehicles compatible with existing charging infrastructure, such as those belonging to ChargeSini?
According to the team (as well as Tesla's own website), yes. This is because they use the 'Type 2' socket, which the team said is the universal socket for EV charging.
"We use the 'Type 2' socket, the Europe-wide, universal socket for EV charging," ChargeSini explained. "You can charge any type of car from it, as long as you have the appropriate charging cable for your car."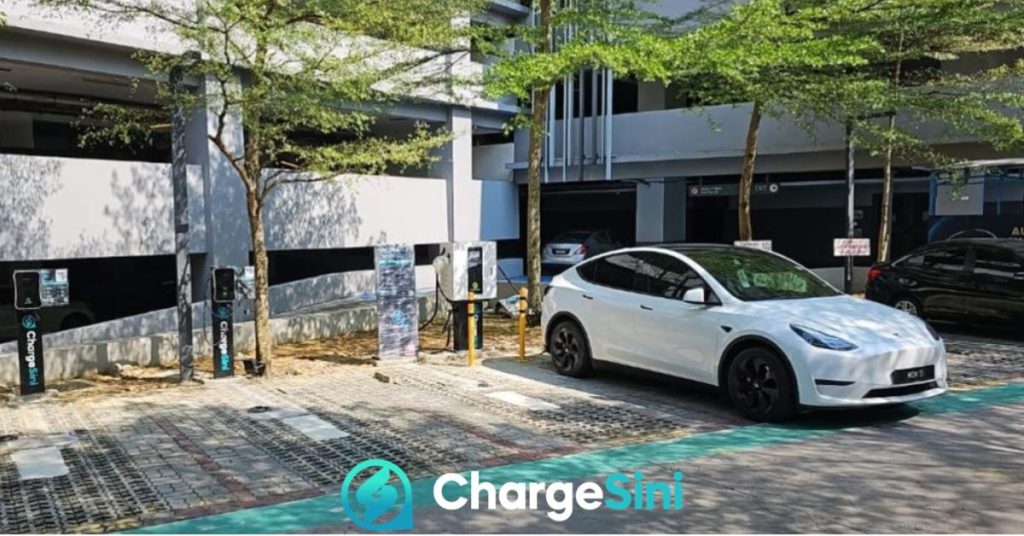 Essentially, it's similar to how both Apple and Android phones can charge from the same wall socket, as long as you have your own cable.
However, ChargeSini pointed out that Tesla chargers (which they call the Superchargers) aren't made to support non-Tesla cars.
Looking this up, it seems that this is generally true, but Tesla has launched projects to transform certain charging stations to service non-Tesla EVs too.
"It's always been our ambition to open the Supercharger network to non-Tesla EVs, and by doing so, encourage more drivers to go electric," Tesla wrote on its website.
MITI's BEV Global Leaders programme, which allows Tesla to sell cars directly in Malaysia, states that the company will be required to install at least 50 units of DC fast chargers and ensure at least 30% of those chargers will be open for public use (i.e. non-Tesla EVs). This should be done within three years.
How do local chargers stack up, though?
With those requirements in mind, it means that Tesla's charging stations might come to compete with local players' EV chargers, such as ChargeSini's.
However, the ChargeSini team said that they don't think they're in direct competition with Tesla, as their target demographics are very different in terms of customer group, area, and the kinds of facilities.   
For one, ChargeSini offers both AC and DC chargers, which are strategically placed for different needs.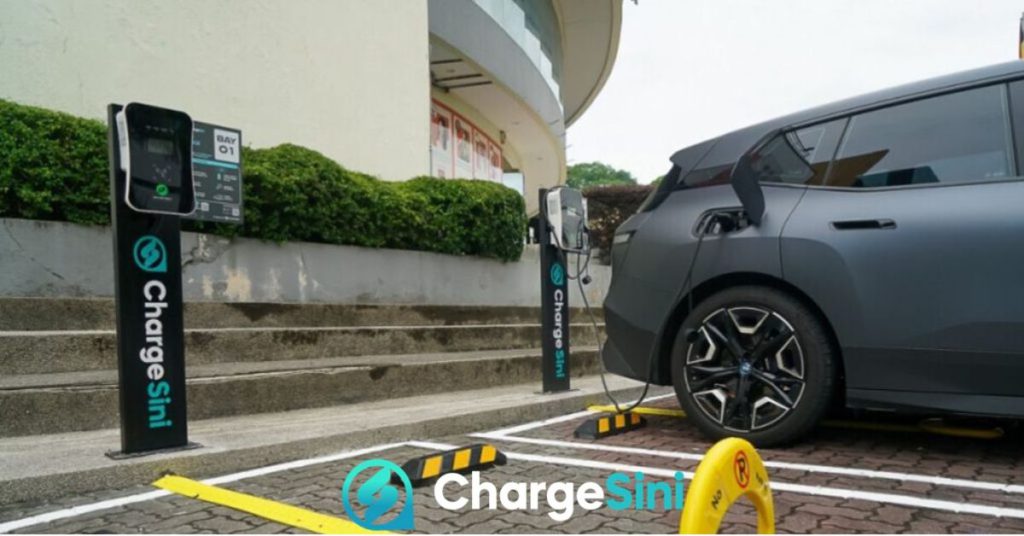 "Let's say for condominiums and hotels, where we see the EV owners might leave their EV to charge overnight, we provide AC chargers, in this case, to better maintain their EV batteries," the team said.
Moreover, ChargeSini has programmed its chargers with something called the Open Charge Point Protocol (OCPP) software language.
Describing it to Vulcan Post, ChargeSini said it's an application protocol for communication between EV charging stations and its central management system.
Through the protocol, ChargeSini can operate the parking lock in ChargeSini charging stations—which unlock when EVs are charging, lock up to prevent hogging and prevent stealing electricity, and charge idle fees if users are not moving their EV after charging and blocking other EV drivers from using the charger.
In any case, Tesla has only announced 10 stations in Malaysia at the time of writing, with only one station launched in Pavilion KL.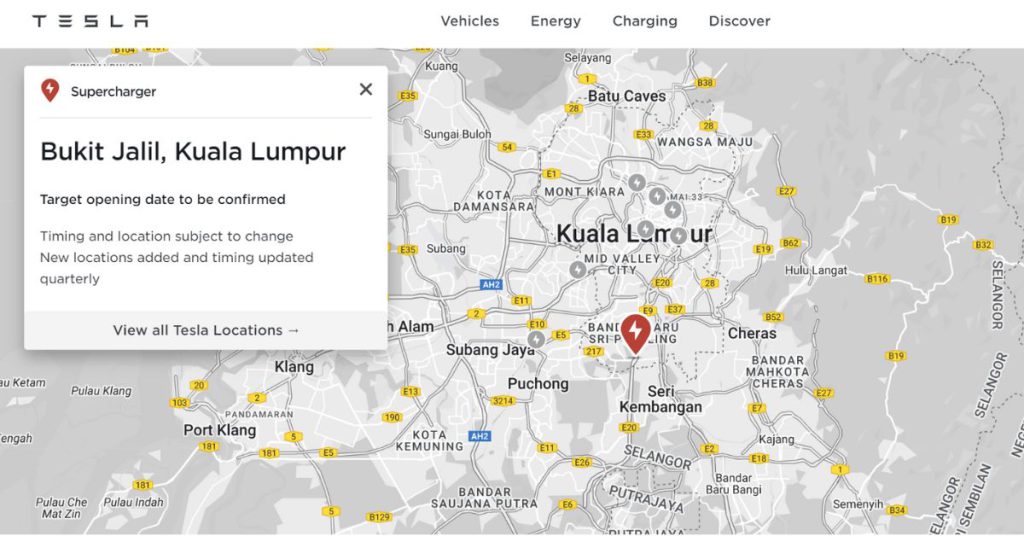 Meanwhile, ChargeSini reported that it has built over 65 stations with over 170 ports in Malaysia, and is focused on servicing commercial and residential areas with a mixture of AC and DC chargers.
That said, the local EV charging station provider does acknowledge Tesla's status in the global EV landscape.
"ChargeSini is still a very new company compared to Tesla, yet we are very open to discussions and opportunities, there might be a chance for collaboration in the future," the team said.
As Tengku Zafrul said during the launch of Tesla's supercharging station at Pavilion, the building of charging stations will grow the local automotive ecosystem in Malaysia, Caricarz published. 
And this means not just the charging stations from Tesla, but from other industry players too.
Hopefully, Tesla's operations in Malaysia will help to spur innovation and growth from other players in the EV field, such as EV charger companies like ChargeSini.
Learn more about ChargeSini here.
Read other articles we've written about electric vehicles (EVs) here.
Featured Image Credit: Tesla / ChargeSini