Every year since 2020, St. Regis Kuala Lumpur pays homage to our rich cultural heritage by curating a menu, aptly named "Malaysiaku", that reflects a gastronomic journey across Malaysia. Every dish in the menu utilises authentic ingredients and traditional cooking techniques to highlight the best culinary delights from our 14 different states (13 states and one federal territory, to be specific).
In 2021, Malaysiaku drew inspiration from the meaningful rituals and traditions of Malay weddings. The six-course menu mirrored the six significant rituals of Malay matrimony: "adat merisik" (courtship), "meminang" (proposal), "bertunang" (engagement), "malam berinai" (bachelorette party), "akad nikah" (wedding vows), and "bersanding" (reception).
Last year, A Reimagined Malay Heritage celebrated Malaysian folklore and fairytales with a menu filled with stories such as Puteri Gunung Ledang, Bawang Putih Bawang Merah, Ketam Sumpahan, Nasi Menjadi Bunga, Si Tanggang, and Rasa Sayang.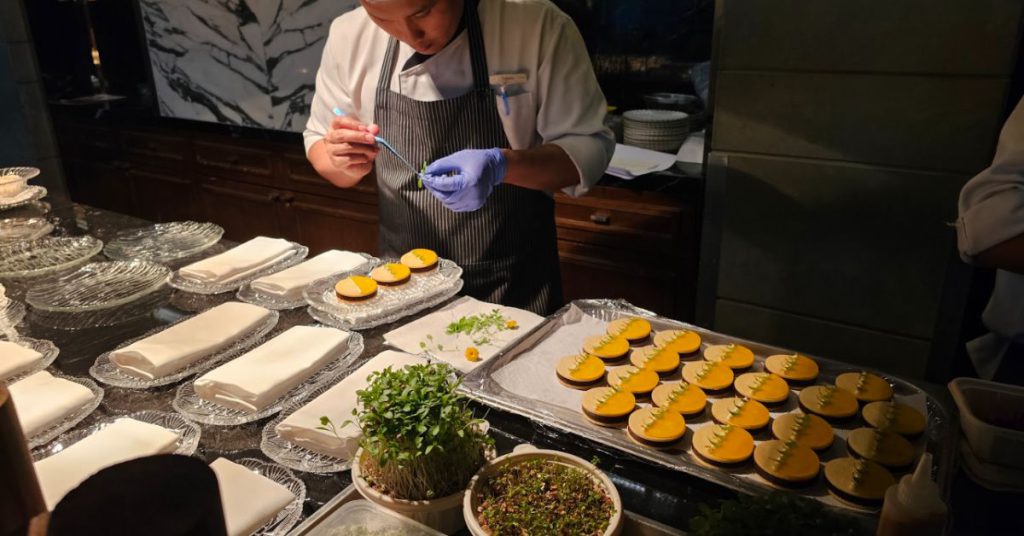 This year, St. Regis' exceptional chefs, led by Executive Sous Chef, Norazizi Taslim, explore our local folklore and fables even further by reinventing Puteri Santubong dan Puteri Sejinjang, Kisah Itik Bertelur Emas, Batu Belah Batu Bertangkap, Kisah Tiga Ekor Kambing, and more, into creatively presented dishes. 
For those who are familiar with those fables, perhaps told as bedtime stories by your grandmother, this menu will be a walk down memory lane but with an elevated and delicious approach.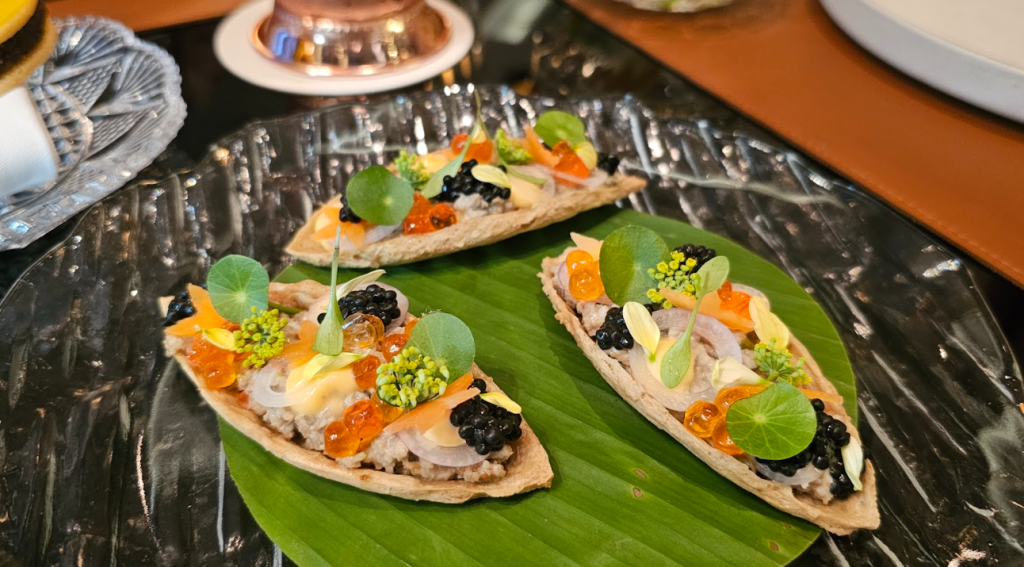 For those of us who have yet the pleasure of knowing how two princesses were turned into mountains, why a prince decreed his people to not chop down or eat bananas, and what happened to a widow of ungrateful children, be ready to learn some life lessons through the world of folklore while savouring some delectable and unique dishes.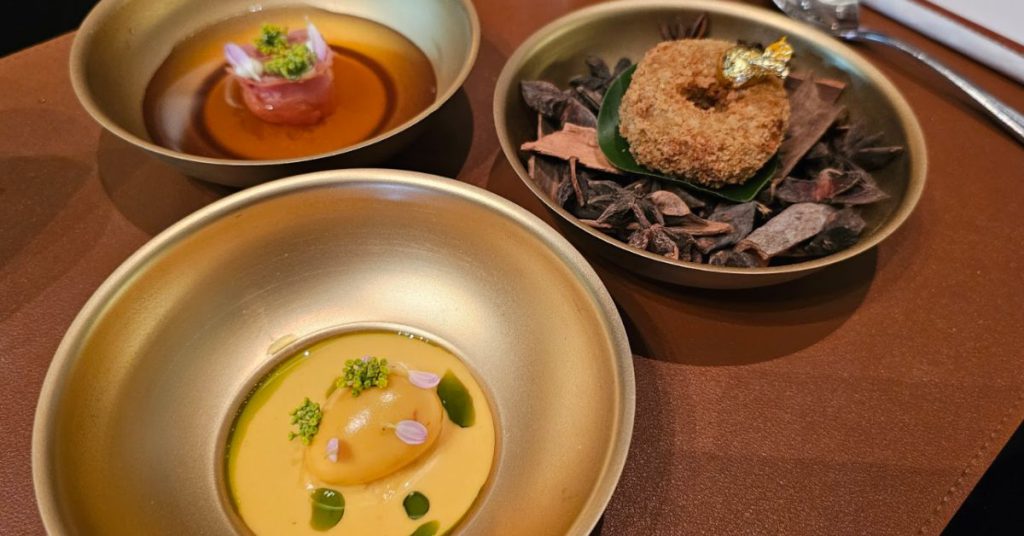 Yours truly is one of the latter, and it does make one wonder why so much of our folklore ends with punishment and sadness.
Humour, fortunately, is found in our very fun and entertaining server, who guides us through our meal with the stories before each course. Other than the food, it was one of the best parts of the experience.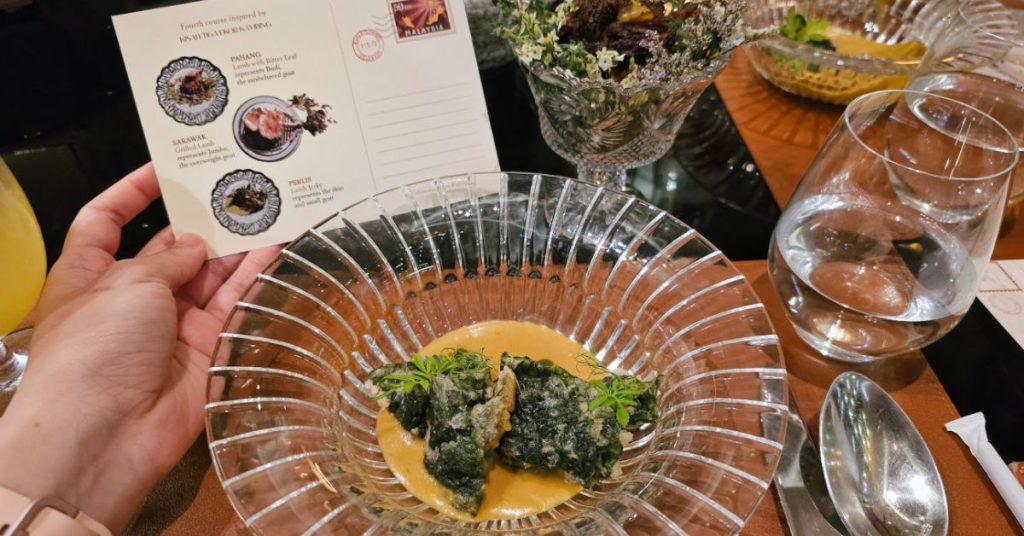 Every course is accompanied by a St. Regis Kuala Lumpur postcard, with a synopsis and illustration of the folklore or fable, the dishes to represent and symbolise various elements of the story, and which of the 14 states the dish is linked to.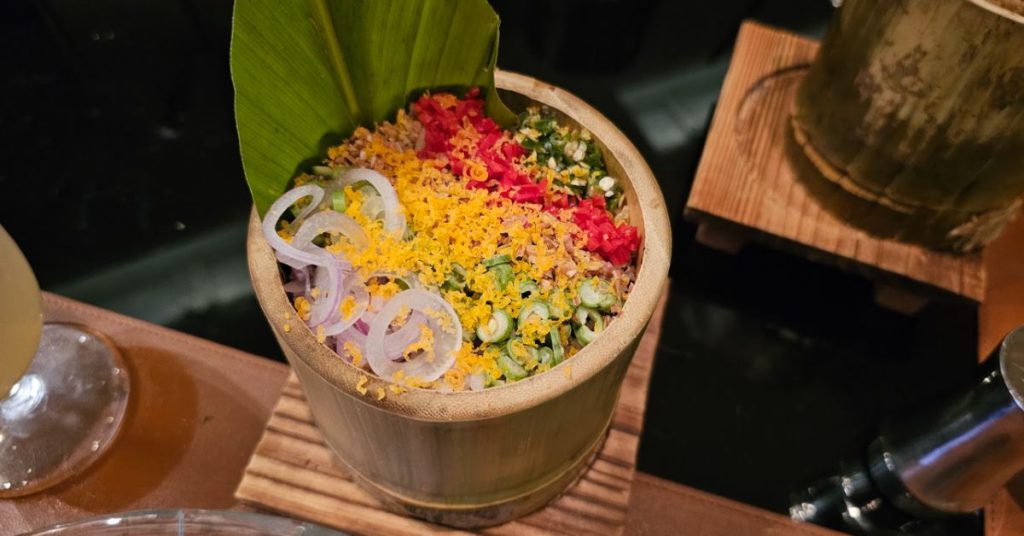 As with most Malaysian dishes, expect some of the dishes to pack some heat from our local spices and herbs, and some familiar tastes such as serunding, tauhu, and sambal petai.
Some of our personal favourites include the reinvented Terrenganu's Keropok Lekor, the broth from Negeri Sembilan's Smoked Duck, and the punchy flavours from Pulau Pinang's Grilled Stuffed Fish.
To complement the food adventure you're embarking on, order a Malaysian mocktail that has been created with a local twist.
Tenom-Fashioned – Sabah's own cold-brew coffee, with citrus accents

Spice Isle – A marriage of nutmeg, asam boi and ginger ale to reminiscent of Georgetown's spice trade

Telang Sapphire – A concoction of butterfly pea, lime juice, and kaffir lime leaves to represent Kelantan's "nasi kerabu"

Glasshouse – A sweet mixture of strawberry compote with thyme-infused Chamomile tea to bring to mind the tea plantations of Cameron Highlands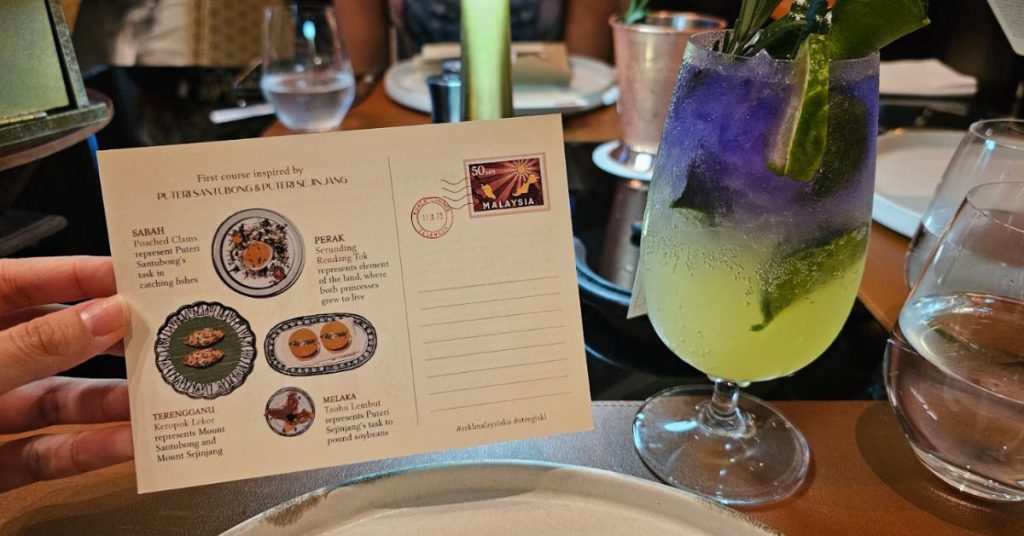 The limited-time menu of "Malaysiaku: Culinary Tales of Folklores and Fables" is priced at RM388 nett per adult, and is only available on these four days at Michelin-selected The Brasserie:
Thursday, 17th August 2023
Thursday, 31st August 2023
Saturday, 9th September 2023
Saturday, 16th September 2023
If this menu proves anything, it's that Carmen Chua, the CEO of One IFC Hotel Sdn Bhd (the company that owns and operates St. Regis Kuala Lumpur) knows very well that the way to Malaysian hearts is through our stomachs. 
Living by the quote "there is no place like home", she was inspired to launch the Malaysiaku menu back in 2020. Since then, this annual affair continues to play its role as an innovative localised dining experience within Malaysia's five-star hotel industry.