[This is a sponsored article with Unifi Business.]
Those running micro or small to medium enterprises (MSMEs) with a social media presence would already know that online ads aren't technically hard to create.
But while pushing out your campaign message isn't the difficult part, the real challenge is making sure that your online ad is effective and achieving the results you want.
For example, getting your targeted customers to enquire and understand more about your services, put that item in their cart and successfully checkout with it, or share that giveaway post you're blasting online.
Having run our own social media boosts for paid content, we understand the struggles MSMEs may face in running their own ads, especially with limited time to pick up the skills.
Unifi Business too, empathises with business owners in this area. That's why, they've launched an affordable Digital Marketing Solution to help companies easily run their online ad campaigns, but more on this later.
With all that said, we've highlighted three factors that may be hindering your ads from obtaining your desired results, and have suggested ways to optimise them.
1. Your campaign goals are outdated
Take a moment to reflect on your business's market presence right now.
Do you already have a customer base who are aware of your product? Have you observed that many of your potential customers often abandon their carts, or ghost you after their first enquiry?
Maybe you've realised that your ad results aren't doing much in terms of getting audiences to take real action.
As your business grows, your campaign goals may change, and it's necessary to refresh them to deliver more of the results you're actually looking for.
If you're running ads on Facebook and aren't sure which ad objective suits your targets, there are free guides on choosing the right one for your needs.
As a brief summary, here are some highlights of how they can be matched:
Your business goal
Ad objective
Reach the largest number of people who are most likely to remember your ad.

Example: You're trying to get your business's name out there, or maximise your video views.
Awareness
Send people to an online platform, such as your Facebook or Instagram shop, website, or app.

Example: You're having a flash sale or want to send potential customers to a webpage that describes your services.
Traffic
Find leads for your business or brand via messages, phone calls, or sign-ups.

Example: You want potential customers to sign up for a monthly newsletter, or learn more about your services by sending you a business enquiry.
Leads
2. Your audiences have reached creative fatigue
We understand that it can be tempting to take the simple route and keep reusing the same headlines, captions, and graphics throughout your whole campaign period.
Unfortunately, doing so can lead to creative fatigue among your audience. This happens when a target audience has seen the same creative (e.g. graphics and headlines) too many times, and may be less likely to engage with the ad, or in a worst case scenario—report it as spam.
Try testing variations of keywords and images in your copy to cast a wider net, since specific terms may resonate better with different audiences. This is also known as A/B or split testing, and you can read about our observations from our own tests here.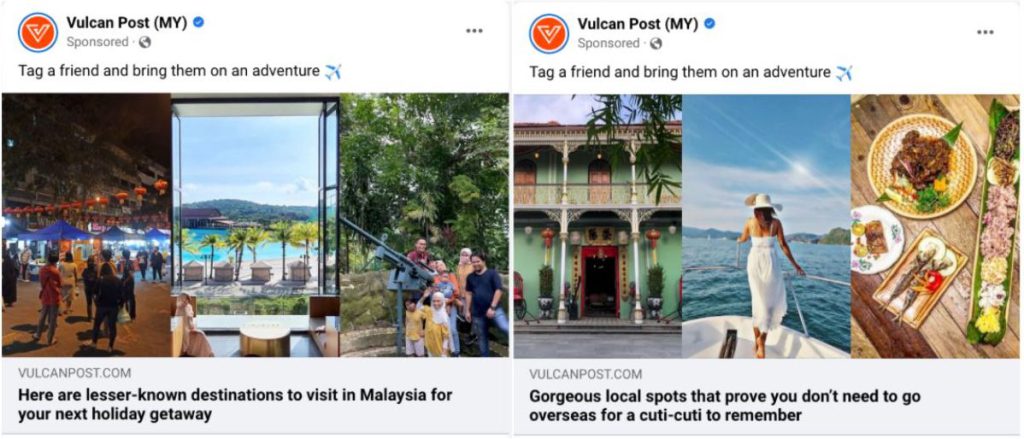 Aside from variations, something that can also greatly help to capture your audience's attention is using well-designed and relevant visuals.
When it comes to creating attractive, high-quality imagery for your ad, it's advantageous to invest in professional photography or videography.
Only depending on stock footage or pictures can lead you right back to this point's main problem: creative fatigue. This is especially so if dozens of other online ads are using the same stock visuals too.
3. You're not advertising on the right platform
If you've noticed that your ads aren't capturing your desired demographic, could it be that your messaging isn't speaking the language of your audience?
Just like ad creatives, it's worth trying out varied ad formats for different platforms, whether it's a candid, storytelling approach on TikTok, or aesthetic imagery with snappy points on Instagram.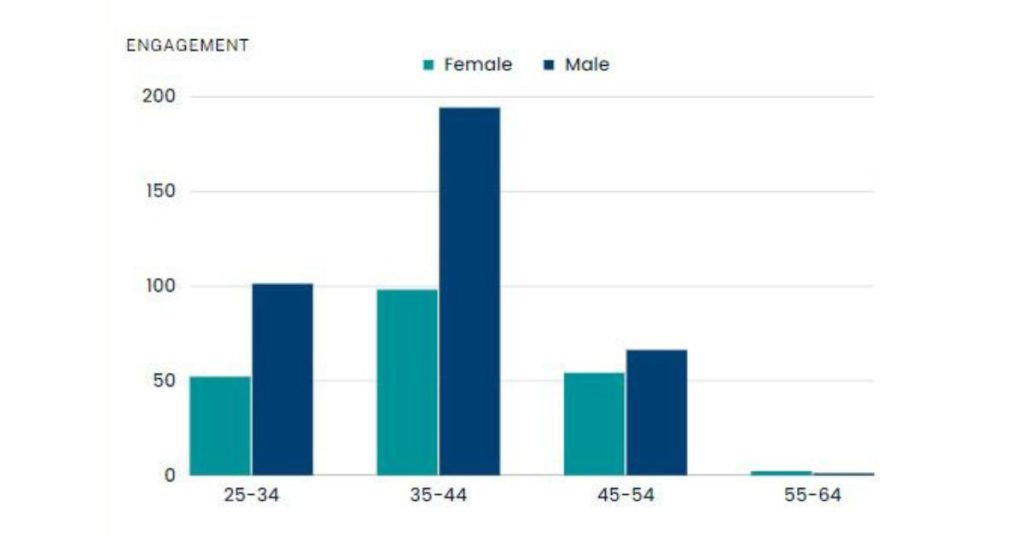 From there, you could zoom in on the data which tells you which demographic of audiences are engaging with your ads, and identify some patterns there.
How old is your audience on a specific platform? What are their interests or hobbies? Do they live in any particular city?
Once you have answered those questions, you should make use of the detailed targeting features available on ad manager platforms.
As a rule of thumb, it's good practice to target several interest groups at a time, with each one having an audience size of at least one million.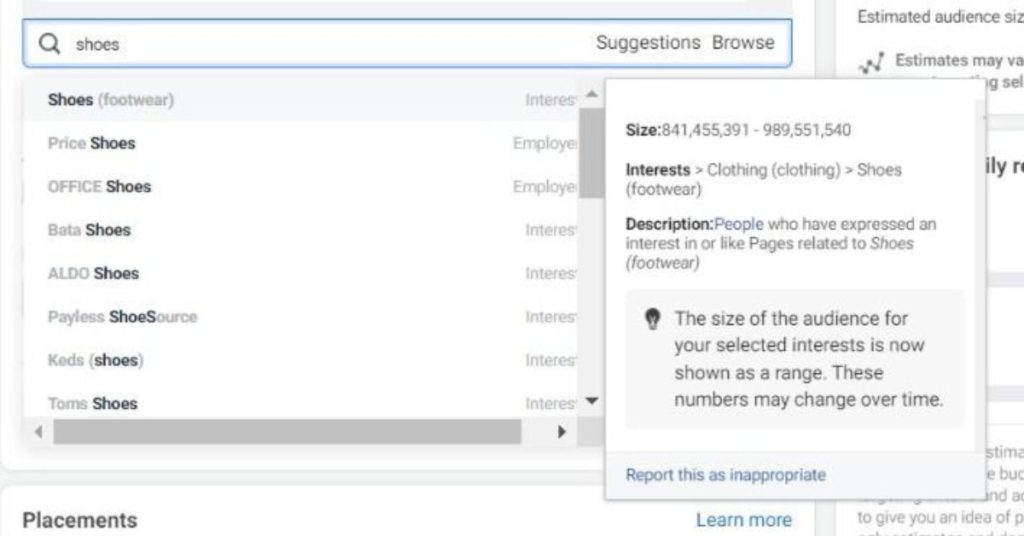 -//-
Launching and optimising your Facebook, Instagram, or Google ad can be intimidating for MSMEs that may not have the time or knowledge to learn the ropes of digital marketing.
For those who find themselves in such a position, you may be relieved to know that there are cost-effective outsourcing options available.
That's where Unifi Business comes in with its Digital Marketing Solution (DMS) to provide you with customised digital marketing services. 
With DMS, you'll get to decide your campaign objectives, target audience, and platforms you wish to advertise on such as Facebook, Instagram, Google, or any REV Media channels.
The tediousness of managing and optimising your ads will also be taken care of by Unifi's ICDL-certified campaign managers.
That includes the creative side of things too, from graphic design to copywriting. At the end of your campaign, you'll get a monthly report on your ads' results.
Did you know: ICDL (International Certification for Digital Literacy) is an internationally recognised certification that acknowledges those individuals trained in the necessary skills across a variety of ICT topics, including digital marketing.
So that MSMEs can keep their marketing budgets low, DMS packages start at RM50/month and go up to RM200/month. 
Each one gives you a set amount of ad credits which you can use (and top up) based on your campaign's needs.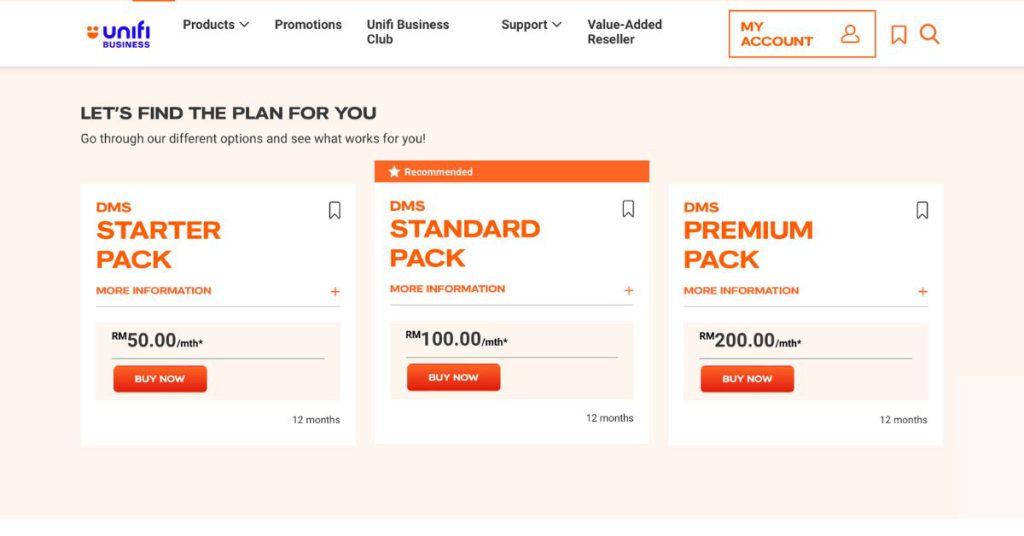 By leaving the nitty-gritty of managing advertising campaigns up to the professionals, your brand will be able to channel more resources into ensuring that your products or services are up to par with what's promised in the ads.
Learn more about Unifi Business's Digital Marketing Solution here.
Read more about Malaysian startups here.
Featured Image Credit: Vulcan Post