Did you know that Bank Negara Malaysia has a museum and art gallery with free admission?
Perhaps I'm just out of touch, but I didn't until Vulcan Post Malaysia was recently invited to the Bank Negara Malaysia Museum and Art Gallery (BNM MAG) for the launch of its new art exhibition called Gerak Bayang.
But before we get to the art, there are plenty of other things at the museum to do. Here are some reasons why you should consider BNM MAG as a destination during your next outing.
1. It introduces children to financial literacy
One of the six permanent galleries inside the building is the Children's Gallery.
Located on the ground floor, this gallery is all about teaching children how to save, spend, and share in an educational yet entertaining way.
The money tunnel leading into the gallery contains RM1 million, with a variety of Malaysian banknotes inserted between layers of acrylic to help children visualise what RM1 million looks like.
Of course, the money is secured in a robust structure whereby the notes will be torn apart should they be separated from the acrylic bonding.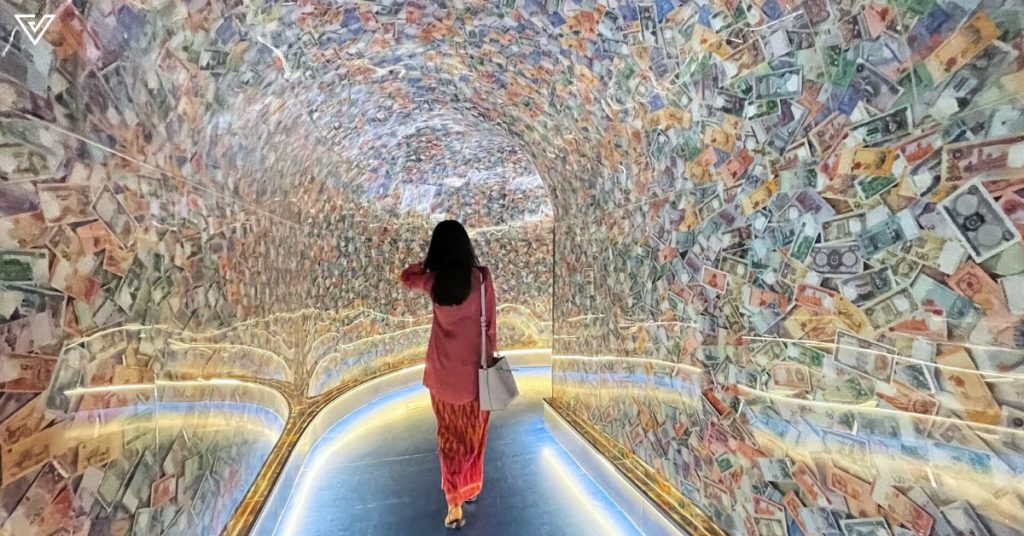 Inside, there are plenty of interactive exhibits such as the RM1 million challenge where players will have 30 seconds on the clock to spend a million ringgit. When the time's up, the screen will rank your spending habits by classifying your purchases as needs or wants.
There are other fun challenges that teach children the value of savings and where to save, as well as how money is made. There's also a section that lets children stamp their own banknotes—pretend ones, of course.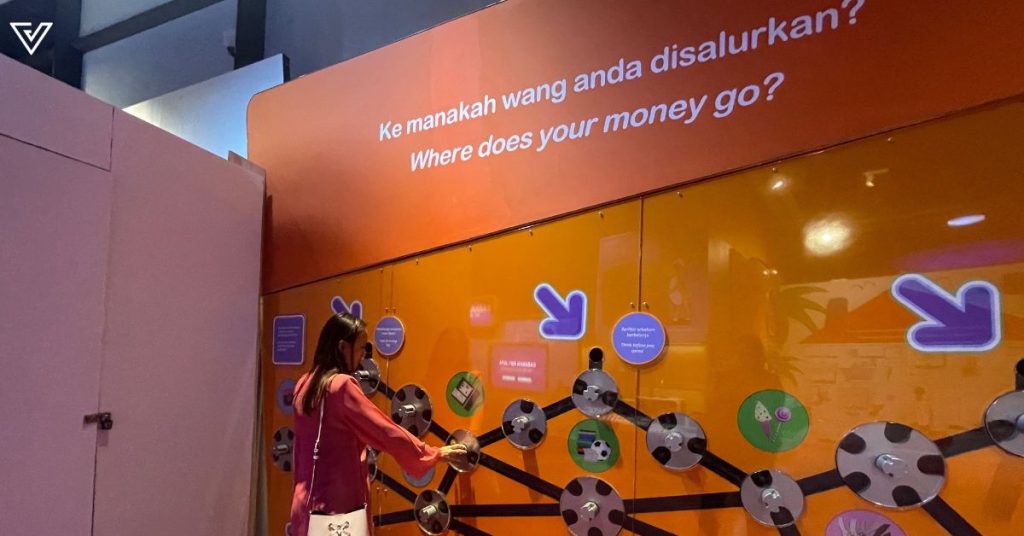 Even as an adult, I found great joy in playing with all the interactive displays. It goes above and beyond to provide an entertaining experience for children while teaching them the basics of financial literacy.
2. There's a museum café to enjoy some pastries and coffee
Just a few steps away from the Children's Gallery is the Museum Cafe.
While the café interior isn't anything too special, the pastries in the display case looked beautiful. The menu is filled with a wide variety of food, such as sandwiches, eggs benedict, beef or chicken lasagna, Mexican burrito, shakshuka, lamb shawarma, and more.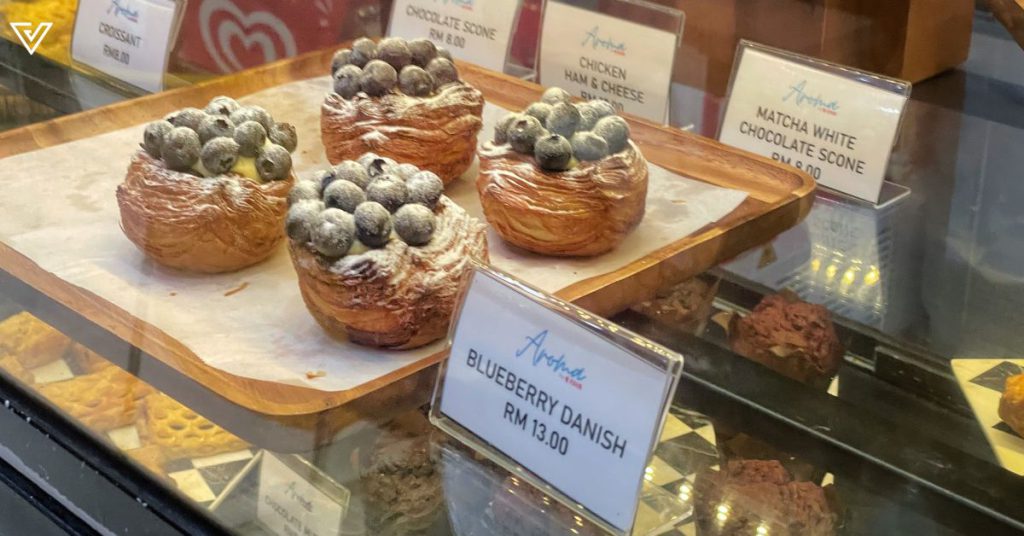 While I wasn't able to try the food there, the 4.7-star rating from 71 Google reviews sure makes it seem like a nice spot to chill for lunch or tea time during a visit to the museum.
3. Instead of a typical souvenir shop, this one is humorous
Also on the ground floor is the museum shop. But unlike your usual museum shops, this one is a bit more unique, as it's fully stocked with merch from APOM.
Also known as A Piece of Malaysia, this is a local business that we've featured in the past, known for its unique local merchandise filled with localised references, slangs, and jokes.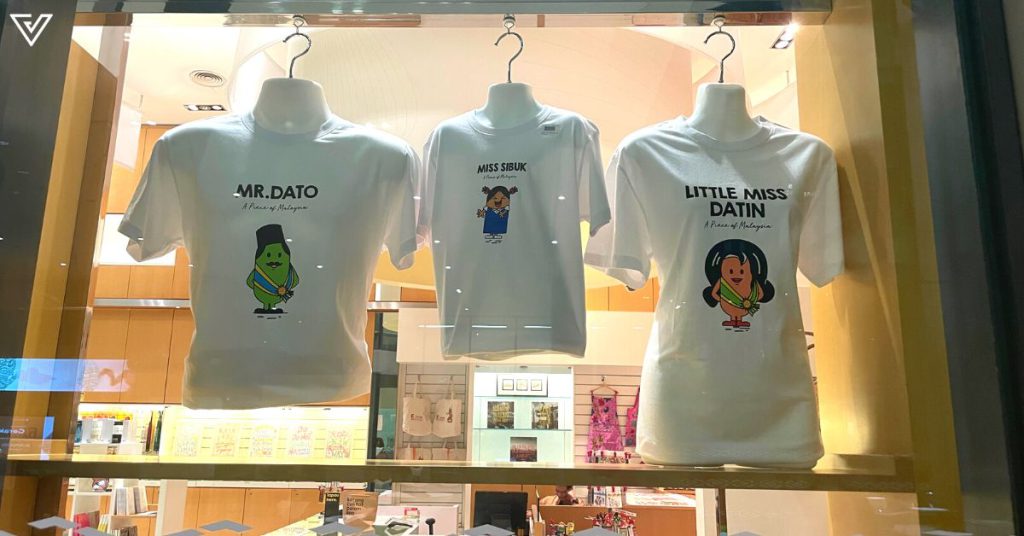 According to BNM MAG's website, the shop only accepts payments via debit/credit card, so be sure to have your wallet with you if you're looking to pick up some witty Malaysian gifts.
4. It explores the history of Malaysia's economy and finance
With Bank Negara Malaysia (BNM) as the central bank of Malaysia, it makes sense that many of its permanent galleries focus on the economic development and financial landscape of Malaysia.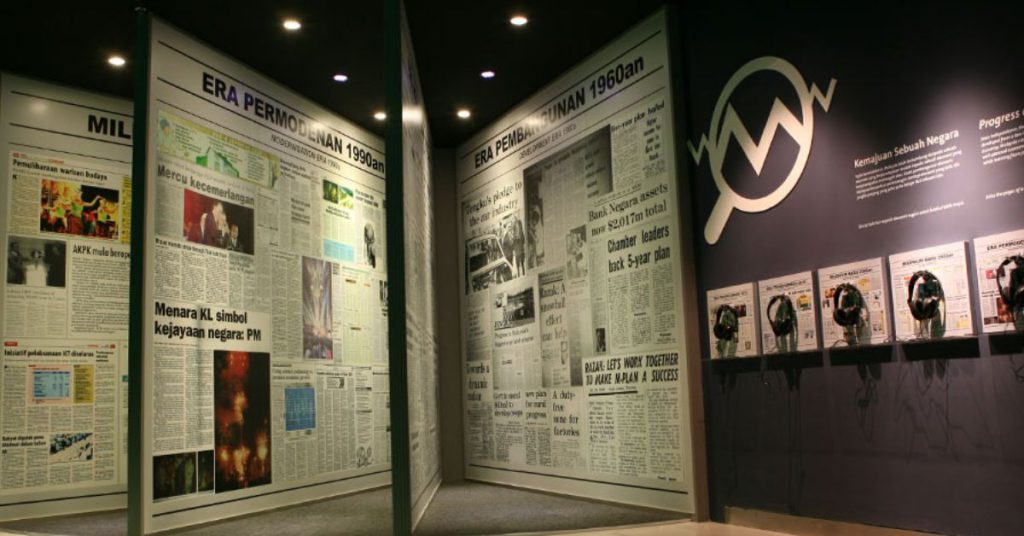 Namely, the galleries are the Bank Negara Malaysia Gallery, Economics Gallery, Islamic Finance Gallery, and Numismatics Gallery.
On the first floor are the Islamic Finance Gallery and Economics Gallery. The former showcases early Islamic concepts of commerce and finance, while the latter touches on how economic policies have affected the development of Malaysia's economy.
There's also the Bank Negara Malaysia Gallery on this floor that explores the roles and responsibilities of BNM in maintaining the financial and economic health of Malaysia.
Upstairs, there's the Numismatics Gallery. For those who don't know what numismatics is, you're not alone. Numismatics refers to the field of currency, such as coins, tokens, paper money, medals, and related objects.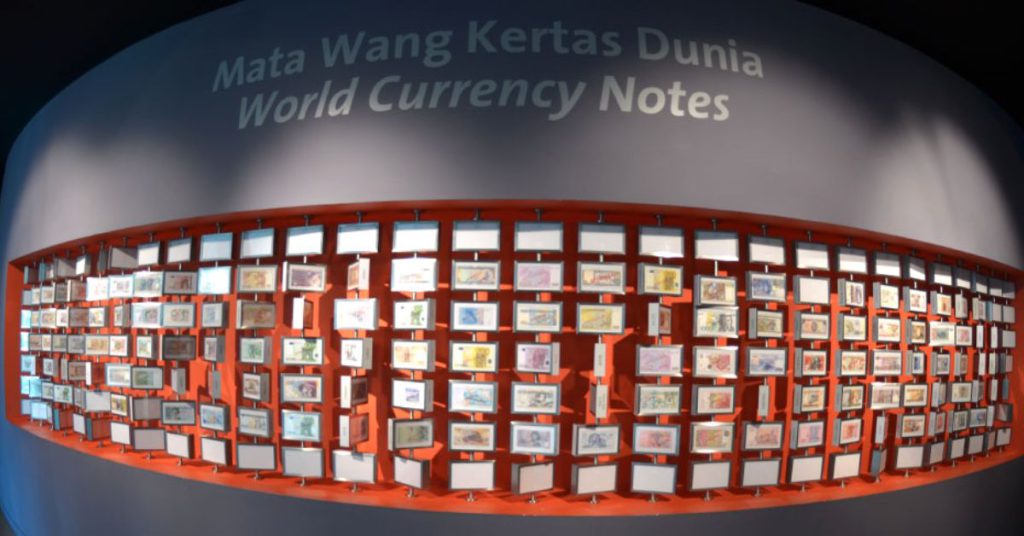 As such, the Numismatics Gallery features the history of money. It features a Barter Trade game and a River of Coins displaying banknotes from around the globe.
5. The art gallery features local art and artists
Last but definitely not least is Art Gallery on the top floor. Typically, it houses a rotating display of the bank's art collection.
The latest exhibition, named Gerak Bayang, is the first after the pandemic, and has been in the works for around two years, the museum curator, Siti Melorinda Khuzaina binti Sakdudin, shared with us.
As the name suggests, the artworks exhibited share a common theme that explores the culture of wayang kulit, the traditional art of shadow puppetry that has developed a rich history in Malaysia.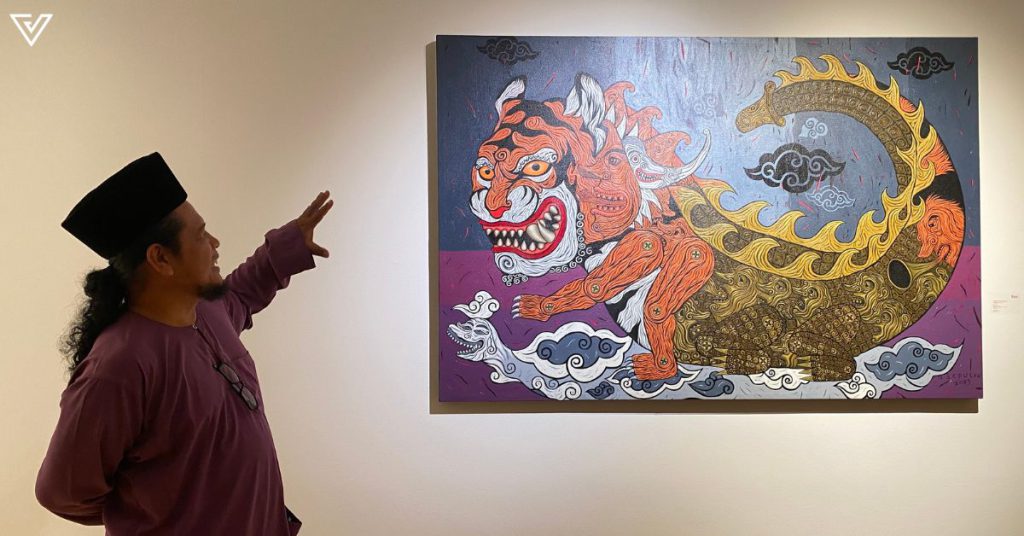 The exhibition featured Malaysian and Indonesian artists with interactive zones and photo spots.
It was hard to believe that admission into this space was free, what with all the stunning art on display.
There's also merch and souvenirs available for purchase by those taken by any of the pieces, as well as a 176-page book with each piece of art displayed in the exhibition.
According to the BNM team, guided tours of the art gallery can be requested by parties comprising 20 or more members.
6. It hosts a myriad of fun events
During the launch of the Gerak Wayang exhibition, there had been an amazing wayang kulit show—something that the BNM team told us may be happening again, though the dates haven't been announced.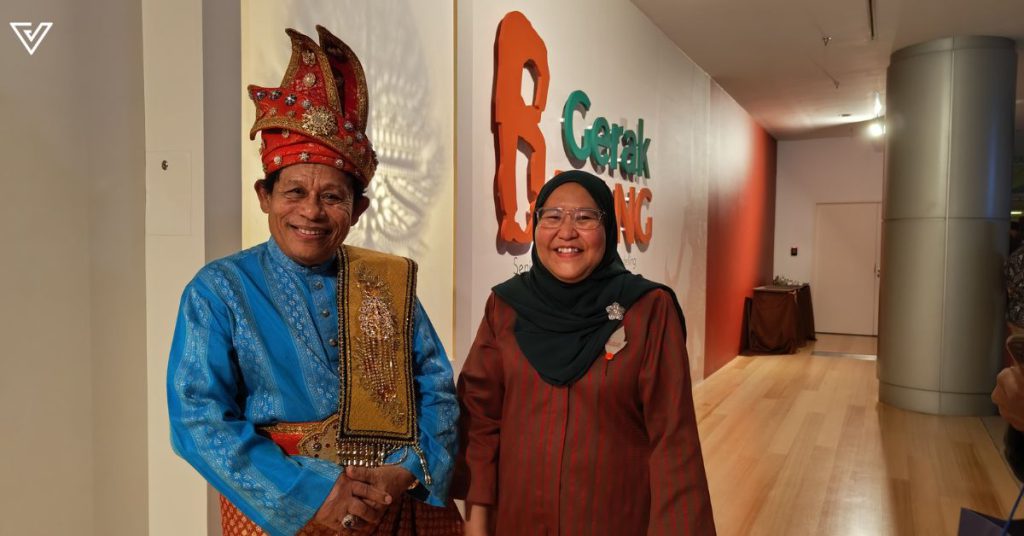 Other than wayang kulit shows for the public, a press release from BNM also stated that there will be events such as art talks and puppet-making workshops hosted down the road, too.
Interesting events such as these seem to be a common occurrence at BNM MAG. Earlier this year, it hosted a gardening event that allowed visitors to paint and plant their own potted plants.
BNM MAG had even arranged for food trucks to be stationed outside its premises.
-//-
A great spot for families as well as friend groups, BNM MAG fosters both financial education as well as art appreciation.
It's great to see BNM supporting local artists and businesses while educating Malaysians on our country's financial history and landscape—all for free, unless you count the RM5 parking ticket.
Learn more about Bank Negara Malaysia Museum and Art Gallery here.
Read other articles we've written about Bank Negara Malaysia here.