If you're a fan of local knick-knacks, you've likely come across a brand called A Piece of Malaysia, better known as APOM.
From graphic tees poking fun at the recent Jocelyn Chia debacle and a new "Matcha Kau Hijau" beverage, APOM is known for its witty products, chock full of localised humour.
Founded in 2015, APOM was started when the founders, Kelvin and Chantelle, noticed a gap in Malaysia for unique and interesting local merchandise.
A serial brander
Growing up, Kelvin has always been into design. A keen skateboarder, he was exposed to brands early on and would take note of how design, colours, copy, and icons painted on a piece of wood could get people to love different skate brands.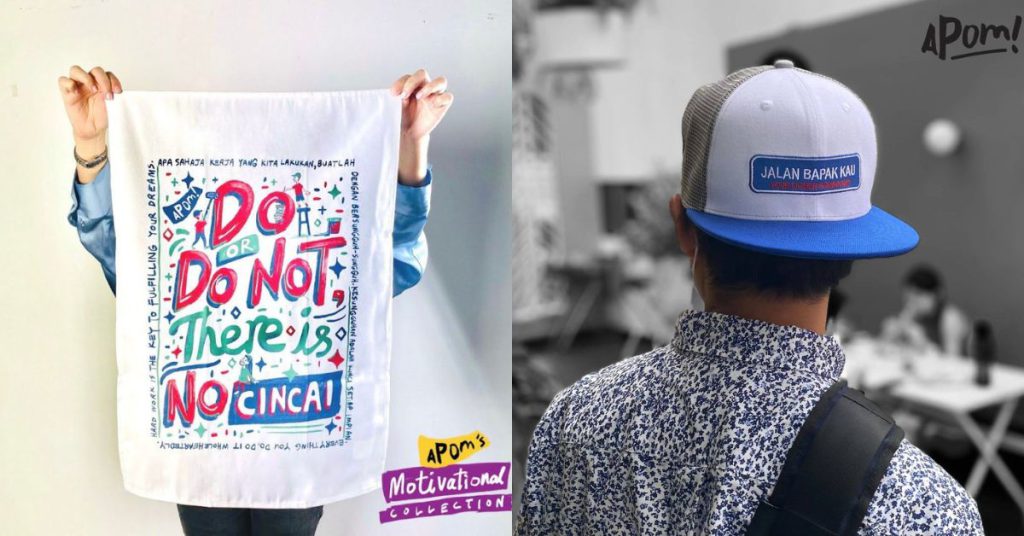 Leveraging his artistic streak and knowledge of branding, Kelvin eventually ended up in advertising and started his own agency in his late 20s. He still currently runs it alongside APOM.
"With advertising, I got to work with brands from various sectors," he shared with Vulcan Post. "But with most corporate clients, there were always restrictions on how far we could push ideas. So having our own brands was like a creative release for us."
But before APOM, Kelvin first started another brand called Doof.
"At one point we wanted to get bean bags for the office, which we couldn't find any, so we thought it would be a cool side project to design and create an in-house brand that we have total control over," he explained.
With the bean bag brand marking the founders' first foray into retail, Kelvin and Chantelle decided to start another one closer to home—something more about the country.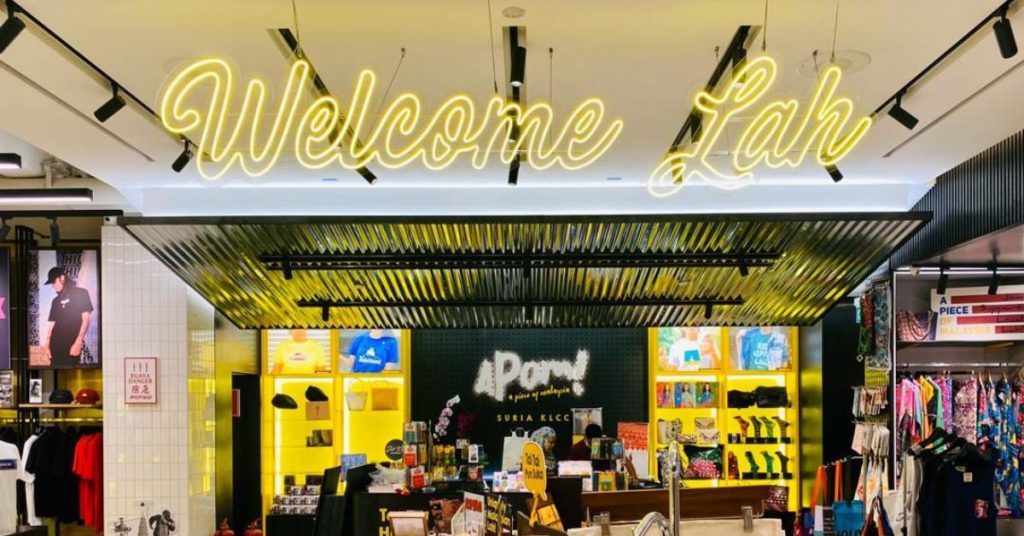 Finding a lack of interesting local brands that promoted Malaysian culture at the time, APOM was created.
While APOM was Kelvin and Chantelle's second retail brand, giving them a range of facilities and knowledge to piggyback on, it was developed organically.
To get market validation, APOM started at fairs and events, selling its statement tees which ended up being a hit.
After testing the waters, the team moved into pop-up shops and kiosks. Once they felt ready, they finally took up their first shop in Bangsar Village.
"From tees, rompers, and caps to coasters and greeting cards…" Kelvin listed. "Next thing you know we had enough products to fill up a shop."
Keeping up with the trends
With APOM's products relying on humour, it might seem very challenging to continue being a relatable, witty brand with products that today's youth can resonate with.
"It's easy when you have a bunch of jokers as partners," Kelvin laughed. "But humour is not as easy to do as it seems. And humour that cuts across different races is even tougher to do."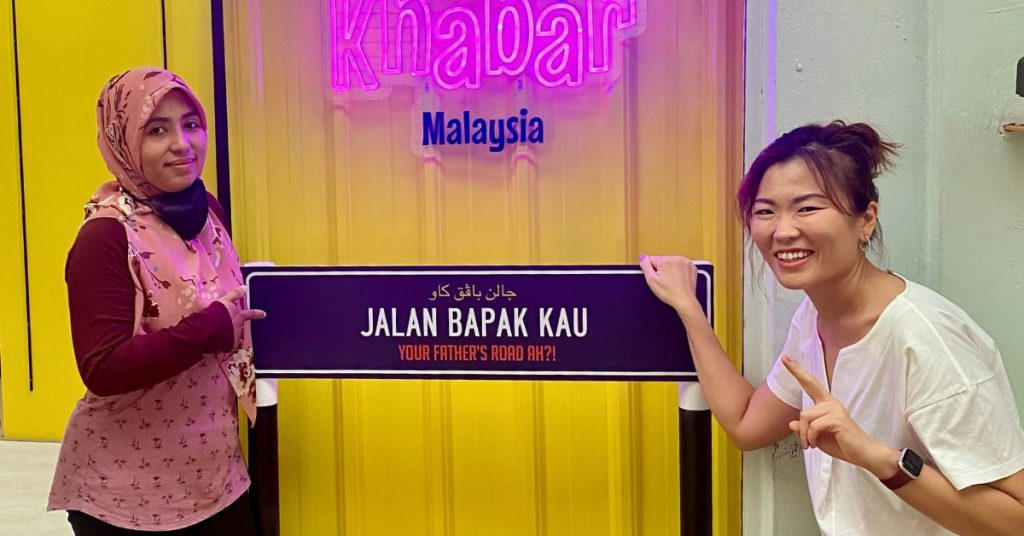 It helps that the APOM team comprises a young creative marketing team constantly in touch with what's trending and viral.
While the reach of social media makes it easier to keep up, Kelvin pointed out that there are many little bubbles in Malaysia, meaning that not everyone may know everything trending in other communities.
"But just through speaking in the office, we can come up with a collection for an idea in a day," the founder shared.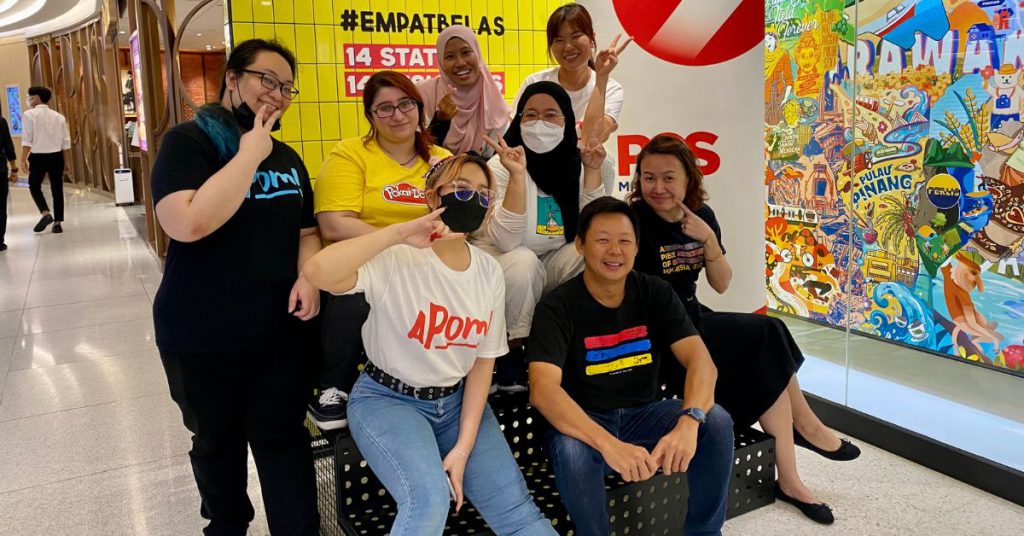 Sometimes, fans of the business also share new designs and ideas they can come up with. As Kelvin put it, "Malaysians are a humorous bunch."
However, if the team doesn't think the humour or idea can be articulated clearly, they usually can the idea.
"I think humour is something that's hard to target. It transcends through different demographics from Gen Z to your boomer. If you get it, you get it. If you don't, it's hard to target."
Taking stock of the stock
"When the Jocelyn Chia episode became viral, as a local brand we had to respond in the way APOM knows best—through humour," he said.
Kelvin recalled it took the team about two days to work on the idea and designs internally. Having fostered a close relationship with their suppliers, they had a speedy turnaround time on production.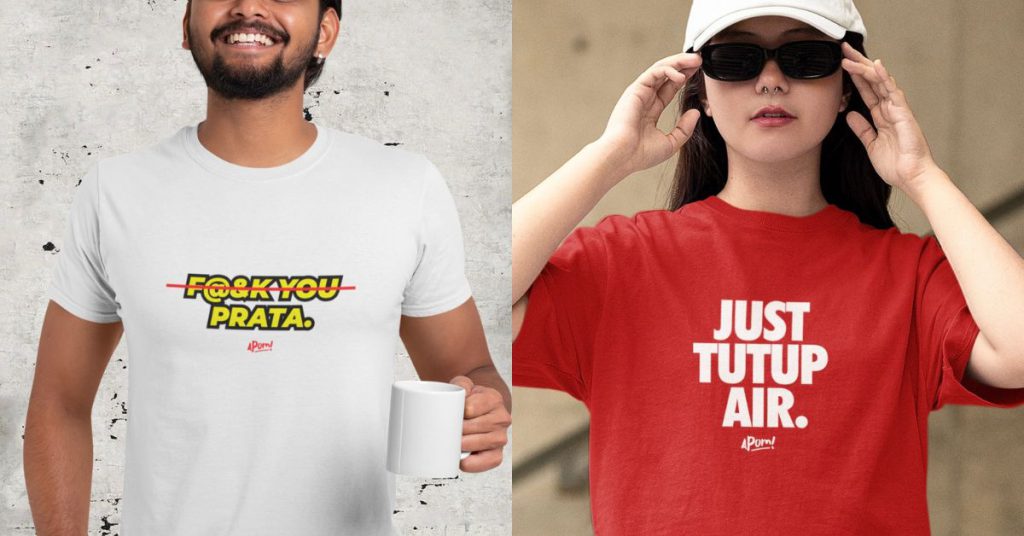 As trendy merchandise pieces have short retail life spans, APOM goes with preorders or limited production quantities for these designs.
Other than the Sia collection, APOM has also created various other designs.
"We wear it like a badge of pride that people took notice," Kelvin shared. "And we have to scrap some merch of course. But we are still constantly pushing the designs, the ideas I don't think it limits where our passion is."
"Essentially the company is about making Malaysia more interesting through our ideas."
On a mission to rebrand Malaysia
APOM is currently in a rebound phase, as they had to close down all their stores during the lockdowns. This was especially devastating as they had put in much effort to gear up for Visit Malaysia 2020.
"But some of the silver linings is that it strengthened our online presence and also we launched some of our most ambitious projects (#empatbelas) during the lockdowns," he said.
Another ambitious project is the recently launched Matcha Kau Hijau. A riff on a Malaysian saying "Mak Kau Hijau", the canned matcha drinks are APOM's first products in the ready-to-drink segment.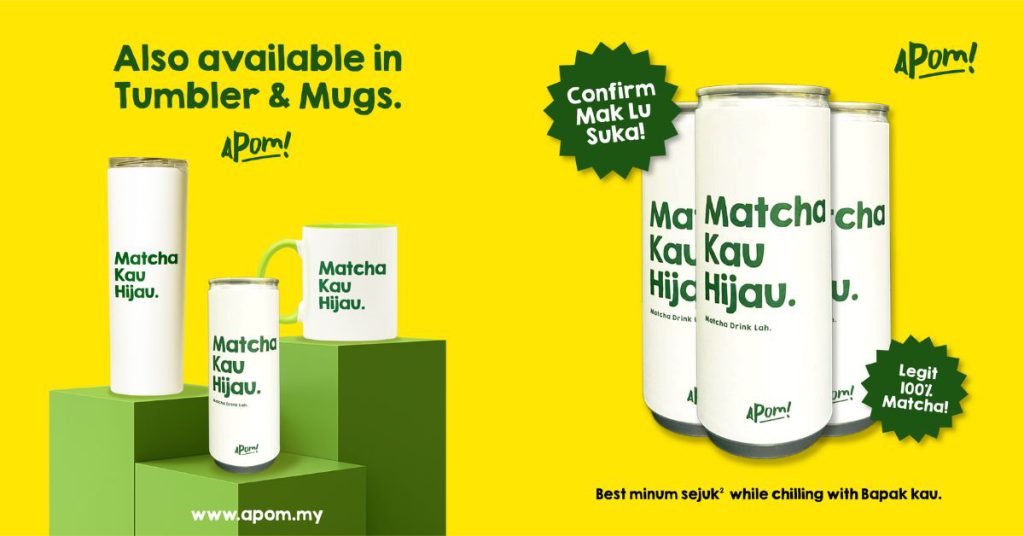 "We always have the dream to rebrand Malaysia one day, but instead of doing it the official way through government agencies, we like to think we are doing it through our products and the brands that we create," Kelvin said.
To do so, the team hopes to establish an APOM store in every state.
APOM currently has four physical outlets, namely in Bangsar Village, KLCC, Central Market, and Bank Negara Malaysia Museum and Art Gallery.
Beyond that, Kelvin also shared the vision of having APOM stores in places like London or Australia to bring a piece of Malaysia to people abroad.
Learn more about A Piece of Malaysia (APOM) here.
Read other articles we've written about Malaysian startups here.
Featured Image Credit: APOM