[This is a sponsored article with SEEd.Lab.]
Turning an idea into a sustainable business model is no easy task. This may be even more challenging for those aiming to build businesses that not only generate profit, but also foster a positive social or environmental impact.
Known as social enterprises, founders of these ventures often start with limited resources in terms of funding and professional guidance.
Hence, the Social Enterprise Education Lab (SEEd.Lab) was launched by PETRONAS and Tata Consultancy Services (TCS) to fill the gap.
SEEd.Lab is an end-to-end incubation programme meant to give impact-driven entrepreneurs in Malaysia more guidance when it comes to launching and running their social enterprises.
If you've got an idea that could make a positive impact on social issues in our nation, but aren't sure about how to get your social enterprise off the ground, here's how SEEd.Lab can help.
Seeking a new gen of changemakers
If chosen for SEEd.Lab's Cohort 3, you'll be participating in an intensive programme spanning 12-18 months to build your social enterprise from the ground up.
The programme will kick off with SEEd.Lab's Ideation phase, where you'll be guided by mentors as you brainstorm and identify ideas that could solve pain points within the Challenge Areas of:
Education and skill ​
Food and agriculture ​
Health and hygiene ​
Personal and financial security ​
Climate and environment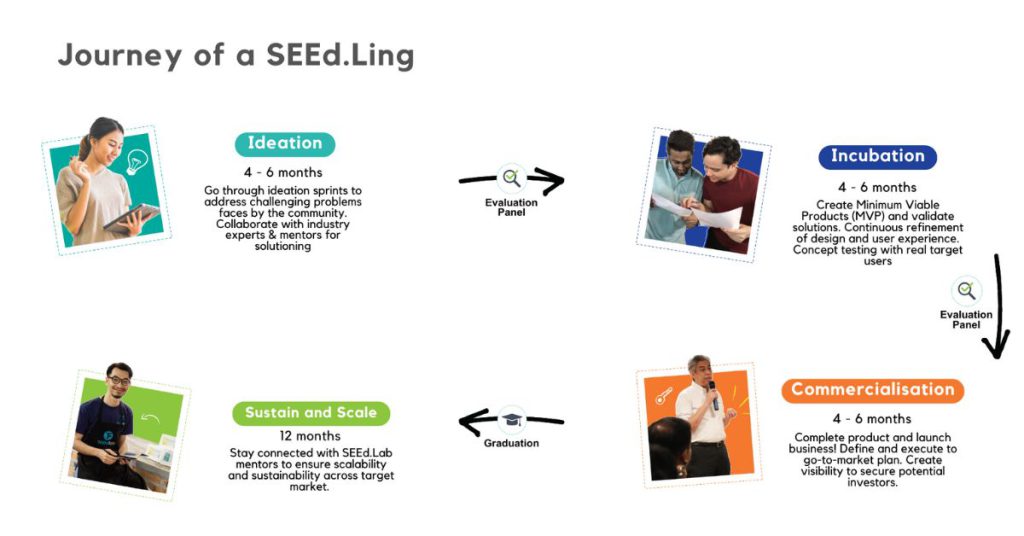 Next, you'll enter the Incubator phase, collaborating with experts from ZicoLaw, Amazon Web Services (AWS), Taylor's University, and Manggis Group. Together, you'll validate your solutions and develop a minimum viable product (MVP).
At each stage of the programme, you'll also be pitching your solutions in front of the programme's "Shark Tanks", as SEEd.Lab puts it.
These pitching sessions are where you'll gain valuable insights on how you can continuously improve your business model or validate your existing solutions.
On top of that, if SEEd.Lab's judges find your pitch promising, your team could potentially be awarded an RM50,000 grant to fund the initial stages of your venture.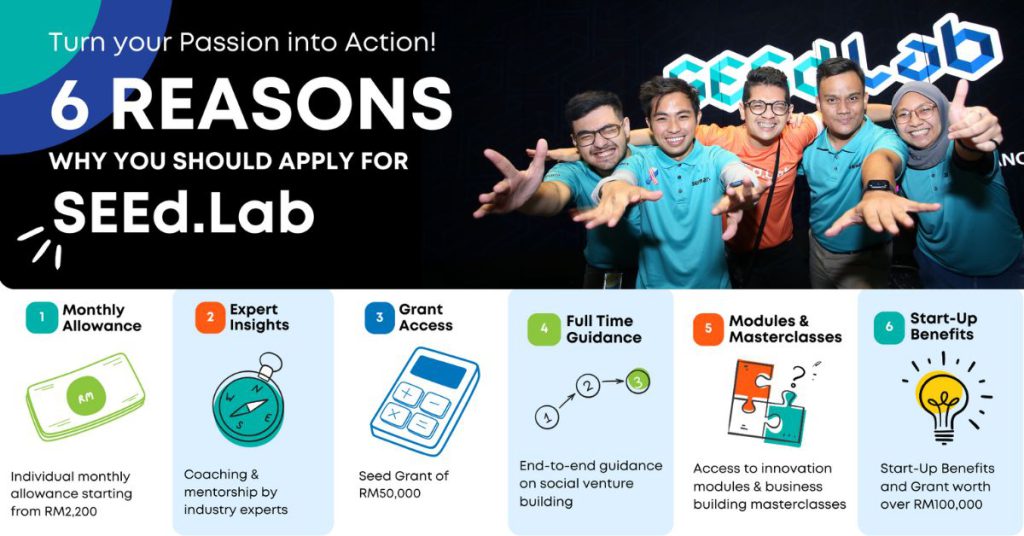 Next, you'll enter the Commercialisation phase, where you'll refine your product, and come up with your go-to-market scheme to launch your social enterprise. You'll also start constructing your game plan to engage potential investors.
Finally, after incubating your social enterprise at SEEd.Lab, you'll graduate with a fully-fledged business and will spend the next year scaling it with guidance from SEEd.Lab's mentors.
"We acknowledge that setting up and growing a successful business requires a full-time commitment," SEEd.Lab's Head and Programme Manager, Aidonna Jun Binti Ayub told Vulcan Post.
"To enable this, we provide an allowance for each participant on a monthly basis of RM2,200 during the Ideation phase, RM2,500 during the Incubation phase, and RM 3,000 during the Commercialisation phase."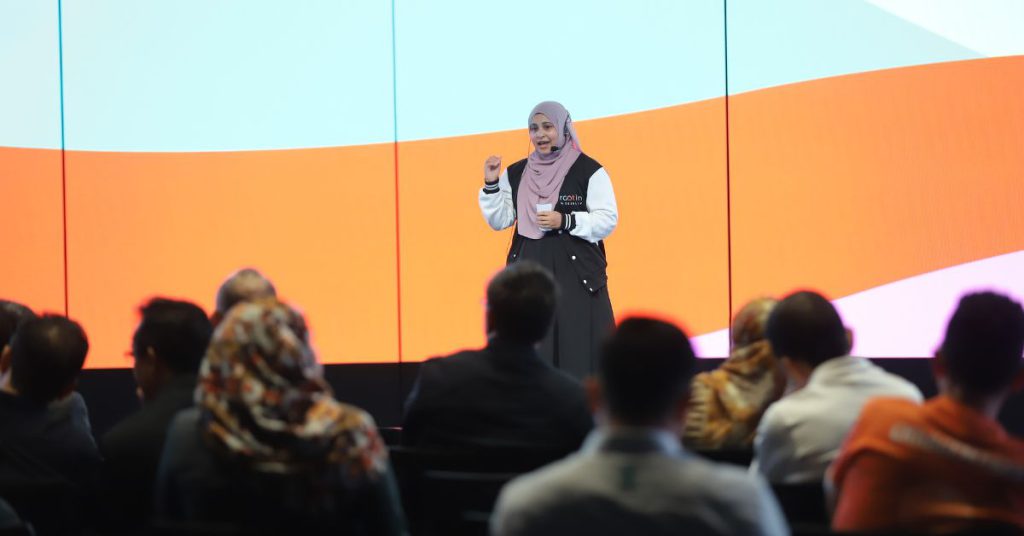 Getting ideas off the ground
Having been a launchpad for social enterprises since its inception in 2020, SEEd.Lab's Cohort 3 is looking for Malaysians who yearn to tackle societal and environmental issues in the country.
Participants of the programme (otherwise known as SEEd.Lings) will get to graduate with a social enterprise, built during their time in the incubator.
So far, SEEd.Lab has fostered a total of eight successful businesses and provided over RM400,000 in grants to help fund these developments.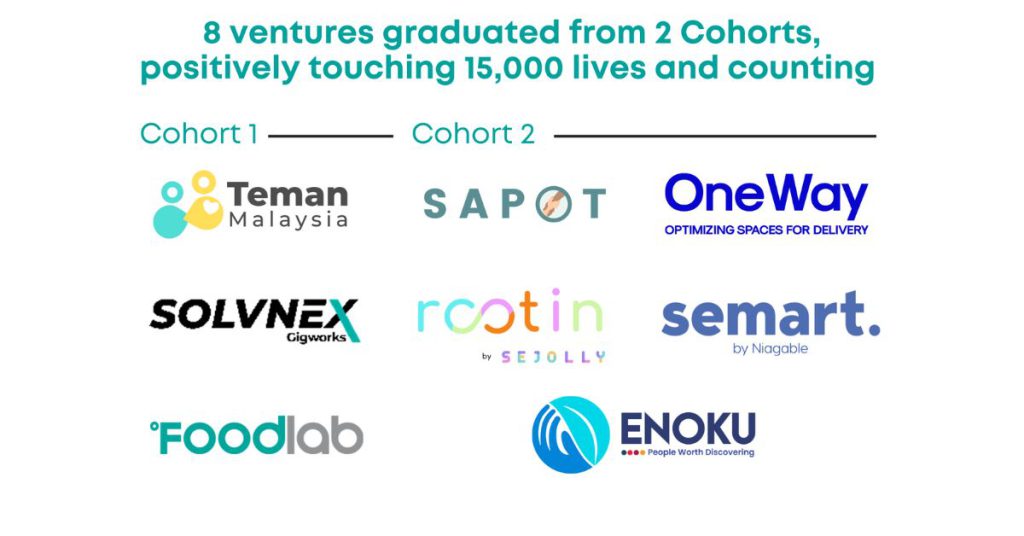 Cohort 1's SEEd.Lings were tasked with building social enterprises that address Malaysia's rising youth unemployment issue.
"What I remember the most [from the experience] is how the teams got hit hard with their initial setbacks," said Aidonna.
"I saw them picking themselves up and becoming more determined to carry on. It is like they are ploughing through all the ways they could fail so that they can learn about what would and wouldn't work."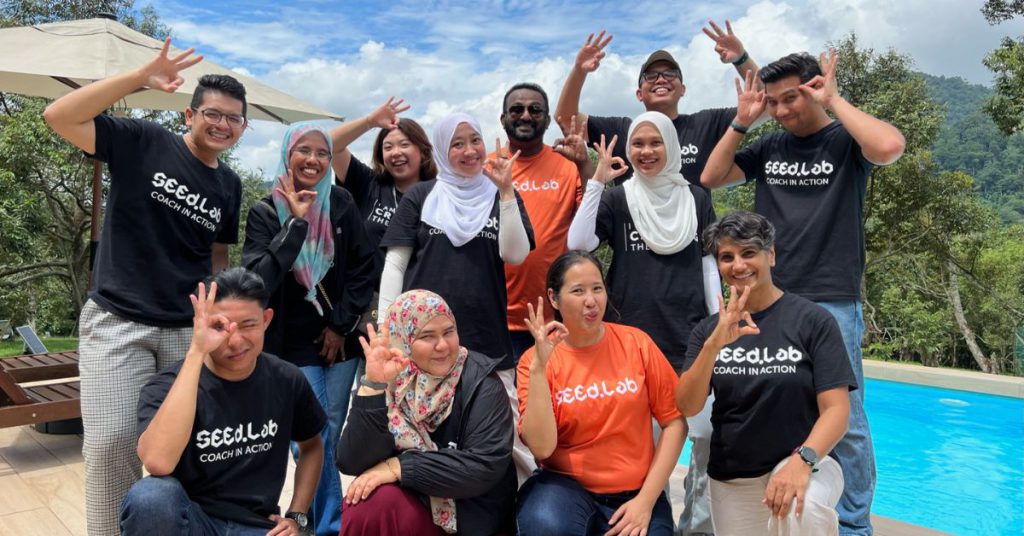 Cohort 1's three graduating teams were:
| | |
| --- | --- |
| Teman | Provides care companion services to facilitate everyday activities of the elderly to ensure their wellbeing. |
| Solvnex | Connects verified gig-professional talents to businesses while adhering to corporate clients' governance policies. |
| Foodlab | A hybrid of central and shared cloud kitchens that helps micro-food entrepreneurs start, grow, and sustain their businesses. |
In its second edition, SEEd.Lab expanded its reach to address a broader range of community challenges.
SEEd.Lings were tasked with proposing business solutions that could tackle the pain points in food and agriculture, health and hygiene, education and skills, as well as personal and financial security.
Cohort 2's graduates birthed five social enterprises:
| | |
| --- | --- |
| Niagable | Empowers street food vendors with affordable solutions and relevant insights to enable them in making informed, timely, and profitable business decisions. |
| Sejolly | The creator behind Rootin, a collaborative digital platform for therapists and parents of children with autism. Rootin provides home reinforcement video modules to enhance the child's development. |
| One Way | A platform that enables micro, small, and medium-sized enterprises (MSMEs) to share a space with vehicles headed in the same direction. This allows for effective, reliable, and affordable inland logistics arrangements. |
| ENOKU | Provides a solution that empowers and supports People With Disabilities (PWD) by paving opportunities for employment. |
| SAPOT | A digital self-care and social support platform that provides mental health services including Sapot Warriors, which are Malaysia's pioneer accredited peer supporters. |
According to SEEd.Lab's team, the impact made by the social enterprises born out of Cohort 1 and Cohort 2 have touched more than 15,000 people.
Additionally, the team shared that six of SEEd.Lab's ventures have managed to raise external funding of RM4 million through various sources.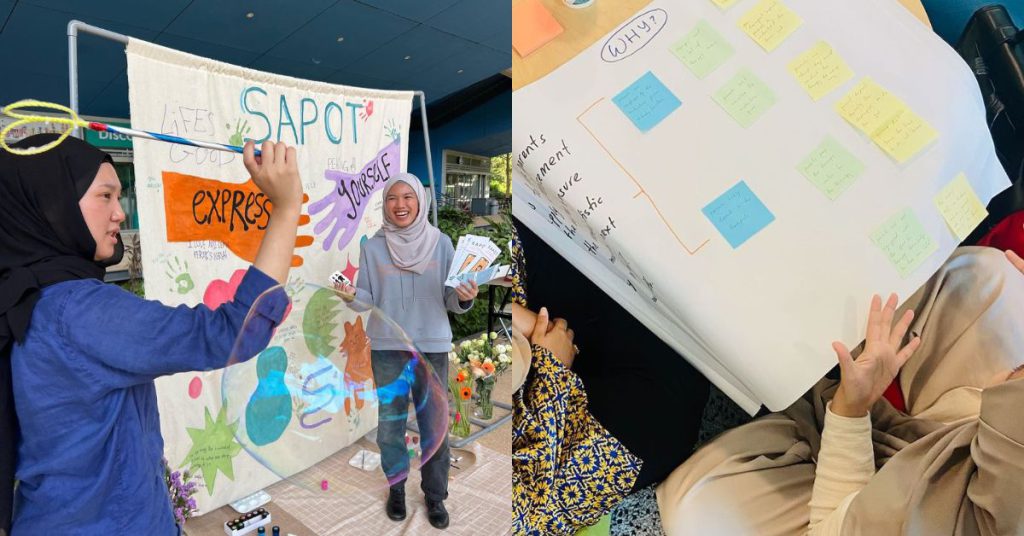 Building from the success of the past two batches, SEEd.Lab will continue its journey with Cohort 3, beginning this November.
What it takes to qualify
While the past two cohorts of SEEd.Lab consisted of participants in their young adulthood, the programme is opening up Cohort 3 to more aspiring Malaysian entrepreneurs, no matter their age.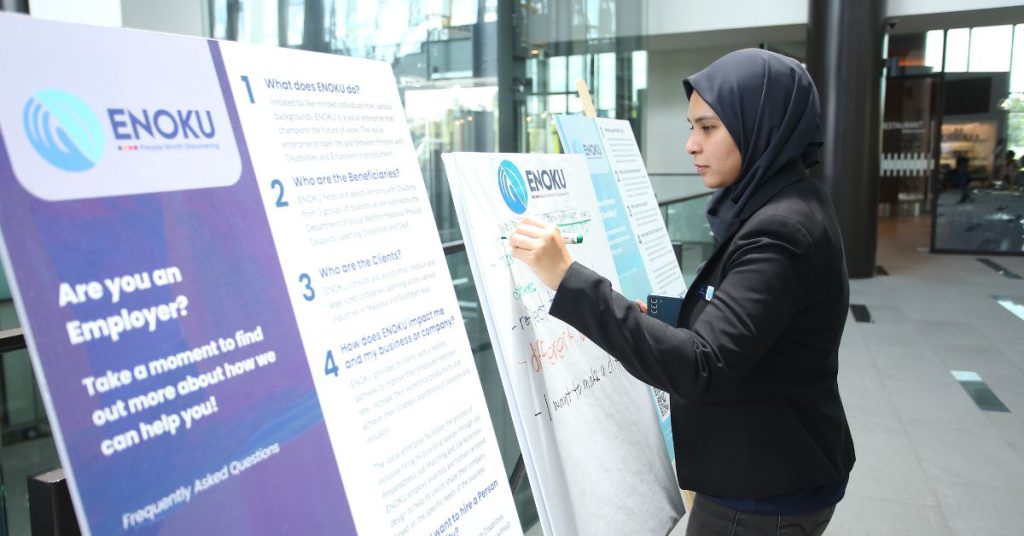 So long as you have the desire to start your own business and channel your passions to serve the community, SEEd.Lab wants to work with you.
Doing so allows you to contribute your technical skills (in coding, programming, and the like), business acumen, or expertise in selected Challenge Areas to better the community.
You could apply as:
An individual
An individual with an idea
A team of two to five with an idea
While registering, you'll be asked to provide personal details and answer questions about your entrepreneurial or volunteer experience, as well as the Challenge Area you're looking to take on. This helps SEEd.Lab organisers learn about you and your potential for the programme.
Sign-ups are open from now until September 30, 2023, and SEEd.Lab intends to shortlist 50 aspiring social entrepreneurs for Cohort 3.
Register for SEEd.Lab Cohort 3 here.
Get inspired by other Malaysian social enterprises we've covered here.
Featured Image Credit: SEEd.Lab