Perhaps the most intense tech launch I've ever experienced, Jabra unveiled its new Elite 8 Active buds to us in a Celebrity Fitness outlet, of all places.
Considering the sports lean of the earbuds, it made sense that the launch would be hosted in a fitness centre, but the "intense" part of this experience comes as the fact that we were invited to work out with the buds.
This was so that we could really test the buds, which are touted as the "world's toughest earbuds", having been tested to meet US Military Standard for rugged electronics.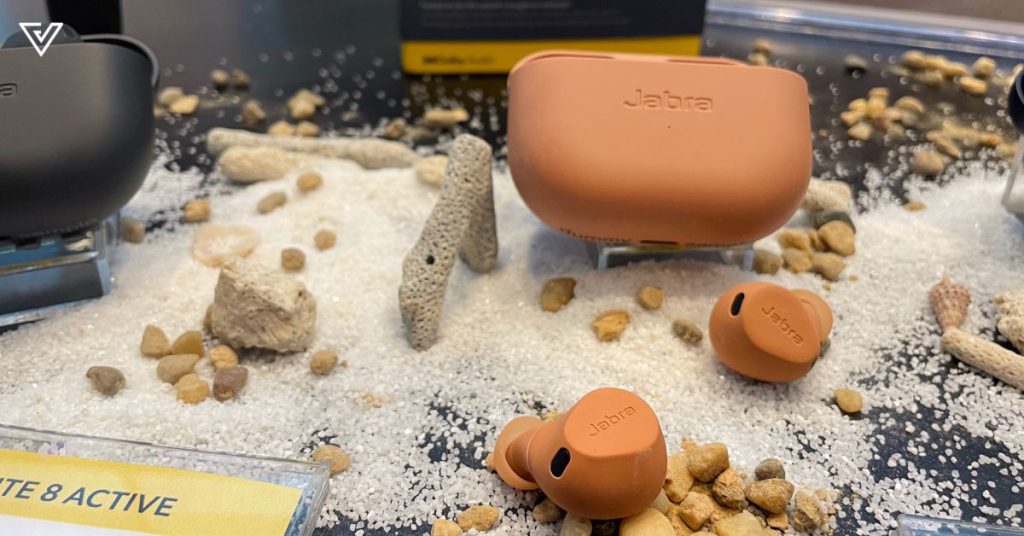 And with a IP68 rating, the buds are fully dust and waterproof as well, making them great outdoor workout companions. Meanwhile, the charging case is IP54 rated meaning it's dust and splashproof.
These qualities and more would be what make these buds suitable for all sorts of physical activities, such as going to the gym.
The buds may be tough, but I'm not
You can tell I'm not sporty person, because when my colleague noticed my shoes that morning, she exclaimed, "You're wearing sports shoes?"
With that in mind, I was a bit nervous heading to the event, but I was committed to see just how well the device works.
Before the workout began, I was handed my very own pair of Jabra Elite 8 Active buds to wear during the session. The three different colourways (Caramel, Navy and Dark Grey) were on display as well, with the earthy Caramel tone standing out to me.
Our workout session started off deceptively easy with a quick warm up, but very quickly got challenging as we began moves such as jumping jacks, jump squats, burpees, crunches, and more.
With that, I was very much weak-kneed after the experience, even though it only lasted for an embarrassingly short amount of time.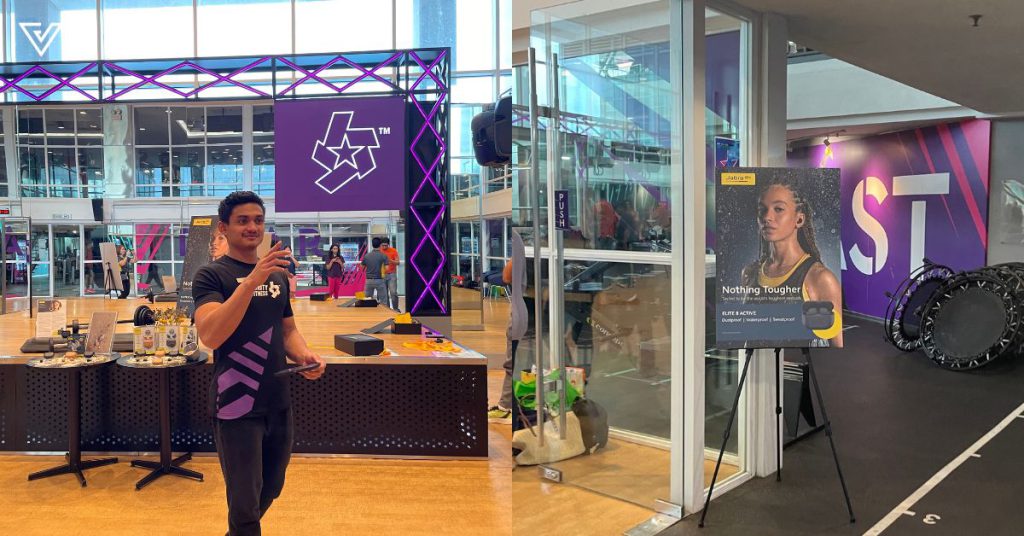 Despite all those dynamic movements, the buds truly stayed in my ears. These buds feature Jabra's "ShakeGrip" technology, which essentially is made possible due to the liquid silicone rubber they use.
Even without ear wings to hook behind your ears, these buds are designed to stay in, no matter how hard you work out. Once they're in, they're in.
Bringing the buds home, I did a very aggressive head shake and can attest that I could not for the life of me get them fall out. I was just left with a dizziness and the beginnings of a headache.
You're doing great, sweaty
Considering the waterproof nature of the buds that keep them watertight when submerged up to 1.5 metres of water, one question that would be on many minds is whether this means the buds can be worn into pools.
To that, we were told that technically, they would be fine, but the problem is that Bluetooth technology is simply not effective in water. Until a solution is created whereby the buds innately store data, it's not likely that we would get true wireless earbuds for swimming.
Compared to just being water resistant or waterproof, being sweatproof means that it can withstand the natural process of corrosion from the minerals of our perspiration.
To prove their anti-corrosion credentials, The Elite 8 Active has undergone Highly Accelerated Corrosion Testing (HACT), which required the earbuds to pass 11 full cycles of testing.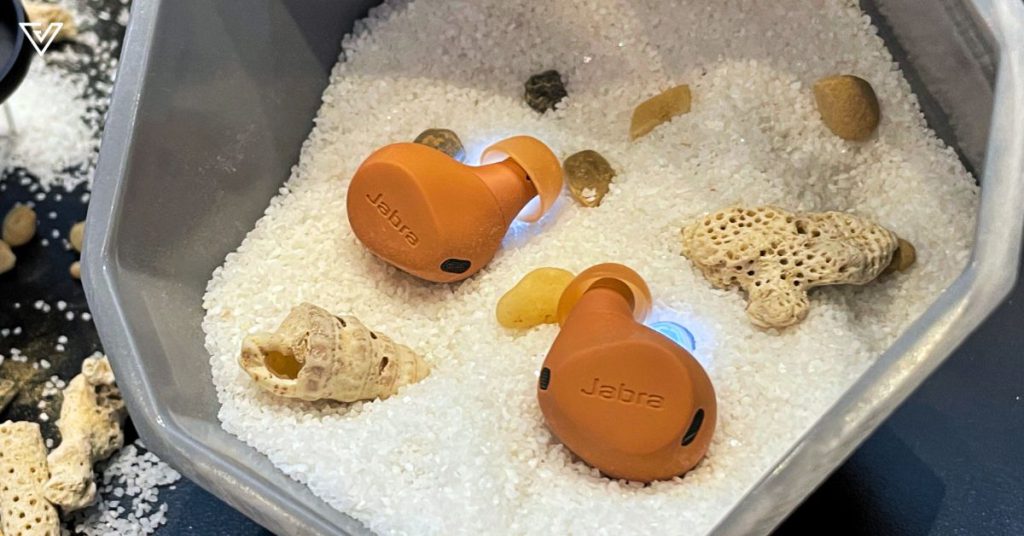 This means the buds endured two hours in 40°C temperatures with 93% humidity, went through a 15-minute splash test in salt water, and survived a 15-minute 40°C heat drying test. Talk about a trooper.
From work to working out
At RM1,049, the Jabra Elite 8 Active earbuds might seem overkill for those who are just looking for a standard pair of earbuds for daily listening. Plus, Jabra's Elite 10 earbuds will likely be hitting the local markets soon, so that flagship pair might make for a more well-rounded experience for some.
But if you're looking for some really durable earbuds for all your workout activities, especially if you're into extreme sports, the Elite 8 Active look to be a really fantastic option.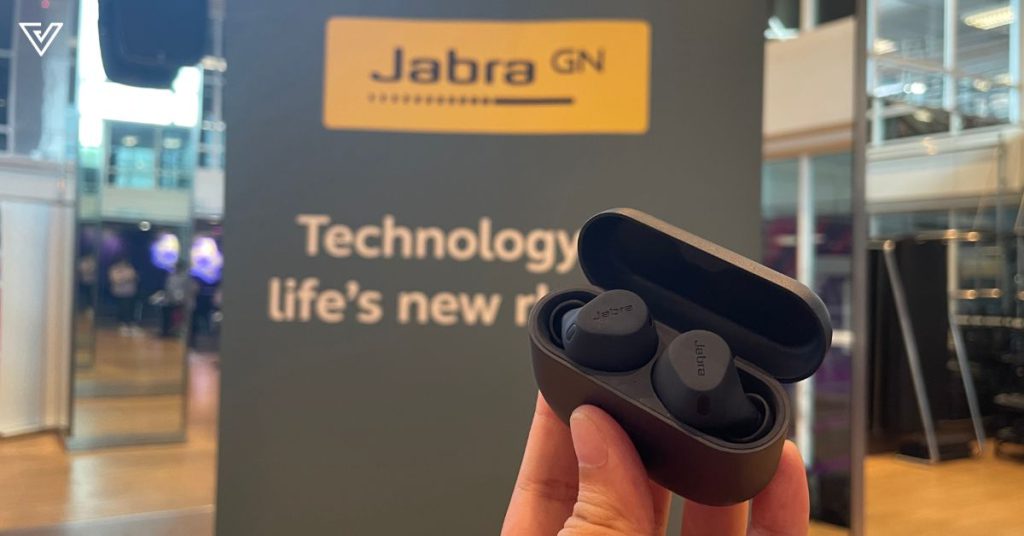 Of course, just because these buds are part of Jabra's "Active" series, designed for sportiness in mind, it doesn't mean that they don't cover the bases of other functions.
The buds will be available from the end of September in selected authorised retailers nationwide. For those who are curious to know whether these buds will be the right fit for them before then, stay tuned for a more in-depth review of the buds as we test their ruggedness, audio performance, and more.
Featured Image Credit: Vulcan Post