I didn't have a Samsung Galaxy Z Fold4 in my hands at the time of writing this review for the Z Fold5, so I can't truly compare the two.
But based on specs and my memory, the Z Fold5 is not a huge departure from last year's foldable.
Rather, it seems that Samsung's focus with its new lineup of foldables has been to increase their durability and improve their performance.
So, does the Z Fold5 live up to that promise?
Incremental improvements
Admittedly, not a lot has changed on the visual front with the Z Fold5, but I will point out that I like the sight of a gapless hinge when the phone is folded closed.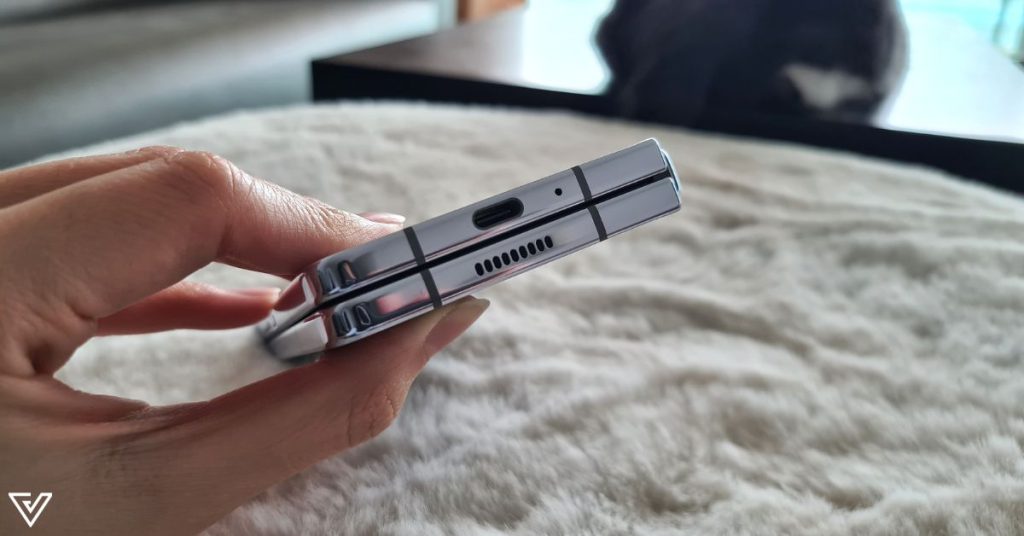 This should give some peace of mind to those who like to just shove their phones in their bag with keys and receipts all over. However, minute debris can still get in between the screens and cause damage if you're not careful enough.
The Z Fold5 is also said to be slightly lighter than its predecessor (253g versus 263g) but it's still hefty in the palm, not to mention in the pocket.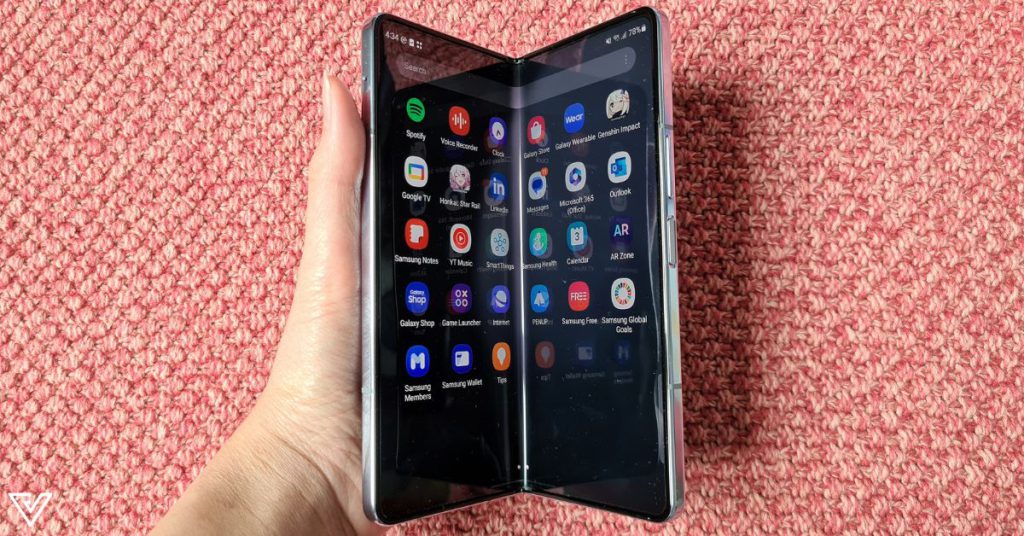 Although, with this heft does come sturdiness, and the Z Fold5 definitely feels durable enough to withstand clumsy drops on floors.
The cover display looks to be the same as the Z Fold4's, and the same goes for the main foldable screen.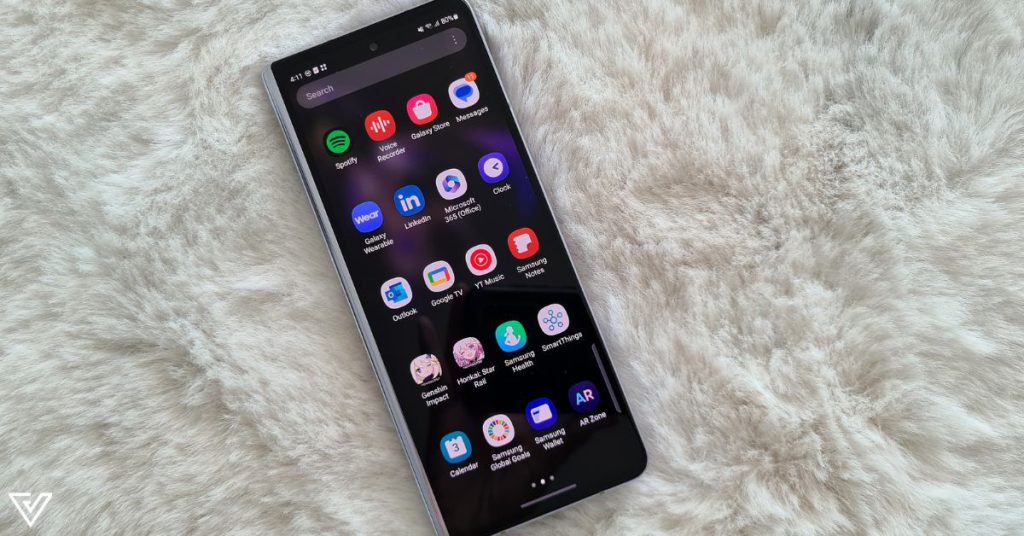 The main screen is a Foldable Dynamic AMOLED 2X HDR10+ screen, and the cover display is a Dynamic AMOLED 2X Corning Gorilla Glass Victus 2 screen. Both have a refresh rate of 120Hz.
The size of the main screen does feel a bit odd sometimes for watching YouTube or Netflix, because there will be a black bar across the top and bottom.
In a way, the Z Flip5's dimensions (when in landscape mode) suit entertainment a lot better, which is why the Z Fold5 is said to be the productivity-focused device. With a lot more screen real estate, you can really maximise the Flex Mode and split-screen capabilities.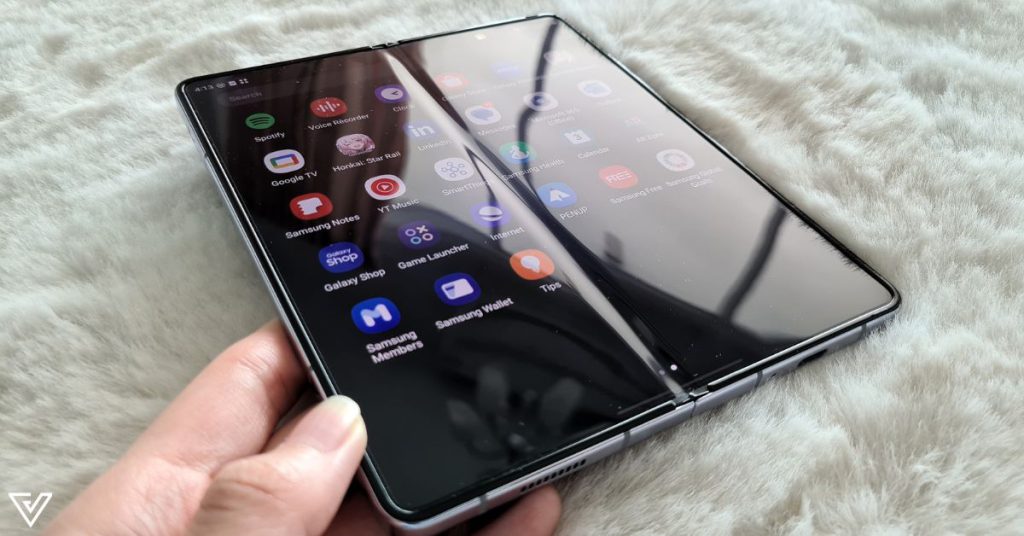 Having the S Pen (a separate purchase) will enable you to do a lot more as well, especially if you often need to take notes or are a creative who works a lot on their phone.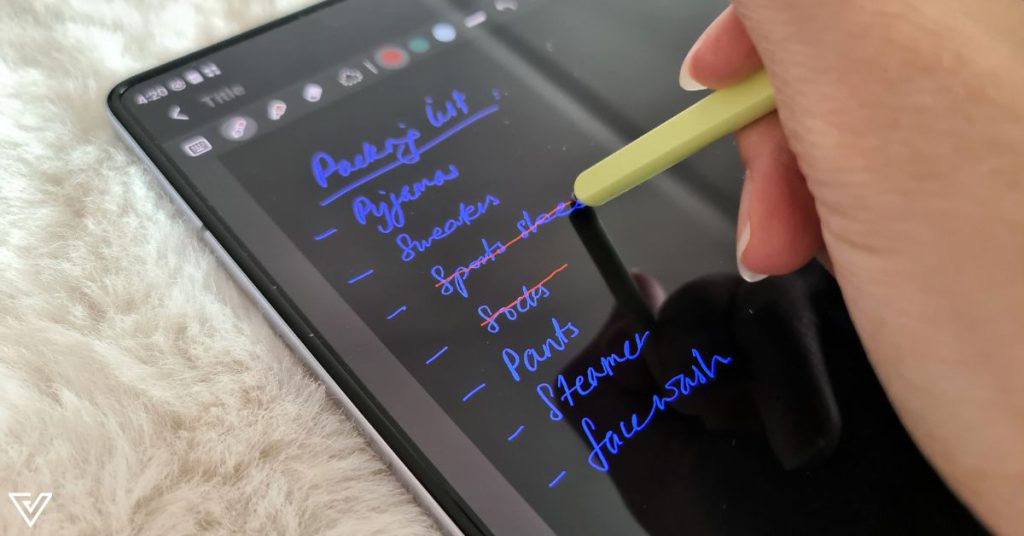 Though a little thin for my liking (I find it harder to grip compared to the tablet S Pens), it was smooth and effortless to use, with a low latency.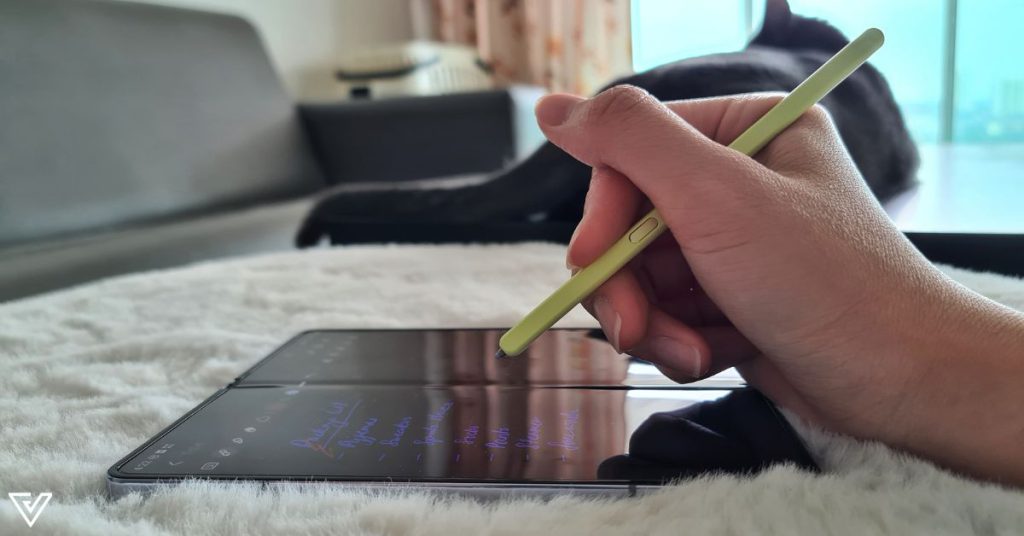 The Z Fold5's screens are supposedly brighter now as well, so this would be helpful if you're often working on the go and are outdoors a lot.
If fingerprint smudges bother you a lot, then getting a matte screen protector would be a good move.
Specs that haven't changed much
Beyond that, many specs haven't actually changed.
For example, the Z Fold5 has the same cameras as the Z Fold4, with a 50MP wide camera, 10MP telephoto, and 12MP ultrawide camera. The 4MP and 10MP selfie cameras remain the same too.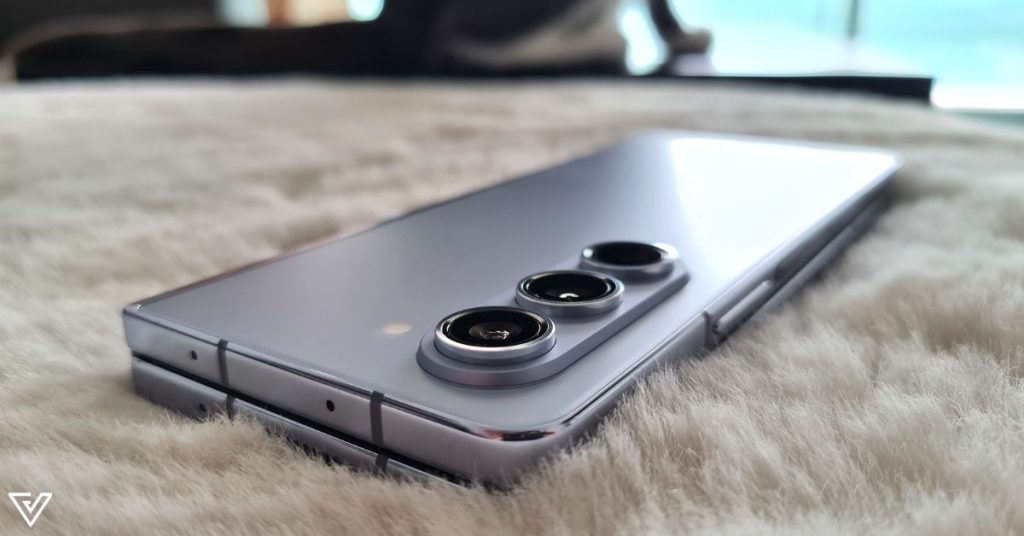 Perhaps there are small improvements to the image processing software, but if so, they're not starkly different.
Overall, I would say that the cameras hold their own against those of the latest flagships.
The stereo speakers maintain last year's specs too, which were already quite good in my opinion. Audio is loud and crisp, and enhanced my entertainment and gaming experience.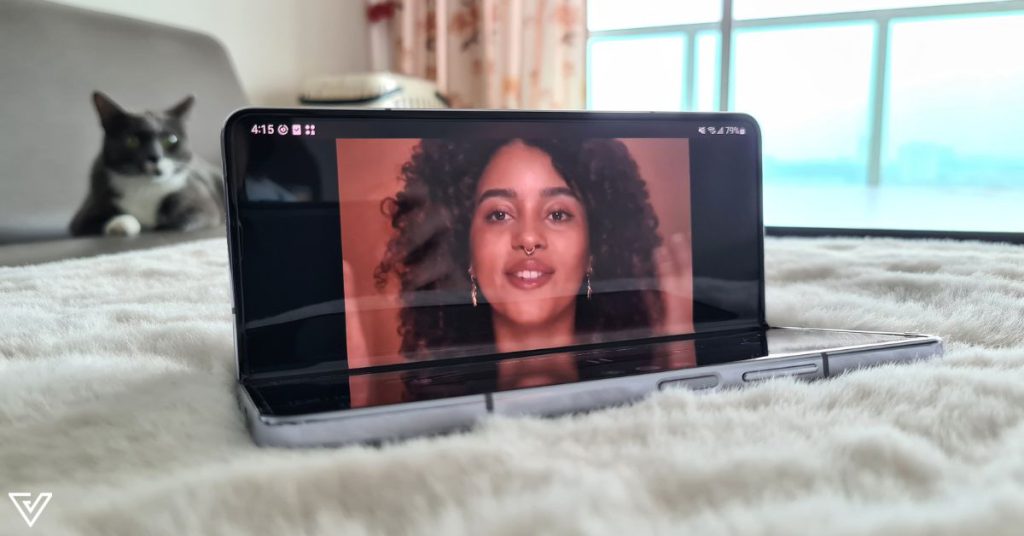 With my daily use, which consists of calls, messages, and entertainment for several hours per day, the 4,400mAh battery was sufficient, lasting me about two days before it required a full charge. Then again, I wasn't using it too much for doing work, because I still prefer to work on my laptop.
Even so, it would last through hours of my gaming sessions on performance settings with more juice to spare.
New chip and gaming performance
Speaking of gaming, the experience was smooth with no jitters, and I didn't feel that the phone would heat up too much.
These were probably thanks to the Z Fold5 has a Snapdragon 8 Gen 2 chipset which is supposed to deliver improved performance.
My go-to game for testing phones is usually either Genshin Impact or Honkai Star Rail, but I prefer the latter nowadays because it's easier to open up and play for longer.
I think what felt weird was that when gaming on the main screen, my fingers on one hand would always be touching the cover display, and it would irk me a little because I knew it would leave smudges all over.
The way that the Z Fold5 unfolds also makes it a bit awkward in general to hold for gaming, but this very feature was what made me fall in love with the first Z Fold model in the beginning.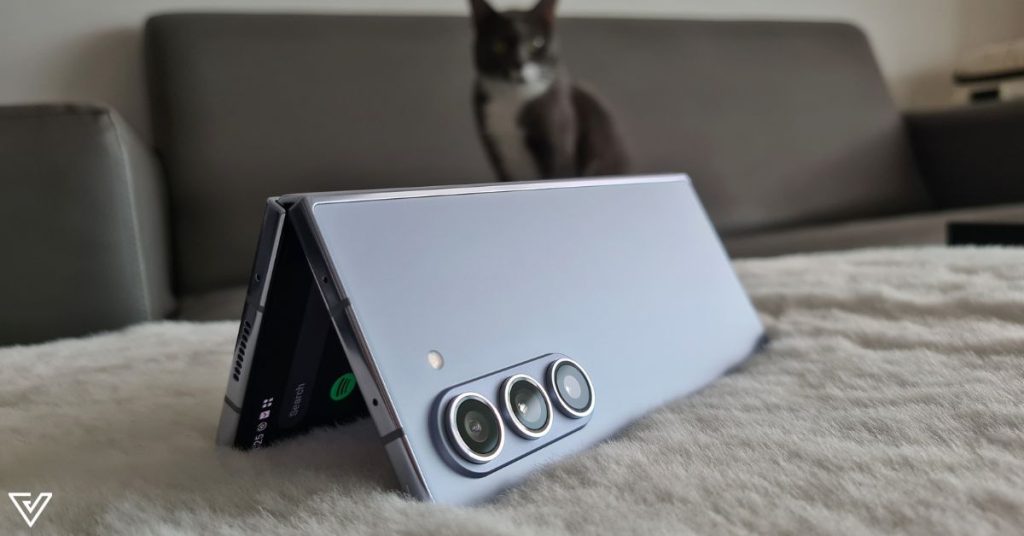 Verdict
I always used to prefer the Z Fold models over the Z Flips, but ever since trying the Z Flip5 with its new cover display screen, I feel like if I were to pick between the two for a foldable, I'd opt for the Z Flip.
The Z Fold5 is for those who want a mini-tablet experience and phone in one. If your goal is to look professionally busy when on your phone, then the Z Fold5 would be the ideal pick too.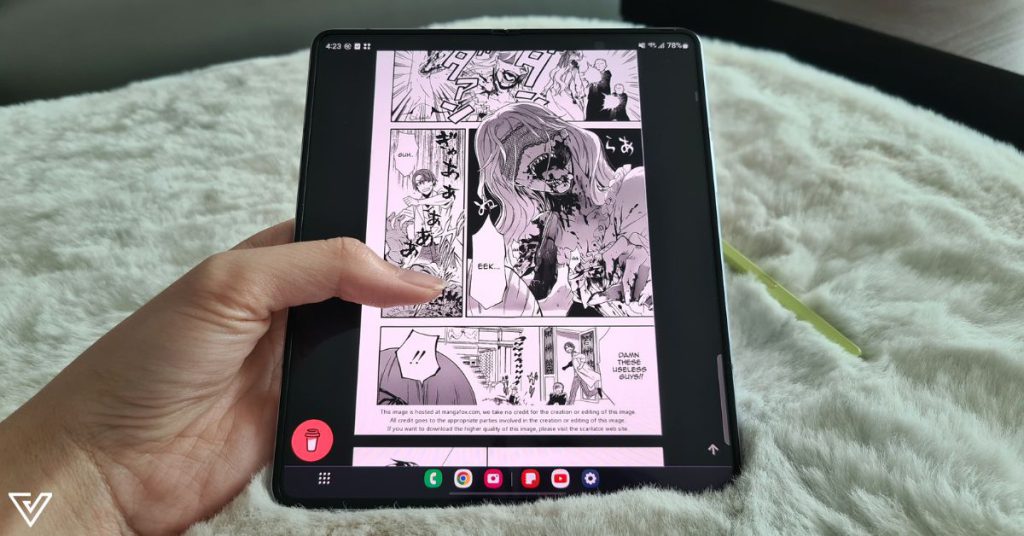 Considering the incremental changes from this year's Z Fold compared to last year's, if you already have the Z Fold4, you may as well stick with it, since you'll have OS updates until 2026 and security patches until 2027, which is many more years of good use.
The Samsung Galaxy Z Fold5 starts at RM6,499, and comes in Icy Blue, Phantom Black, Cream, Gray, and Blue colourways.
| Pros | Cons |
| --- | --- |
| New chipset for improved performance | Specs remain largely unchanged from predecessor |
| Long-lasting battery life for average use | |
| No more gap when phone is folded | |
VP Verdict is a series where we personally try and test out products, services, fads, and apps. Want to suggest something else for us to try? Leave a comment here or send the suggestion to our Facebook page.