The ranks of Singapore's wealthiest individuals have seen a significant shift, with Eduardo Saverin, co-founder of Meta Platforms (formerly Facebook), ascending to the coveted No. 1 position on Forbes' Singapore's Richest 2023 list.
Saverin, who has called Singapore his home for over a decade, boasts a staggering net worth of US$16 billion. This year, he secured the top spot, becoming the biggest gainer in dollar terms by adding US$6.4 billion to his wealth, primarily driven by the impressive performance of Meta's shares, which surged nearly 70 per cent since the last wealth assessment.
Saverin also co-owns B Capital Group, a prominent venture capital firm with assets totalling US$6.3 billion under management.
His meteoric rise to the No. 1 position unseated Li Xiting, chairman of Shenzhen Mindray Bio-Medical Electronics, who held the top spot for the previous two years. Li has slipped to No. 3 in the rankings due to the adverse impact of China's anti-corruption crackdown on healthcare stocks within the pharma sector.
In second place on the list are the property tycoons Robert and Philip Ng of the Far East Organization, with a combined wealth of US$14.8 billion, albeit slightly down from the previous year.
Goh Cheng Liang, who gets the bulk of his wealth from a majority stake in Japan's Nippon Paint Holdings, ranked fourth on the list with a US$12.3 billion net worth.
Kwek Leng Beng, another real estate magnate, secured the No. 5 spot, witnessing an 18 per cent increase in his fortune, which now stands at a remarkable US$11 billion.
The collective wealth of the top 50 richest is US$177 billion
This reshuffle at the summit of Singapore's richest individuals comes amid a challenging economic environment for the city-state. Singapore's economy registered a modest growth rate of 3.6 per cent in the previous year and is projected to achieve a modest 0.5 to 1.5 per cent rise in 2023, primarily attributed to sluggish exports and a decline in manufacturing output.
Despite these economic headwinds, the collective wealth of the 50 richest individuals in Singapore increased by eight per cent to reach a staggering US$177 billion.
More than half of the individuals on the Singapore Rich List 2023 witnessed an increase in their wealth this year, with six of them amassing more than US$1 billion each.
Notably, some of these significant gains are attributed to old-money families with deep ties to the banking sector. The Lee family, holding a stake in OCBC, and the Lien family of UOB, experienced substantial gains in percentage terms, thanks to new information regarding their holdings.
Singapore did not escape the clutches of a political scandal that involved one of the individuals on the list. In July, Singapore's anti-corruption bureau arrested and subsequently released on bail the country's transport minister, as well as hotel magnate Ong Beng Seng. Ong's company, Hotel Properties, released a statement asserting that no charges had been filed, and he would continue as the managing director.
List sees three newcomers and three dropouts
The Singapore Rich List 2023 also welcomed three newcomers, including two entrepreneurs originally from China.
Liang Xinjun, co-founder of Chinese conglomerate Fosun International, now operates his family office, XIN Family, from Singapore, securing the No. 22 position with a substantial net worth of US$2.15 billion.
The other newcomer, David Xueling Li, co-founder and chairman of Nasdaq-listed, Singapore-headquartered JOYY, a live streaming and social media platform, also made a significant debut on the list.
Meanwhile, Singaporean Lim Kaling, an early investor in gaming devices maker Razer, joined the company's founder Min-Liang Tan on the list.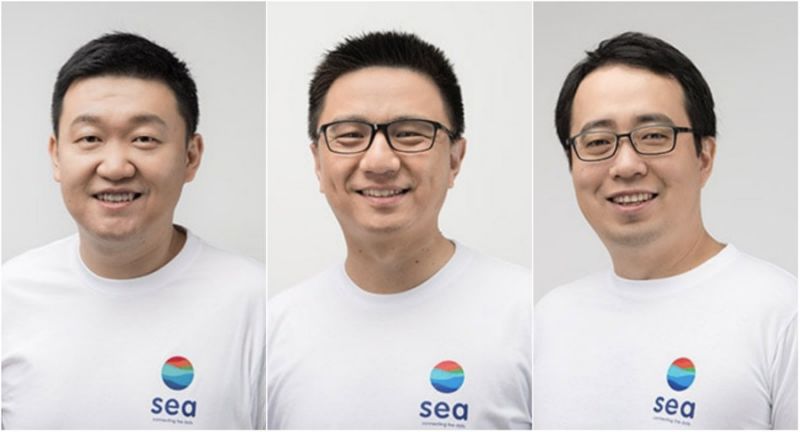 However, three individuals from last year's list dropped off, including David Chen, the former billionaire co-founder of e-commerce and gaming firm Sea, which witnessed a significant decline in its shares due to disappointing second-quarter results.
Despite the challenging economic landscape, Sea's other co-founders, Forrest Li and Gang Ye, managed to retain their positions on the list, even though their fortunes experienced the most substantial percentage decline among all the listees.
Featured Image Credit: Technopixel