Digital Ninja, a programme by Malaysia Digital Economy Corporation (MDEC), has launched its #GirlsInTech programme on September 7, 2023 in conjunction with International Girls in ICT (GICT).
Organised by the Ministry of Communications and Digital (KKD) through MDEC, the two-day programme was designed to inspire and empower girls and young women to pursue Science, Technology, Engineering, and Mathematics (STEM) courses.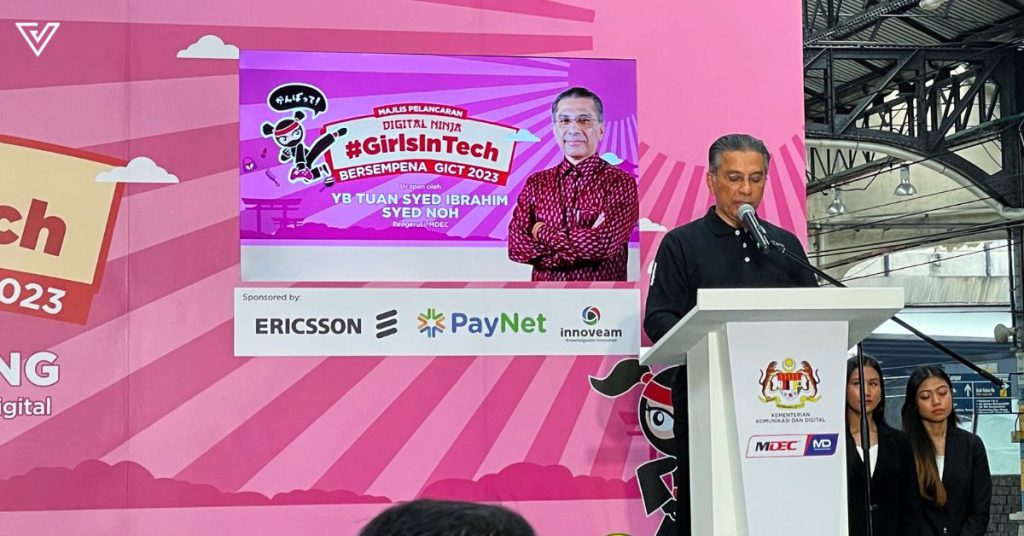 The launch was officiated by YB Teo Nie Ching, the Deputy Minister of Communications and Digital (KKD), at Kuala Lumpur KTM Station, followed by a train ride to Batu Gajah KTM Station in Perak on a specially hired KTM coach.
The objective was to bring the participating students to Universiti Teknologi PETRONAS (UTP) in Seri Iskandar, where they would participate in hands-on digital tech workshops conducted by lecturers and master's students.
During the commute, there was also a Fireside Chat session featuring YB Teo Nie Ching and women industry tech experts as panellists. The chat mainly served to inspire and motivate female students in attendance.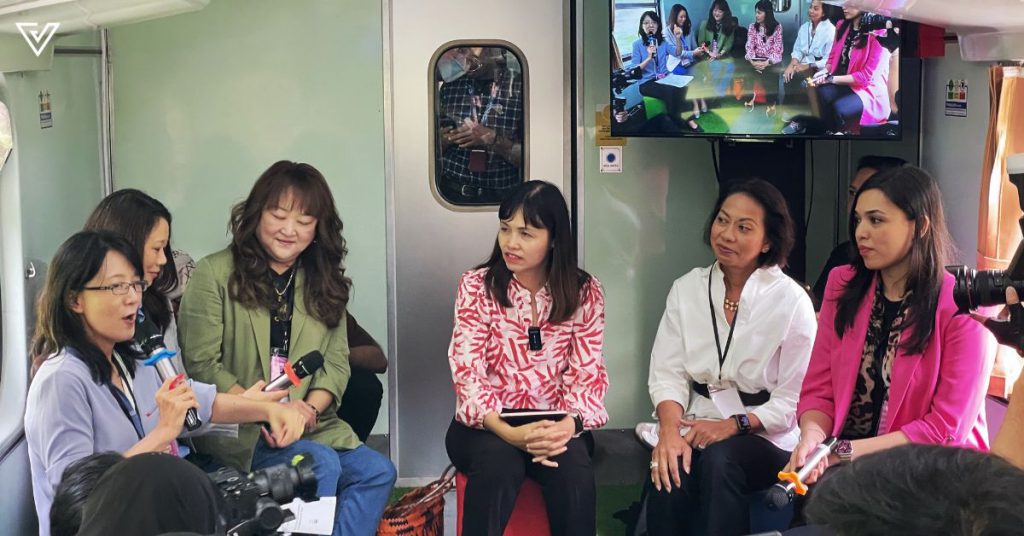 According to a September 7, 2023 press release, participants of the programme have previously excelled in a series of competitions, held in collaboration with the private sector and local universities.
Thus, they have been given the opportunity to participate in special digital skills training, leadership bootcamps, and are provided industry training on top of guidance on applying for scholarships and university placements.
Through the #GirlsInTech programme, the participants were further exposed to various technology and digital skills, soft skills, and entrepreneurship skills from industry experts. They also had the opportunity to network with iconic female figures in the ICT field.
Increasing the number of girls in STEM
MDEC's Digital Ninja is a leadership and digital skills enhancement programme aimed at Malaysian students aged 11 to 16 who possess exceptional digital talents and show potential to become future digital tech experts.
"The programme transforms young talents from being digital-savvy users into digital producers," MDEC shared with Vulcan Post. "Participants in the programme creatively explore innovative solutions within the digital realm to address social and environmental issues."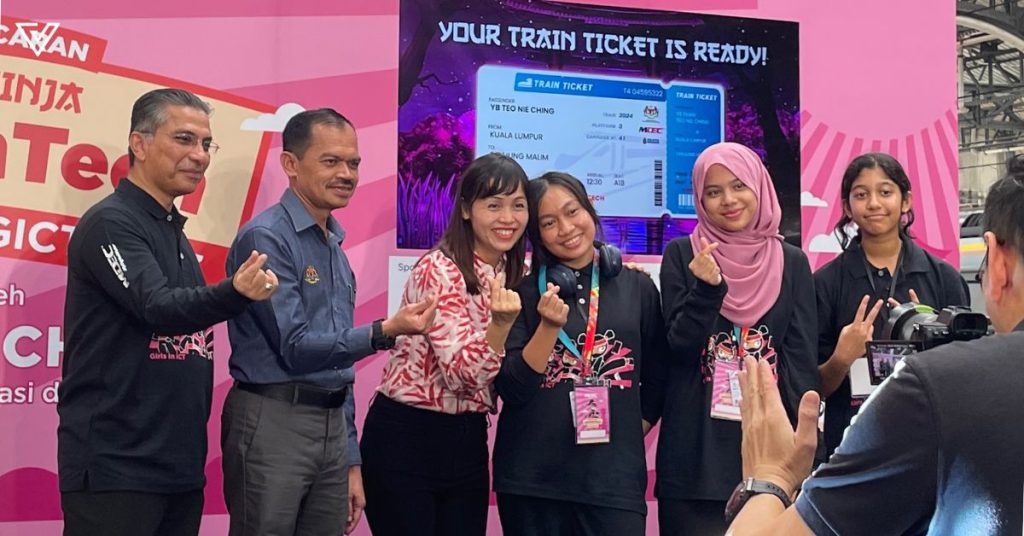 The participants, called Digital Ninjas, engage in specially tailored programmes that provide advanced training in digital making and upskilling, critical thinking, leadership, and even entrepreneurship skills. Their challenge is to develop innovative digital solutions to tackle the issues presented in the UN's Sustainable Development Goals.
According to MDEC, 607 students have participated in the Digital Ninja bootcamp to date.
However, only 200 of these students are girls.
"Therefore, through this special programme, #GirlsinTech, in conjunction with the International Girls in ICT, more and more young girls will begin to recognise the importance of STEM and the career opportunities available to them," MDEC said.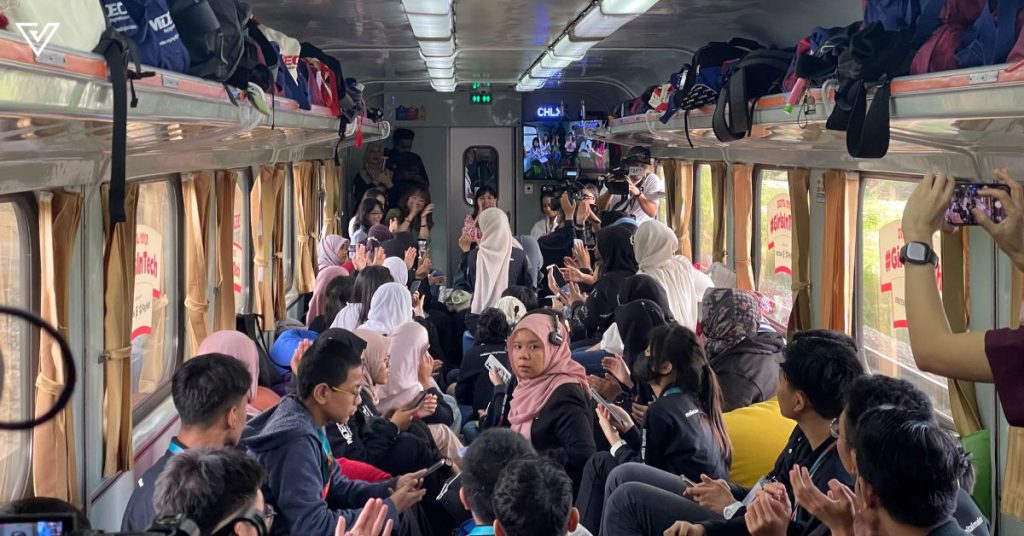 GICT is an awareness programme by the International Telecommunication Union, with a mission to "inspire and encourage girls to pursue a future in ICTs and to empower them by ensuring they have the necessary skills, confidence, and support to achieve their goals", its website stated.
The #GirlsinTech GICT campaign will conclude in December 2023. However, beyond that, MDEC shared that it will continue to advocate for and integrate special programmes for girls into other initiatives.
Through this campaign, MDEC said it hopes to achieve an additional 5% increase in the number of girls applying for Digital Ninja next year.
"At the national level, the goal is for 50% of female students to attain Rank 3 (Digital Intermediate) in the Digital Competency Score administered by the Ministry of Education," it added.
Learn more about Digital Ninja here.
Read other articles we've written about Malaysia Digital Economy Corporation (MDEC) here.
Featured Image Credit: Vulcan Post