Since 2005, the James Dyson Award (JDA) has been bringing together design engineering university students and graduates (who have completed their studies in the last four years) to share their inventions that solve a problem.
This year, the top young design engineers and inventors from Malaysia addressed issues that focused mainly on sustainability and health.
Across Southeast Asia, there have been 216 entries from 42 universities, which JDA reported to be a 57% increase from last year's figures. Of those 216 entries, 115 of them were from Malaysia.
Vulcan Post was once again invited to a virtual roundtable interview to meet this year's Malaysian national winner, SOAPY. It's an educational toy designed to teach children on the proper ways to wash their hands.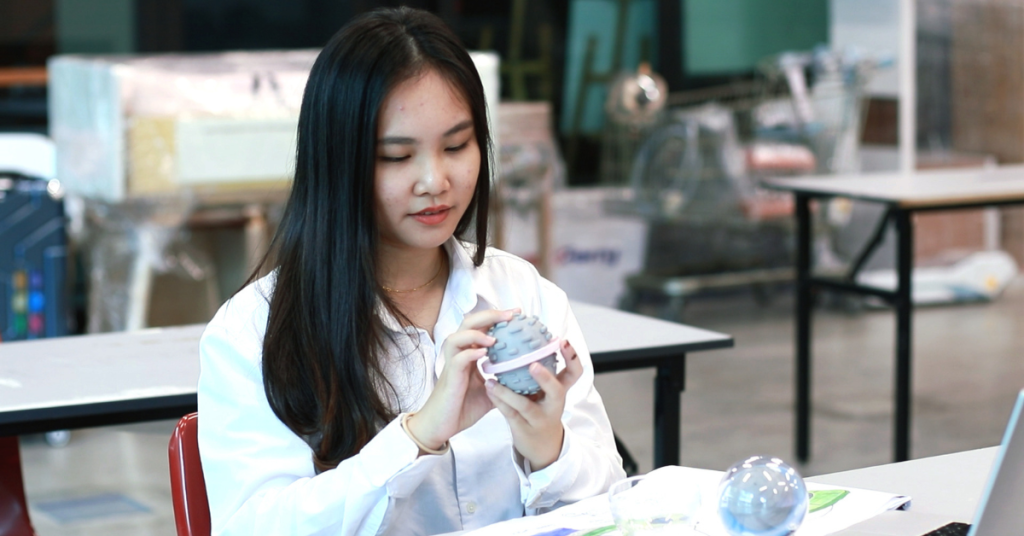 SOAPY was designed by Lim Zi Suen, a product design graduate from the University Sains Malaysia (USM).
Taking inspiration from COVID-19
Knowing how to wash your hands properly can be said to be a fundamental lesson that most of us are taught since we were young. And after the pandemic, people are more aware of the importance of washing their hands the right way.
After all, several diseases can be spread by contaminated hands especially for young children.
"Children are active by nature. As such, their hands tend to pick up germs while they are moving around and touching various surfaces. When they use the same dirty hands to touch their face, rub their eyes or place the fingers in their mouths, there is a risk of germs entering the body," Zi Suen stated.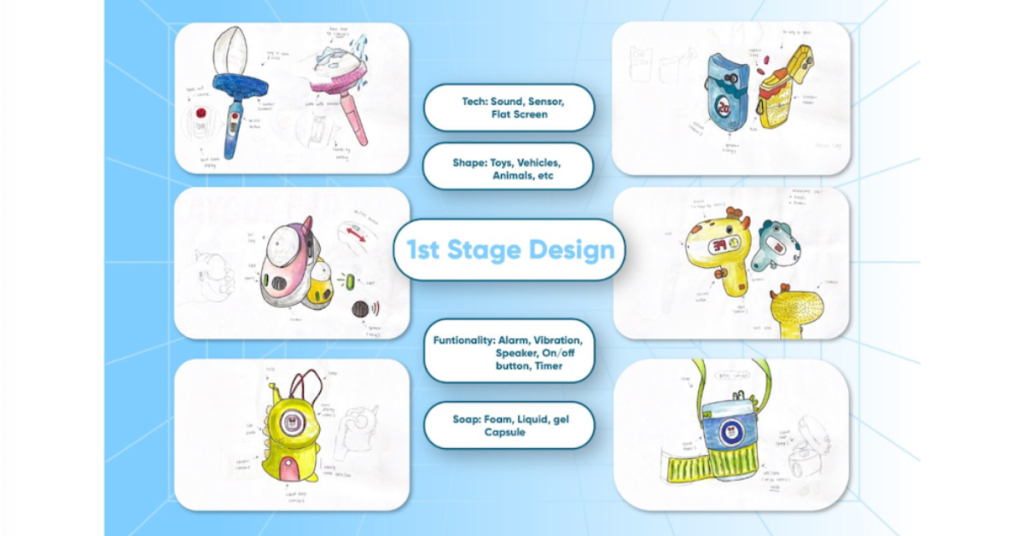 "During my previous job as a teacher in a daycare centre, I couldn't help but notice how swiftly children would wash their hands. Only three to five seconds."
Thus, she decided to come up with SOAPY to educate children on how to wash their hands in the proper way and steps.
The ergonomic design features toy-like elements as Zi Suen's idea was to create a product that's both functional and attractive to children. Shaped like a UFO, SOAPY has a 40-second timer to encourage children to wash their hands for the right amount of time.
According to the Centers for Disease Control and Prevention, it's suggested that everyone should scrub your hands for at least 20 seconds after lathering it with soap.
One method to wash your worries away
At the start of each hand washing session, an indicator on SOAPY will start blinking. This signals that its functions are turned on. There's also a built-in speaker to notify children on when to start and stop washing their hands.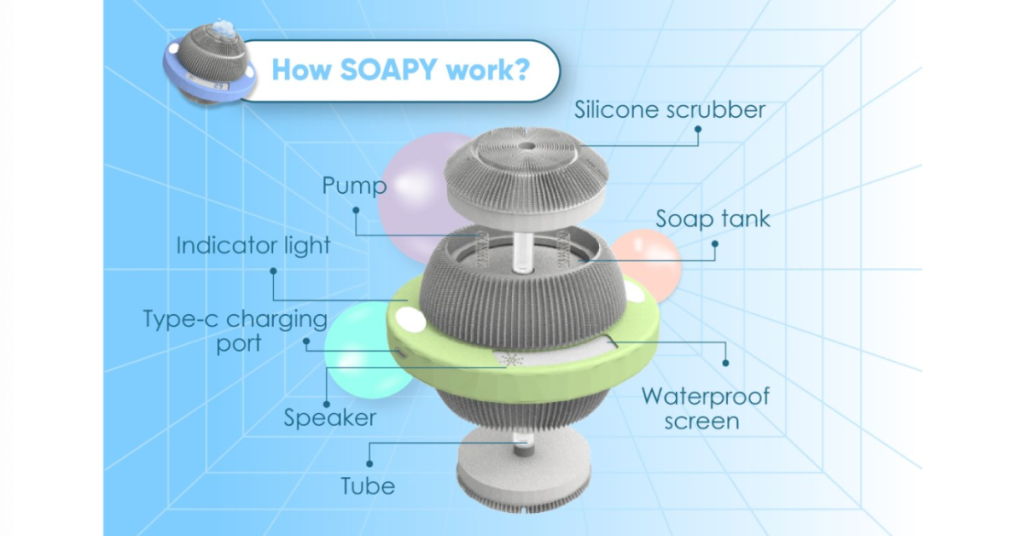 The surface area of SOAPY is known as the scrubber and is made of silicone rubber. In rotating motions, the scrubber and the built-in vibration motor assists children in scrubbing away the dirt on their hands.
Zi Suen also included a press system to easily dispense foam soap. This makes it an all-in-one device where you only need the addition of water for hand-cleansing purposes.
And yes, SOAPY is made with the intention of being a portable device.
To protect and prevent any accidental leakage of soap, the USM graduate also created a specific protective case for it. Which also doubles as a keychain so children can conveniently hang it on their backpack wherever they go.
"I worked closely with children in the daycare centre to create SOAPY. I started off by observing and surveying children about hand washing to find out about their likes and dislikes," Zi Suen stated.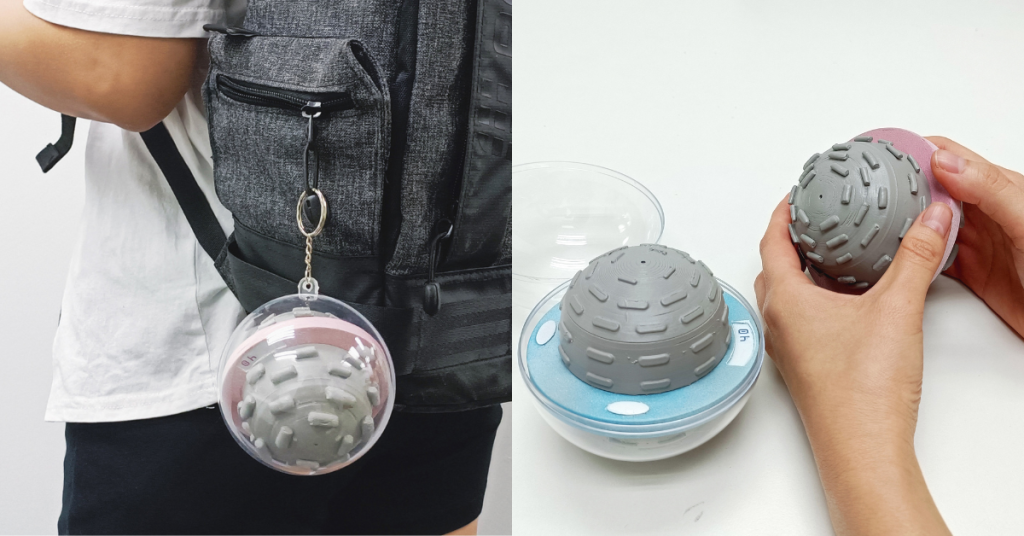 That said, the device has yet to be tested with children because they're still in the research stage.
"Maybe we will collaborate with educational institutions to promote good hand washing habits amongst children," she shared.
As of now, the target users for SOAPY are children between five to ten years old. Zi Suen also mentioned that she hopes to commercialise it at a selling point of about RM20 to RM30.
"It should be at a very cheap price as I want all children, whether living in kampung or the city, to use [SOAPY] to practise hand hygiene," she added.
What the runners-up had in store
Other than the national winning design, the two runners-up also had interesting inventions targeted at providing sustainable energy sources and to overcome obstacles in producing learning materials for the blind.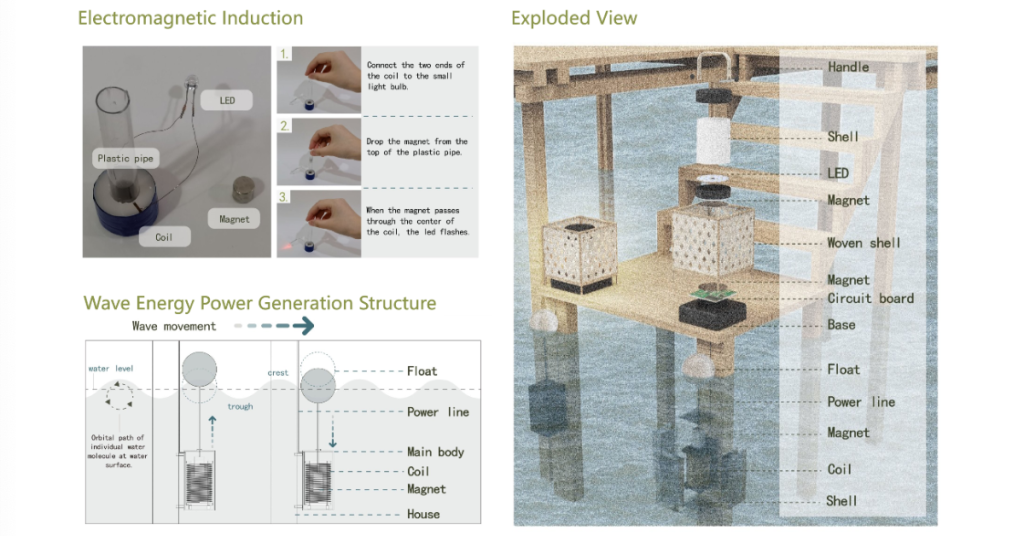 Design for Nomadic Seafaring Life is a lighting device that uses clean energy to generate electricity. Specifically, the lighting system is based on electromagnetic induction, using waves to generate electricity.
The goal of its inventor, Huangyutian Wang from Limkokwing University of Creative Technology, is to improve the quality of life and income of sea nomads.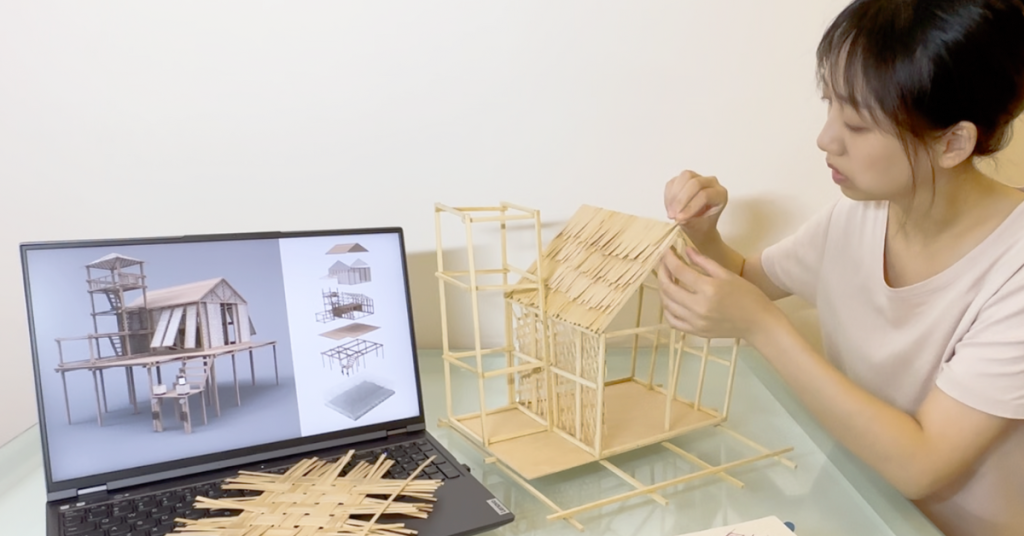 Another part of the project focuses on redesigning the houses of sea nomads by combining the local traditional weaving craft. It is currently still in the research and development phase.
On the other hand, the BraillePad was created by Yong Pong Ng, Alantino Raven Daniel, Zi Qing Tan, and Shannen Kay Chan from Taylor's University Malaysia.
Described as "a self-learning enabling iPad", their invention utilises 3D printing technologies to enhance braille book production. It was developed by working in close collaboration with the Malaysian Association for the Blind (MAB).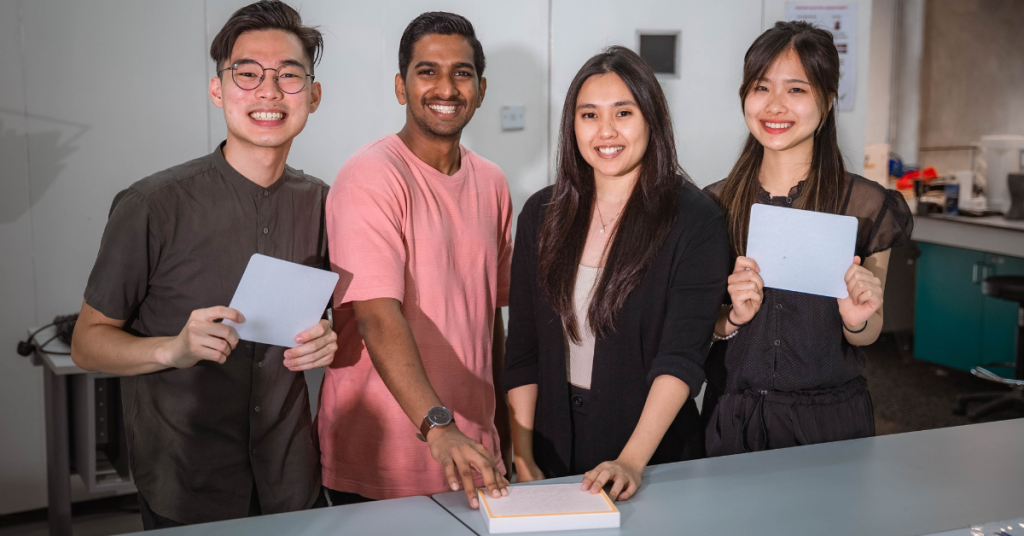 Recently, the group behind BraillePad has pitched its invention to the Ministry of Education and are looking at a study period of six months to enter schools in Malaysia. Their one-year plan is to hopefully get it mass marketed.
As of now though, they've launched a startup with a store in KL where they can mass produce the braille sheets for the BraillePad. Supplying it to the masses across the country would be done in collaboration with MAB.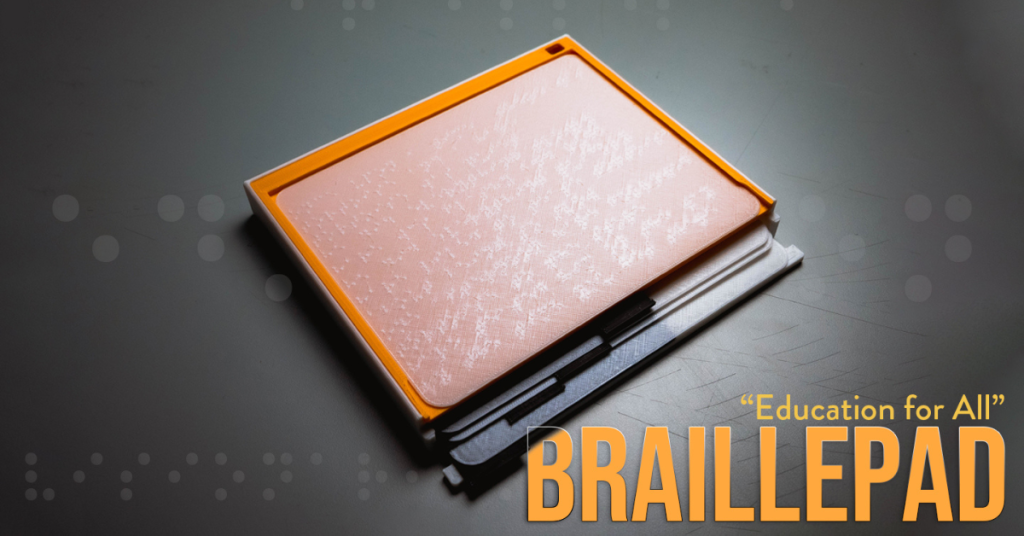 -//-
Winning the national leg of the JDA will inject RM26,500 into SOAPY.
SOAPY will now be progressing to the international stage of the JDA, where the shortlist of the top 20 will be announced on October 18, and the international winners will be named on November 15.
Image Credit: James Dyson Foundation