[This is a sponsored article with City University of Hong Kong.]
Asia has become an innovation hub, with China leading in high-valued startups like ByteDance and DJI.
Venture capitalists and startup incubators play vital roles in nurturing innovative startups, from fintech and biotech, to AI-driven ones.
One such incubator is HK Tech 300, launched by City University of Hong Kong in 2021 to commercialise deeptech discoveries by its students, alumni, researchers, and other aspiring entrepreneurs in Hong Kong.
The programme aims to provide the youth with growth opportunities and translate their research results and intellectual property (IP) into practical applications.
So far, HK Tech 300 has nurtured over 600 startup teams and provided up to HK$1 million (about RM593,402 at the time of writing) in angel funds to over 120 startups.
To highlight some student entrepreneurs that have benefited from HK Tech 300, we spoke to i2Cool Limited (i2Cool) and Super Bamboo Limited (Super Bamboo) in the climate tech focus area.
Paint that makes buildings cooler
Extreme weather conditions such as heat waves, forest fires, and floods have triggered emergency response warnings globally.
"In Hong Kong, nearly 90% of total electricity is consumed by buildings, with air conditioning making up more than 30% of this consumption," said Dr Martin Zhu, a PhD graduate from City University of Hong Kong, and co-founder of i2Cool.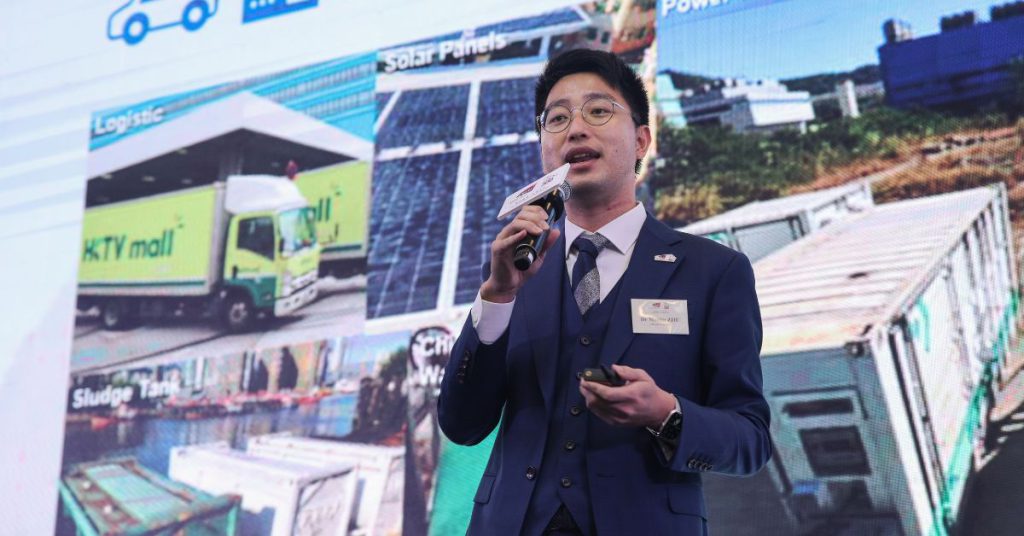 i2Cool offers sustainable cooling solutions for buildings.
Their product, iPaint, is a radiative cooling paint designed to enhance thermal comfort in hot and humid climates by efficiently reducing the need for air conditioning.
"Our tests have shown that [outdoor] surfaces coated with iPaint and their corresponding indoor temperatures can be reduced by up to 40°C and 10°C respectively," he told Vulcan Post.
i2Cool's tech was discovered during Dr Martin's research at City University of Hong Kong's School of Energy and Environment.
Under the guidance of his professors, the young entrepreneur joined HK Tech 300 to commercialise his technology, and incorporate the university's IP into the startup.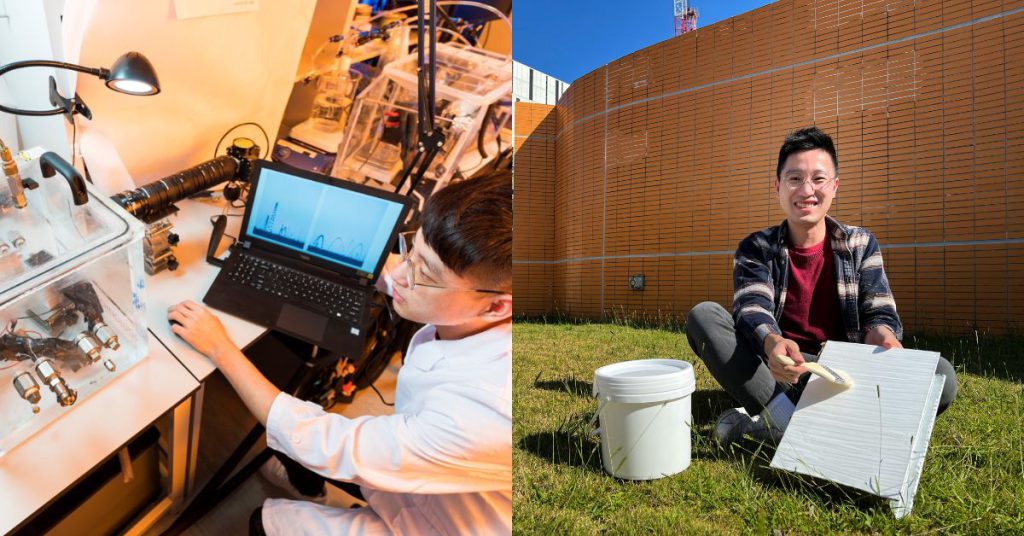 Receiving HK$1 million in funding from the incubator in 2021, Dr Martin shared that the financial support was crucial in i2Cool's early-stage development.
Although their team had strong technical backgrounds, he admitted they lacked business operations and marketing knowledge.
HK Tech 300's entrepreneurship training in finance, tax law, and other fields, broadened their business acumen to manage the startup more effectively. Besides, the programme offers mentorship and networking opportunities through the university's connections in the industry.
To date, i2Cool has partnered with over 30 real estate developers, government, and public entities for application projects in Hong Kong. The team has also expanded their reach to SEA, the Middle East, Europe, and the US.
This year, i2Cool plans to tackle the B2C market, with the hopes of launching products like umbrellas, tents, and textiles incorporating radiative cooling technology.
Earth-friendly construction material
The extensive use of cement, aluminium, concrete, and PVC in construction has led to a rise in negative environmental impact.
Meanwhile, sustainable materials like clay, cork, and wood offer eco-friendly alternatives for building purposes.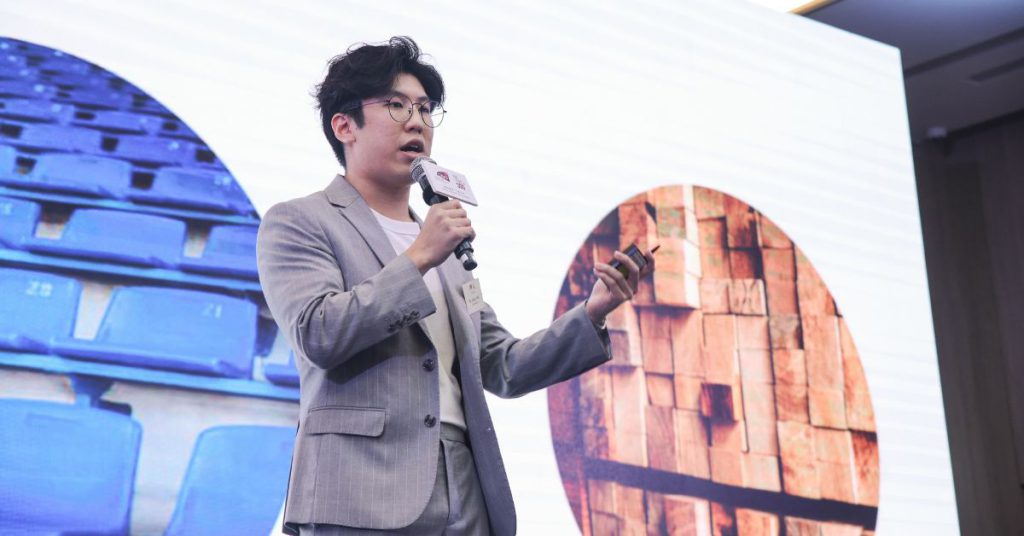 "While we're hopeful that these materials can work together to help save our world, there are still major concerns including severe deforestation problems in the wood industry," said Andy Ong, a mechanical engineering alumnus from City University of Hong Kong, and CEO of Super Bamboo.
To address these issues, Andy found that environmental experts are recommending bamboo as a promising sustainable building material.
It's a fast-growing plant, shooting up to a metre per day. This makes bamboo a renewable resource that can be harvested without causing deforestation.
Andy added that bamboo can actively absorb and store carbon better than most other materials. Bamboo also boasts an appealing design aesthetic.
As such, his research led him to develop his now-patented technology, Super Bamboo. It's an engineered bamboo that's reportedly 300% stronger than its natural counterpart, and stronger than industrial steel and titanium alloys.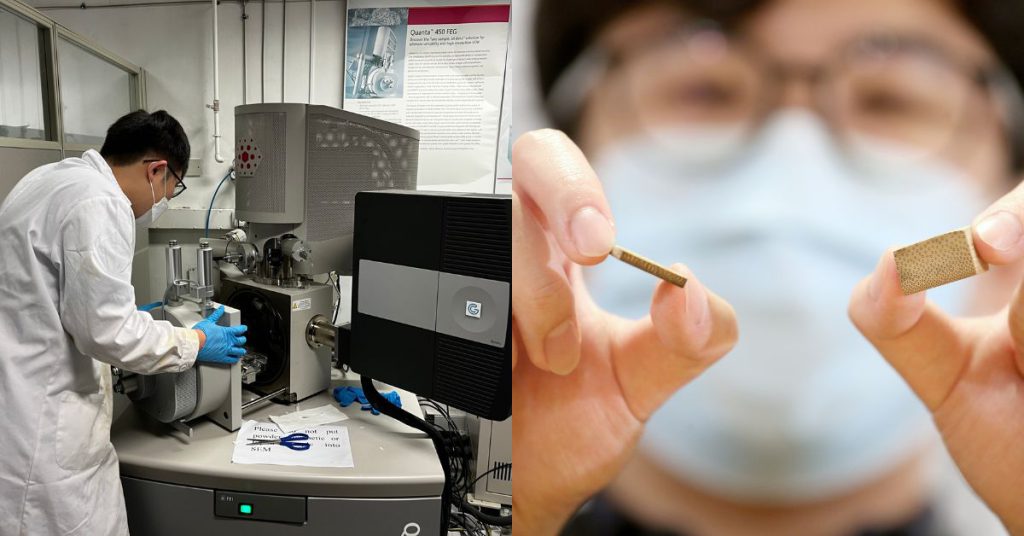 Super Bamboo's potential applications include using the material in furnishings, construction, automobiles, and even the space industry in the future.
The Indonesian entrepreneur received angel funding from HK Tech 300, which was used to purchase the machinery needed for Super Bamboo's initial prototyping.
The capital was also used to hire experienced researchers to help in their R&D.
Andy stated that HK Tech 300 served as a launchpad for Super Bamboo's acceptance by other large incubators in Hong Kong. These programmes provided his team with mentorship from seasoned industrialists in the region, supporting their startup journey.
Currently, Super Bamboo has yet to reach commercialisation. The team is working on enhancing the material to meet the strict safety requirements of the building industry, including water and fire resistance.
To do so, Super Bamboo has collaborated with Bamboo International Group, a bamboo company that has worked on major projects in Hong Kong and internationally.
"We hope to launch a pilot project by the end of this year," Andy envisioned.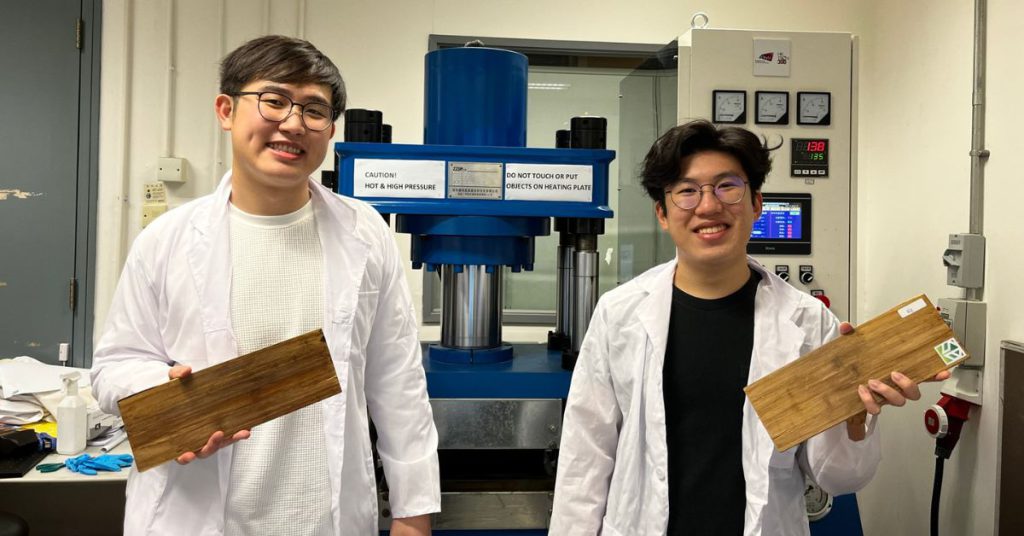 Discovering hidden gems in SEA
Certainly, the stories and scientific breakthroughs of Dr Martin and Andy are inspiring ones.
They showcase how if given the opportunities and resources from institutions that believe in the next generation, they too, can make waves in solving difficult problems in various industries.
To foster more such innovators, City University of Hong Kong expanded its accelerator to SEA, under the HK Tech 300 Southeast Asia Start-up Competition (HK Tech 300 SEA Competition).
The competition partners Malaysian and SEA-based universities and incubators to identify startups with the potential of expanding to Hong Kong, Mainland China, and beyond.
The top 10 winners of the competition will each receive an angel fund investment of up to HK$1 million, providing a significant boost for their entrepreneurial journeys.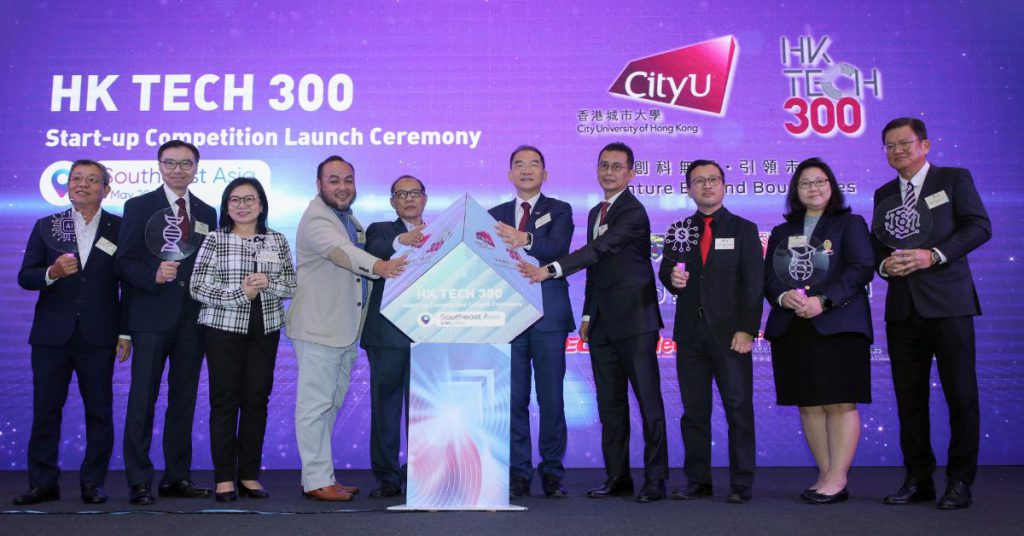 These winners will also be guided by mentors who are seasoned entrepreneurs, and will have access to City University of Hong Kong's patented technologies for their R&D.
The HK Tech 300 SEA Competition is currently open for startups to join based on a nomination process through their SEA partners:
Universiti Malaya (UM)
Universiti Putra Malaysia (UPM)
Universiti Brunei Darussalam (UBD)
Chulalongkorn University from Thailand
Malaysia Digital Economy Corporation (MDEC)
Selangor Information Technology and Digital Economy Corporation (Sidec)
Sunwah Innovations from Vietnam
Startups that are keen to participate must be under five years old, and operate in the areas of biotech and healthtech, deeptech, ICT and AI, along with fintech.
Learn more about HK Tech 300 SEA Competition here.
Read about other Malaysian startups we've covered here.
Featured Image Credit: Dr Martin Zhu, co-founder and CEO of i2Cool Limited / Andy Ong, co-founder and CEO of Super Bamboo Limited