Within 12 months of its launch, Trust Bank has captured a 12 per cent market penetration in Singapore, positioning itself as the world's fastest-growing digital bank by market share with over 600,000 customers.
The bank first launched with three financial products — a credit card, savings account, and family personal accident insurance. Within a year, it has doubled its range of products to include a market-first fully supplementary credit card, an instant loan offering, and a financial management tool, Budget Buddies.
But what has propelled the bank to remarkable success in such a short span of time?
The partnership behind Trust Bank
Underpinning Trust Bank's growth is the partnership behind the bank, which brings together one of the city-state's leading consumer ecosystems, FairPrice Group, and Singapore's longest-standing bank, Standard Chartered.
The digital bank is 60 per cent owned by Standard Chartered Bank, with the remaining 40 per cent owned by NTUC Enterprise and FairPrice Group.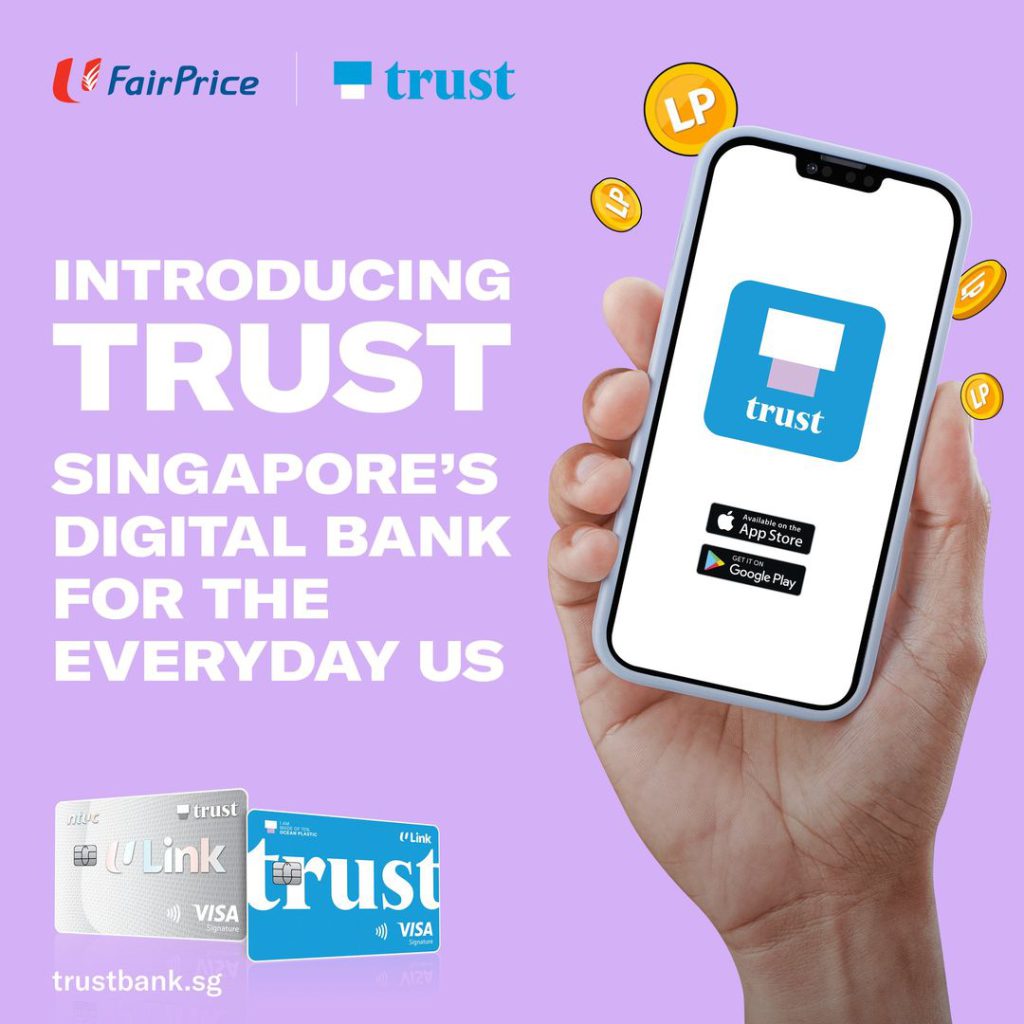 The involvement of FairPrice Group in Trust Bank's journey was of integral importance to its growth in the past year.
By being embedded in FairPrice Group's ecosystem and loyalty program, Link Rewards, which serves more than a million customers every day through 570 touchpoints, the bank was able to achieve incredible rates of engagement.
In fact, Dwaipayan Sadhu, the CEO of Trust Bank, shared that its customer acquisition costs are sustainable and are around seven times lesser as compared to the usual acquisition rate in the market.
Moreover, given the fact that a Trust Bank account is the only way to accelerate savings and reward points within the FairPrice ecosystem, more Singaporeans are incentivised to sign up for the digital bank.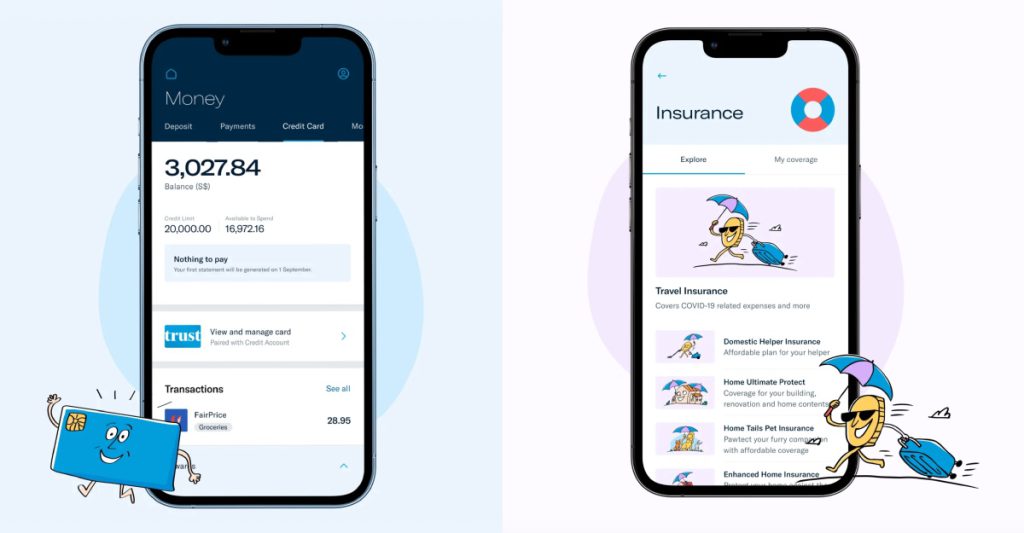 Meanwhile, by being backed by Standard Chartered, the digital bank was able to establish credibility easily within the Singaporean market.
Standard Chartered was one of the first international banks to secure a qualifying full bank license in the city-state back in 1999. Prior to Trust Bank, Standard Chartered was behind the launch of Hong Kong-based digital bank, Mox, in 2020.
Trust Bank has created one of the fastest onboarding processes
Beyond the partnership, Dwaipayan shared that the digital bank's journey over the past year has been "led by a number of market-leading innovations".
These innovations are focused on improving the user-friendliness of the digital banking platform, with the aim of making it more inclusive to attract a wider range of users across different demographics.
For instance, by leveraging automation, the bank has created one of the fastest onboarding processes globally. In fact, about 90 per cent of its users manage to open an account with the bank within just three minutes, delivering them a fuss-free experience when signing up for an account.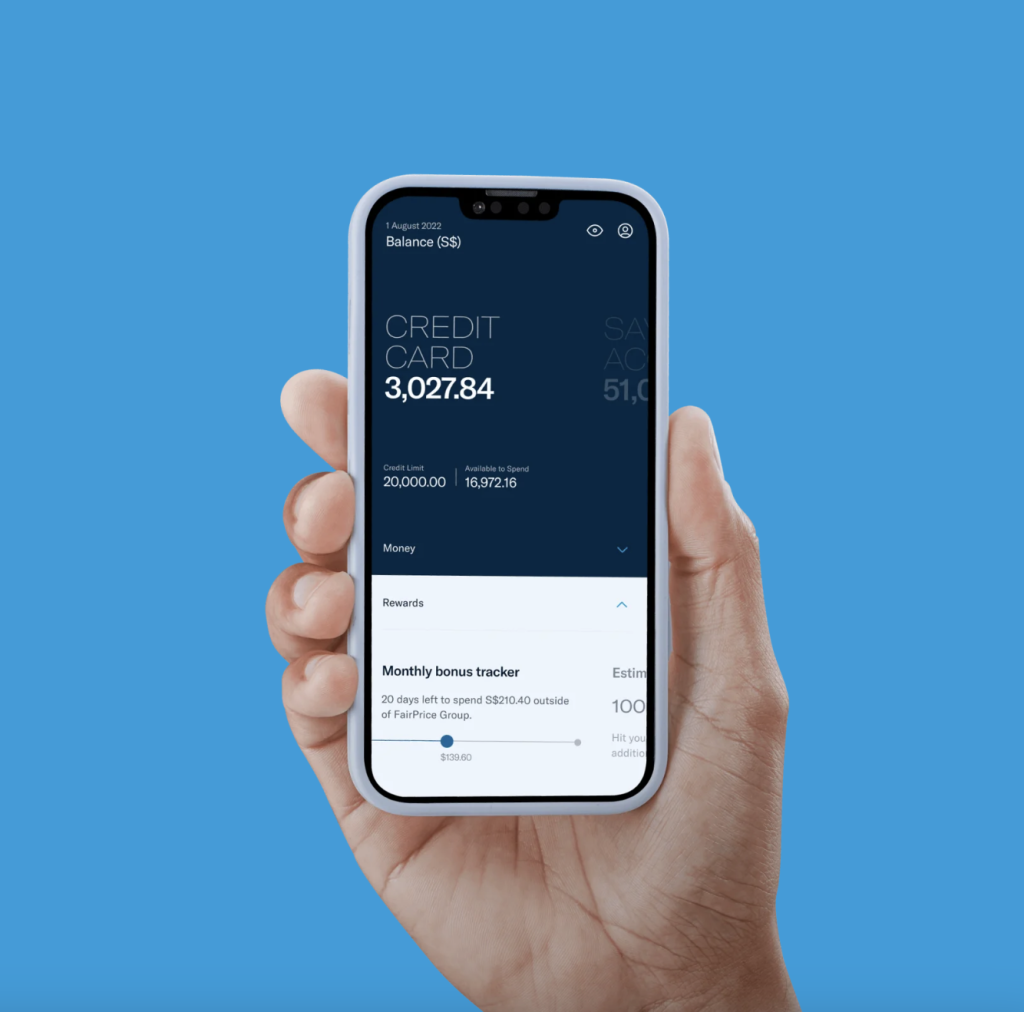 To further ramp up its efforts in ensuring a seamless transition to digital banking for all customers, Trust Bank has taken a significant step by establishing the Trust Experience Centre, a physical touchpoint located at VivoCity, last October.
The centre was established for our customers to get assistance in understanding Trust's products and how to use them. The centre is staffed by our dedicated Digital Ambassadors who have been trained to guide customers through the Trust App and become more digitally-savvy.

– Dwaipayan Sadhu, CEO, Trust Bank
Customers who are accustomed to cash withdrawals can do so at a Trust ATM located at the Trust Experience Centre and at Standard Chartered ATMs islandwide.
Today, Trust Bank's customer base consists of a wide range of ages, disproving the fallacy that digital banking is only reserved for the young.
We have a large number of young customers, but we also have many older customers. In fact, more than 10 per cent of our customers are aged 65 and above.

– Dwaipayan Sadhu, CEO, Trust Bank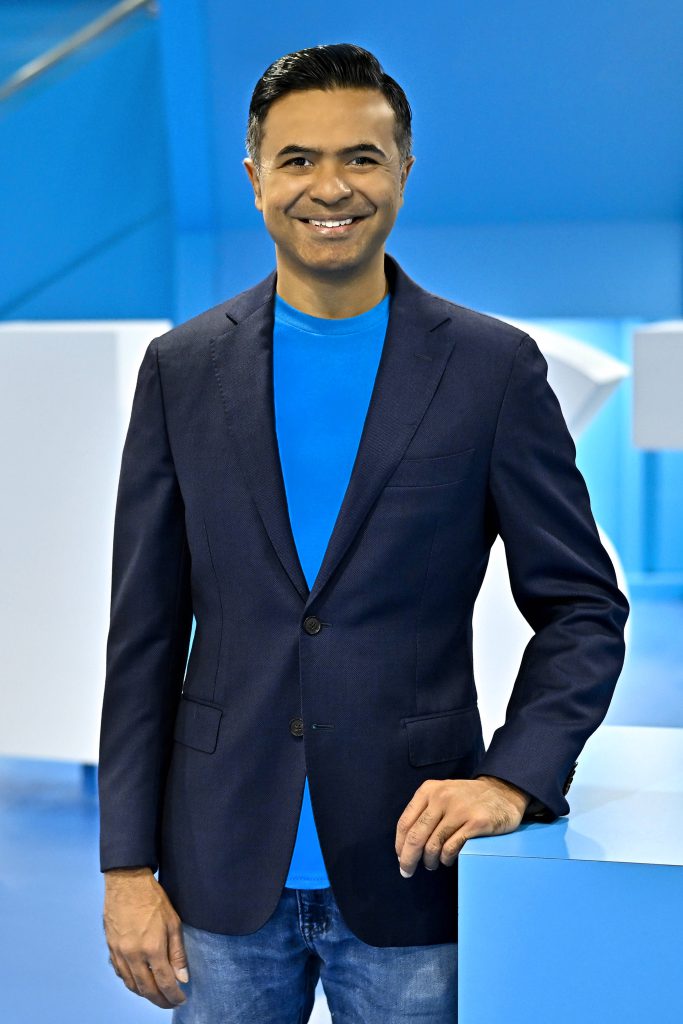 Aside from providing inclusivity and an easy-to-use platform, Dwaipayan also attributes the bank's rapid customer growth to its ground-breaking customer referral programme.
Recognising that Singaporeans prefer real-time, everyday rewards over larger, high-value items, the bank provides digital rewards such as FairPrice e-vouchers for each successful referral, which customers can instantly use for their grocery spending.
"As a result, 70 per cent of our customer base comes from referrals by friends and family," the CEO shared.
The bank aims to achieve profitability by 2025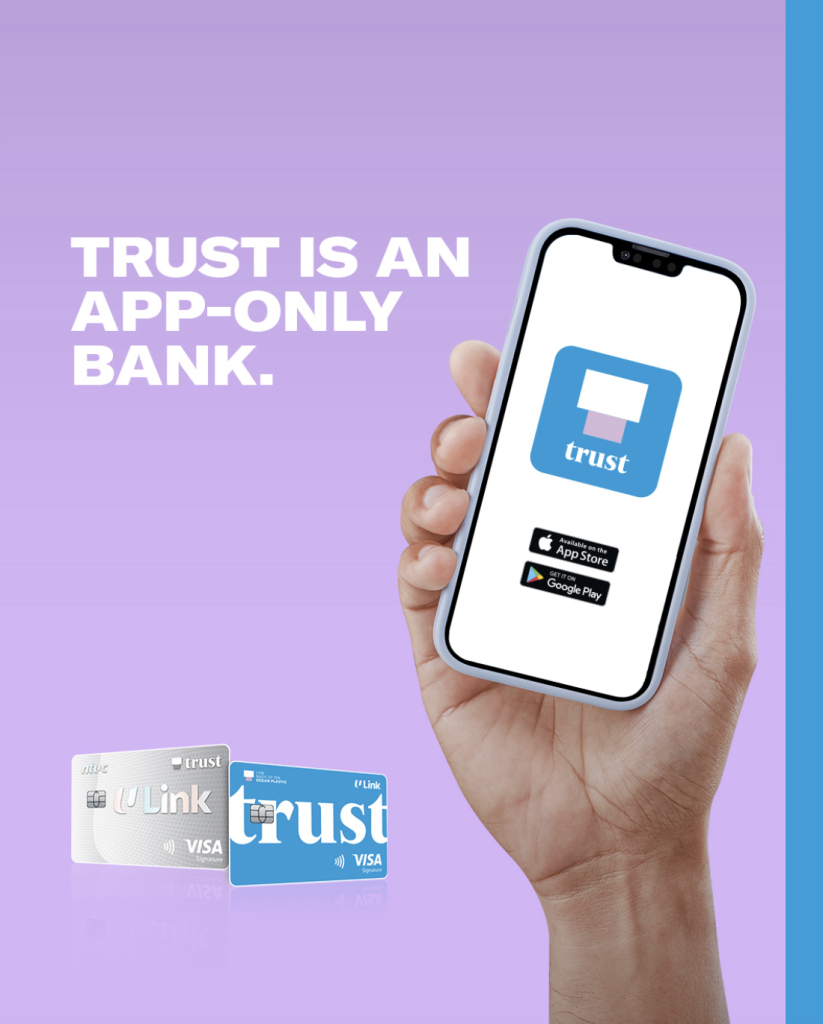 Looking forward, Dwaipayan views that there still are many opportunities in the Singapore retail market for the bank's expansion.
While the digital bank has achieved substantial success thus far, Dwaipayan acknowledges that it must continue to innovate new products and services in order to stay competitive in a mature banking landscape like Singapore.
However, it is essential for these new products and services to be built around the needs of Singaporeans, which is why the bank places a strong emphasis on customer feedback.
Customer feedback drives the development of our products and features and every single customer feedback is made transparent to all employees via our internal communications channel. This then feeds into our product development cycle and allows us to tap on every team's diverse expertise, collectively ideating solutions to contribute to a customer's user experience.

– Dwaipayan Sadhu, CEO, Trust Bank
Through this feedback loop, the bank is not only able to create new products, but also improve existing features that meet the needs of customers.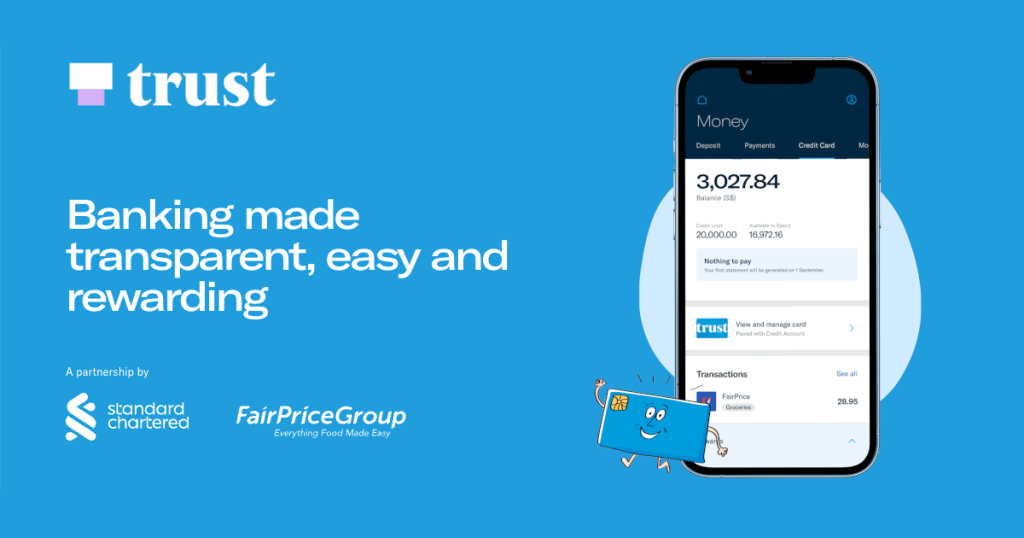 The CEO further shared that the bank has several new products on its roadmap, which will be rolled out in the next couple of months. As with all of its products, the upcoming products will be focused on bringing its customers an "experience that is easy, transparent, and rewarding".
He added that the bank aspires to become Singapore's fourth-largest retail bank by 2024 and achieve profitability by 2025.
This is just the beginning for us, and we will continue to improve so that our customers benefit from being with Trust and continue to enjoy an innovative and delightful experience.

– Dwaipayan Sadhu, CEO, Trust Bank
Featured Image Credit: Trust Bank