A new café has popped up in Melaka's Jonker area by the name of The Butter. Although The Butter is a new business, it's actually founded by the owners of two other businesses in Melaka—TéGather and CroissXCoffee.
Established in 2020, right before the pandemic, TéGather is a flower tea brand with a location in Kota Laksamana. On the other hand, CroissXCoffee is a croissant pastry shop in Melaka Raya opened just last year.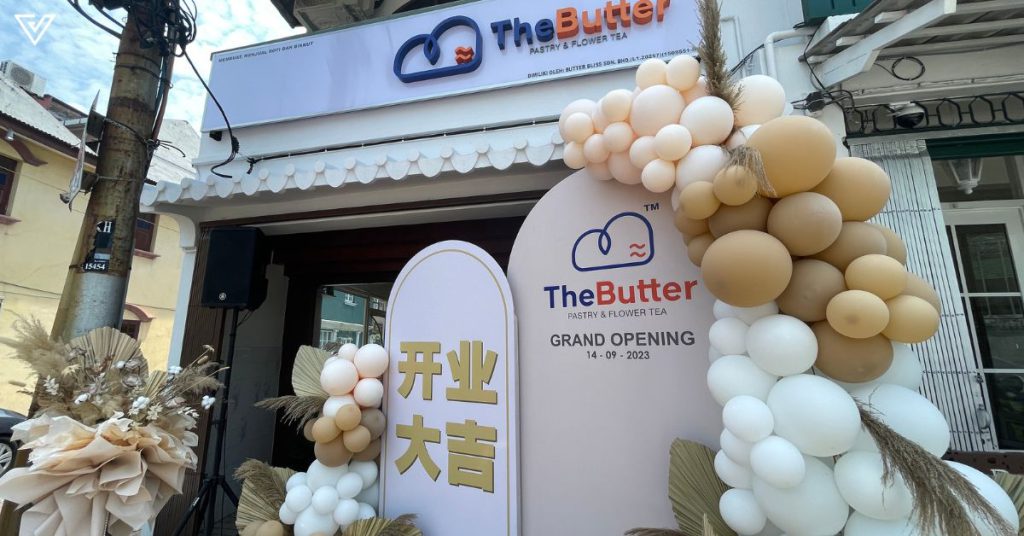 The founder of TéGather is 29-year-old Sally, who has a background in the chemist field, while Janvier is the woman behind CroissXCoffee.
Janvier, at 35, has amassed years of experience in the baking field, having worked in the personalised cake business prior to CroissXCoffee.
Combining the two fields, these two women came together to open The Butter, which had its grand launch on September 14.
Experts of their own fields
While they may be business partners now, they actually started out as patrons of each other's businesses.
One thing led to another naturally, and the two women began talking about the idea of pastries paired with flower tea, believing this combination may be the spark the market needs.
Croissants have become bakery and café staples nowadays, and are oftentimes enjoyed with coffee, a pairing even reflected in CroissXCoffee's name and branding.
"We found out that the combination of pastry and flower tea is very new in this market, and we started to notice that the customers nowadays not only enjoy food but also need spaces for their inner peace," the duo shared with Vulcan Post.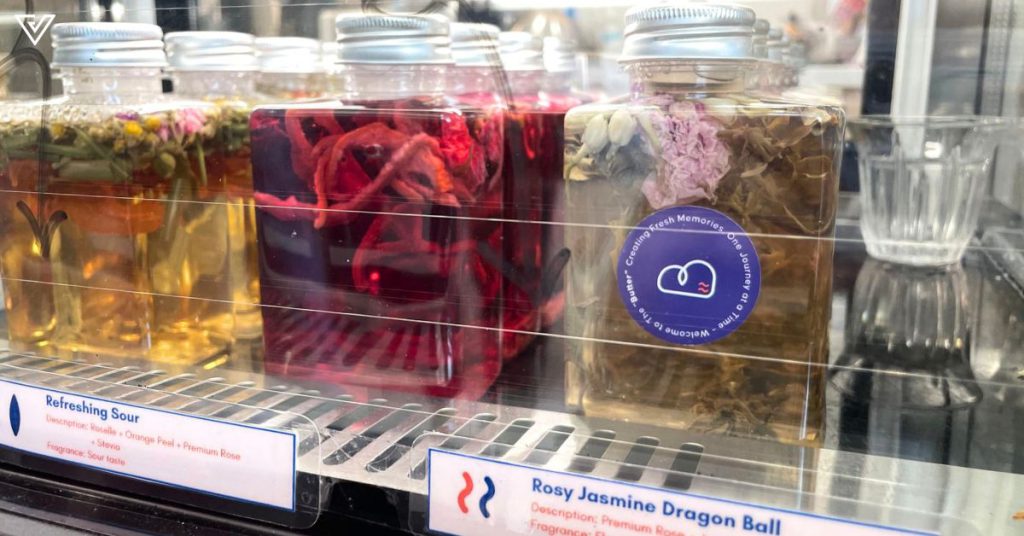 Thus, Sally and Janvier decided to bring their respective expertise to the table.
Sally, who pursued her bachelor's degree in pure chemistry, had worked in a variety of chemistry-related jobs, from an F&B internship to a role in a pharmaceutical company.
The inspiration for TéGather came from her trip to Hong Kong in 2018. Here, she learnt of the flower tea culture, something she wished to bring back to Malaysia.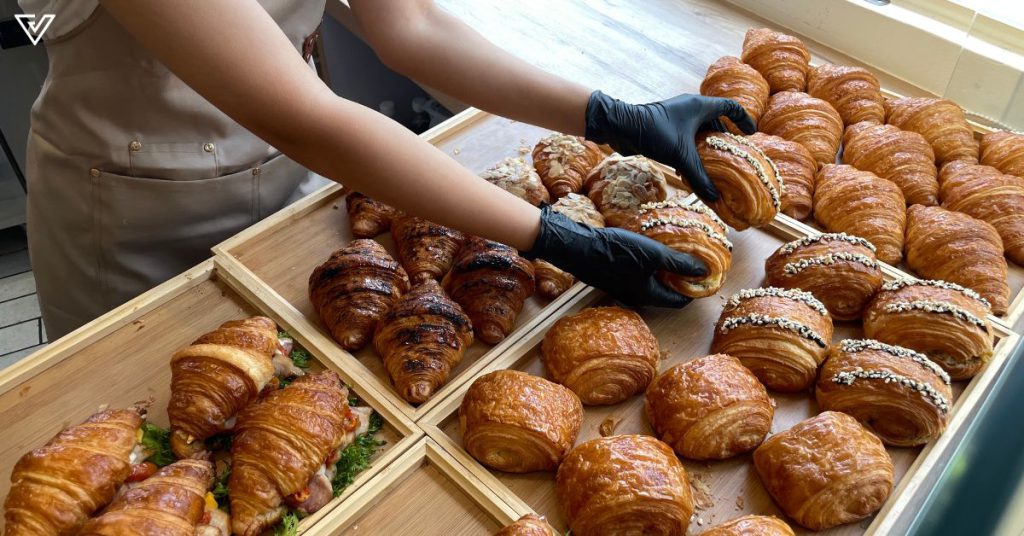 "I found out that there are varieties of flower tea that haven't been explored in Malaysia," she said. "Malaysians don't know much about the culture of drinking flower tea, and they don't even know that there are so many artificial and chemical pesticides in certain teas."
When she started her own business, it was integral for her to get them tested through an international testing standard known as SGS (Societe Generale de Surveillance S.A.). She shared that it took a month to pass the tests and cost around RM300+ for a single test.
Janvier has been involved with food since she was young, having learnt how to bake traditional kuih from her mum.
After she became a mum herself, she began baking birthday cakes for her own children—a hobby she realised could be turned into a business.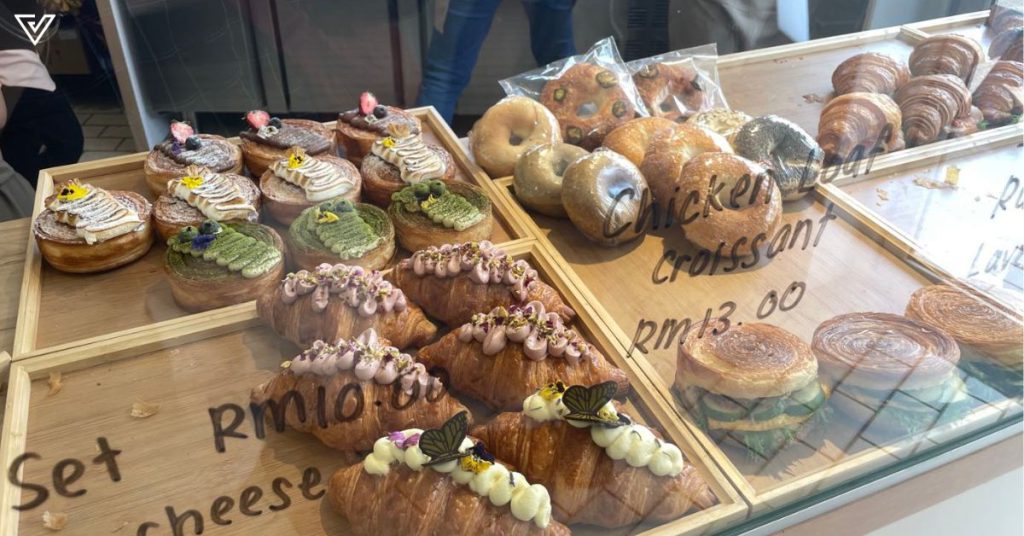 In 2022, she pivoted from the cake business to CroissXCoffee because she wanted to spend more time with family.
This is because the peak season for cakes is usually during special and festive seasons, which meant she would have to sacrifice her own family time to fulfil orders.
A synergetic effort
Both Sally and Janvier have their own reasons for starting their businesses, but they share similar visions—to create a comfortable and cosy environment for their patrons.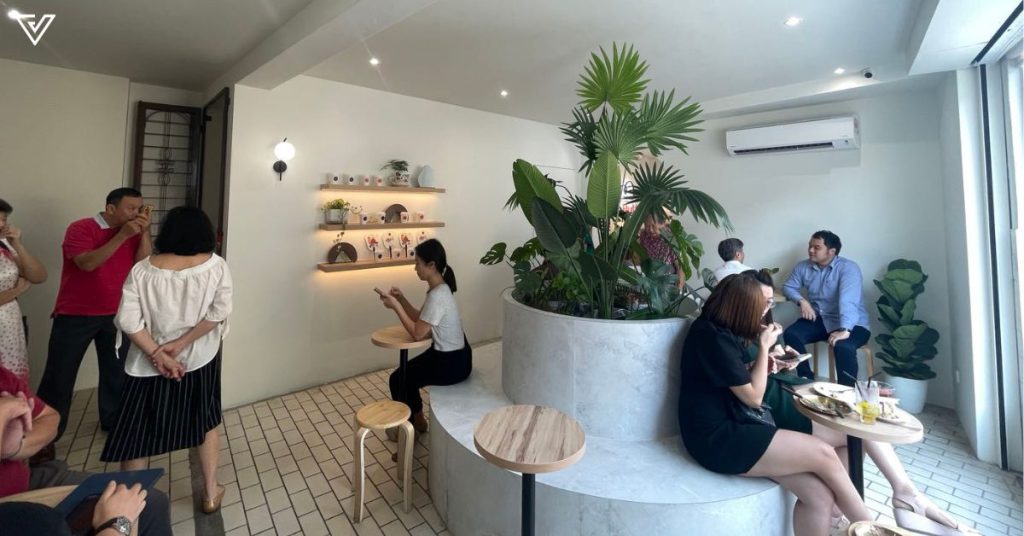 "But the main reason that brought us together is because two of us, our idea, our move, and our concept are very close to each other, especially when it comes to girl's power," they shared.
However, it would've been easier just for them to do a collaboration, perhaps sell each other's products at their respective stores, rather than go all-out and kickstart a new venture.
When asked about that, the duo shared, "At this age, it is not suitable to be working and fighting alone (单打独斗)."
"We believe this market needs a new brand and a new spark that can create a new combination with a 'third space' that's suitable for me time and we time."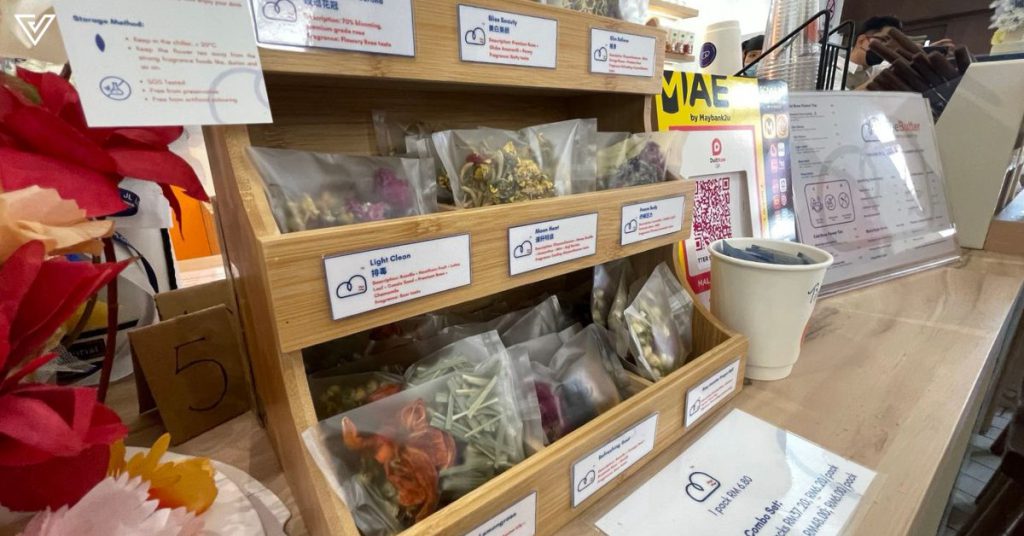 A third space refers to a communal place that isn't the home (first space) or work (second space).
Buttering it up
Visiting The Butter on its grand launch, the café was packed with a bunch of people and delicious-looking offerings. Not just your regular croissants, The Butter carries unique flavours and fillings, including sandwiches.
The combination of flower tea and croissant aside, an edge The Butter has is its prioritisation of using fresh ingredients. The team bakes its goods fresh every day, and flower teas are also brewed only when an order is received to ensure they are as fresh as can be.
Each batch of tea leaves and flowers are also only brewed once. Other than hot tea, The Butter has cold brewed teas available alongside other dessert offerings. Additionally, they have a Flower & Coffee series with drinks such as Jasmine Americano, Rosy Latte, Lavender Latte, and more.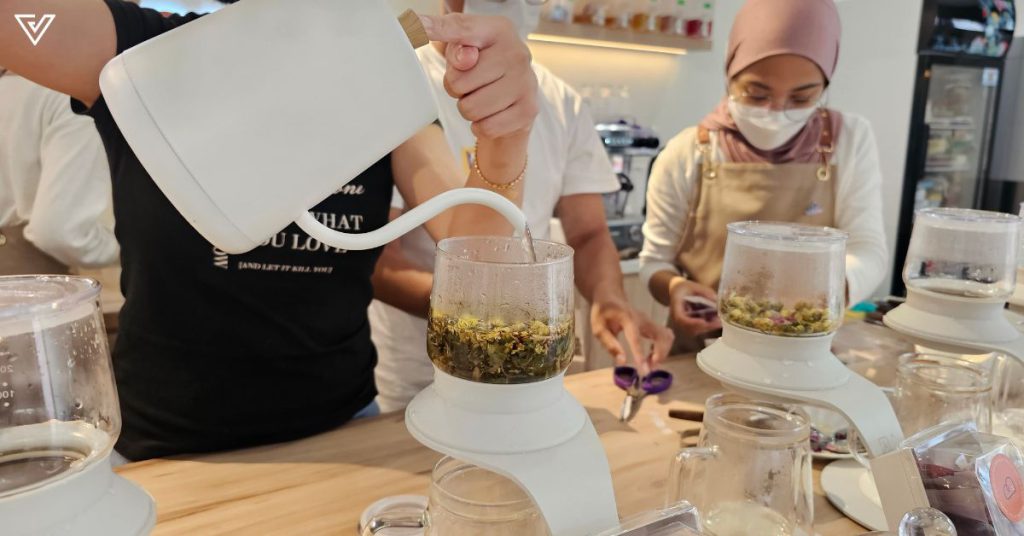 This is just the beginning for The Butter, and Sally and Janvier have big plans for their business. They're already thinking of having more branches, starting with three shops, then eventually more branches across Malaysia.
On top of that, they're planning for a licensing module for The Butter.
"We wish one day, we can bring the energy and vibes to all ladies and everyone that we can work out anything we want as long as we really want," they shared. "We have the dream to push out this brand and concept."
Featured Image Credit: Vulcan Post / The Butter