When I think of snacks, my first thought is keropok kering (fish crackers) from Terengganu. My family would frequently fry up these crackers for afternoon tea or even just something to munch on while huddled in front of the TV.
And the one thing we always pair it with is chilli sauce. No, not the regular chilli sauce that's slightly sweet or tangy. We look for localised chilli condiments like cili padi sauce and sambal belacan.
So I was intrigued when Bintang Flavours, a local brand selling Kantan Chili Sauce, appeared on my Instagram feed.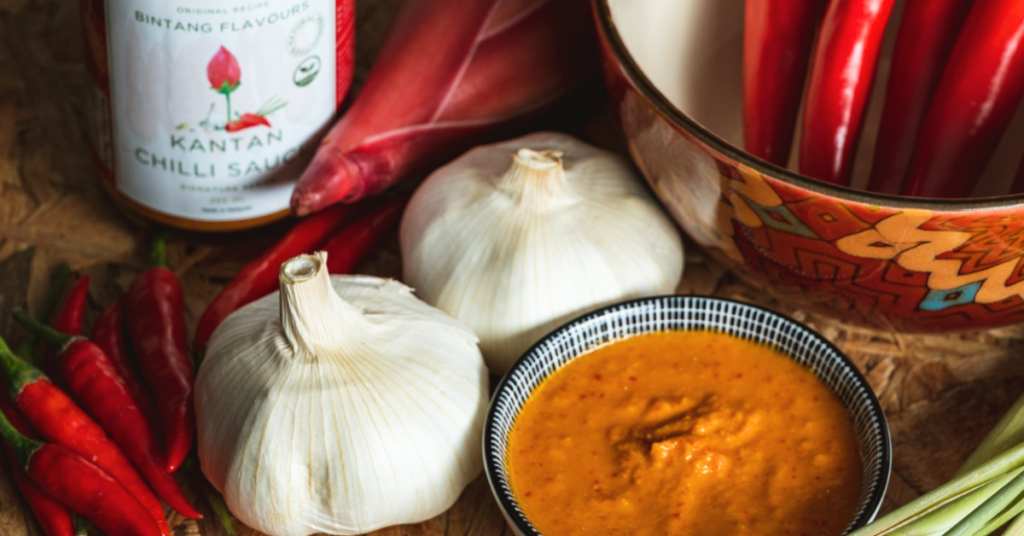 Adding spice to life
Hailing from the seaside town of Sitiawan, Perak, brothers Kevin and Philip Ong started Bintang Flavours with the recipes and help of their father, Mr Ong Kee Kwong.
At the time, the brothers were working corporate jobs and felt a bit unfulfilled.
"We wanted to do something more creative and challenging, and we felt like we had a good idea for a business that could fill a gap in the market," the pair told Vulcan Post.
And to their luck, they knew of just the thing to make that possible—their father's Kantan Chili Sauce.
"Our father is a foodie at heart and also a great homecook. He was taught how to cook traditionally by his mother when he was young," they shared. His adventurous spirit in trying new flavours is also applied in the kitchen.
Mr Ong's drive in coming up with his own sauce recipe was motivated by the other sauces in the market. Or rather, the lack thereof.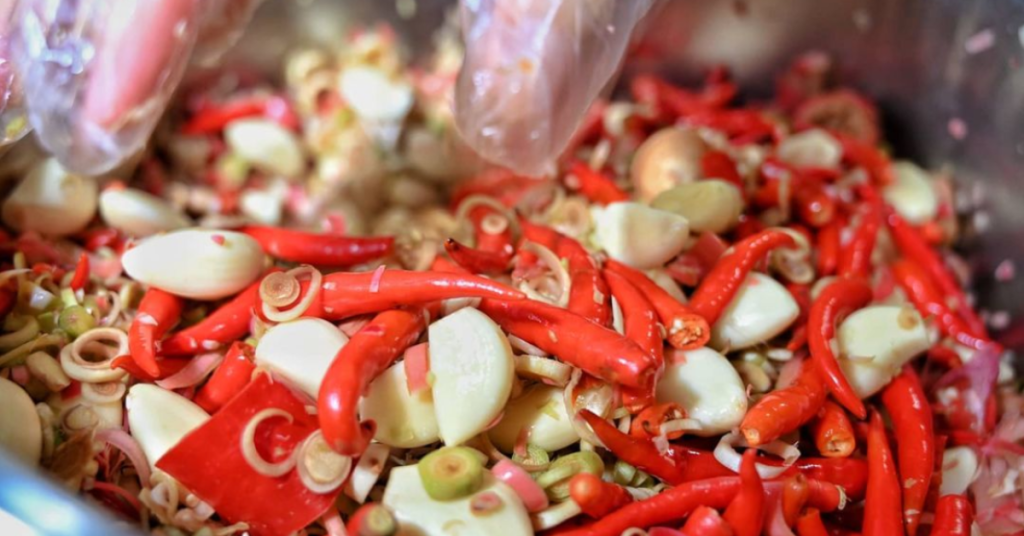 Speaking candidly, the brothers explained, "It was mainly inspired by the fact that sauces available in the market do not offer the preferred taste profile (he was seeking), and also tend to skimp on quality for quantity."
As such, the duo shared that their family recipe is rich in all-natural local ingredients, emphasising high-quality taste and the absence of artificial preservatives, colouring, and flavouring.
Family, faith, and fragrance
The confidence to launch Bintang Flavours despite the lack of entrepreneurial experience was credited to three key factors.
Firstly, they had done lots of research on the F&B industry until they felt confident about having a good understanding of the market. And there was the strong support network of family and friends, who both believed in them and were willing to help out, including their father who now acts as the brand's adviser.
But ultimately, it was Kevin and Philip's own faith in their product, the Signature Kantan Chili Sauce (RM12.90 for a bottle of 250ml), and its ability to be a disrupter in the existing market.
A key ingredient used in Bintang Flavours' Kantan Chili Sauce is bunga kantan, which is also known as the torch ginger flower. The reason is that it adds a fragrant and unique touch to the dishes it's used in.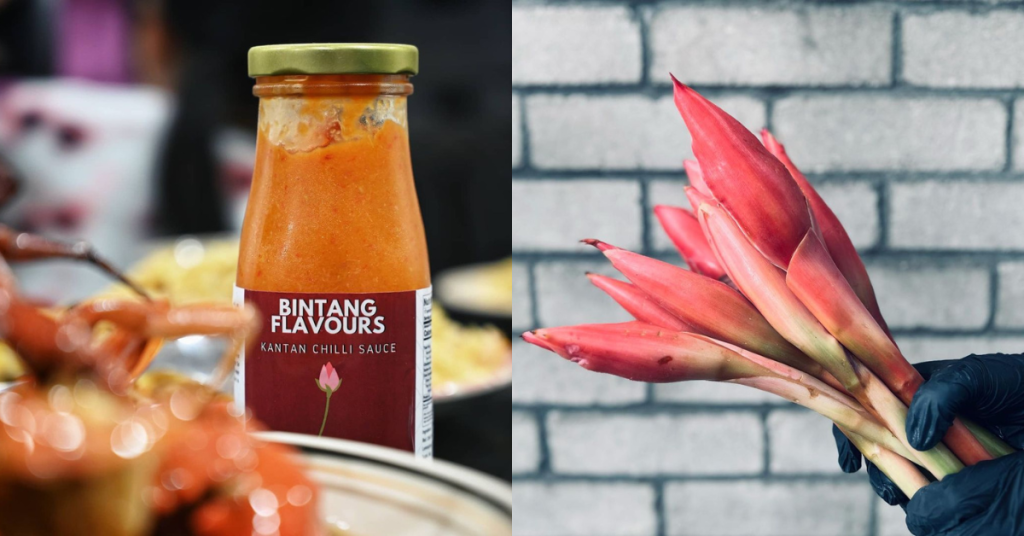 Bunga kantan is quite commonly used in Southeast Asian cooking including Malaysia, and you can find it in meals like laksa, asam pedas, and nasi kerabu.
But apart from that, the Ong brothers' choice of making this Bintang Flavours' first (and so far only) sauce stems from a hint of national pride. "It (Kantan Chili Sauce) is an embodiment of local flavours that represents Malaysia."
Fun fact: Bunga kantan is native to Thailand, Peninsular Malaysia, Sumatra, Java, and Borneo.

Source: Malaysia Biodiversity Information System
"Our signature recipe has gone through a couple of years of on-and-off R&D by our father," the pair stated. "Mainly tweaking based on our own preferences and also feedback from families and friends."
Bringing the heat
With that in mind, they launched Bintang Flavours from the comfort of their home in 2020.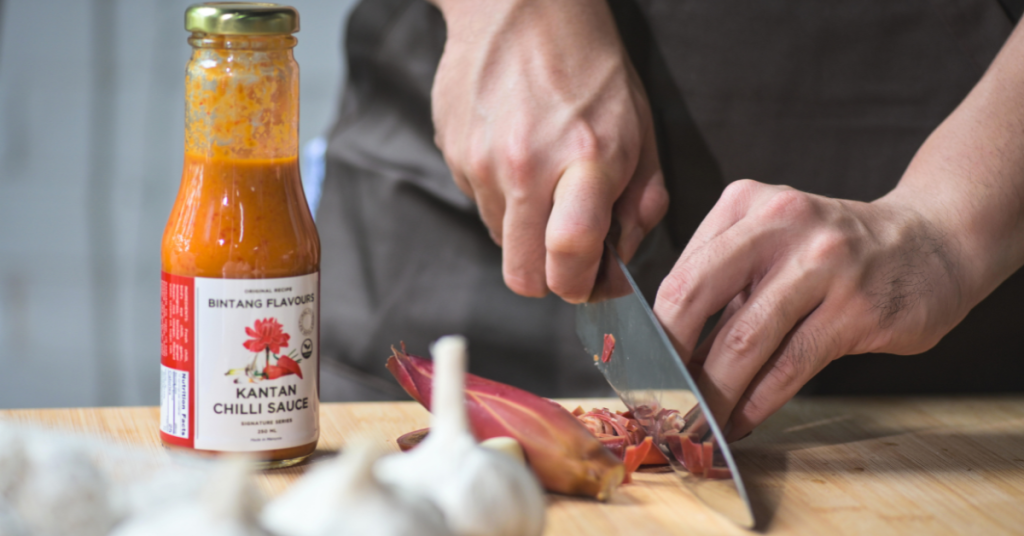 Then what began as a pet project during the pandemic slowly grew into an established business. After receiving encouraging responses from the public, Kevin and Philip took a few months to upgrade Bintang Flavours' production capabilities and raise capital.
You may notice a slight hiatus on the brand's Instagram page between January 2021 and early this year. But that wasn't because the business was taking a break.
Kevin and Philip shared that Bintang Flavours was up and running throughout that whole period despite being inactive on social media. "We didn't shut the business but continued to sell through agents and directly to regular customers."
Now, going into their third year of running the brand, the brothers have since expanded the team to include two part-timers. The business has also successfully transitioned out of their house to a commercial centralised kitchen in Sungai Buloh.
"At our current capacity, [we produce] 200 bottles (of chilli sauce) a day. We average 950 bottles of sales monthly," they proudly exclaimed. "A good month would see sales exceed 1,000 bottles."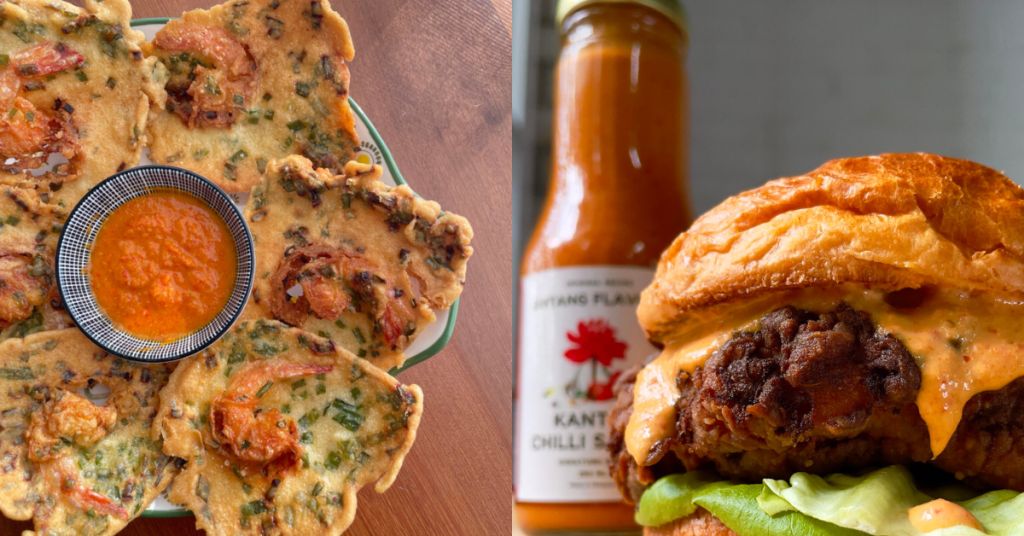 Both brothers also teased two new products in the pipeline that will be launched very soon. Namely, their kantan curry cooking paste and gourmet habanero hot sauce.
For now, their Signature Kantan Chili Sauce can be bought through the brand's official website, Shopee page, or TikTok Shop.
When life gives you peppers…
All that said, Kevin and Philip confessed to us that there have been certain challenges they've faced in running Bintang Flavours. The usual matters apply, such as the cost of starting the business and the time taken to turn a profit.
This in turn makes the R&D process for developing new flavours a long and expensive one. Not to mention the investment needed to boost marketing and sales to reach the brand's target audience.
One notable factor is the sourcing of ingredients. As mentioned, bunga kantan is the star of Bintang Flavours' Kantan Chili Sauce.
But the trouble lies in the fact that weather can be a threat to its harvest. And these flowers take two years to grow from a rhizome, according to Mingguan Wanita's interview with a local kantan plant farmer.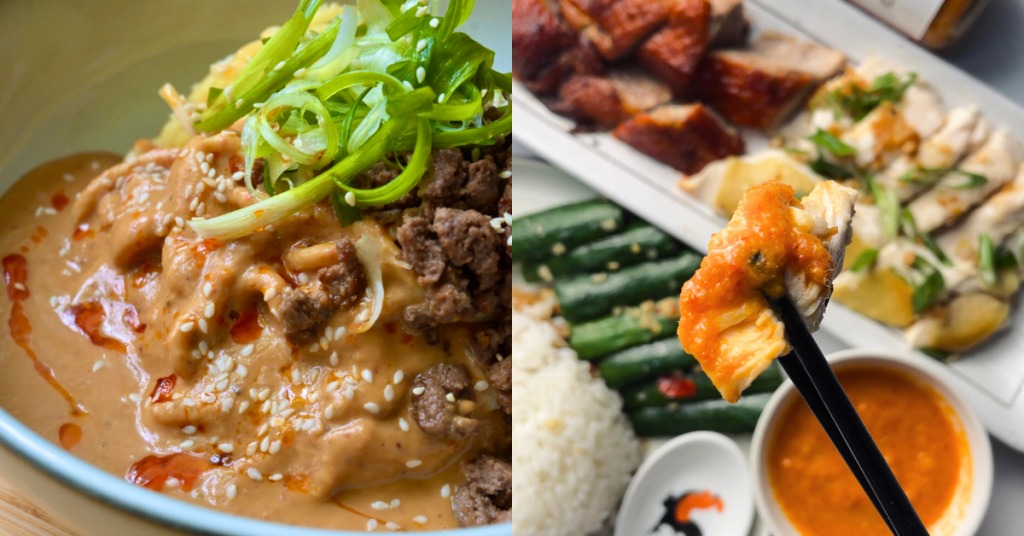 So while the future goal is to start farming their own ingredients, Kevin and Philip believe that diversification in suppliers is their solution for now. "Fortunately, we have a few dependable local suppliers for Bunga Kantan in Sungai Buloh which is farm-direct."
At this point in time, though, they confessed the biggest challenge is obtaining halal certification and starting distribution in the traditional and modern trades.
"Our goal is to distribute or wholesale to bigger players in the market, and that typically requires us to be halal-certified," the pair confided.
In the meantime, they're working on collaborating with some F&B outlets, mainly Nyonya and Chinese eateries, as well as gourmet cafes and fast food chains to come up with limited-time menu campaigns.
Featured Image Credit: Bintang Flavours