Disclaimer: Unless stated otherwise, any opinions expressed below belong solely to the author.
Binance, like most crypto companies, hasn't had a particularly good year, following the deflation of the crypto bubble and spectacular collapse of one of its main competitors, FTX, in November last year.
That last event in particular has brought attention of regulators around the globe, who are now trying to rein in crypto companies before they can do too much damage.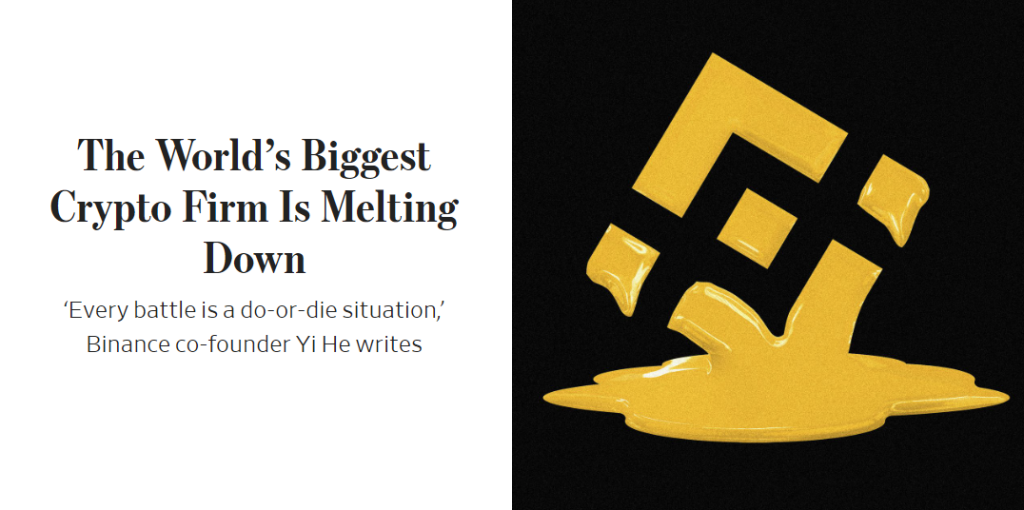 According to a recent report by The Wall Street Journal (WSJ), there are, however, some things that the largest crypto exchange in the world only has itself — and its founder — to blame for.
Do-or-die
While Binance remains the biggest player worldwide, handling about 50 per cent of all crypto-to-crypto trades, this proportion is down from 70 per cent since the beginning of the year, according to tracking firm Kaiko.
At the same time, its position in most developed markets is dwindling — currently verging on non-existence in the US, following Securities and Exchange Commission (SEC) lawsuit filed against it in June, which saw its USD trading wiped out after its banking partners suspended transactions with the exchange.
To be fair to Binance, US-based Coinbase was also sued for similar infringements — i.e. that they illegally listed unregistered securities in the form of several cryptocurrencies accessible by US investors. The list notably does not include Bitcoin or Ether, suggesting that SEC was really only looking for a good reason to litigate rather than regulate.
However, it did receive additional charges of misusing customers' funds for the benefit of the company and Changpeng Zhao (CZ), with money allegedly diverted to an entity he owns, called Sigma Chain.
In addition, Coinbase is an already publicly-traded company, located in the US, as opposed to loose network of entities that Binance consists of, with its founder residing in the safety of UAE, which doesn't have an extradition treaty with the US.
This is part of the reason why fortunes of both companies following their respective lawsuits couldn't have been different: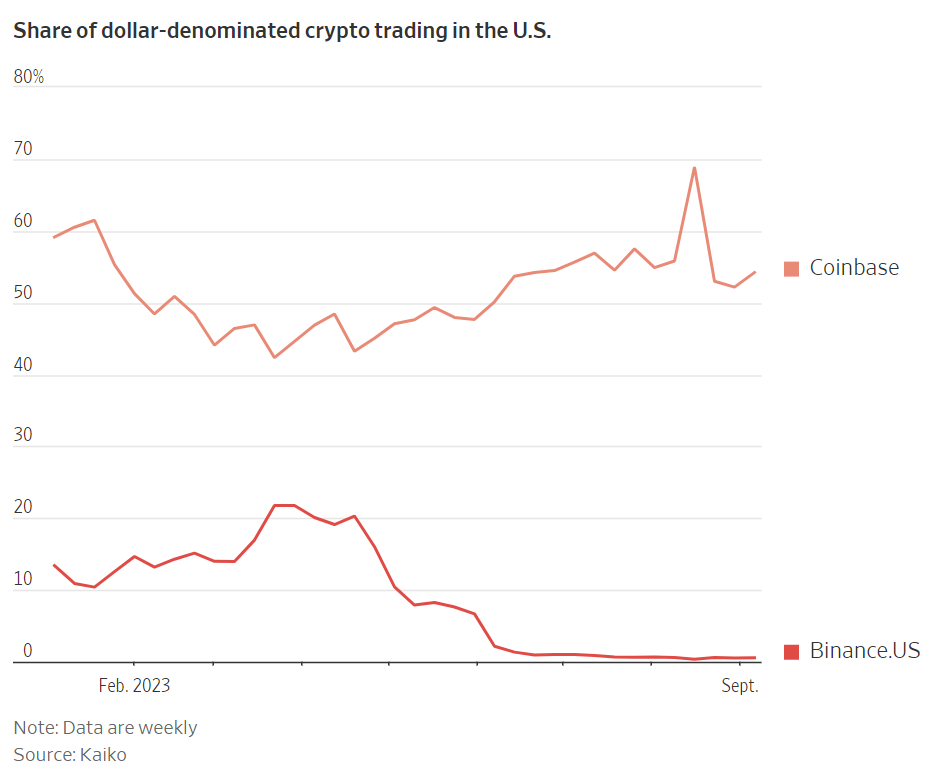 The roughly 20 per cent market share that Binance.US still boasted in dollar-denominated trade in the first half of the year has evaporated after its American banking partners suspended cooperation with the platform. Coinbase was perfectly positioned to pick it up and only strengthen its standing in the world's largest economy.
If data alone isn't convincing enough, WSJ reported seeing an internal message from Yi He, Binance's co-founder and chief marketing officer, to Binance staff, circulated in August:
"Every battle is a do-or-die situation, and the only thing that can defeat us is ourselves. We have won countless times, and we need to win this time as well."

Source: WSJ
She isn't alone in sounding the alarm.
Does the captain want to go down with the ship?
More than a dozen top executives — including the firm's general counsel, chief strategy officer, head of investigations and a senior vice president for compliance — left the company following the SEC lawsuit, while over 1,500 employees were made redundant as a cost-cutting measure.
The list now also includes Binance.US CEO, Brian Shroder, who catapulted himself to safety earlier this month — but not before urging CZ to distance himself from the company so it can resume business.
Following the onset of crypto winter and now loss of access to banking in America, Binance.US saw its revenue drop by 70 per cent year to date — a trend that is likely to accelerate considering the freeze on USD transactions went into effect only in mid-June.
It means that it is now just a hollowed out crypto-only shell of its former self, without access to convenient on/off-ramping (i.e. buying and selling crypto for fiat), which makes it useless for most regular customers.
"Shroder told employees Zhao would need to resolve "his regulatory matters, put his .US holdings in a blind trust, or sell his shares" in order for the U.S. platform to maintain its growth initiative. Those steps would allow the company to unblock banking relationships and get licenses, he said."

Source: WSJ
According to WSJ, talks about the future of CZ and his possible resignation have been held between the company and the US Department of Justice for many months, but no decision has been made yet.
It is pretty obvious, however, that he is considered as much a problem as the grey area his company occupies.
An elusive Chinese billionaire, running a global Web 3.0 fintech business out of the Emirates isn't something — or someone — that Americans are happy to trust unconditionally, let alone grow ever more influential and richer in the process, often at the expense of US customers.
And things are no better in Europe…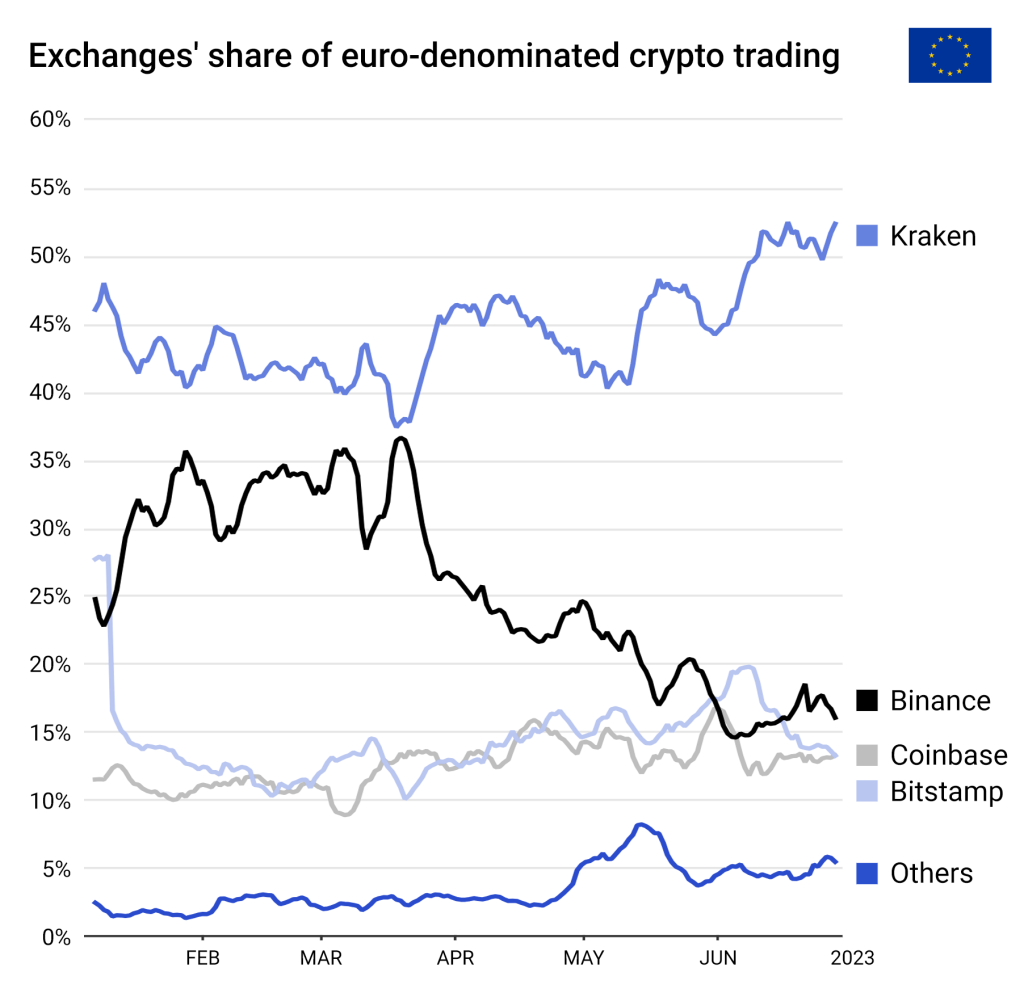 Despite succeeding in registration in France, Binance is now under investigation by local prosecutors, while other countries, such as Germany, Belgium or the Netherlands, have either declined to issue a license or have outright barred the company from doing business within their borders.
The firm has also lost access to British pound deposits and withdrawals, after its partner Paysafe suspended the service and no replacement could be found thus far.
Bit by bit, Binance is being pushed out of the West, forced to rely on customers in less developed countries, ceding very lucrative markets to competition, while CZ defiantly remains at the helm.
Can he mount a counterattack when regulation becomes better defined in a year or two? Or is Binance going to be driven to the brink before he decides to step down in order to save the ship from sinking? This isn't a choice captains typically have the luxury of making.
"You just can't quantify what would happen to the industry if Binance disappeared, given it has been responsible for fostering a huge amount of innovation and growth," said Anthony Georgiades, a general partner at Innovating Capital, a fund that invests in early-growth companies.

Source: WSJ
Binance is not indispensable
Zhao has to bear in mind that if Binance followed the fate of FTX, very few in the West would be disappointed.
Regulators would have one headache less to deal with, politicians would no longer have to worry about a Chinese billionaire with a murky background, while locally-registered competitors would quickly gobble up the stranded users.
Yes, thousands — maybe even millions — of people would lose some money, but authorities could even see it as a welcome lesson for all of them: don't deal with companies and people operating outside of established boundaries.
Trust in crypto would be shaken again, further deterring millions of laymen from dipping their toes into the technology. This is certainly not good news to all of the Web 3.0 advocates, but another welcome earthquake for governments around the world, which seek to establish their own national digital currencies and write their own rules for everybody else.
Aside from running an illegal securities' exchange in the US, Binance is investigated in several countries for money-laundering, tax evasion and breaches of sanctions on Russia, following its invasion of Ukraine. All of these are serious allegations which also serve as an example of how antiquated laws do not really fit the modern, borderless reality of the world that the internet has fostered.
This battle isn't really about a particular company skirting the law by offering risky financial services, but rather, something greater: the shape of digital economy of the future, and who gets to define it.
Concerned legislators are using their leverage to make everybody fall in line or risk obliteration. CZ would be smart to remember that. Even if his intentions and actions are pure, the fight is never going to be fair, since the rules are made on the fly by the very people who have challenged him.
Featured Image Credit: IrynaBudanova / depositphotos and Stephen McCarthy/Web Summit via Sportsfile