LinkedIn has unveiled today (September 27) its fourth annual LinkedIn Top Startups list in Singapore, featuring 10 companies that are growing fast in the city-state despite facing economical headwinds the past year.
From inflation to significant drops in venture capital funding, these startups have trailblazed their way through these challenges and managed to stand out to investors and top talent along the way.
To compile this list, LinkedIn examined data across four pillars — employee growth, jobseeker interest, member engagement with the company and its employees, and how well these startups pulled talent from its flagship LinkedIn Top Companies list.
Here is a look at the 10 Singapore-based startups that have made the list for this year:
1. Aspire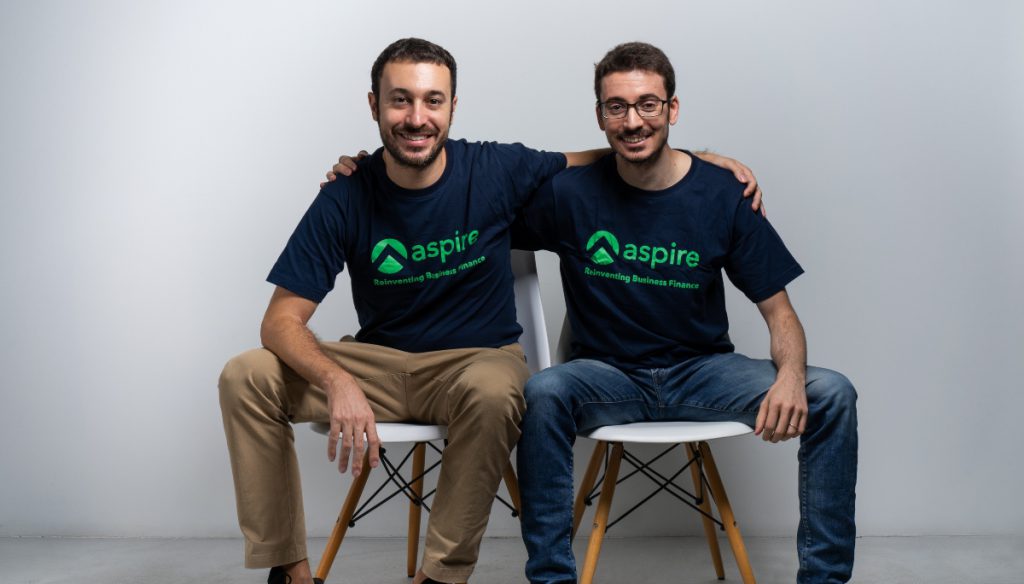 Founded in 2018, Aspire is a financial operating system that enables companies to pay, manage, and earn through an all-in-one platform.
It caters to Southeast Asian entrepreneurs with a suite of services, including bank accounts for cross-border businesses, corporate cards, and automated invoice processing.
Earlier in February, the neobank raised an oversubscribed Series C round, which saw investors including Lightspeed and Sequoia Capital SEA, Paypal Ventures, LGT Capital Partners and existing its backers Picus Capital and Mass Mutual Ventures investing US$100 million.
According to its co-founder and CEO, Andrea Baronchelli, Aspire has tripled its annualised total payment volumes to US$12 billion over the past year, serving over 15,000 businesses in Southeast Asia.
Currently, there are 15 open roles at Aspire Singapore's office, with positions spanning from marketing to sales and compliance. You can apply for these roles here.
2. YouTrip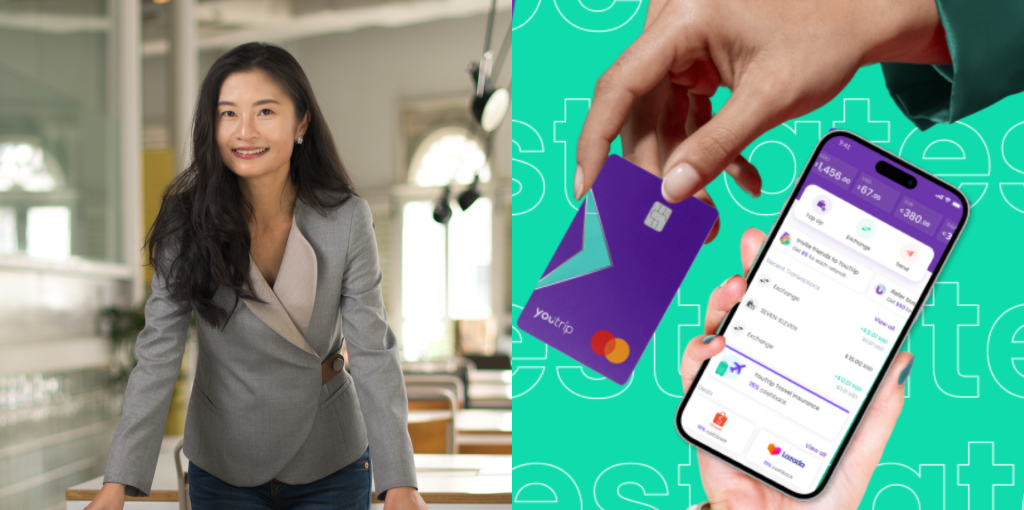 As travel regains momentum post-pandemic, multi-currency wallets are soaring to popularity again.
Licensed by the Monetary Authority of Singapore (MAS), YouTrip grants users access to a wide range of over 150 currencies, enabling convenient currency exchange while on the move.
In 2021, the company raised US$30 million in a Series A round, bringing its total funding to more than US$60 million. As of November 2021, the company said that it has processed over US$800 million in card spend globally, with almost 20 million transactions and over 1.5 million app downloads globally.
With travel restrictions easing up, the spike in travel spend among Singaporeans has led YouTrip's overseas transaction volume April last year to witness a 200 per cent increase, as compared to the same period last year.
YouTrip is currently hiring for 11 positions in Singapore. You can apply for them here.
3. Doctor Anywhere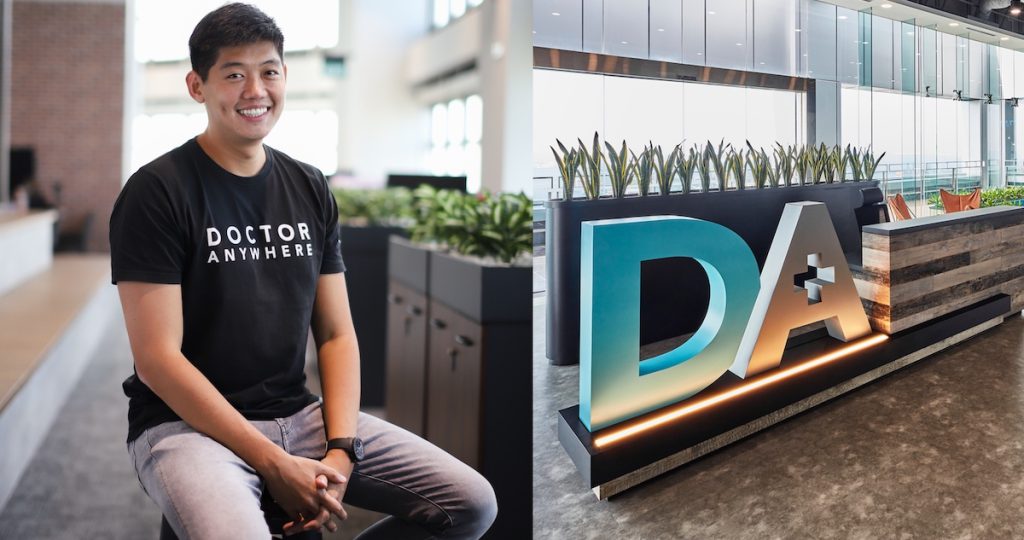 Doctor Anywhere is a telehealth provider that seeks to make healthcare easy and accessible. The company initially focused on providing telehealth services, allowing patients to consult with doctors through video calls or chats.
As the business grew, Doctor Anywhere has expanded its services to include medication delivery, health screening and home nursing services, among others. Today, it has presence across six Southeast Asian countries, including Thailand and Vietnam.
Back in December 2022, Doctor Anywhere raised US$38.8 million in a Series C1 financing round, bringing its total funding to almost US$140 million. These funds are used to fuel the company's long-term growth ambitions, which include building a regional healthcare ecosystem for customers and patients.
As of writing, Doctor Anywhere is hiring for 36 positions in Singapore. You can apply for them here.
4. GetGo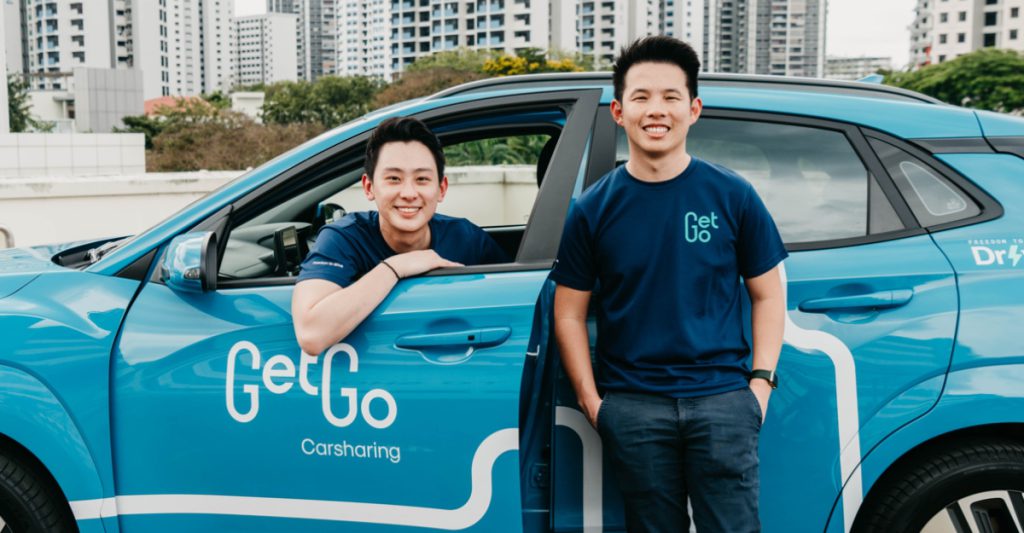 Founded with the vision of putting the freedom to drive in everyone's hands, GetGo is a car-sharing service that operates on a pay-per-use model to alleviate the expenses and inconveniences associated with car ownership.
Since its launch in 2021, the company has seen tremendous growth and is now dubbed as Singapore's largest car-sharing service.
In just two years, the company's fleet has grown from over 300 vehicles across 300 locations to over 2,100 vehicles, including close to 100 electric vehicles (EVs) across 1,400 locations today. Its user base has also grown 25-fold to over 250,000, and its team has also significantly expanded, from 10 to approximately 165 people.
Most recently, GetGo has raised S$20 million from family-backed investment firm Treis Group. The funds will be used to accelerate the growth of the car-sharing platform's electric fleet to 10,000 greener vehicles by 2030, and to strengthen its technology and operations as well.
There are currently 18 available positions at GetGo, ranging from finance to operations. You can apply for them here.
5. Advance Intelligence Group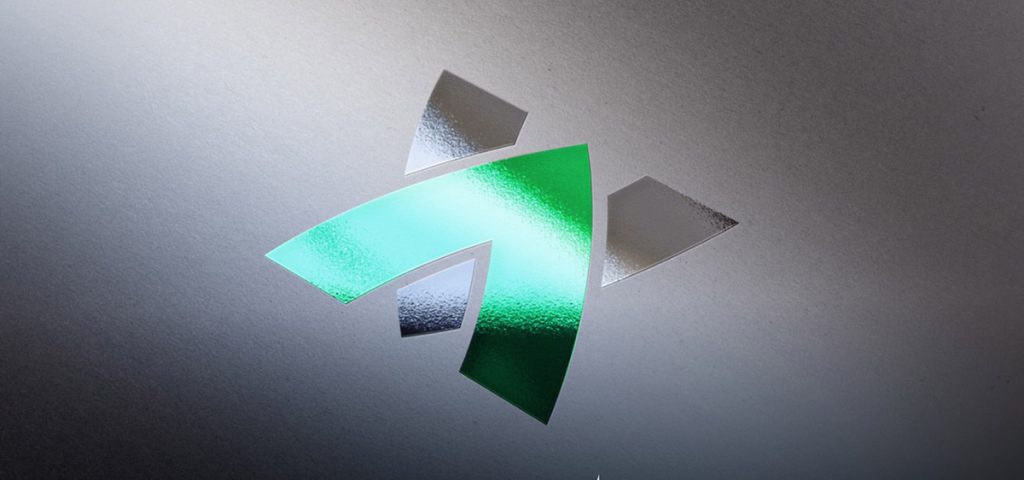 Advance Intelligence Group is a Singapore-based artificial intelligence (AI) tech startup with a diverse portfolio of products, including buy-now-pay-later platform Atome, e-commerce intelligence platform Ginee, and risk-management platform ADVANCE.AI.
Founded in 2016 with a full-time headcount of over 1,400, the company recently raised US$80 million led by its existing investors, Warburg Pincus and Northstar Group. The funds will be used to accelerate the group's adoption of AI technology to streamline consumer transactions and improve financial inclusion across Southeast Asia.
Advance Intelligence Group's latest fundraising round follows the group's US$400 million Series D round in 2021. In total, the group has raised over US$700 million and is valued at US$2 billion.
Currently, the startup is hiring 12 Singapore-based positions, though more roles are available for its global offices. You can apply for these positions here.
6. Sleek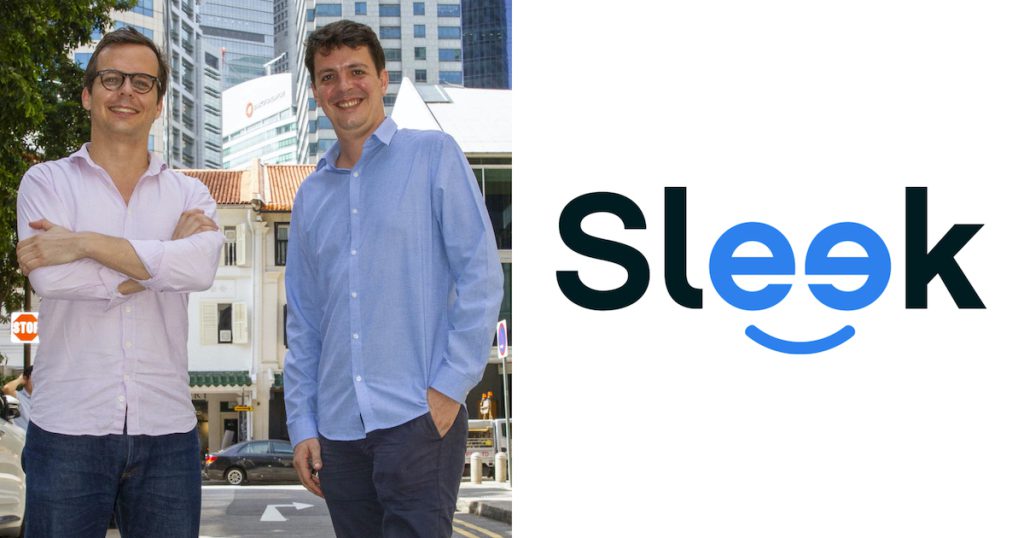 Founded in 2017, Sleek is a digital corporate service provider that is focused on modernising conventional corporate and accounting procedures. Through its platform, business owners can register their companies and oversee aspects such as payments, accounting, tax compliance, and governance.
Last year, Sleek was issued a Major Payment Institution License by MAS, effectively making it the first fintech company in Singapore that offers incorporation and accounting services to receive the license.
The company, which started out with a team of just two people, has grown to a full-time headcount of 440 people. As of May 2022, it has served over 450,000 businesses. Today, Sleek has offices across the globe, including Philippines, India, Vietnam, Hong Kong, Australia and the United Kingdom.
There are 21 available Singapore-based positions at Sleek, though there are more roles available for its global offices. You can apply for them here.
7. Endowus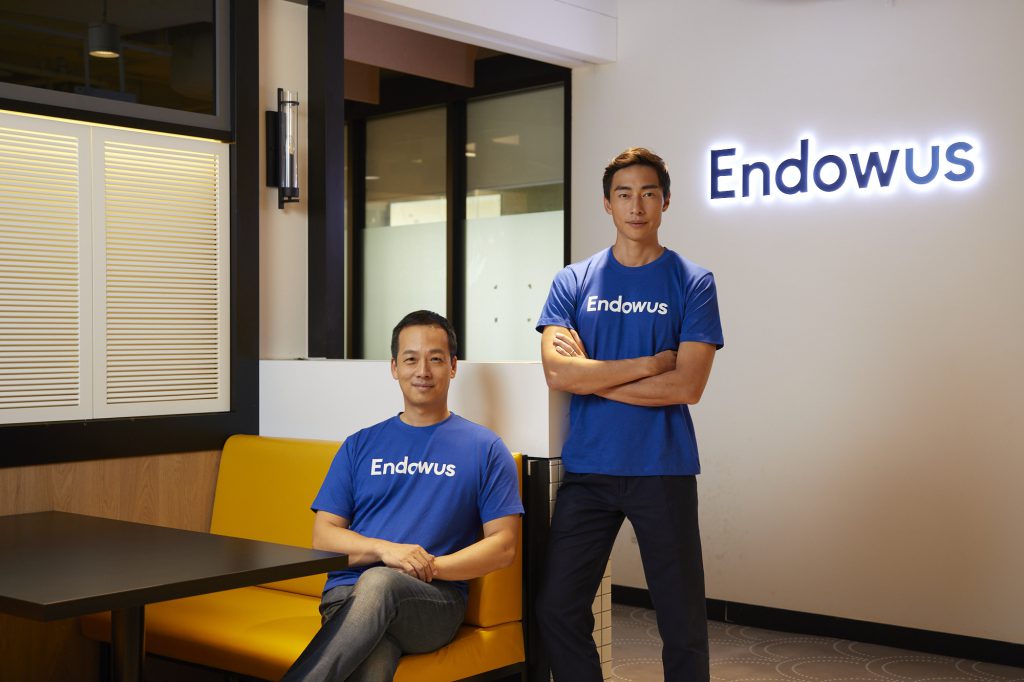 Endowus is an MAS-licensed fintech company that provides data-driven wealth portfolios to individual and institutional investors through its robo-adviser, providing access to financial products.
The digital wealth platform is the first platform that helps users invest from their social security savings scheme, otherwise known as the Central Provident Fund.
Just last month, the company managed to raise US$35 million in funding with new investors, including Citi Ventures and MUFG Innovation Partners. This beings the company's total funding raised to US$95 million.
Despite economic headwinds, the company said that it saw organic revenue growth of 80 per cent in 2022, and tripled its group revenue after completing the acquisition of Hong Kong-based multi-family office Carret Private.
As a group, Endowus now has over US$5 billion in assets under management and US$40 million in savings for its clients.
Currently, there are eight available Singapore-based positions at Endowus. You can apply for them here.
8. ADDX
ADDX is a digital securities trading platform that enables individuals to invest in alternative assets including private equity, hedge funds, venture capital, and digital assets.
Since its inception in 2017, the company has raised a total of US$140 million, including US$50 million in its Series A round in January 2021 and US$78 million in its Pre-Series B round, from major institutions such as the Singapore Exchange, the Stock Exchange of Thailand, and UOB.
Currently, ADDX serves individual accredited investors from 39 countries spanning Asia Pacific, Europe and the Americas (excluding the US). It also serves wealth managers and corporate investors through its institutional service, ADDX Advantage.
Earlier this month, the company announced that it is looking to expand its presence into the Gulf Cooperation Council (GCC), as well as the Middle East and North Africa (MENA) markets.
ADDX has a full-time headcount of 110. The company is looking to bolster this headcount, with 14 available Singapore-based positions. You can apply for them here.
9. Syfe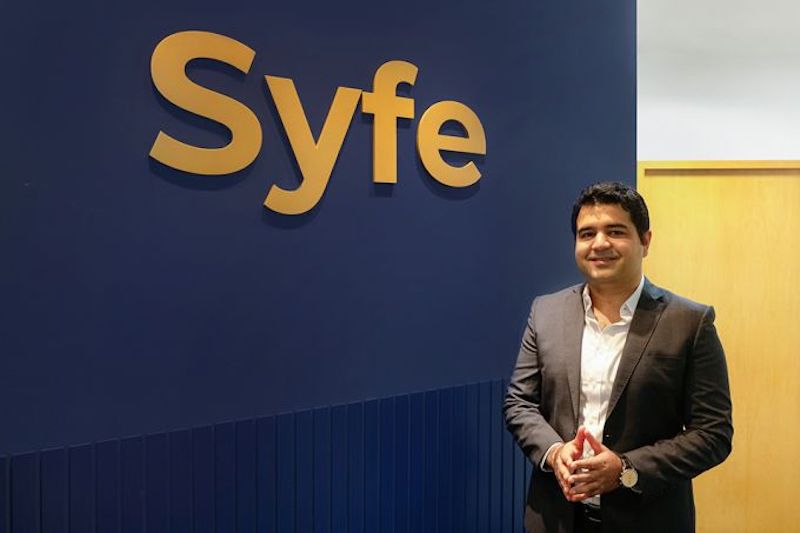 Syfe is a digital wealth manager (commonly known as a robo-adviser) that provides an all-in-one platform where everyday investors can access simple, smart and affordable investing, to grow their wealth.
The company was launched in 2019 after raising S$5.2 million in seed funding led by UK-based venture capital fund Unbound.
In September 2020, the company raised another US$18.6 million for its Series A round and an additional US$30 million in July 2021, taking its total funding to about US$53 million to date.
Today, Syfe has offices around the region, including Hong Kong and Australia and as of the first quarter of 2022, the company has served over 100,000 customers.
Currently, Syfe has nine job postings in Singapore. You can apply for them here.
10. Thunes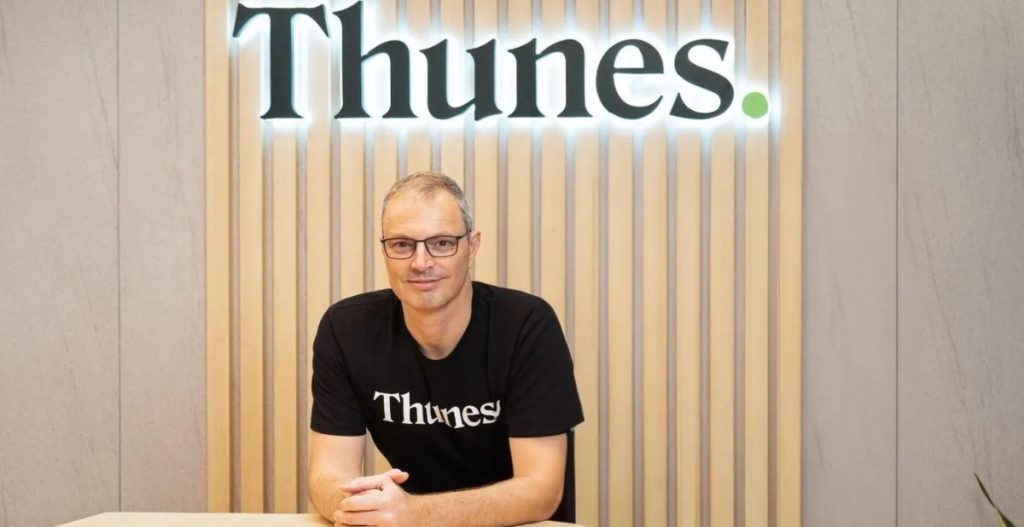 Thunes, is a Singapore and London-based fintech offers a cross-border payments platform for businesses, facilitating them to send money internationally by tapping into the growing network of mobile wallets and other alternatives to bank accounts.
Earlier in July, the startup closed its Series C funding round at US$72 million, bringing its total valuation to over US$900 million with this latest round.
Thunes currently has three billion mobile wallet accounts and another four billion bank accounts connected through its network of partners, which include WeChat, Uber and PayPal, among others.
In all, Thunes currently covers about 300 payment methods across 80 currencies and allows payments out in 132 countries, with collections in 70 markets. To date, it's processed more than US$50 billion in transactions.
Thunes is currently hiring seven Singapore-based roles, including internships, though there are openings for other positions in its global offices. You can apply for them here.
Featured Image Credit: Aspire/ Thunes/ Doctor Anywhere/ GetGo
---
ANEXT Bank, a Singapore-based digital bank regulated by MAS, empowers startups with easy and accessible financing to fuel their business growth and expansion.
---