October is near, so you know what that means… Halloween!
Just in time for scary season, you can witness Junji Ito's works brought to life through the Junji Ito Horror House, an exhibition that has made its way to Malaysia for the first time.
Organised by Ad-nology, it will run from September 28, 2023, to November 30, 2023.
We had the opportunity to visit it ahead of its official opening, so here's a brief teaser of what to expect.
Knock knock, what's inside?
Held at LG1 in LaLaport Bukit Bintang City Centre (next to Burger King), the exhibition has three halls that will bring you through some of the mangaka's iconic works. You will enter in groups of 8-10 pax each time.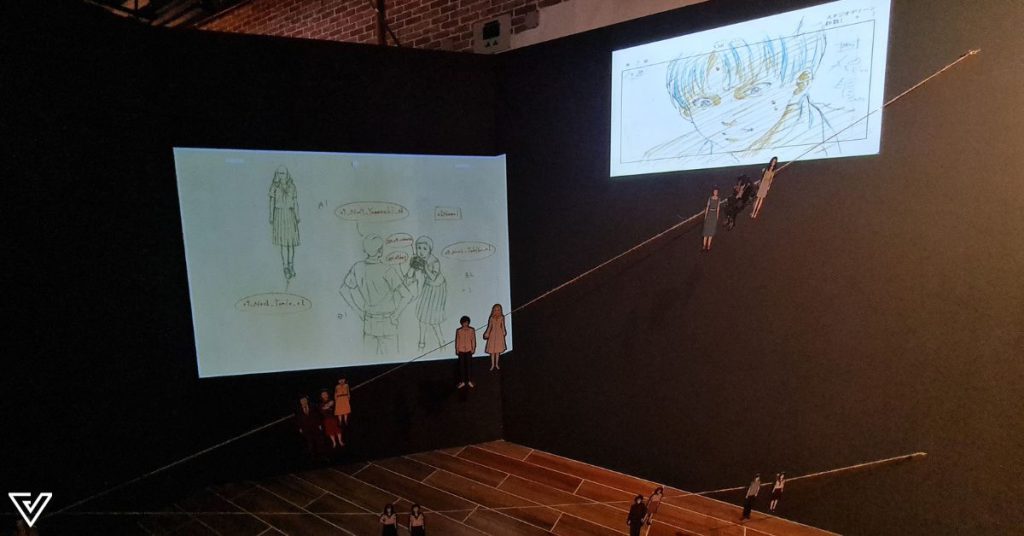 In Hall A: Hall of Vengeance, you'll have to wind through several doorways covered in what you would think is rope, but… let's just say it has something to do with the story Long Hair in the Attic.
Browse the library from Library Vision, if you dare to stay long enough. Elsewhere, you'll get to meet Tomie and enter the dark room where you can see odd photographs from Tomie Photo being developed.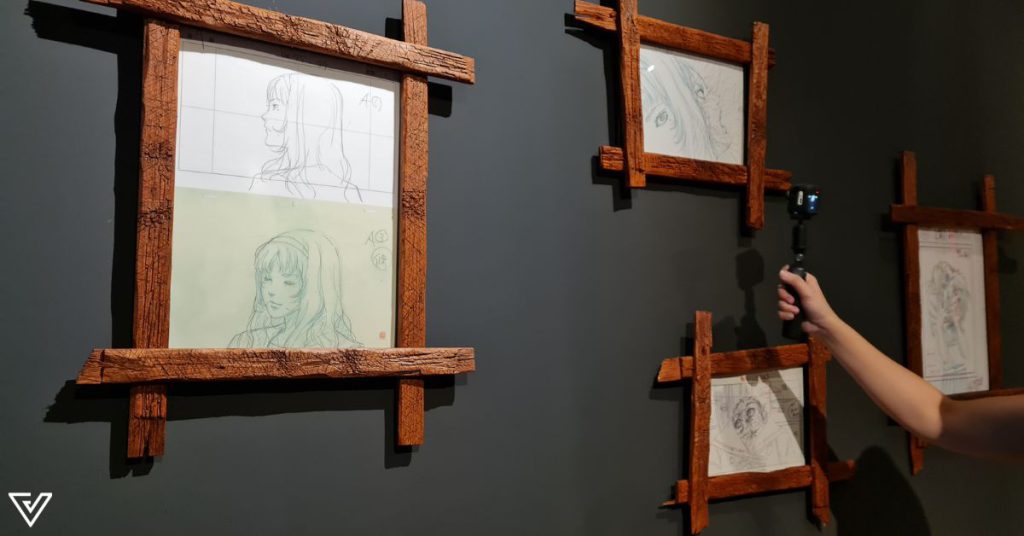 If you want a moment of respite from the scares and screams, perhaps you could check out the labyrinth from the Unendurable Labyrinth where monks stand still to meditate, and join them… Or not.
You're also supposed to see The Tunnel brought to life, although those of us at the media preview can't quite recall what part that was.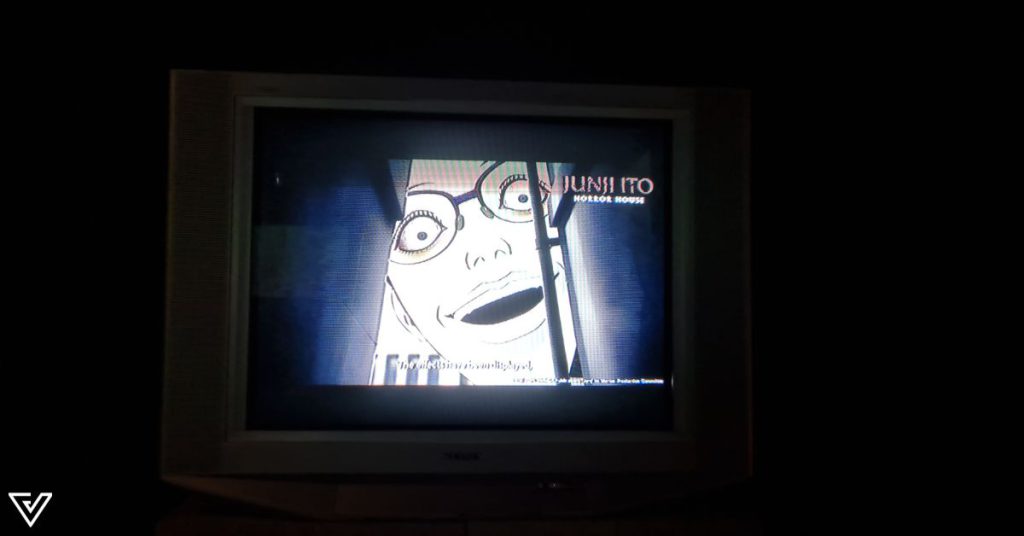 Over in Hall B: Ville of Evil, start off your session with a peaceful moment spent just watching a recording, before making your way inside to observe a grisly scene from The Groaning Drain, and hold on to your head when visiting Mr. Okabe's art room from Headless Statue.
Don't get too freaked out by Soichi if you spot that prankster from Soichi's Beloved Pet flitting about, or if you suddenly see your own face amongst the head balloons from Hanging Balloon.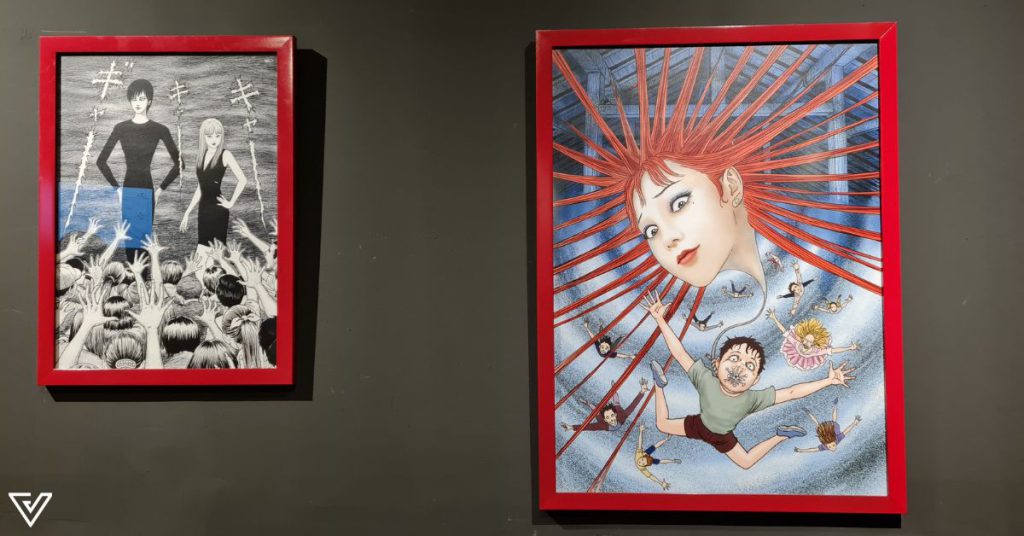 Lastly, we'd recommend you don't play with that little girl from The Bully, just leave her be with her swing.
Instead, head on over to Hall C where you can see how Junji Ito ideated his famous works. It could help you better appreciate his stories that you've read before, or give you some ideas if you're a budding artist or mangaka yourself.
Here, there's also a room full of spirals from one of my personal favourites of his work, Uzumaki, which is slated to release in anime form later this year.
Star in your very own Uzumaki scene with a few interactive spots, but beware not to spiral into any of the vortexes around you.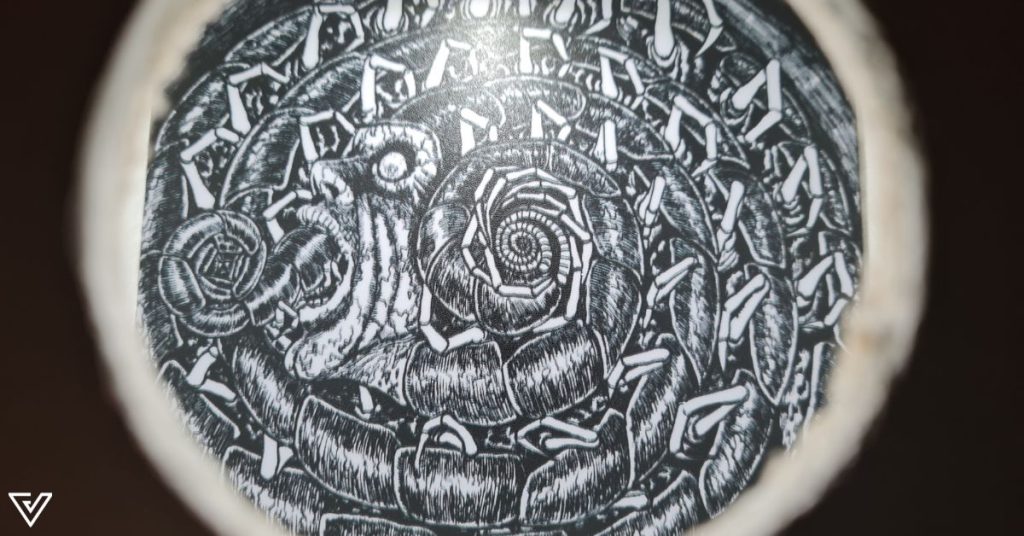 The final part of the exhibition is the merchandise store, which carries original items such as umbrellas, coasters, and figurines that are made in the likeness of Junji Ito's characters.
Some house rules & guidelines
As tempting as it may be, you're not allowed to take photographs or videos inside Hall A and Hall B, but you can snap away to your heart's content in Hall C and the merchandise store.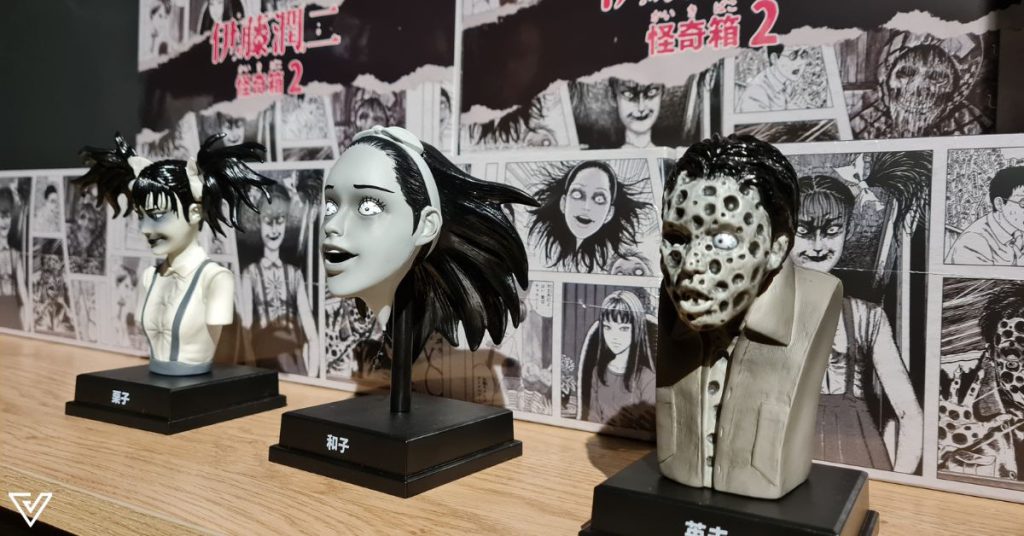 That's one reason to keep your eyes wide open when winding through the immersive exhibit, we suppose.
While it's recommended that you wear clothing and footwear that's comfortable, you can technically dress how you like. However, do note that some areas will be quite dark, so wearing covered shoes will keep your feet much safer if the group you're with starts freaking out.
To prevent you from getting lost inside, you'll be made to hold onto a rope with the rest of your group before you enter Hall A or Hall B.
If you have large bags or anything that you don't want to carry into the exhibition, there are lockers outside that you can utilise.
Ticket prices
Depending on which day you go, and whether you want to visit only one hall (between Hall A and Hall B) or both, ticket prices will differ.
Regardless of whether you go for a single hall or double hall ticket though, you will be able to visit Hall C.
Weekday
Single Hall – RM49
Double Hall – RM79
Weekend
Single Hall – RM59
Double Hall – RM89
Bundle
Single Hall (4 pax) – RM249
Double Hall (8 pax) – RM498
All of these tickets come with an exclusive face mask and an RM20 voucher for the merchandise store (with spend above RM120 in a single receipt). For the bundle tickets, you get complimentary F&B offerings from the Junji Ito cafe for each pax.
Tickets can be bought exclusively through Klook.
As huge Junji Ito fans ourselves, we definitely have more thoughts on the Junji Ito Horror House exhibition, but we'll be sharing them in a dedicated article that reviews the experience, so stay tuned!
Learn more about the Junji Ito Horror House here.