In the bustling Singapore's F&B scene, one name has stood the test of time: Each-A-Cup.
Established in 1999, this beloved bubble tea brand has become a household name, serving up a diverse range of beverages that cater to the ever-changing preferences of its customers. Behind this success story is Ivan Chua, the second-generation owner of Each-A-Cup, who graciously shared the brand's journey and the legacy of his father, Michael Chua, in this interview.
Before delving into the beverage business, Michael led a life that would seem more fitting in a rock 'n' roll memoir than in the annals of entrepreneurship.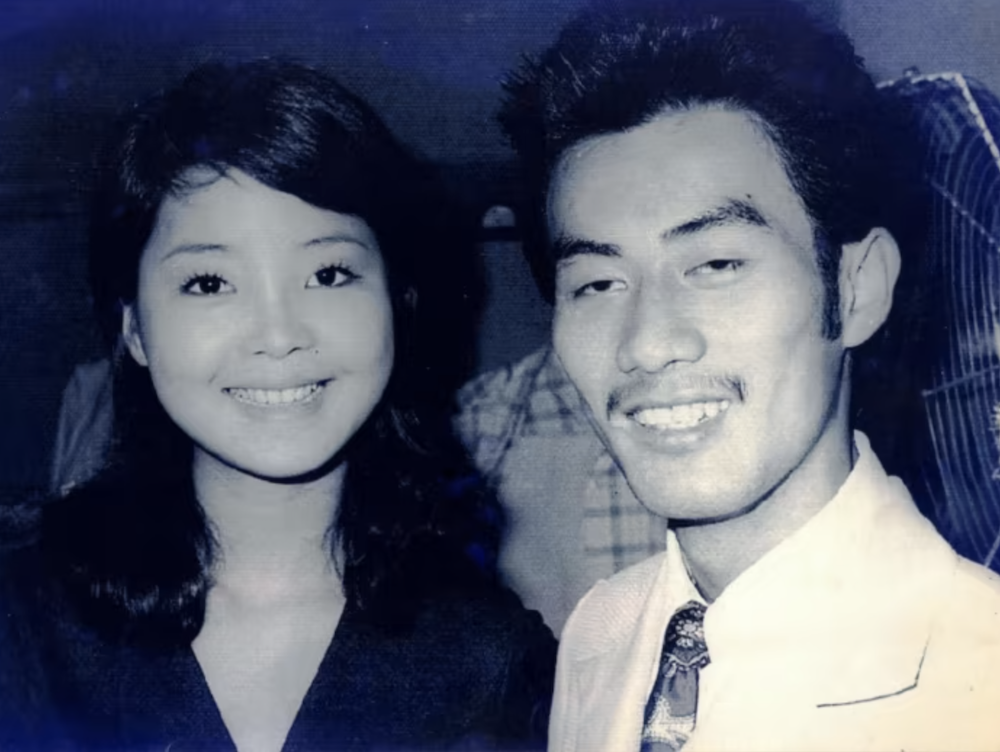 A talented guitarist, Michael had the privilege of strumming alongside the renowned Taiwanese songstress, Teresa Teng, during her illustrious career. His life revolved around the music scene, taking him on a whirlwind of tours that spanned countries like Indonesia and Vietnam.
"I made a lot of money during that time, and it was all in US dollars. But I gave up my career at the age of 16 to do business," Michael, now 73, recounted in a separate interview with CNA.
With no prior experience, he ventured into the ice cream business in Taipei, which would later evolve into the well-known Gelare. Nine years later, he partnered with a customer-turned-friend to create Healthy 2000, marking his transition into the beverage industry.
It opened more than 50 outlets within 3 months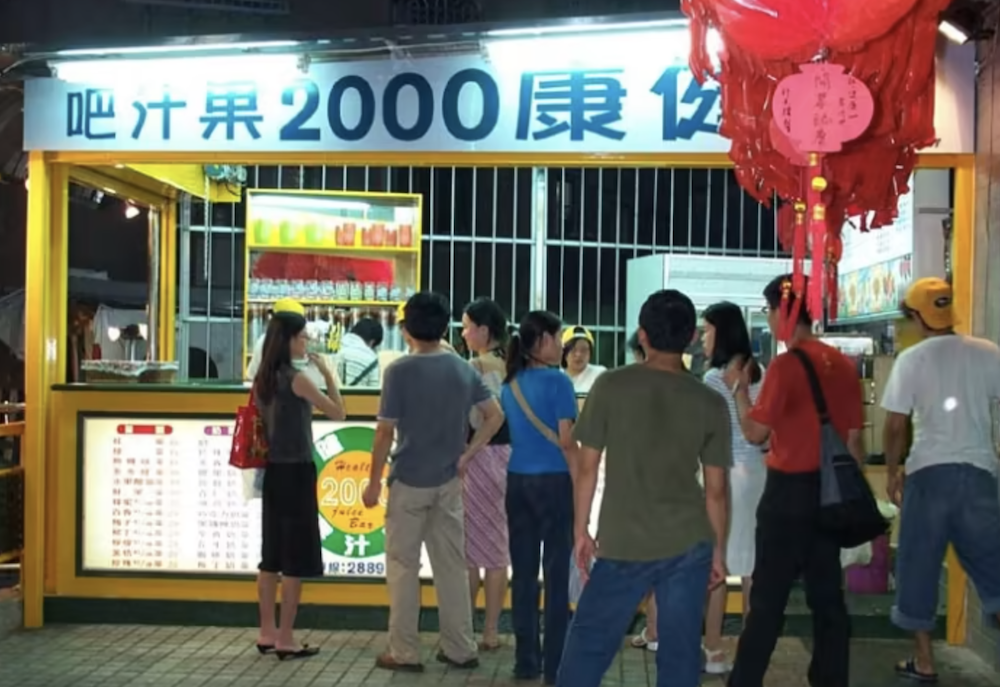 The genesis of Each-A-Cup took place in 1999 when Michael returned to Singapore after his ventures in Taiwan. Building on the popularity of bubble tea at the time, he launched Each-A-Cup to provide a broader range of products than Healthy 2000, which primarily focused on fresh fruit blends and targeted a niche market.
In a mere three months following its launch, Each-A-Cup rapidly expanded its footprint with an impressive 50 outlets across Singapore. The brand's commitment to authenticity and quality shone through as they sourced all their tea ingredients from Taiwan, ensuring that each sip transported customers to the heart of Taiwan's rich tea culture.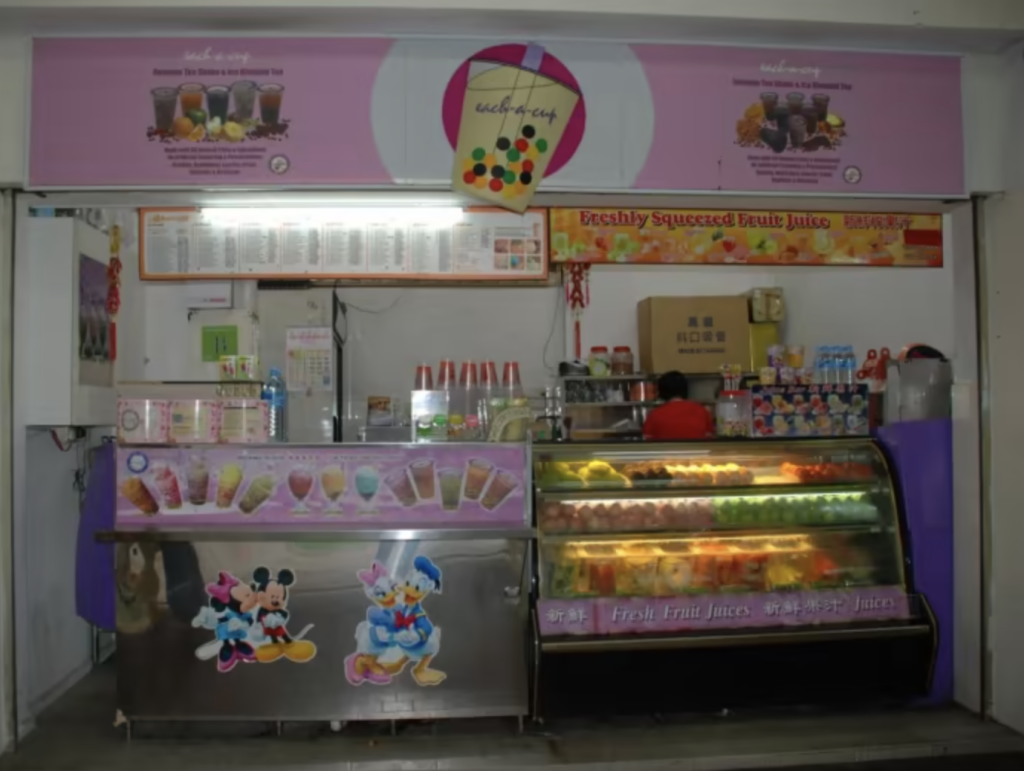 At its core, Each-A-Cup seeks to provide the "best brew of both worlds." It distinguishes itself through a unique approach to tea brewing, employing both bulk brewing and Teapresso brew per cup. These methods are thoughtfully tailored to enhance the flavour profiles of different types of tea.
While some competitors opt for heavy artificial flavour essences, Each-A-Cup champions the use of natural ingredients, delivering a more authentic bubble tea experience. The brand also boasts high-quality fruity ice blends, a rarity in the bubble tea landscape, offered at reasonable prices due to their top-notch fruit concentrate suppliers from Taiwan.
Ivan shared that when Each-A-Cup first burst onto the scene, Singapore's bubble tea landscape was "already quite alive". Long queues formed at bubble tea stores, and many brands orchestrated quirky promotional stunts, including live dances and bikini-clad promoters.
Surviving the storm: The 2001 decline
However, the fanfare didn't last for long. In 2001, a significant downturn in the bubble tea market rocked Singapore, leading to the closure of many prominent competitors.
"Almost all the famous brands then closed down probably due to poor [quality] drinks," Ivan shares.
Each-A-Cup was not immune to the storm, facing a myriad of challenges as they navigated this precarious period. They were forced to make some tough decisions, including the closure of over 30 outlets that very year.
They pared down their operations to just 15 outlets, all in a bid to sustain the brand. "Much patience was needed as we could not break even," laments Ivan.
Losing over S$400,000 was undoubtedly a substantial setback. Yet, it was during these trying times that Each-A-Cup displayed their true mettle.
"Apart from downsizing, a lot of hard work went to saving operational costs and relying only on a lean workforce. Serious efforts in product R&D helped too as we debuted several new drinks, which proved to be popular thereafter," shares Ivan.
The patience and perseverance invested in those challenging years bore fruit. By the end of 2004, Each-A-Cup had finally managed to stop seeing red in their financial statements, and their business began to take off rapidly.
Thriving in the second wave: The 2007 resurgence
In 2007, the bubble tea industry experienced a second wave of popularity, with new players like KOI and Tea Tree Cafe entering the market. It was a period marked by increased competition and changing consumer preferences.
Each-A-Cup, however, proved resilient in the face of these challenges. "We continued to craft out new and healthier drinks from our R&D team in Taiwan, while rebranding ourselves," notes Ivan, who joined the company in 2007 to help spearhead this rebranding effort.
Drawing inspiration from the epicentre of bubble tea culture, Each-A-Cup has the advantage of tapping into the latest trends and recipes.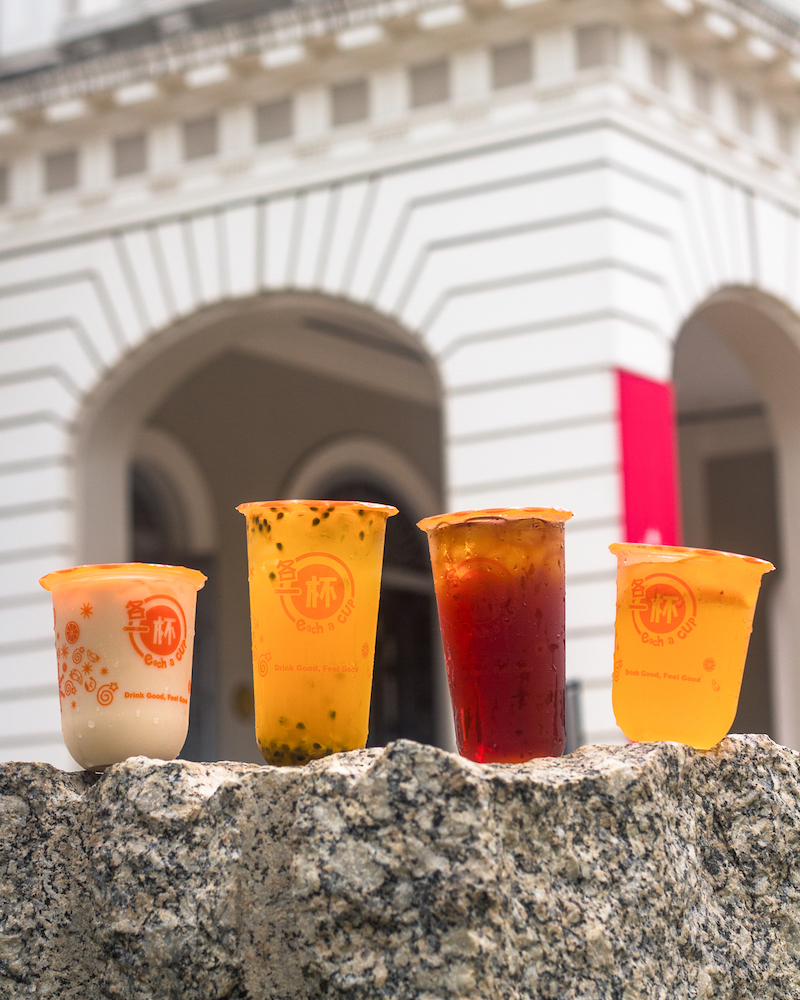 "We have a strong base in Taiwan — the birthplace of bubble tea — and any new drink trends there and recipes can be obtained almost immediately as we work with some of the best suppliers in Taiwan."
They recognised the importance of adapting to the changing landscape and catering to a larger age group. Their menu began to emphasise health-conscious choices, categorising drinks under various health categories.
This strategic pivot paid off as Each-A-Cup not only weathered the wave, but also managed to grow further. Their commitment to quality and innovation set them apart, even as several new players struggled with poor popularity and eventually exited the market.
The key to their success lies in listening closely to customer feedback, allowing them to adapt and refine their offerings.
However, Ivan observed a particular trend in Singaporean consumers' preferences. He explained, "Consumers here are not as adventurous in terms of new drinks, and most seem to be satisfied with the staple, but popular, drinks like pearl milk tea."
This presents a challenge for new brands attempting to establish themselves in a market where established pillars dominate consumer minds.
Coping with challenges beyond COVID
Ivan candidly shared some of the key challenges that Each-A-Cup encountered during its journey. He noted, "Due to little or no marketing done, we found it hard to reach more young customers."
However, rather than succumbing to adversity, Each-A-Cup doubled down on their commitment to quality. They embarked on a relentless quest to ensure that every drink served was of the highest quality and prepared with utmost precision by their dedicated crews.
In addition to emphasising quality, Each-A-Cup strategically expanded its reach, targeting ideal locations. According to Ivan, they have "upsized" their outlets to over 50.
A quick count of their store locations listed on their website revealed that Each-A-Cup has 53 outlets in Singapore. Such aggressive expansion has allowed more customers to experience the brand's exceptional offerings and share the good news, spreading the love for Each-A-Cup far and wide.
When the COVID-19 pandemic struck, it posed unprecedented challenges to the F&B industry.
Ivan recalled the stressful period, saying, "The relevant agency came up with lots of rules to deter our business. There were a lot of argumentative emails going on to fight for business [continuity] as there were actually bubble tea operators who could still operate just because they sold desserts."
"It was really unfair and chaotic then as we were not allowed to open for business. Luckily, this didn't go on for too long and we just had to make do with what we could do."
The challenges were undeniable, but Each-A-Cup's dedicated team worked tirelessly to navigate the storm. "Luckily, we worked hard together and didn't end up badly," Ivan reflected, highlighting the team's resilience and unity in the face of adversity.
Preserving the family's business legacy
For Ivan, joining Each-A-Cup was not merely a business decision, but a testament to family and legacy.
"I joined because my dad has always wanted me to be involved in business," he said. His years of experience gained from working in various multinational corporations provided him with the knowledge and perspective needed to make a difference within the family business.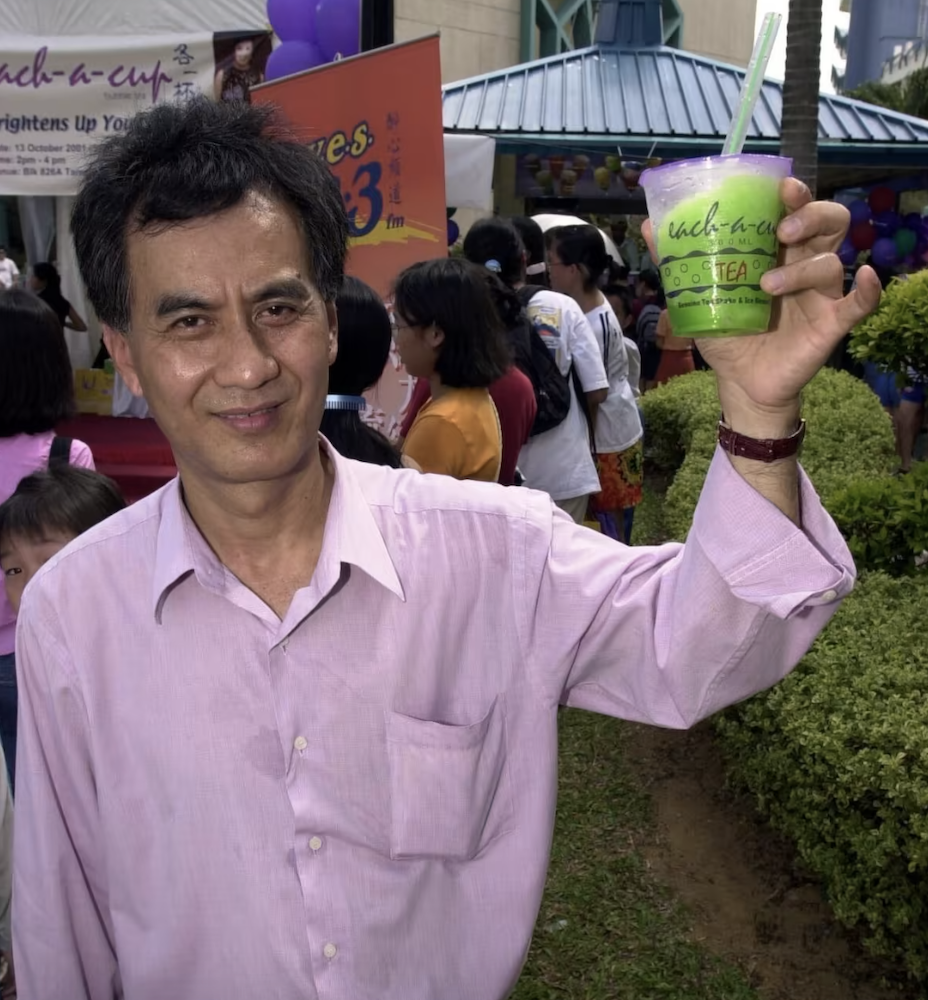 Reflecting on the pivotal role his father played in guiding him, Ivan emphasised his father's mastery of operations and unwavering commitment to quality and freshness. "No matter how skilled a worker has become, there will still be things to learn from him," Ivan acknowledged.
He also marvelled at his father's boundless passion and energy for business, a quality that has driven Each-A-Cup's success. "Most young people don't even have half of his energy level," Ivan added, highlighting the inspiration he draws from his father's relentless work ethic.
Over the years, Ivan and Michael have worked hand-in-hand to steer the brand through turbulent waters, embracing challenges as opportunities for growth.
When asked about the brand's milestones and successes, Ivan humbly reflected, "We actually maintained our business stably well, so reckoned that's success over the years." Indeed, in an ever-evolving industry, the ability to maintain stability and consistency is an achievement in itself. However, Each-A-Cup's success goes beyond numbers and figures.
Looking ahead, Each-A-Cup's future plans involve gradual local expansion, driven by manpower challenges. As for international ventures, Ivan shared, "We won't rule out a possible upcoming market research in nearby regions if the right franchisee comes along."
Each-A-Cup's journey has been a tale of embracing change while staying true to its roots, a story of innovation rooted in tradition. As they continue to brew success, guided by a strong foundation and a passion for quality, Each-A-Cup remains a beloved fixture in Singapore's F&B landscape, ready to meet the ever-evolving tastes of its loyal customers while looking toward new horizons.
---
Embark on your startup journey with MAS-regulated ANEXT Bank, one of Singapore's first digital banks for SMEs.
---
Featured Image Credit: Each-A-Cup