[This is a sponsored article with MRANTI.]
The idea for drone or Unmanned Aerial System (UAS) deliveries was made mainstream when Amazon shared their plans in 2013 to have it take the skies within five years.
They envisioned a promising concept: Packages containing products, from toothpaste to smartphones, would be brought to customers' doors or lawns by a drone. The drone would land, deliver the package, then fly away.
However, this hasn't taken off commercially.
Locally, companies like AirAsia's Teleport have shared their ambitions of rolling out drone deliveries to streamline ecommerce logistics.
Such plans have remained in pilot testing for years now, with no official news of when Malaysians can expect to see our skies filled with parcels to be dropped off.
What happened?
In partnership with Malaysian Research Accelerator for Technology & Innovation (MRANTI), we invited local dronetech experts to share their input on why drone deliveries haven't taken off in Malaysia.
Our interviewees comprised representatives from Universiti Kuala Lumpur's Malaysian Institute of Aviation Technology (UNIKL MIAT), Malaysia UAV Drones Activist Society (MUDAS), along with the nation's official drone, UAS, and aviation regulator, Civil Aviation Authority of Malaysia (CAAM).
Drone deliveries have happened in Malaysia before
While commercial drone deliveries haven't been commercialised, it's worth highlighting that they have been tested in Malaysia.
In February 2021, DHL and Malaysia Aviation Group's cargo subsidiary collaborated on a pilot project to deliver medical supplies to remote areas in Sarawak.
They used a drone to transport blood samples, vaccines, and medical equipment to rural communities, bypassing challenges posed by limited road infrastructure.
During the 2021 and 2022 flood relief operations led by the Ministry of Science, Technology and Innovation (MOSTI), Malaysian drone service providers were instrumental in delivering vital supplies to flood-stricken remote areas.
These areas were otherwise inaccessible due to the floods, and MRANTI served as the lead agency in coordinating the Special Drone Services Emergency Task Force (PTK2Dron).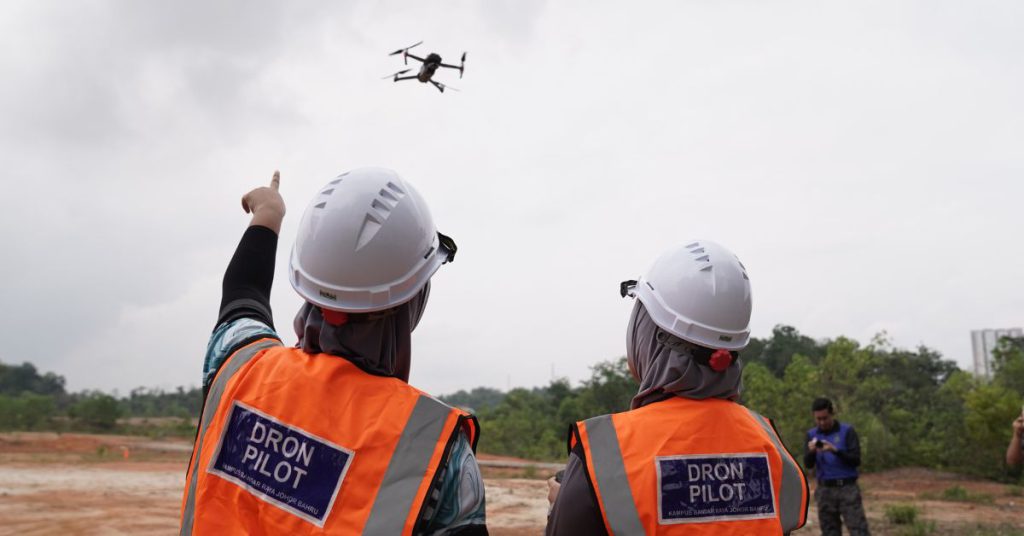 CAAM highlighted another case study involving the delivery of medical supplies from a hospital to an urban residential area.
To drop off the supplies, the drone utilised a parachute system which allowed for safe emergency landings. This minimised the risks of damaging the drone, payload (items being carried), or anything on the ground.
Why have such players been given approval for drone deliveries, though?
"These projects were conducted as pilot programmes or under specific approvals by the relevant authorities," said Dr Hazariah Mohd Noh, a deputy dean, senior lecturer, and researcher from UNIKL MIAT.
"In many cases, regulatory bodies may allow certain projects to proceed on a trial basis to assess the feasibility, safety, and effectiveness of drone deliveries in specific use cases, such as transporting medical supplies to remote areas."
CAAM added that such permissions are usually granted for a limited time and under specific conditions as mentioned in the Civil Aviation Directives (CAD).
More specifically, the CAD 6011 Part V: Special UAS Project, highlights that drone service providers are expected to demonstrate strict adherence to safety protocols and regulatory requirements during the trial phase.
So, why doesn't Malaysia have more drone deliveries?
1. Drone deliveries aren't cost-effective, yet
The mass adoption of drone deliveries can be expensive.
To keep up with the promise of speedy deliveries, ecommerce companies might have to build specialised drone delivery facilities to meet faster delivery promises. That would also mean having more cost-intensive warehouses and potentially more employees.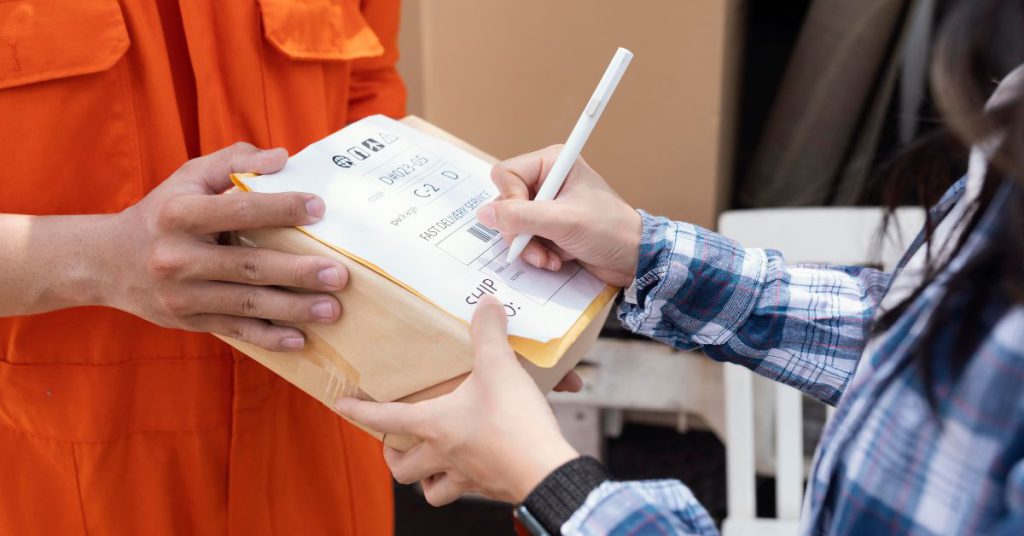 Practically, for drone deliveries to take off, service providers have to prove that they can offer a cost-competitive edge compared to land-based methods such as motorbikes, cars, and lorries.
Automation could therefore be a key factor in lowering the cost of drone deliveries. This will have to come alongside developing drones that can carry more payload and fly longer distances with better batteries.
With such features, delivery drones could reduce the need for human drivers, and therefore lower fuel consumption associated with traditional delivery vehicles.
2. The ecological and social impact of drone deliveries is still unknown
William Alvisse, Secretary of MUDAS pointed out that the commercialisation of drone deliveries could have an impact on nature, and subsequently human welfare.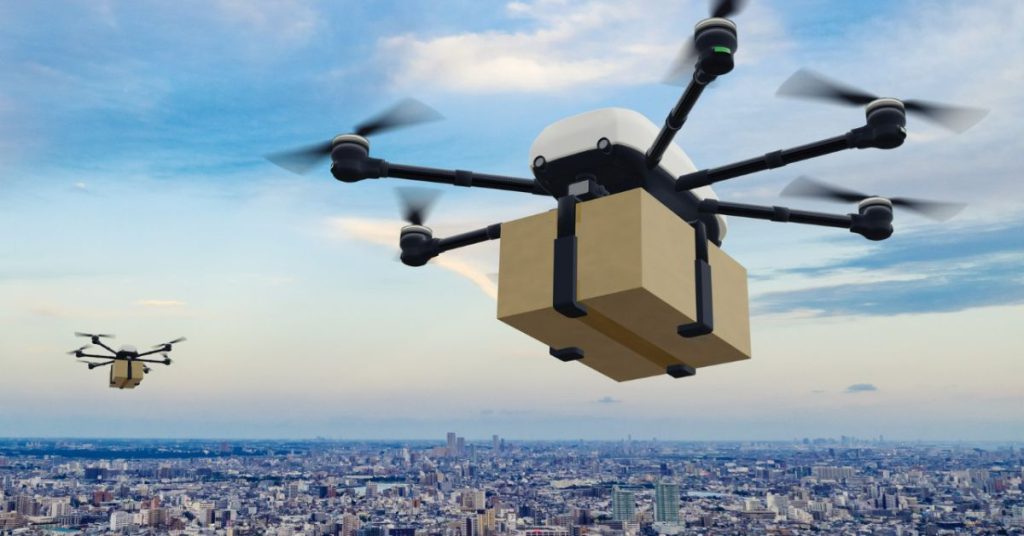 For example, widespread drone operations could contribute to noise pollution, especially in urban areas.
Thus, regulators are still researching the environmental and social impact of drones, which CAAM noted is a crucial area to consider in their guidelines.
With proper planning and optimisation, large-scale drone deliveries could offer a greener alternative to traditional delivery methods.
This is because drones run on electricity and produce lower emissions during operation, which could contribute to a cleaner transportation system.
3. The public still doesn't trust dronetech fully
Like any emerging tech, the public may view the novelty of drone deliveries with an air of distrust.
"The worst thing that could happen to the industry to elevate the public's distrust is a series of high-profile accidents at launch," CAAM said.
Manufacturers and regulators must strive for perfection, which relies heavily on the safety features equipped on drones.
"The technology would require an autonomous drone which is equipped with artificial intelligence (AI) able to reliably identify a clear landing zone," CAAM explained.
Delivery drones must also have obstacle avoidance features to avoid any objects in their delivery path, be they a person, building, or animal such as birds.
"The drones must also have backup features that can mitigate other potential risks," added William.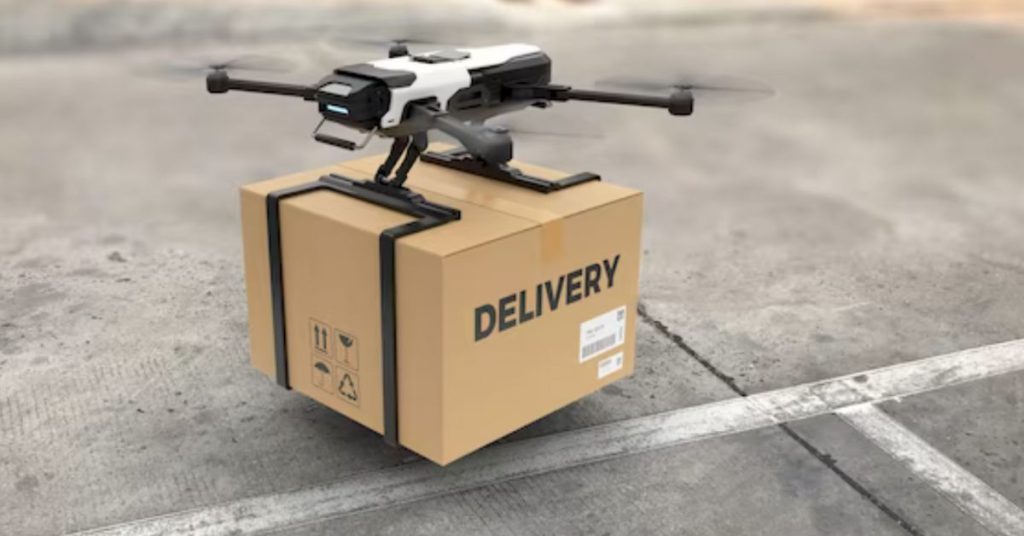 Taking notice of this area, CAAM assured that regulators are still determining how packages can be dropped off safely.
"Various delivery methods have been proposed, such as hovering the drone at a safe height above the destination and lowering the package via a cord, a parachute dropping the parcel onto the landing area, or employing dedicated delivery stations," CAAM shared.
For now, the safety of delivery drones is something that's still being worked out, along with a form of insurance coverage in the unfortunate scenario where damages are caused by a delivery drone.
Advocacy initiatives such as those conducted by associations like MUDAS are vital in educating the public and communities to give them a better understanding of dronetech.
4. We still don't know who gets to fly the delivery drones
Will they be individuals, SMEs, ecommerce platforms, corporations, or dedicated logistics companies?
The interviewees concurred that if every drone operator flies their drones at once, it can lead to airspace congestion between drones and other aircraft, such as aeroplanes and helicopters.
Hence, aerospace regulators are still determining the proper flight paths, or "Drone Highways" for delivery drones.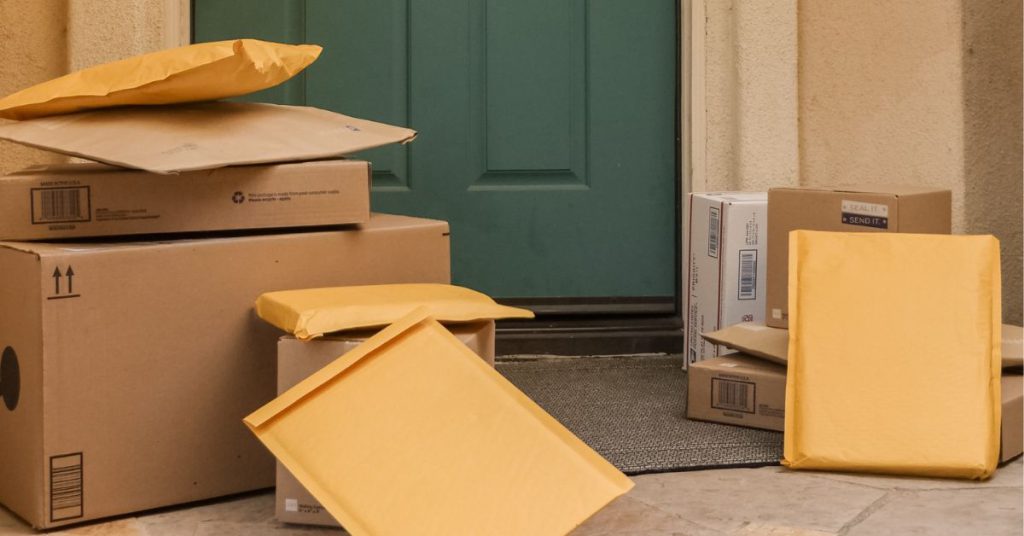 Dr Hazariah also brought up an interesting point.
"From an industrial and corporate perspective, if drone deliveries are made available to all parties, it may result in unfair competition, especially for SMEs."
CAAM chimed in, highlighting that businesses could face challenges such as quality control and customer satisfaction in their delivery experience.
In such a scenario, it may then be necessary for third-party logistics companies to be the ones providing drone delivery services between businesses and consumers for a more even playing ground.
That way, drone delivery prices can be determined by dedicated logistics players, and consumers who opt for drone deliveries will be the ones bearing the shipping costs.
5. No official regulation for drone deliveries has been set globally
As dronetech is an emerging industry, global government agencies and aviation authorities are still coming up with comprehensive regulations to ensure the safe and effective integration of drones into various sectors.
It's likely that Malaysia will only see developments in drone deliveries after they are rolled out globally first. That was noted by Associate Professor Ir. Abu Hanifah Haji Abdullah, a retired Airworthiness Engineering and Management Research Leader from UNIKL MIAT.
He elaborated that all aviation activities are subjected to compliance with the standards published by the International Civil Aviation Organization (ICAO).
"For the case of drone deliveries, the legislation framework does not officially exist yet in the world. However, CAAM has published provisions to legislate drones for research and development activities," Prof Abu added.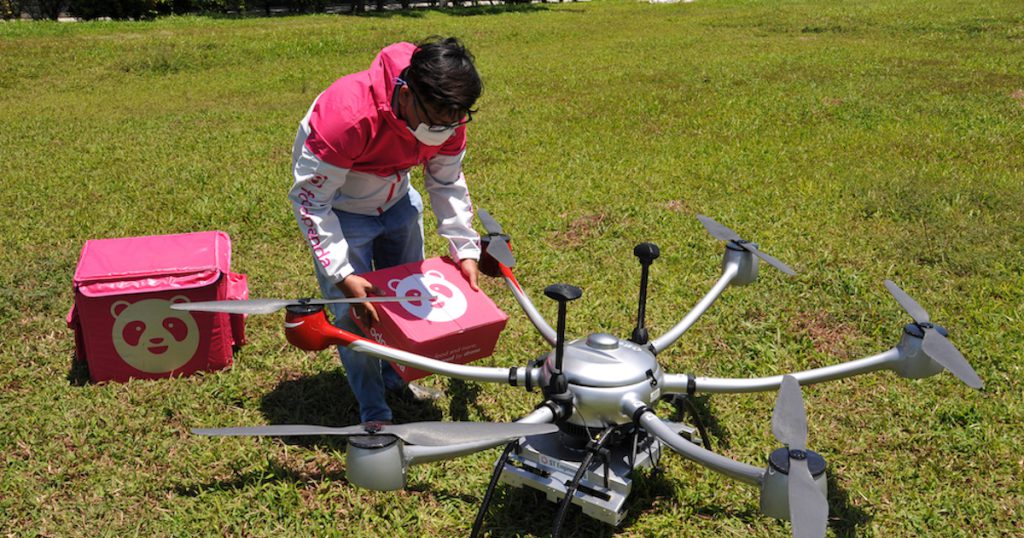 However, MRANTI is positive that drone delivery operations will be operational and commercialised sooner than people might think.
That's according to Wan Mohd Farhan, MRANTI's Head of DroneTech who's also facilitating missions under the Malaysia Dronetech Action Plan 2022-2023 (MDTAP30).
"We are being updated by the authorities and solution providers that there are multiple drone delivery pilots currently being tested in the healthcare, as well as the oil and gas industry," Farhan told Vulcan Post.
"With the current CAD being observed and risk mitigations complied by the drone operators, as well as the UAS Traffic Management system deployed, we could see the commercial deployment of drone delivery in Malaysia as soon as next year."
-//-
While this article has touched on a handful of areas that need to be addressed before drone deliveries can take flight, it doesn't encompass the full picture brought up by the dronetech experts.
This is especially so in terms of the technical aspects required of drones and their operators to safely deliver parcels.
Questions still being discussed include:
What's the maximum weight of parcels a drone can carry? Which drones are suited for the job? What altitude should delivery drones fly at to avoid planes and other aircraft? Who will manage air traffic control for delivery drones?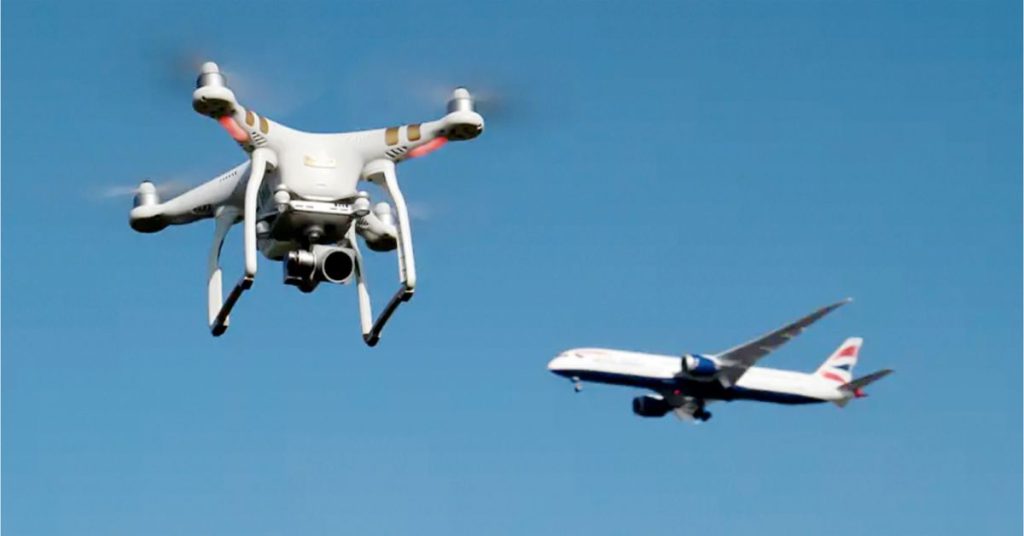 For now, our interviewees believe that once drone deliveries become more widespread, there will be a couple of industries that might be prioritised.
Some examples include the transport of medical supplies, and shore-to-ship deliveries.
As Malaysians await the day when we might get to experience the potential benefits of drone deliveries, drone hobbyists who still wish to practise their flying can do so within the guidelines of existing regulations.
That is, avoiding no-fly zones such as Putrajaya, KLCC, public and high-risk areas like hospitals or industrial complexes, as well as ensuring that your drone flying permits are up to date.
Meanwhile, those who wish to actively get involved in the development of Malaysia's dronetech industry can get in touch with MRANTI.
Featured Image Credit: Freepik