[Written in partnership with Secondlifeasia, but the editorial team had full control over the content.]
Chances are, you've broken at least one smart device once in your life. If you're clumsy like me, this number would look more like thrice, or even four times.
As a clumsy person, I've dropped my fair share of phones over the years (amongst other foolish actions), resulting in repairs that have racked up hefty sums.
Because of the expensive nature of these mistakes, I've often been inclined to fix my phone via my own means (which, true story, actually resulted in needing more repairs, but I digress).
However, while using counterfeit or non-genuine parts might seem like a cost-saving solution, it can have significant long-term repercussions.
That's why Apple has taken a firm stance on using genuine parts for all device repairs and maintenance.
This is according to Secondlifeasia, an Independent Repair Provider (IRP) in Malaysia that's approved by Apple.
Taking it seriously
With 28 years of experience in the business and telecommunications industries, Jerome Teh founded the business with a goal to "digitally disrupt and transform how Apple devices are repaired and serviced", his LinkedIn page states.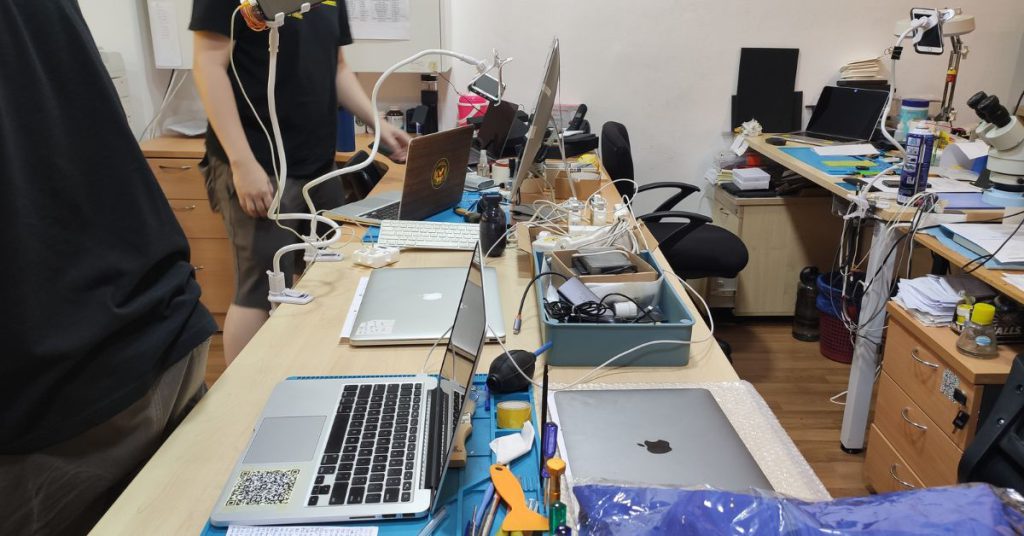 More than just repairing phones, the ethos of the company is to reduce waste, promote sustainable consumption, and overall extend the lifespan of smart devices. To do this, it's important that the company apply to be approved by Apple.
According to Jerome, the process to obtain the approval took about six months to complete, from application to certification.
But the process does not end there. Secondlifeasia's technicians also have to attend Apple's specific training courses and complete their own respective certification at each level in order to be an IRP.
"We used the lockdown period during the pandemic to maximise our time to attend these courses online," Jerome shared.
As an IRP, Secondlifeasia is authorised to provide genuine parts for customers needing replacements of batteries, displays, cameras, and more.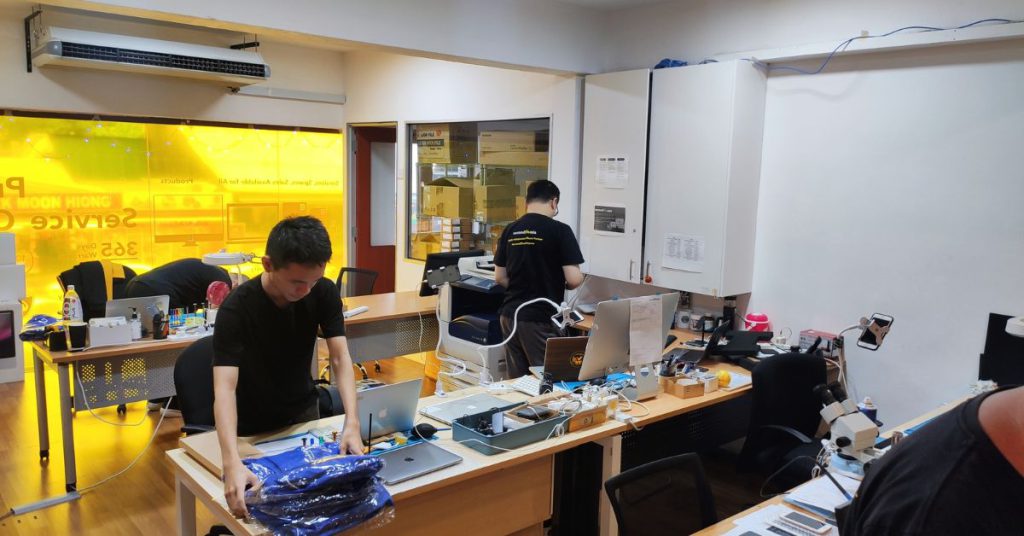 The importance of working with an IRP is because non-IRP and unauthorised repair centres may use Original Equipment Manufacturer (OEM) parts. This will trigger the "Unknown Parts Detected" message on the user's device.
In turn, this message can affect the device's performance.
"Furthermore, the use of non-genuine parts can lead to potential hazards such as battery explosions or leaks, damaging the device and posing risks to users," Jerome added.
If you need any further reason why you should only use genuine parts, it's because non-genuine parts can negatively impact the resale value of your device.
"Apart from wanting a device to be as long-lasting in utility as possible, reselling of the devices is also important for perpetuating a circular economy," Jerome said.
Faster service, longer warranty
Secondlifeasia aside, there are other brands providing the same service. This includes names like Machine, Switch, ITWorld, and MacCity.
In terms of pricing, Jerome claimed that they're on par with other IRPs. However, what sets Secondlifeasia's services apart is its longer warranty and speedier repairs.
Where others usually offer only a three-month warranty period, Secondlifeasia and Secondlifeasia Express offer a 12-month warranty period for battery and camera replacements as well as a 6-month warranty period for display replacements.
"Beyond the advantage of a longer warranty period, our customers also value us for our fast and efficient services," Jerome pointed out. "Same-day repairs are imperative for those who rely on their iPhones for daily use."
Knowing its importance, they remain committed to providing same-day repair services, taking only up to two hours.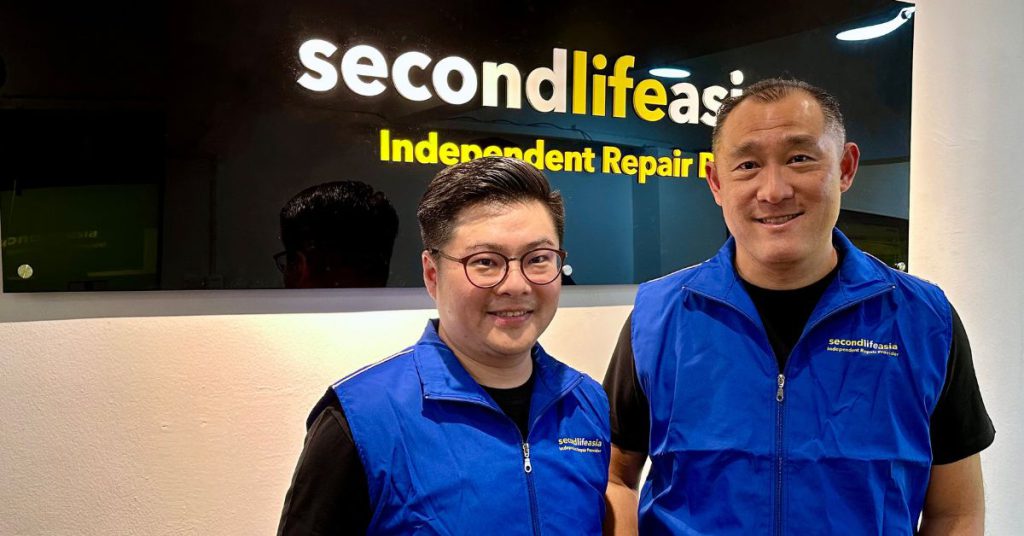 To add an extra layer of protection, IRPs typically also offer protection plans, and the same goes for Secondlifeasia. Its Display Protection Plan aims to safeguard user devices from cracked screens and is available at all Secondlifeasia locations.
To tackle the e-waste problem, Secondlifeasia also runs a programme where customers can drop off their dead devices at its main office in SS2. For their efforts, they will receive a discount voucher.
"We will then recycle this e-waste and devices, part by part working with the appropriate partners."
Educating the public
Even though it's clear that using genuine parts is important, those in a pinch may still opt for cheaper alternatives.
To this, Jerome said, "There is a misconception that the general consumers prioritise prices as the major factor in decision-making. It is not simply based on prices but rather on lack of knowledge and information."
He believes that most people think that the quality of counterfeit parts is exactly the same as genuine parts, which is why they opt for the cheaper option.
But counterfeit parts or OEMs carry higher risks of compromise in safety and quality, due to the lack of quality control.
This means users may have to constantly replace those parts due to malfunctions, which may end up costing more money or worse, cause damage to the devices or users themselves.
"If given the right information and knowledge on the subject, consumers will be more likely opt for genuine parts, desiring the best for the devices they have invested in," Jerome said.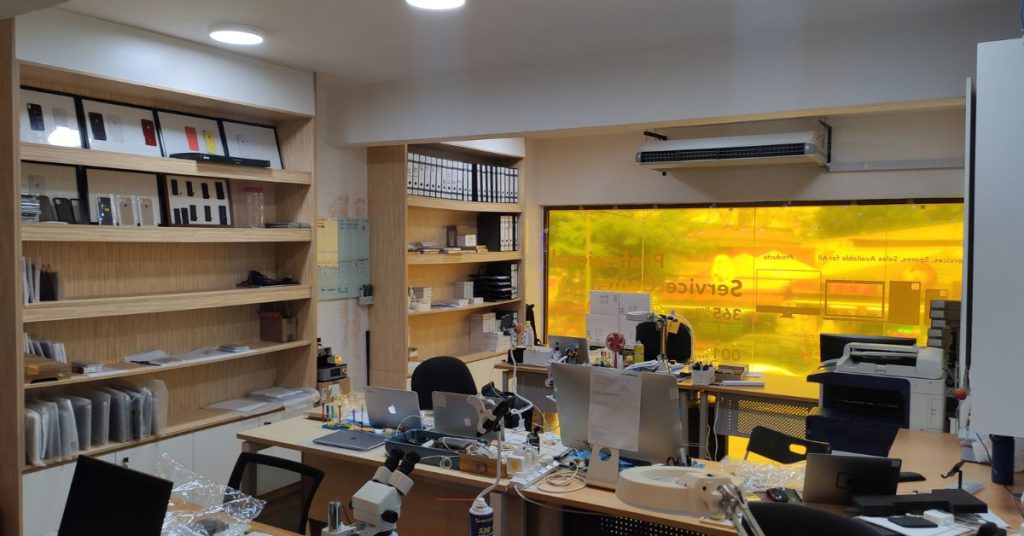 However, spreading education and information is precisely the challenge.
"On our part, we are still a startup, hence we use the best of our means to educate our customers and other users by communicating with them via social media or when they procure our services," Jerome said.
"But on a larger scale, I think we need to collectively open the conversation about this subject and make it a fundamental knowledge for the public. The industry in its entirety, the media, the players, and other stakeholders have a role to play in educating the public."
Expanding its reach
Jerome reported that since Secondlife Asia began operations in January 2020, they have conducted close to 6,000 units in repairs for iPhones, iMacs, MacBooks, iPads, and Apple Watches.
This equates to roughly 480,000kg of carbon waste reduced simply by repairing and giving a second life to these devices, which otherwise would've been disposed.
"By extending the lifespan of these devices, we are picking up momentum in contributing to a circular economy in the long run," Jerome said.
For the rest of 2023, Secondlife Asia aims to expand its reach from the current 20 locations across Malaysia to 30 locations.
By 2024, they plan to up this number to 50 outlets nationwide.
There's good news for non-iPhone users too, as Jerome revealed that the team is planning to build a specialised team to focus on particular Android device brands in the near future.
Learn more about Secondlifeasia here.
Read other articles we've written about Malaysian startups here.