A survey conducted by Etiqa Singapore showed that while more Singaporeans have become more health conscious over the years, many are often stumped when making well-informed choices due to a lack of nutrition knowledge.
On top of that, the number of Singaporeans using food delivery services has increased exponentially during and after the COVID-19 pandemic. According to an article by Mount Elizabeth Singapore, a large portion of the food available on food delivery apps is high in sugar, fat, and salt.
Recognising a gap for healthy and delicious food in Singapore's food delivery market, British chef Maxamillian "Max" Mepham started brainstorming possible solutions in 2020 while serving his mandatory COVID-19 quarantine.
He eventually founded Green Kitchen in 2021. Prior to starting Green Kitchen, Chef Max already had 15 years of experience under his belt, having previously worked in casual and fine dining restaurants, as well as serving as a private chef for prestigious guests, including the British Royal family. 
Together with two chef partners – Chef Adam Bateman and Chef Kyle Redfern – and a team of Michelin-trained chefs, they strive to serve healthy and delicious meals that cater to a wide diversity of palettes and dietary restrictions through the added convenience provided by a meal plan subscription service.
"We enjoy serving our customers well and to do so, we have to not only meet, but to exceed their expectations. At the end of the day, this too is a form of hospitality," said Chef Max.
Tailoring each meal for every customer despite a challenging environment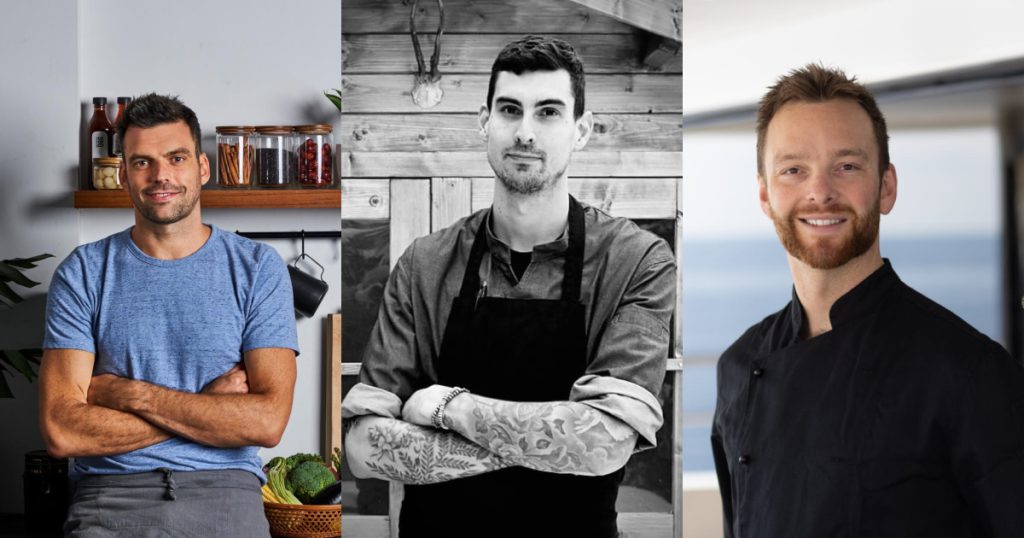 With several meal plan subscriptions in Singapore such as MealPal and PrepBox, and the presence of big-name food delivery companies such as Grab, foodpanda and Deliveroo, how does Green Kitchen stand out in Singapore's competitive food delivery space?
While Chef Max acknowledges that the concept of a meal plan subscription service is not new, he shared that what's unique about Green Kitchen is that it allows customers to customise their meals according to individual dietary restrictions and intolerances, as well as the flexibility to adjust portion sizes within meal plans spanning across three, four, or five days.
These are not cookie-cutter recipes that we use for every single portion that we send out. In fact, every meal we prepare at Green Kitchen is different, because every customer's journey is different.

– Maximilian "Max" Mepham, chef and founder of Green Kitchen
As the saying goes, the customer is always right. Chef Max stressed that customer feedback has been instrumental in Green Kitchen's growth and evolution from the very beginning. It has allowed the business to better understand its market, refine its menu, and build a community of loyal customers.
The feedback from customers also prompted Chef Max to change Green Kitchen's business model. They initially offered a la carte dishes, but transitioned to a meal plan subscription model after realising that customers are looking for more convenience and consistency in their dining experience.
"This transformation has allowed us to provide our customers with not only delicious and health-conscious meals, but also a seamless and hassle-free dining experience for busy consumers," said Chef Max. 
However, starting his business during the pandemic proved to be more challenging than he anticipated. Chef Max shared that he had to prioritise the safety of his team and customers, while adapting to supply chain disruptions affecting their produce and meat.
As a result, strict protocols were put in place to ensure overall safety and they were able to source high-quality ingredients despite the disruptions. This not only helped Green Kitchen weather the COVID-19 pandemic, but it also improved the overall resilience of the business.
Staying innovative while providing healthy and sustainable meals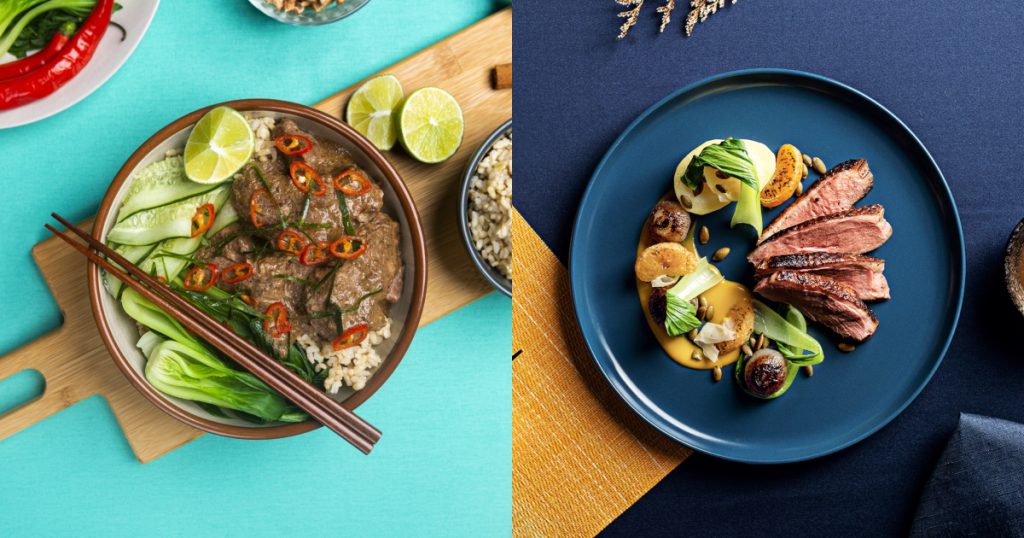 Together with its team of Michelin-trained chefs, Green Kitchen provides a wide variety of dishes that often put a modern twist on traditional recipes. This includes their GK Rendang, a reinterpretation of the classic Southeast Asian dish, and their Mandarin Symphony, which is Green Kitchen's take on duck a l'orange.
To ensure that all meals are nutritious, Green Kitchen also works with nutritionists and specialists who play a crucial role in the ingredient selection process, following a strict rubric that prioritises freshness and nutritional value.
Their invaluable insights and expertise ensure that our meal plans are not only aligned with our nutritional objectives, but also tailored to meet the specific dietary needs and preferences of our diverse clientele. Every dish that bears the Green Kitchen name embodies our commitment to quality, health, and taste.

– Maximilian "Max" Mepham, chef and founder of Green Kitchen
Sustainability is another key pillar of Green Kitchen's business philosophy and operations. They take pride in using locally sourced produce from sustainable sources such as Singaporean fish farm Ah Hua Kelong and Vietnamese shrimp farm Selvia Shrimp, which raises shrimp in mangrove forests.
Green Kitchen has also partnered with BioPak to use biodegradable and compostable packaging for their dishes, with Chef Max emphasising the importance of doing their part for the planet.
Their sustainability efforts have paid off, earning them recognition and endorsements from Singaporean media and personalities like Paul Foster, as well as fostering partnerships with other sustainable organisations.
The secret ingredient to survive a saturated industry
Singapore's F&B industry is extremely competitive, with many homegrown and well-established brands vying for dominance in the market.
While several food delivery and meal planning services continue to operate, some unfortunately fell short and failed to cement themselves in Singapore's food scene. For instance, in 2019, Hong Kong-based startup Plum ceased operations in Singapore amidst a major restructuring exercise.
Chef Max believes that the secret to long-lasting success in the crowded F&B industry is to proactively address customers' demands. He recognises that more consumers are becoming more conscious of their dietary choices and are looking for meals that can improve their overall well-being.
"The need for a more convenient dining option has led people to turn to Green Kitchen as both their meal provider and a solution to the age-old question of 'what's for dinner?'. Striking the perfect harmony between flavour, health, and convenience is the key driver of lasting success," said Chef Max. This strategy has propelled Green Kitchen's growth, resulting in a fourfold increase in sales and revenue during its first two years of operations.     
Looking ahead to the next five years, Green Kitchen aims to solidify its position as a trailblazer in the culinary industry. Chef Max shares that they plan to expand their reach and menu offerings, improve their delivery capabilities, and explore potential partnership opportunities that align with their mission and philosophy.
We see the current food landscape resembling the outdated Blockbuster model, and we aim to be the 'Netflix of the culinary world'. Our subscription-based food service is designed to be convenient, delectable, customisable, and health-conscious.

Our ultimate goal remains the same — to empower individuals to make wholesome and delicious food choices while championing a healthier and more sustainable future.

– Maximilian "Max" Mepham, chef and founder of Green Kitchen
---
Embark on your startup journey with MAS-regulated ANEXT Bank, one of Singapore's first digital banks for SMEs.
---
Featured Image Credit: Green Kitchen