Samsung Malaysia Electronics (Samsung) today announced the launch of its Galaxy S23 FE, Galaxy Tab S9 FE and S9 FE+, and Galaxy Buds FE in Malaysia.
In its press release, Samsung stated that the Galaxy FE Series is the perfect representation of everything Samsung fans love. This includes its premium design, advanced performance, cutting-edge camera, and audio capabilities.
But let's break down what's new with these Samsung devices.
Galaxy S23 FE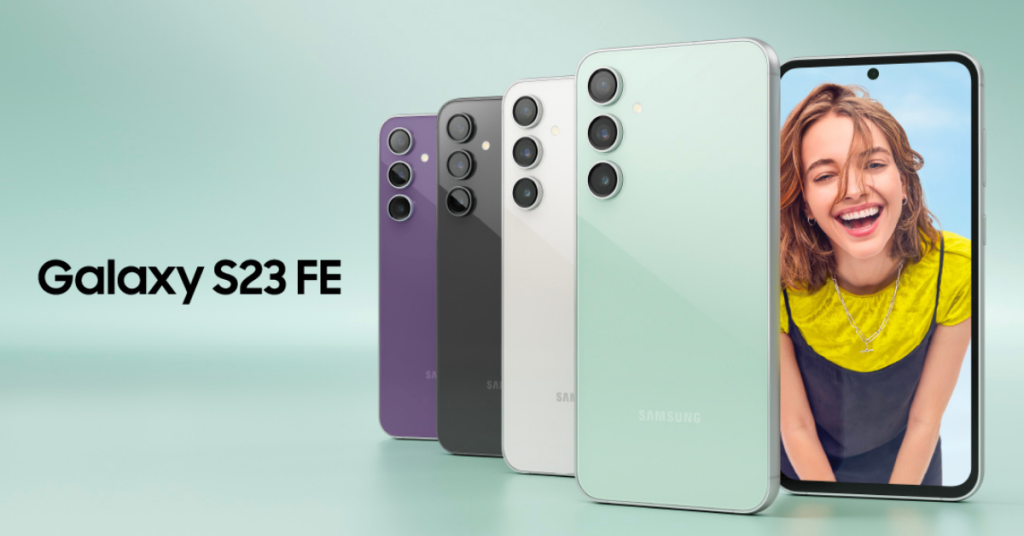 Samsung's S23 FE features a 6.4-inch FHD screen and weighs 209g. This is slightly smaller and lighter than the S23 Ultra (6.8-inch and 234g), but larger than the S23 (6.1-inch and 168g).
It also has a 12MP ultra-wide camera, 50MP wide camera, 8MP telephoto camera with 3x optical zoom, and 10MP front camera.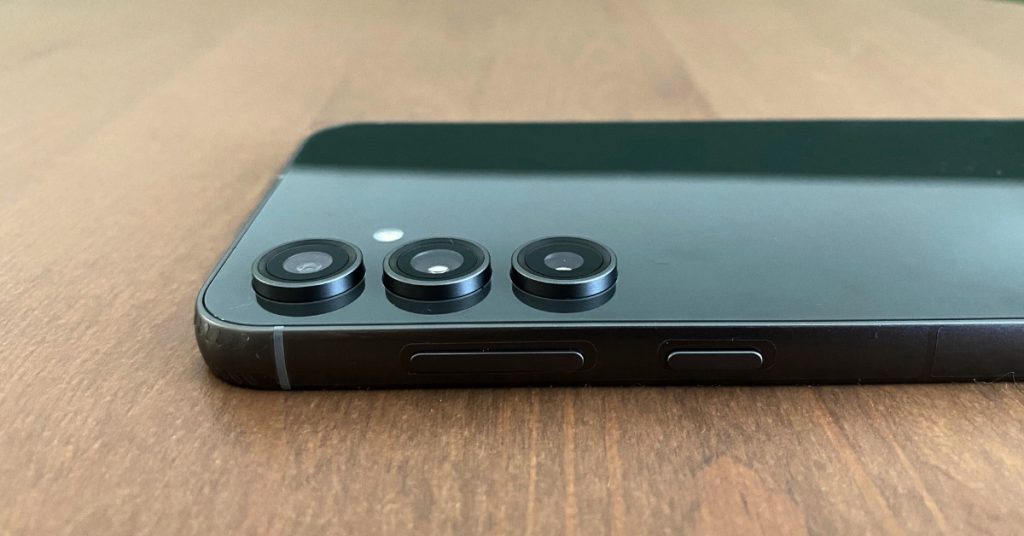 Its battery capacity is 4,500mAh and it supports up to 50% wired charging in around 30 minutes using a 25W adapter. In terms of network and connectivity, the phone supports 5G, LTE, Wi-Fi 6E, and Wi-Fi Direct Bluetooth v 5.3.
Based on its press release, this phone has an IP68 rating. So it's technically water resistant in up to 1.5 metres of fresh water for up to half an hour and is protected from dust, dirt, and sand.
The S23 FE comes in four colours, namely mint, cream, graphite, and purple. Storage-wise, customers can choose between 128GB (RM2,999) and 256GB (RM3,299).
Galaxy Tab S9 FE and S9 FE+
As for Samsung's Galaxy Tab S9 FE and S9 FE+, they come in four colours as well (mint, lavender, grey, and silver).
Tab S9 FE
Tab S9 FE+
Display
10.9-inch, LCD
12.4-inch, LCD
Weight
524g
628g
Camera
8MP Rear Camera
12MP Ultra-Wide Front Camera
8MP + 8MP Ultra-Wide Rear Camera
12MP Ultra-Wide Front Camera
Memory and storage
6GB + 128GB
8GB + 256GB
8GB + 128GB
12GB + 256GB
Battery capacity
8,000mAh
10,090mAh
Similar to the S23 FE, these two tab models support 5G, LTE, and Wi-Fi Direct Bluetooth v 5.3. But instead of WiFi 6, the tabs support the more advanced WiFi 6E.
The tabs both sport dual speaker by AKG and Dolby Atmos, and have an S Pen included. But do note that BLE (Bluetooth Low Energy) is not supported.
Some accessories for the tabs include S Pen Creator Edition, Book Cover Keyboard, Book Cover Keyboard Slim, Smart Book Cover, and Outdoor Cover.
Galaxy Buds FE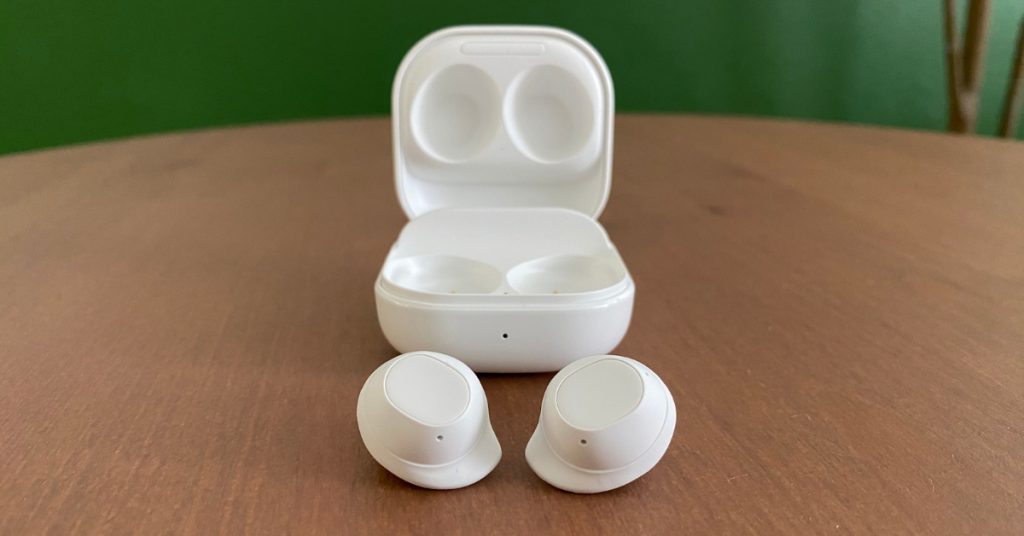 Seemingly for the first time, Samsung's FE series lineup includes earbuds. For audiophiles, the Galaxy Buds FE (RM399) is available in two colours—graphite and white. The wireless earbuds feature a new wingtip design and active noise cancellation (ANC) technology.
Each earbud weighs 5.6g whereas the accompanying charging case weighs 40g. Battery-wise, the earbuds are 60mAh and the charging case is 479mAh, which are standard capacities.
Users can listen for up to 8.5 hours each time with ANC off, and 6 hours with ANC on. The charging case itself provides up to 21 hours of battery life (with ANC on) when the case and earbuds are charged to 100%.
There are three microphones (two outer and one inner) and the talk time (with ANC on) is up to 3.5 hours. With ANC off, that provides an additional half an hour.
In terms of compatibility, the Buds FE is able to pair with Android 8.0 devices or higher with more than 1.5GB of RAM.
Promotions that come with the launch
The Galaxy FE Series will be available in Malaysia starting today (October 10, 2023).
"In conjunction with the launch of the most Epic FE devices yet, we are celebrating the fans with exclusive experiences and merchandise curated for #GalaxyTroop, as well as rewards and promos that they cannot get elsewhere," KM Liew, Vice President & Head of Mobile eXperience (MX) at Samsung said in the press release.
To elaborate, there's a Fan Exclusive promo of up to RM500, along with other perks. Those who purchase between October 10, 2023 until November 30, 2023 can enjoy these device-specific promos:
Galaxy S23 FE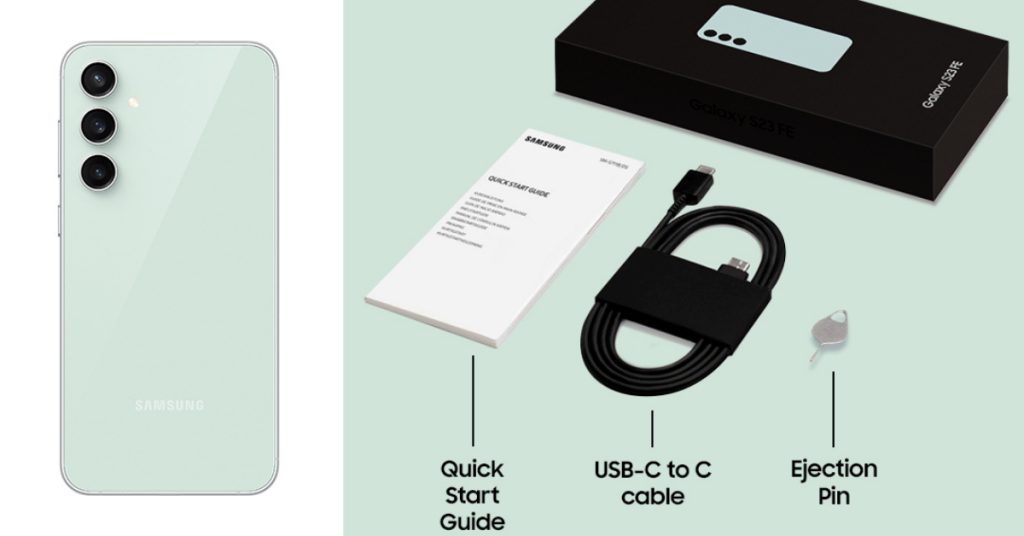 Get double storage with RM300 off the Galaxy S23 FE 256GB model (subject to stock availability)
Save up to RM350 in trade-in rebate
Up to 30% off purchase-with-purchase on Samsung Care+, selected Galaxy Tablets and Buds Series, and Samsung Accessories
Get a Fan Exclusive promo of RM500 by registering to be a #GalaxyTroop
Galaxy Tab S9 FE and S9 FE+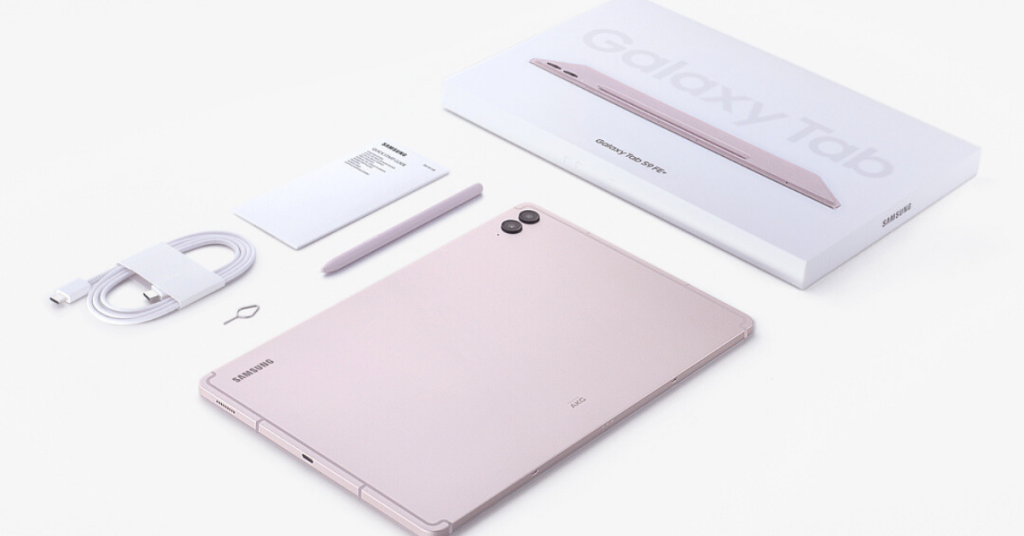 A free Smart Book Cover worth up to RM389 (subject to stock availability)
Up to 30% off purchase-with-purchase of Samsung Care+, Galaxy Buds FE and selected Samsung Accessories
A one-year Viu Premium Subscription free voucher code that's worth RM99
Get a Fan Exclusive promo of RM300 by registering to be a #GalaxyTroop
Galaxy Buds FE
A Minion Bob Eco-Friends Cover worth RM169 for free
Featured Image Credit: Vulcan Post