[This is a sponsored article with SNS Network.]
Did you know that SMEs account for 43% of cyberattacks annually, with 46% of cyberattacks happening to small businesses with 1,000 or fewer employees?
This could happen because SMEs may give higher priority to their day-to-day operations and growing their business. Therefore, cybersecurity takes a backseat.
There are third-party software that can protect your device against viruses and malware, but some companies might want an added layer of security.
In that case, you might prefer having a device that comes designed with cybersecurity features, such as the commercial-grade performance notebook, HP ProBook 445 G9.
In partnership with local IT solutions provider SNS Network, here's a breakdown of how the laptop's security features work in a way that entrepreneurs and business professionals can count on.
1. It acts like a personal bodyguard for your business's digital activities
For an online business, especially an ecommerce venture, plenty of financial transactions and customer data get exchanged every day.
If cybercriminals get ahold of sensitive information, it could compromise customer trust and in a worst-case scenario, lead your business to legal complications.
Hence, the HP ProBook 445 G9 comes equipped with HP Wolf Security for Business. It offers a unified platform for managing all aspects of security, including endpoint protection, network security, and more.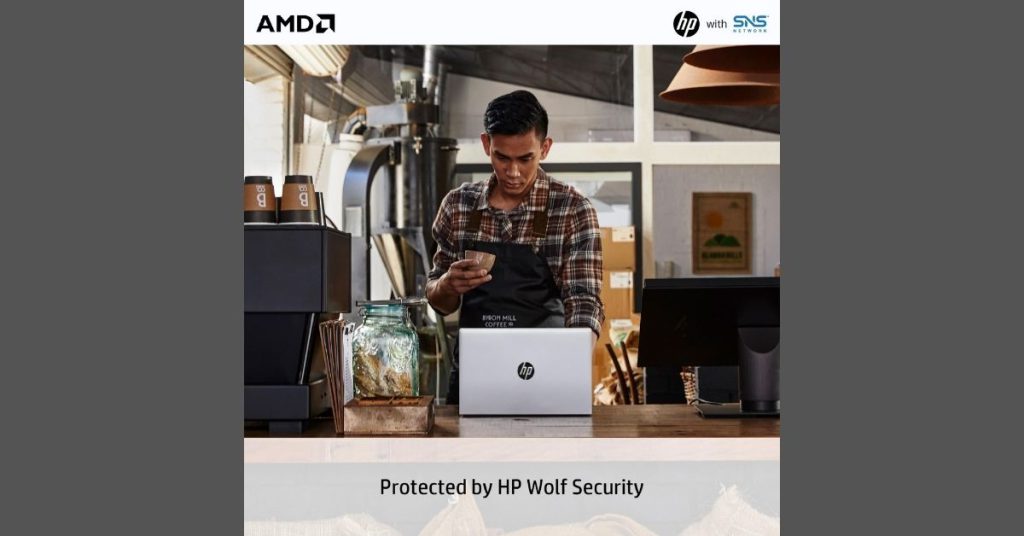 Think of HP Wolf Security for Business as an all-in-one security system for your digital store. It's like having an attentive security guard for your computers, phones, and servers, keeping out all the bad guys like viruses and cyberattacks.
This means that you can shield your customer data and online transactions from malicious threats, helping your online store remain a safe and trusted destination for customers, while safeguarding your brand's reputation.
HP Wolf Security for Business also allows you to set granular rules, much like handing out different keys to various parts of your physical store.
You can control who has access to sensitive information, payment processing, or administrative functions. This ensures that your team can work efficiently while minimising the risk of internal threats.
2. It can predict cyber threats coming your way, and fight them off in the background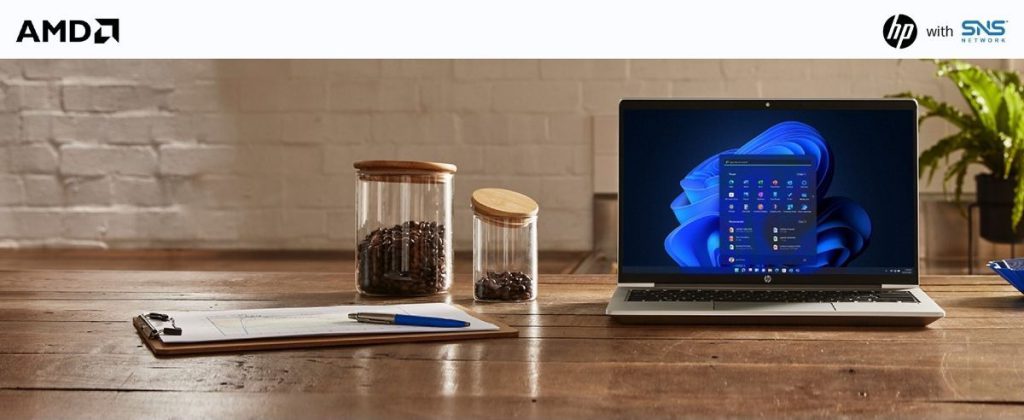 Another way the HP ProBook 445 G9 keeps your business operations safe is via HP Sure Sense.
The software has a smart prediction model that guesses when cybercriminals might try to mess with your computer via viruses or malware.
As the software can also defend against cyber threats in the background, it can keep your sensitive data safe without interrupting your business's day-to-day operations.
3. It detects hidden cyber attacks in shared files
SMEs may frequently have clients and stakeholders working from different locations, making digital document sharing essential for remote collaboration.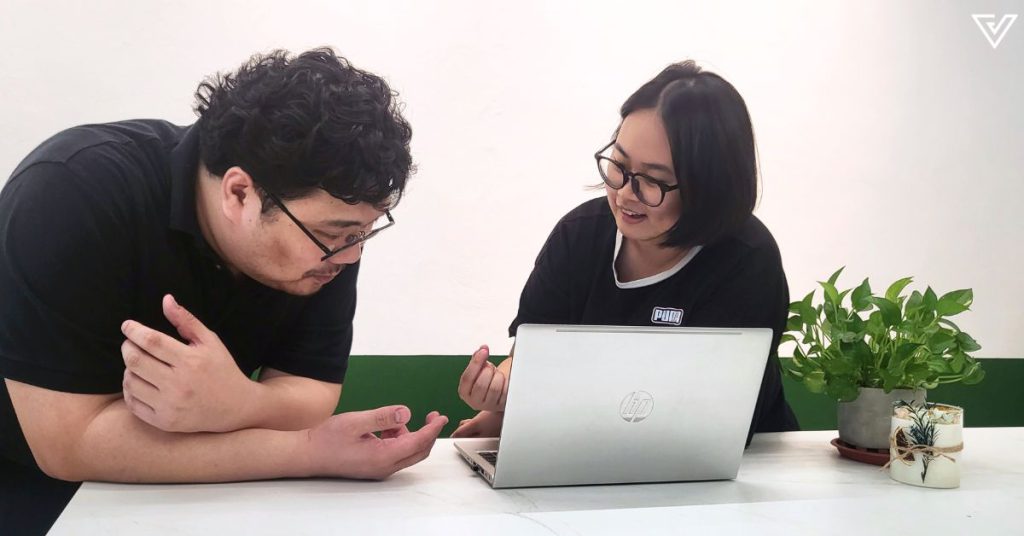 Sometimes, there may be malicious code hidden in these PDFs or read-only Microsoft Office files, which is why the HP ProBook 445 G9 comes with HP Sure Click pre-installed.
Think of the software as a highly sceptical and protective parent for your computer. When you click on a website or open a suspicious document, HP Sure Click doesn't trust it right away.
Instead, it creates a little protective bubble called a micro-VM (virtual machine).
Imagine the micro-VM as a sealed container. If there's any sneaky malware hiding inside a digital file trying to mess with your computer, it gets trapped inside this container so your computer stays unaffected.
For SMEs, this means added security and peace of mind when dealing with potentially harmful websites and documents.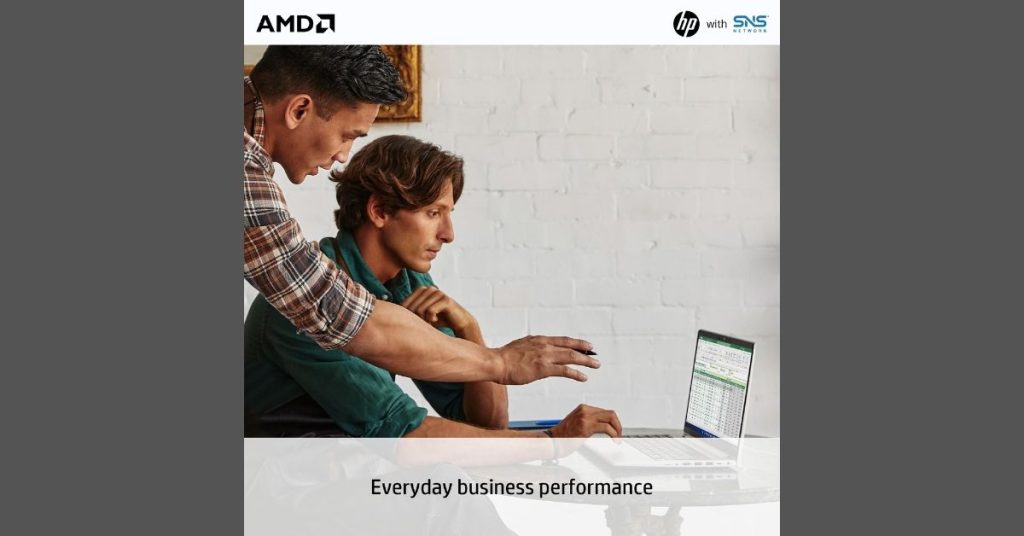 4. It keeps your confidential meetings safe from surveillance
In today's world of hybrid work, privileged discussions and confidential Zoom calls often occur using devices with built-in cameras.
Ensuring that these cameras can be physically blocked when they're not in use adds an extra layer of protection against unauthorised surveillance or potential breaches.
Understanding the needs of businesses in this area, the HP ProBook 445 G9 is integrated with the HP Privacy Camera. It's a manual shutter that seamlessly sits behind the cover glass of the device and can be enabled with a simple swipe.
5. It's powered by a security-focused processor
In addition, the HP ProBook 445 G9 has an added security layer that's powered by AMD Ryzen™ PRO, which are processors built to enable businesses to crunch data or create content with ease.
The AMD PRO Security can be likened to a watchdog that helps defend your company's sensitive data no matter the time of day, with its integrated on-chip security features.
This includes the Microsoft Pluton security processor, AMD Secure Processor, AMD "Zen" Architecture, and AMD Platform Secure Boot.
All in all, the AMD Ryzen™ PRO processor contributes to a secure laptop boot-up, safeguards the device against firmware vulnerabilities, fortifies the operating system against potential attacks, and deters unauthorized access to the device.

-//-
Part of implementing proactive cybersecurity measures requires companies to have the right awareness to keep themselves protected in the digital sphere.
This task can be made easier by utilising devices that can keep your business safe from the get-go, such as the HP ProBook 445 G9.
Powered by the AMD Ryzen™ processor, this also means that the laptops are designed to keep you efficient as you collaborate with your team remotely to grow your business.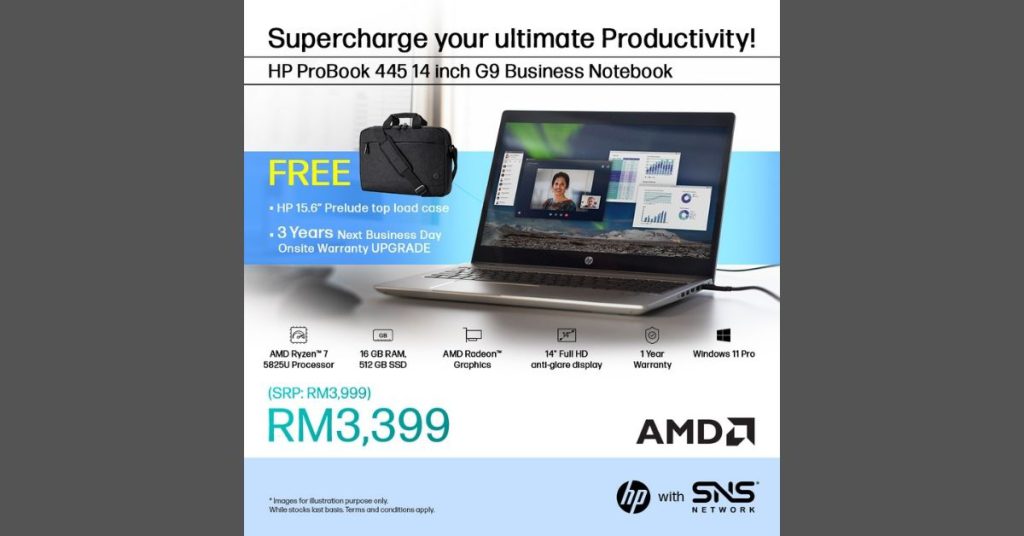 To help businesses easily integrate such security-based laptops into their workforce, SNS Network is offering special deals to businesses that register their interest. This includes an instant rebate of RM600 from the HP ProBook 445 G9's original selling price of RM3,999.
This arrangement also includes a complimentary warranty upgrade to three years, with next-business-day on-site assistance.
Register your interest in getting the HP ProBook 445 G9 here.
Read about other tech-related articles we've written here.
Featured Image Credit: Vulcan Post