Launching a startup is a thrilling yet challenging endeavour that involves countless decisions, one of the most critical being the location to kickstart your business. 
Selecting the right location for your startup can significantly impact its success. Entrepreneurs need to consider various factors, such as economic stability, regulatory environment, access to talent, and market opportunities. 
In recent years, Singapore has emerged as a top choice for entrepreneurs looking to establish their companies before venturing into the global arena. Here are some key reasons why the city-state has garnered attention and acclaim for its attributes that make it a prime choice for startups: 
1. Economic stability and robust infrastructure
Singapore boasts an exemplary record of economic stability. Even during times of global economic turbulence, it has managed to maintain its financial equilibrium. Its well-diversified economy is less susceptible to extreme fluctuations, and the government's prudent fiscal policies provide a safety net that shields businesses from severe economic shocks.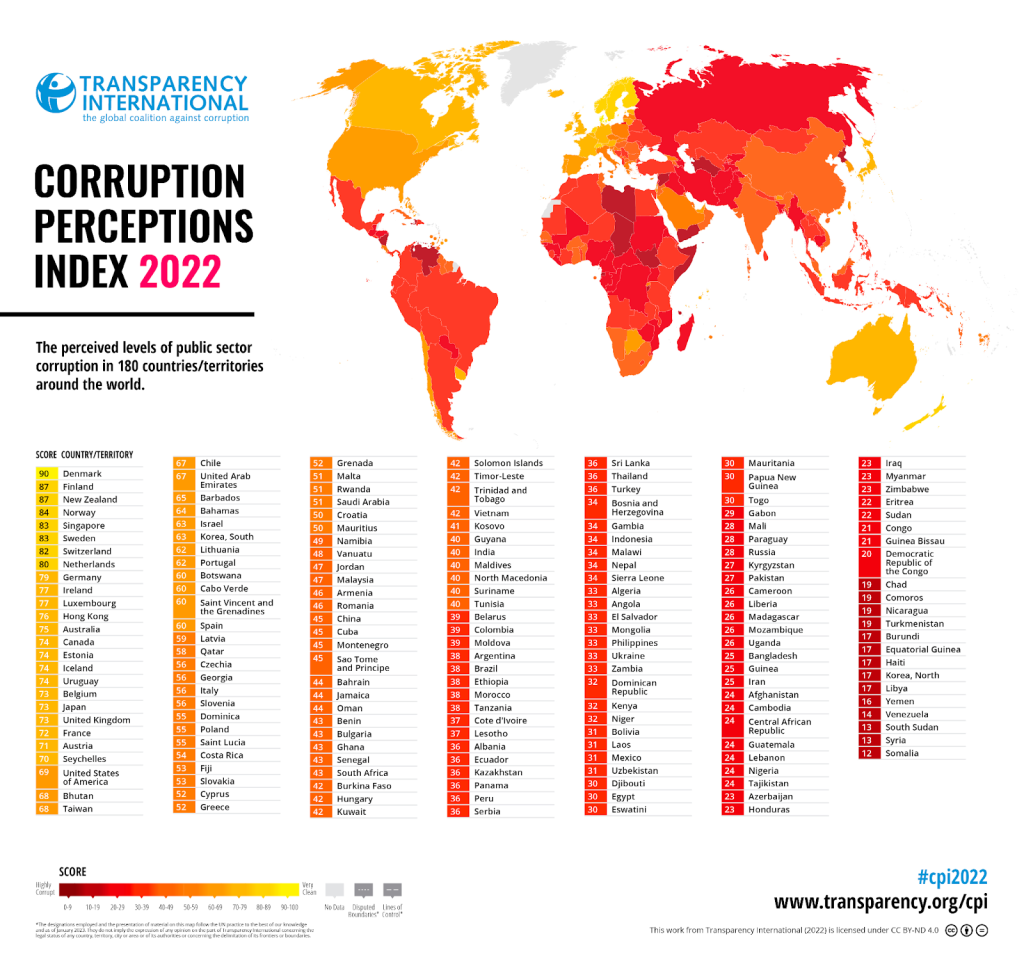 Furthermore, Singapore consistently ranks among the least corrupt nations globally, according to the Transparency International Corruption Perceptions Index. This transparency and absence of corruption create a level playing field for startups, ensuring that success is determined by merit and innovation, rather than by navigating a corrupt environment.
Additionally, Singapore's infrastructure is renowned for its efficiency and connectivity. Its strategic location as a maritime and aviation hub makes it an ideal base for businesses looking to move goods and people across borders. In fact, the Changi Airport and the Port of Singapore are among the busiest and most advanced in the world, facilitating seamless trade and travel.
Singapore is also committed to becoming a smart city, with initiatives focused on enhancing sustainability, efficiency, and quality of life. This commitment extends to supporting businesses that align with smart city goals, making it an attractive destination for startups in sectors like clean energy, urban mobility, and Internet of Things (IoT) technology. 
2. Pro-business policies and regulatory framework
Singapore's regulatory environment is known for its transparency and predictability. Entrepreneurs and investors can make informed decisions with confidence, knowing that the rules and regulations are well-defined and consistently applied. This predictability reduces uncertainty and risk for startups, making it easier to plan for the future.
Singapore also offers a competitive tax regime that benefits startups. The country has a low corporate tax rate, and there are various tax incentives and exemptions available for businesses. Startups often enjoy tax benefits during their initial years of operation, allowing them to reinvest their profits for growth.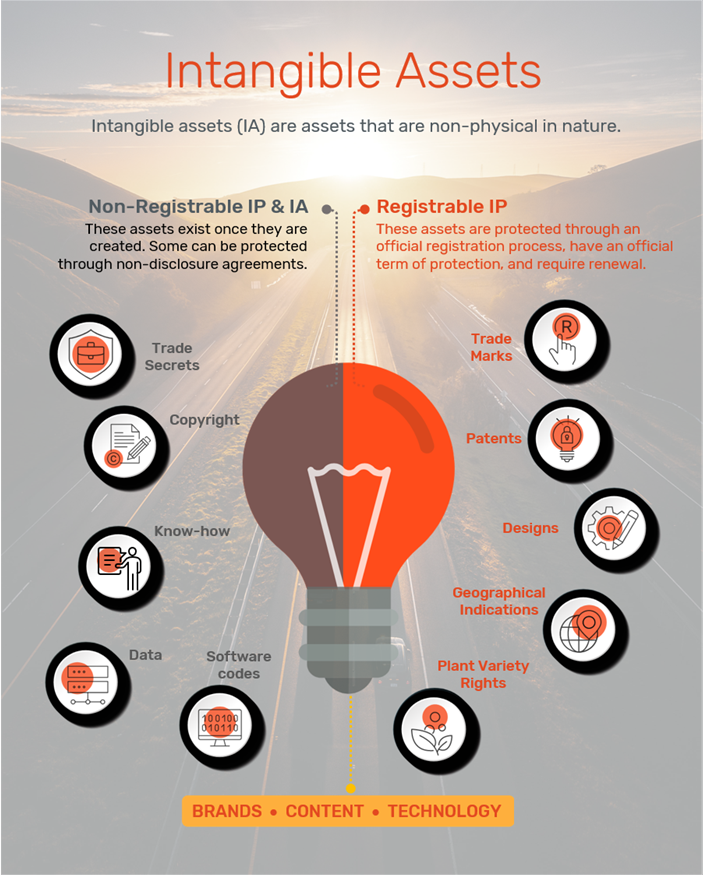 Furthermore, intellectual property (IP) is a critical asset for many startups, especially those in technology and innovation-driven industries. Singapore has robust IP protection laws and a legal framework that safeguards the rights of businesses and inventors. This protection encourages innovation and helps startups secure their competitive advantage.
Singapore has plenty of other business-friendly regulations. The government actively strives to reduce bureaucracy and streamline regulatory processes, making it easier to set up and operate a business in Singapore compared to many other countries. 
Singapore tailors its regulatory support to specific industries and sectors. For instance, the Monetary Authority of Singapore (MAS) provides regulatory sandboxes for fintech startups, allowing them to test innovative financial products and services in a controlled environment before full compliance with regulations is required.
Singapore has also introduced several incentives aimed at fostering innovation. The Research & Development (R&D) Tax Incentive, for example, encourages companies to invest in R&D activities by providing tax deductions and cash grants. Startups engaged in cutting-edge technology and research can benefit significantly from such incentives.
For startups that require international talent, Singapore's immigration policies are conducive. The Employment Pass (EP) and the S Pass are work visas designed to attract foreign professionals and skilled workers. This flexibility in hiring talent from around the world helps startups access a diverse and specialised workforce. 
3. Strategic location in Asia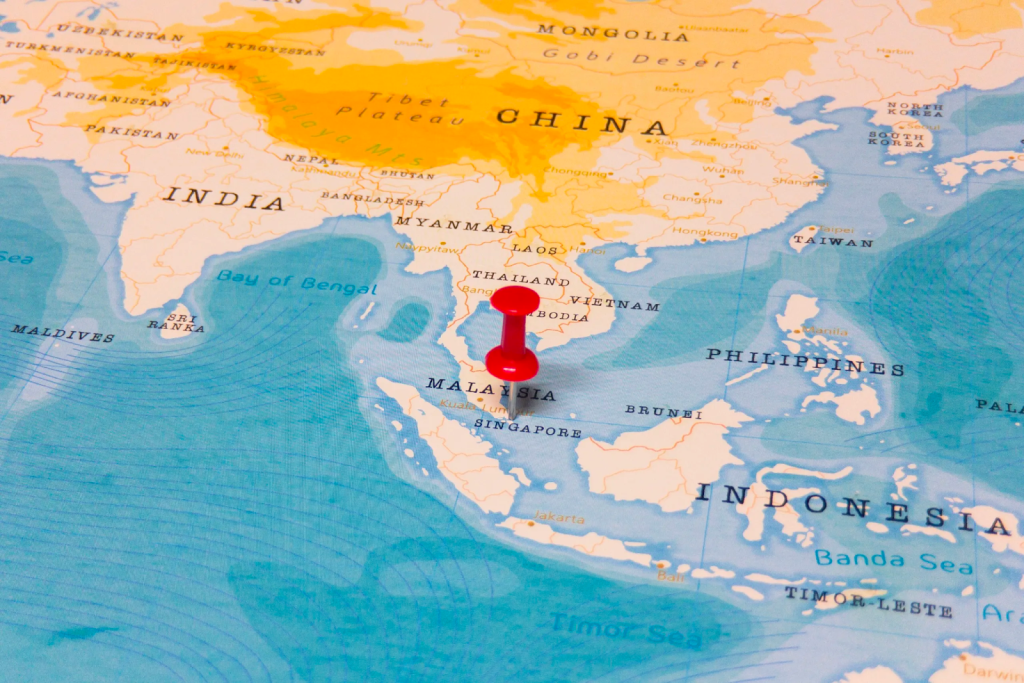 Singapore's geographical location at the crossroads of Asia makes it a natural gateway to one of the world's most dynamic and rapidly growing regions. The city-state serves as a bridge between East and West, providing startups with unparalleled access to Asian markets.
Startups based in Singapore are just a short flight away from some of the largest and fastest-growing markets in the world. Countries like China, India, Indonesia, Malaysia and Thailand are within a few hours' reach. This proximity simplifies market entry and expansion efforts, reducing time and costs associated with international travel.
Many multinational corporations such as TikTok, Twitter, and Zoom have chosen Singapore as their regional headquarters for Asia. This concentration of global players creates a vibrant business ecosystem and opens up opportunities for startups to engage with these companies, form partnerships, and access potential clients or investors.
Singapore also has a network of free trade agreements (FTAs) with multiple countries and regions. This network simplifies trade and investment for startups and ensures that they can navigate complex international regulations and tariffs more easily. Singapore's FTA with the Association of Southeast Asian Nations (ASEAN) is particularly valuable for startups looking to tap into this burgeoning market. 
4. A vibrant startup ecosystem
Singapore is home to a plethora of incubators and accelerators, both public and private. These organisations provide startups with essential resources, mentorship, funding, and access to networks.
Singapore's startup ecosystem also benefits from a well-developed venture capital (VC) and angel investor community. VC firms in the region actively seek promising startups to invest in, and there is a growing interest in funding innovative ventures. Startups can tap into a variety of funding options, including early-stage seed funding and later-stage growth capital.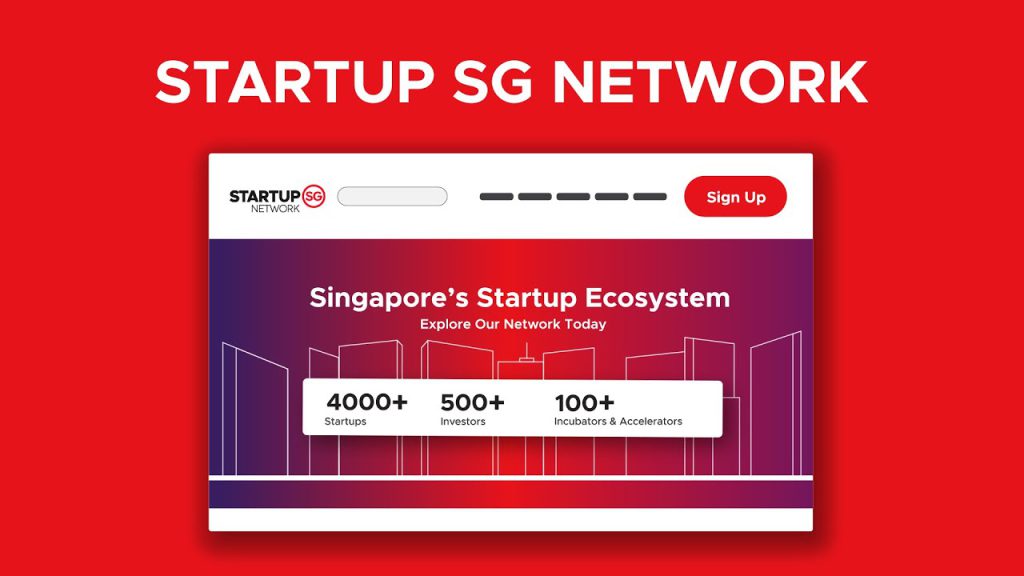 The government also plays an active role in nurturing the startup ecosystem. Initiatives like the Startup SG and grants from organisations like Enterprise Singapore provide financial support and resources to startups. These initiatives encourage entrepreneurship and innovation, driving the growth of the startup community.
In addition, Singapore hosts a multitude of networking events, conferences, and meetups catering to different industries and interests. These gatherings provide startups with opportunities to connect with potential partners, investors, customers and mentors. Afterall, building a robust network is crucial for a startup's growth.
The city-state also boasts a thriving co-working space culture. These shared workspaces offer flexibility and cost-effectiveness for startups in their early stages. They also foster collaboration and networking opportunities as startups share spaces with other like-minded entrepreneurs and businesses. 
Many successful startups went local first before going global
Several startups have leveraged Singapore as their launchpad to global success, reinforcing its status as an ideal destination for entrepreneurs.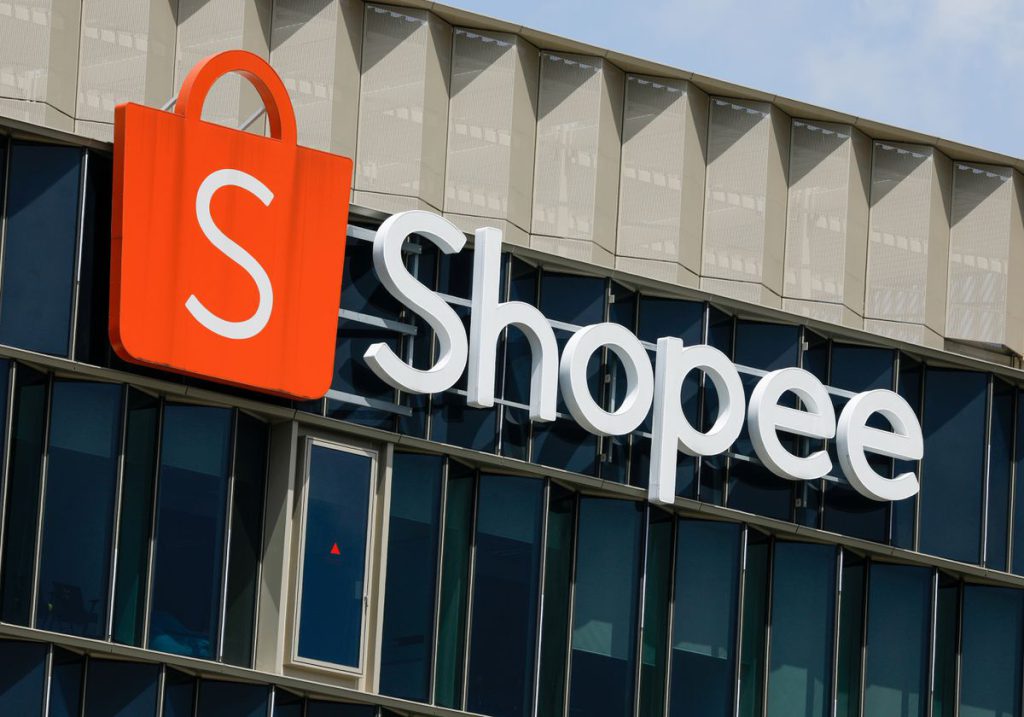 Shopee, part of the Sea Group, entered the e-commerce arena in Singapore in 2015. Despite being a latecomer – Lazada and Tokopedia launched three and six years ahead respectively – Shopee rapidly caught up with these Alibaba-backed incumbents.
With the backing of a strong parent company and a solid foundation in Singapore, Shopee expanded to multiple countries across Southeast Asia and even ventured into other markets like Taiwan and Brazil. 
Similarly, gaming hardware manufacturing company Razer was also founded in Singapore back in 2015. Over the years, it has grown to become a recognised brand in the global gaming industry, with a strong presence in key markets such as North America, Europe, and Asia.
In 2021, the company set up its Southeast Asia headquarters in Singapore, housing its corporate office, RazerStore, and RazerCafe, all under one roof.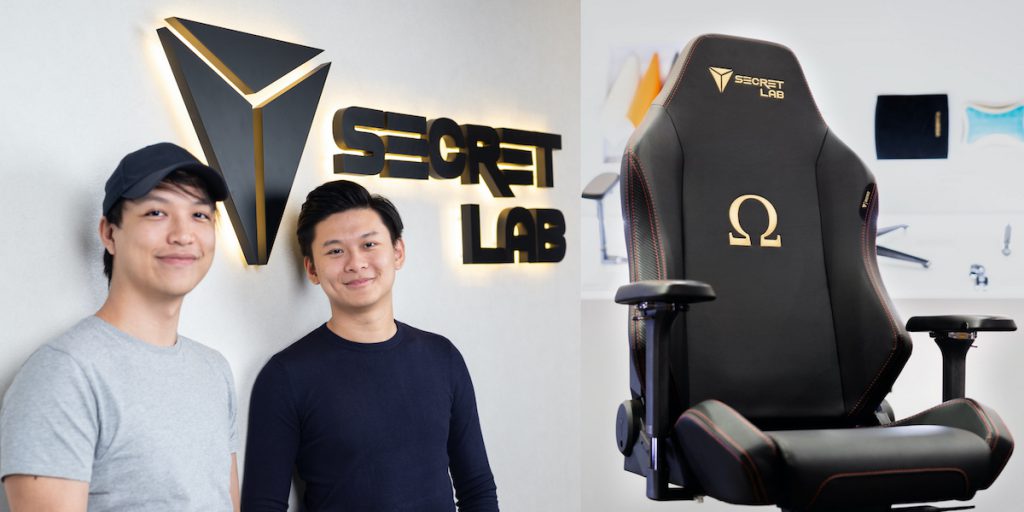 Meanwhile, another gaming company – local gaming chair brand Secretlab – has put Singapore on the global map since its inception in 2014.
Secretlab manufactures more than one million chairs a year. Without any physical stores, it has made its mark in over 50 countries, with North America and the European Union being its largest markets.
The success stories of these companies further highlight the opportunities available to startups in Singapore.
As the global startup landscape continues to evolve, Singapore's role as a springboard for international expansion is likely to strengthen, solidifying its status as a premier destination for startups.
Entrepreneurs looking to take their ideas to the next level and expand globally would be wise to consider Singapore as the ideal launchpad for their ventures. With its unique combination of advantages. Singapore provides a solid foundation for startups to thrive and prosper on a global scale. 
---
ANEXT Bank, a Singapore-based digital bank regulated by MAS, empowers startups with easy and accessible financing to fuel their business growth and expansion.
---
Featured Image Credit: Osome