For many Singaporean parents, ensuring that their children receive the best education is a key priority, and it all starts as early as their formative years.
While some parents decide their child's preschool based on its location and school fees, there are parents who enrol their child in preschools with unique teaching methods, such as Ednovation with their Artificial Intelligence (AI)-driven curriculum.
Prior to starting Ednovation, Dr Richard Yen graduated from Harvard university with a doctorate in Physics. He started his career as a scientist and eventually worked in the Silicon Valley. He shared that he created Ednovation as he wanted to fill a gap in Singapore's education system that incorporates technology and encourages creativity and originality, emphasising that a one-size-fits-all teaching method does not exist.
It is crucial for students to understand that it is acceptable to think differently. After all, there is only one correct answer to questions like '5 + 5,' which students must know. Yet, they also need the opportunity to explore questions like '? + ? = 10,' which could have multiple valid answers. Striving to achieve this equilibrium is the overarching goal at Ednovation.

– Dr Richard Yen, founder of Ednovation
With a mission to create a robust curriculum, Dr Yen invested S$50,000 of his own savings to start Ednovation in 1991, becoming the first to introduce computer-based learning in local and international preschools.
Building creativity from young
Unlike other Edtech startups like JustAskProf that work with ages seven and above, Ednovation's teaching curriculum is created solely for preschoolers. Dr Yen shared that the reason why he chose to work with preschoolers is that they are able to adapt and absorb large amounts of information as compared to older age groups.
He also referenced a longitudinal study conducted for NASA on the creativity of children. The results from this study showed that the level of creativity drastically decreases as children grow older, from 98 per cent at five-years-old to a mere 2 per cent at adulthood. This became a key driver to create a new curriculum for preschoolers in Singapore.
Our conviction is that to instil this crucial mindset, we must catch children at an early age. By immersing them in an environment that fosters divergent thinking, we lay the foundation for a generation that approaches challenges with creativity and embraces the myriad possibilities that lie ahead.

– Dr Richard Yen, founder of Ednovation
'Future-proofing' with AI
In recent years, AI has made its breakthrough to the mainstream, and while it has made some jobs redundant, it has also created new opportunities in the job market.
Acknowledging its potential to transform the future job market, Ednovation has evolved into a 'trilingual' model by incorporating coding into their programme in 2017, and subsequently, AI for their six-year-old students in 2019, recognising coding as a 'third language' apart from English and the mother tongue. 
When describing the students' relationship when interacting with AI, Dr Yen introduced a 'Tutor, Tool and Tutee' concept, where the students can seamlessly switch between roles and have a multi-dimensional and holistic learning experience.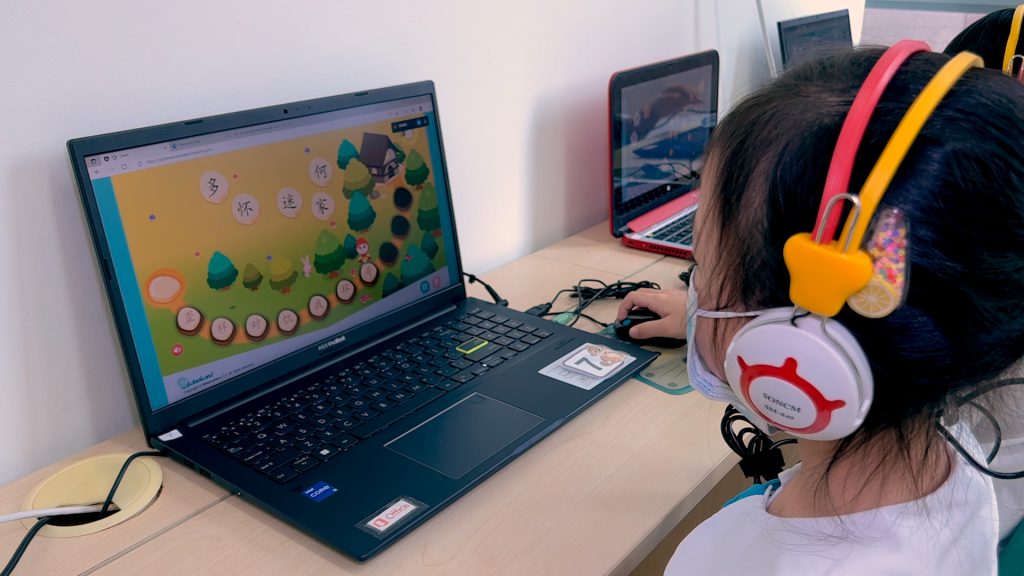 On AI's role as a 'tutor', Dr Yen referenced Ednovation's AI Chinese programme to illustrate the relationship, where AI plays the role of a supportive mentor and guides the child through a tailored revision process. The programme was launched in 2022 and is looking to introduce their AI Maths programme in 2024. 
They say every child is different and they learn at different speeds. Hence, it is impossible for a teacher to cater to every child and generalise their needs. According to Dr Yen, Ednovation's AI algorithms ensure that each child is able to be taught according to their learning speed and capability, personalising their learning experience.
Ednovation has since developed their own programme on top of ChatGPT – EdGPT, that allows speech recognition on top of typing prompts, and introduced DALL-E, OpenAI's AI-powered image generator, to aid students in visualising their imaginative thoughts at the beginning of this year.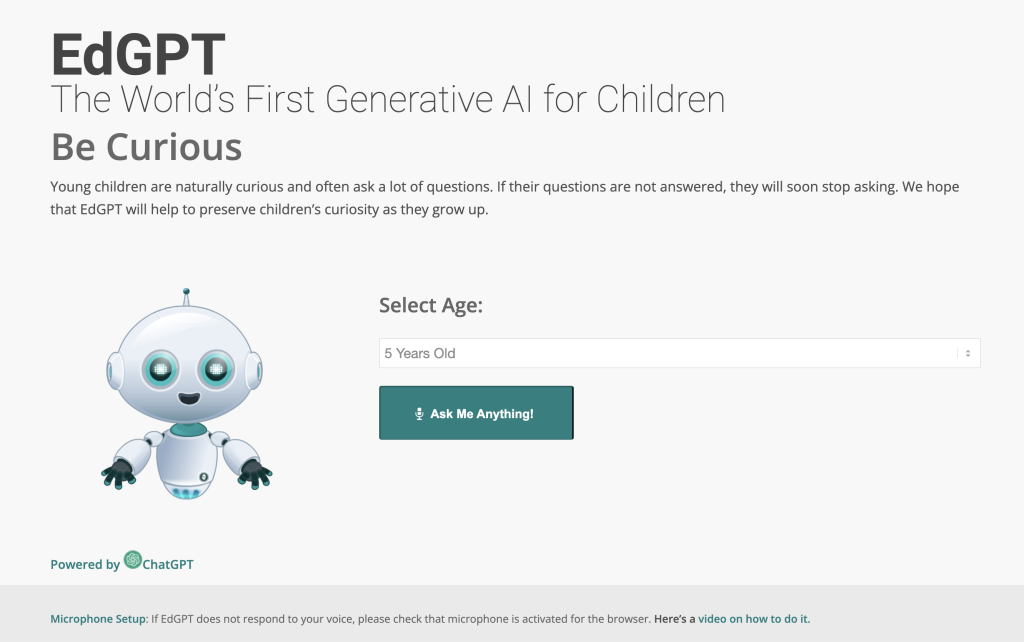 Not only does this show how AI is used as a creative 'tool' that empowers children to explore their creativity, AI could also assume the role of a 'tutee'. Dr Yen explained that the children can 'guide' the AI through coding, allowing them to learn more about computational thinking and develop logical reasoning and problem-solving skills.
He also added that by understanding the inner workings of AI, the children can cultivate a well-rounded skill set that goes beyond traditional learning methods.
In an era where technology, particularly AI, is becoming increasingly pervasive, we recognise the imperative for students to not only adapt to this landscape but to thrive within it. Our curriculum is designed to impart the skills and knowledge necessary for students to effectively leverage AI, ensuring they are not merely consumers but adept creators and collaborators in a technology-driven world.

– Dr Richard Yen, founder of Ednovation
However, some parents have expressed their concerns on the potential negative effects that technology has on their child's development. Some of the worries they had were the misuse of online learning platforms and the potential exposure to inappropriate content.
Ednovation acknowledges the potential risks and has implemented stringent regulations to ensure responsible use of AI. To ensure screen time is regulated, all coding classes for their four-year old students are designed to be screen-free. An age limit of up to seven years of age is also set in EdGPT to ensure age-appropriate responses are given.
Dr Yen stressed the importance of technology literacy in children, explaining that instead of "bubble-wrapping" children from technology, institutions should empower children to become savvy and responsible users.
Maintaining the human touch
Another pillar to Ednovation's 'future-proofing' curriculum is Human Intelligence (HI). According to Dr Yen, HI encompasses qualities and concepts such as Emotional Intelligence (EQ), empathy and values that are 'uniquely human' – indispensable qualities that enhance the richness of human interactions.
"By capitalising on the brain's natural inclination to form connections, our curriculum creates an optimal environment for comprehensive learning, laying the groundwork for lifelong cognitive abilities and adaptability," explained Dr Yen.
HI is taught through immersive and diverse methods in ChildFirst – the first preschool organically established by Ednovation. Apart from storytelling and creating opportunities for peer interaction, students are involved in charitable initiatives where core values such as empathy and social responsibility are exhibited and passed down.
HI is also integrated into Ednovation's projects, including a 'robot dance' project for their six-year-old students. For this project, the students will learn how to use ScratchJr, a computer programme developed by MIT, to code the robot to 'dance'.
They say no science experiment is successful on the first try, and Dr Yen agrees with this sentiment. He added that apart from building their coding capabilities, children will also build on their adaptability through this project.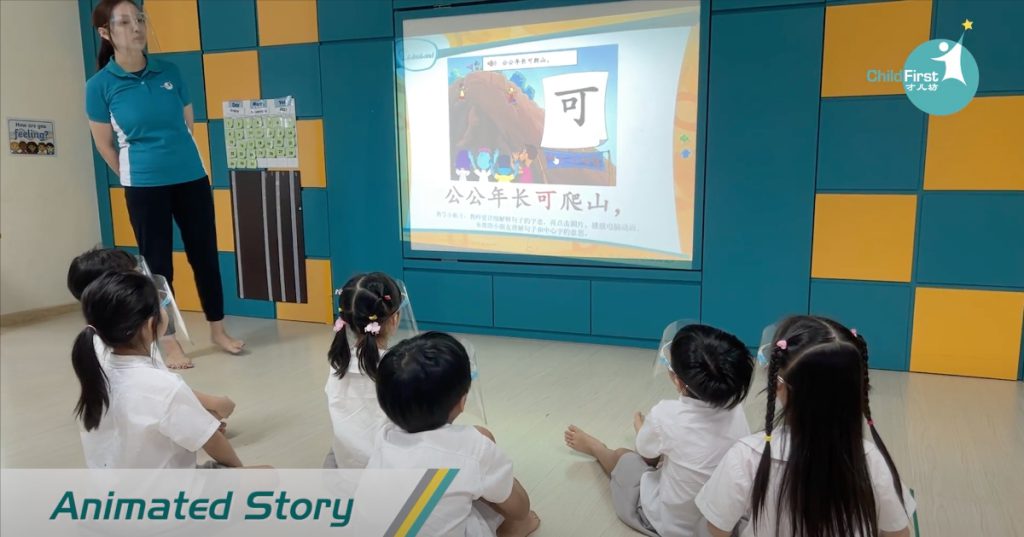 However, the idea of their children learning from robots can be daunting for parents, who worry that the 'human touch' that teachers bring may be replaced.
"We firmly believe that learning extends beyond the mere acquisition of knowledge. It is inherently a social process," said Dr Yen. He then emphasised that teachers play an irreplaceable role in education, and that good teachers are not interchangeable with machines.
He also noted that AI would eventually complete routine and menial tasks, which allows teachers to dedicate more time in developing higher-order skills in their students, such as problem-solving and critical thinking skills, which could not be taught through machines.
It is a vision where technology enhances, rather than supplants, the invaluable human touch in education.

– Dr Richard Yen, founder of Ednovation
Ednovation's trilingual education model has since been well-received by their students and parents, cementing their position as a trailblazer in the education sector.
Pushing towards better innovation in education

To date, Ednovation is operating more than 70 preschools and teaching over 7,000 students both in Singapore and internationally in 2007 in China.
While planning for the expansion, Dr Yen sought additional funding from external investors, but it did not come without challenges. Apart from convincing investors of the viability of Ednovation's model, he had to navigate economic uncertainties and ensure that his business objectives were aligned with the investors.
Despite all odds, Ednovation successfully entered the Chinese market with the help of a private equity investor. The institution first positioned themselves as a provider of bilingual education through their unique structure with half-day immersion sessions in English and Chinese.
Their innovative curriculum was especially well-received among Chinese parents, allowing their first centre to achieve full occupancy upon opening. Ednovation has since launched their programmes in other countries in the ASEAN region and modified their curriculum to the different learning and cultural needs.
Currently, Ednovation is actively exploring additional applications of generative AI to further enrich and enhance their preschool education programmes. Dr Yen has also envisioned a greater integration of AI into education, however noting that the education system has yet to catch up with the pace of AI evolution. 
Nevertheless, Dr Yen believes that this challenge creates the opportunity for private education centres to support existing education systems, as well as startups and Edtech companies to spearhead innovations.
"The marriage of public and private efforts stands as a promising strategy to overcome the challenges and accelerate progress in the AI-driven education landscape, both in Singapore and beyond," added Dr Yen.
Dr Yen has also expressed his ambition to provide continuity to his students as they grow older by offering one-day enrichment programmes and resources. He hopes that the next generation will not only excel academically, but also to be equipped with the skills and mindset to create a better future for themselves. 
As the founder of Ednovation, I wear two hats – that of a father deeply invested in the future of my own children and that of a scientist passionate about neuroscience and AI. Ednovation is more than a company; it's a vessel for channelling my commitment and passion into creating a lasting impact on the educational landscape. Together, we're not just adapting to the future; we're actively creating it.

– Dr Richard Yen, founder of Ednovation
---
Embark on your startup journey with MAS-regulated ANEXT Bank, one of Singapore's first digital banks for SMEs.
---
Featured Image Credit: Ednovation