It all started with a hunt for salted caramel ice cream.
When Tat Wei (affectionately known as Tat) studied engineering in London, he was hooked by the ice cream from a one-star Michelin restaurant in Soho. Dubbing it the best ice cream he's ever tasted, he frequented the restaurant just for the ice cream. 
So imagine his disappointment when he couldn't find any salted caramel ice cream after coming home to KL. This was about a decade ago.
Not one to give up, the then 26-year-old decided to recreate the ice cream from memory. Thus, Forty Licks Ice Cream was born.
A sweet start
After whipping up his first perfect salted caramel ice cream, Tat shared it around for a taste test. He received nothing but positive feedback, it was a success. So he began entertaining the idea of starting a business.
But the lack of entrepreneurial experience made him a little uncertain, "Unless you consider trading Magic or Pokemon cards in school [as experience]," Tat joked.
Ultimately, it was the support and encouragement of his boss at PwC that pushed him to explore the opportunity. The assurance of a welcome return at PwC should his business go sour also didn't hurt.
"With that, I quit my job and didn't look back."
At the time, locally-made artisanal ice creams were quite rare in the Klang Valley. In fact, Forty Licks Ice Cream was one of the few brands that launched before the dessert trend blew up. They're even older than the popular Inside Scoop ice cream brand.
So how come you and I have never really heard of them?
"Taking into consideration our strengths as well as our shortcomings, we decided to focus more on B2B and developed our products accordingly," the founder explained.
This explains the brand's limited visibility in the retail space. While their ice cream is still being sold under the Forty Licks brand, they have been focusing more on partnering with other businesses.
So you might not even know you're having their ice cream as they're produced for other brands on a white-label basis.
Thankfully, some partnering brands have given permission to be named. They include well-known spots such as Wildflowers, Owls Cafe, Merchant's Lane, and Midorie to name a few.
Besides partnering with commercial brands found in supermarkets, Forty Licks at its peak has also supplied to more than 100 cafes and restaurants in the Klang Valley, Ipoh, and Penang. Though, this number has reduced by half with the closure of some establishments.
This B2B strategy has proven to pay off as the brand continues to grow strong after a decade of churning ice cream.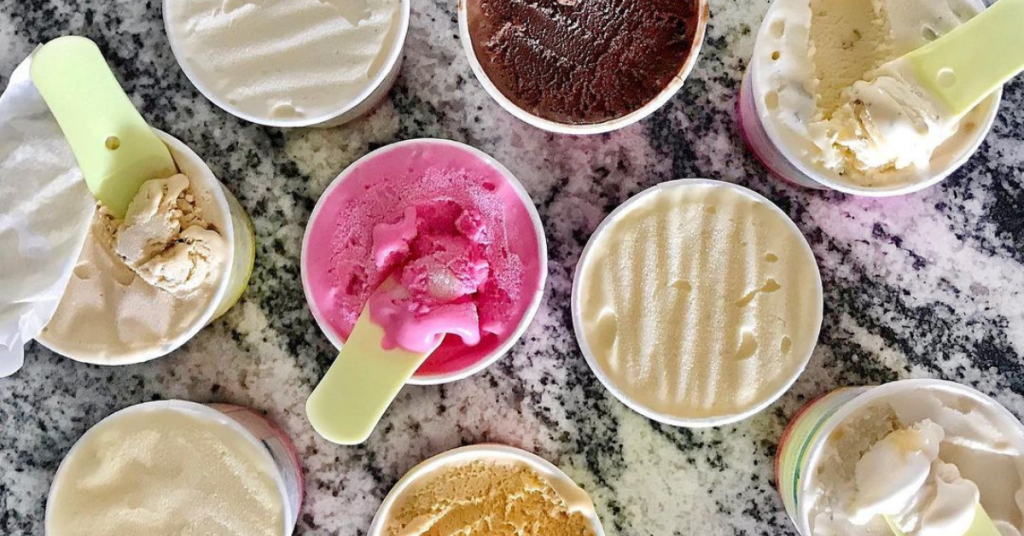 Sweet treats are made of these
But how does it differ from other ice cream brands out there?
The highlight of Forty Licks Ice Cream is that they produce French-style ice cream, which uses egg yolks. The yolks act as an emulsifier, giving the dessert a smoother and silkier texture. A specific technique is also required to not end up with ice cream that tastes like scrambled eggs.
Emphasising just how rare it is in Malaysia, Tat said, "As far as I know, only Häagen-Dazs ice cream can be considered French-style."
His confidence in the authenticity of his product was clear when he shared a cooking hack. "For someone who doesn't want to make crème anglaise (French vanilla-flavored custard sauce usually served with desserts) from scratch, buy a pint of our or Häagen-Dazs' French vanilla ice cream and defrost."
Yet, despite the skills needed to create his ice cream, the pricing of his products is quite affordable. For a pint of 500ml ice cream, it costs between RM25 to RM35 depending on the chosen flavour. Delivery is charged separately and determined by the distance from Kepong, which is where they're based.
This is slightly cheaper than Häagen-Dazs', which typically costs RM34.50 (on GrabFood) for a pint of 473ml ice cream.
Even when comparing to other local artisanal ice cream brands, Forty Licks Ice Cream is still the more wallet-friendly option. OohLaLa, who likens their ice cream to Häagen-Dazs' as well, is priced at RM32.90 for a pint of 450ml ice cream. Similarly, the mass-friendly brand Inside Scoop offers a pint of 473ml at RM33.
Of course, there are various undisclosed factors that goes into the pricing discrepancies, so it's best not to take anything at face value.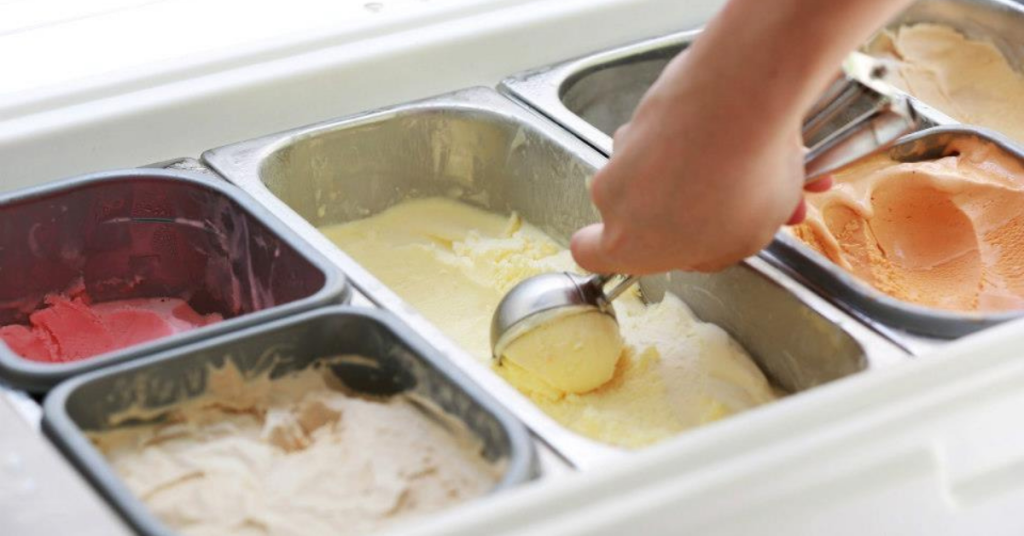 As of now, Forty Licks Ice Cream carries 15 standard flavours, including the one that launched Tat's confectionary venture. Many of the flavours actually started with the founder's personal favourites.
"Earl Grey was my favourite tea, salty popcorn because I prefer it to caramel popcorn, rum raisin was my absolute favourite flavour."
The conventional flavours (like dark chocolate and vanilla) were only added when the brand became a B2B-centred business. They've also customised flavours for their clients. Some funky ones that they've created in the past are green curry, tom yam, and even wagyu.
The brand also does their own R&D to test out new flavours, different styles, and price points. At one time, popsicles were looked into, but were too labour intensive and required different equipment.
To cater to niche markets, Tat tried his hand at creating sugar-free ice cream. "I must admit that I'm not the biggest fan of this… I still believe that ice cream should be an indulgence, and must contain fat and sugar. Without it, ice cream wouldn't taste as good as it should!"
(Malaysian low-calorie ice cream brand OohLaLa might beg to differ though!)
It's not the end of the rainbow yet
Considering how successful the brand is, one nagging question we had to ask was why Forty Licks Ice Cream chose to stay small.
"Personally, I am quite risk averse and would prefer to stay debt free and grow the business organically," Tat revealed.
It might seem like an unsafe decision in this tech age, where competition is usually tight in the F&B industry. But Forty Licks has managed to make it work for them. Many of the brand's clients know about them through word-of-mouth marketing.
Another reason Tat intentionally keeps Forty Licks small is the flexibility it offers. "We can make necessary changes to survive economic downfalls as compared to a bigger outfit."
He also shared that it gives the brand more control over their products, ensuring it's "a perfect fit" for customers.
In the long run, Tat hopes to eventually open an ice cream parlour. As someone with a sweet tooth, I look forward to that day so I can easily grab a scoop on a hot day. But for now, knowing that I can have their ice cream delivered to my doorstep is a pretty sweet treat too.
Learn more about Forty Licks Ice Cream here.
Read other articles we've written about Malaysian startups here.
Featured Image Credit: Forty Licks Ice Cream