Driving along the North-South Expressway and entering Melaka, you'll see a billboard welcoming you into the state that's sponsored by Aik Cheong Coffee Roaster (Aik Cheong).
This signboard is a familiar one to me, as it's what greets me every time I go home.
Even outside of Melaka, though, Aik Cheong has become a household name that's known for its instant beverages. Even if the name doesn't ring a bell, we'd bet you've seen its products in shopping malls and convenience stores.
Yet, not many have ever heard of the story behind this homegrown brand.
It all started in Melaka
In 1955—two years before Malaya's independence—Aik Cheong Coffee Roaster was founded in a little wooden shop in Temple Street, old Melaka Town.
Back then, it imported coffee beans from Indonesia, the Philippines, and South America then grounded, roasted, and packed them for local market consumption.
All of that was done manually, of course.
According to Aik Cheong's website, the nature of the business was much simpler then. Unlike coffee drinkers of today, consumers of the drink then were contented with the few grades of coffee they had to choose from.
Throughout the years, as the company grew, they would have to move to bigger and bigger premises to keep up with the operations.
Today, Aik Cheong is still functioning as a family-oriented business. Its establishment is now on an eight-acre site in Cheng, Melaka.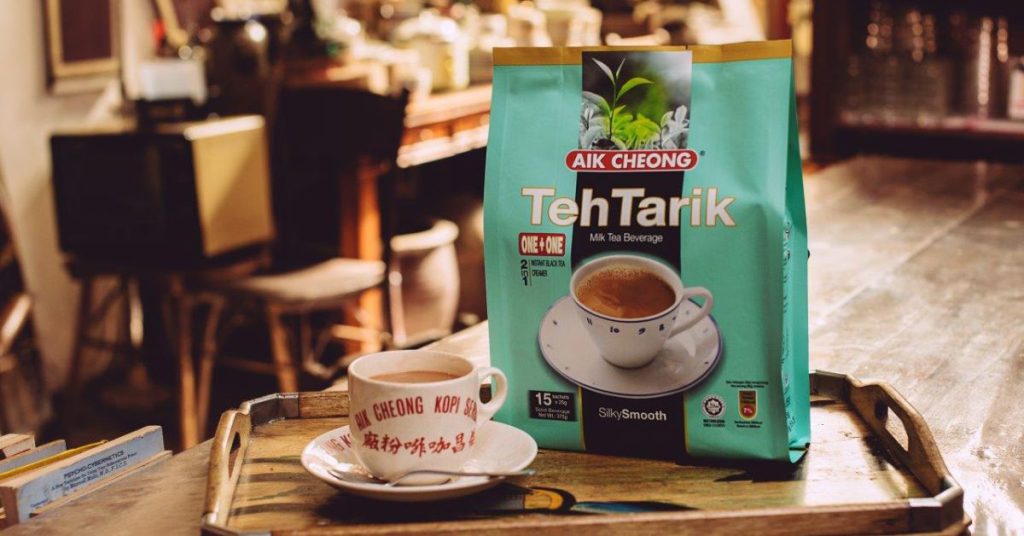 Gone are the days of manual operations, Aik Cheong now uses electronic and mechanical sorting, grading, roasting, and packing technologies.
The factory produces around 800,000 sachets of coffee daily and roasts about 3 tonnes of beans every day.
One thing that has stayed the same, though, is that Aik Cheong still uses coffee beans from the same village in Indonesia.
Most of this information can be found proudly listed on Aik Cheong's website, but one thing is left unanswered—who started the brand, and who's running it now?
The lady behind Aik Cheong
Try to find anything about Aik Cheong's founder online in English and you will likely come up short.
However, upon looking up the brand's Chinese name, 益昌咖啡, you'll come to find the story behind how Aik Cheong got its start.
The founder is one Madam Low Kwai Heong (刘桂香).
She would ride her bicycle from door to door, selling coffee beans to all who were interested. She'd even grind up the coffee beans into powder herself.
Today, the company is being led by her grandson and successor, Leong Lip Cheong (梁立中).
Leong reportedly told online publication BizLife (有商有良) that he has not spoken to the media in a long time, and thus passed his right to speak on behalf of the company to Tang Joo Shen (汤洳昇), Aik Cheong's head of business development for Malaysia and China.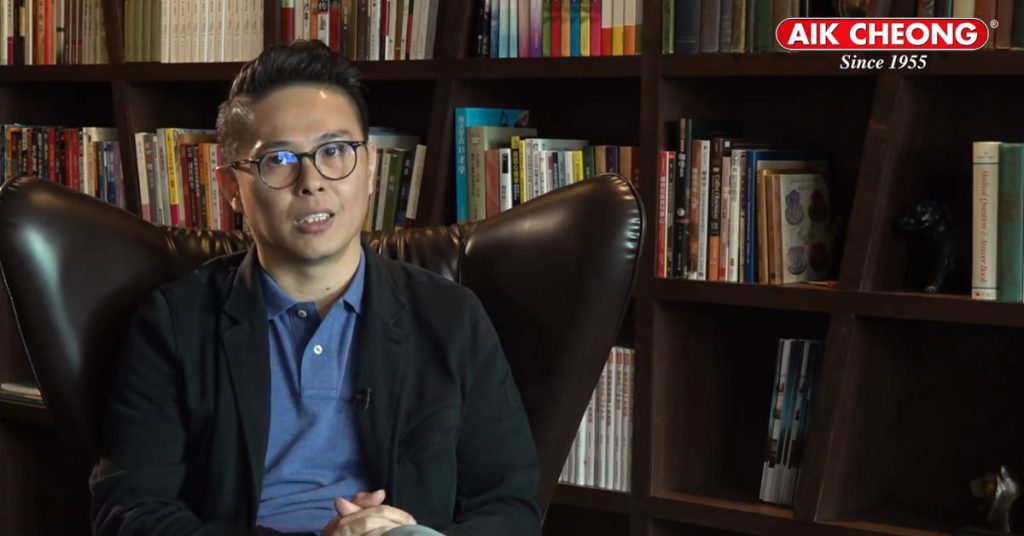 Joo Shen himself started out as a storekeeper in Aik Cheong, and has witnessed the company's efforts and growth in exporting.
In 2006, Aik Cheong became the first batch of coffee brands in Malaysia to formally enter China.
Aik Cheong's business model for export involves appointing a sole distributor for each country so it would only need one business partner to get started.
However, Joo Shen said that this whole process is rather slower and expensive. Thankfully, though, with the advent of ecommerce, Aik Cheong has been able to streamline its exports through borderless solutions.
The company's yearly revenue was around RM70 million to RM80 million, Joo Shen told BizLife in 2018, when 60% of the company's business was coming from exports.
As of 2022, the company exports to over 50 countries.
But history lesson aside, here's what the 68-year-old company has been doing to stay relevant.
Staying relevant
You might have seen those colourful cups in convenience stores labelled "It's Cappucino", or "It's White Coffee", and even "It's Matcha Latte".
­­Well, those are actually some of Aik Cheong's newer products.
Launched in 2019, the "It's Cup" series is an arguably huge departure from the typical Aik Cheong sachets, from not just the product itself but the branding as well.
The bright colours and the minimalistic font point towards how Aik Cheong is modernising its products to meet current demands. After all, the "It's" brand is targeting a younger demographic in the mid-to-high-end market.
To ensure the flavours were up to par with the demographic, the team spent a year and a half doing R&D for the products.
In March 2022, BizLife reported that the series was selling 250,000 to 300,000 cups per month.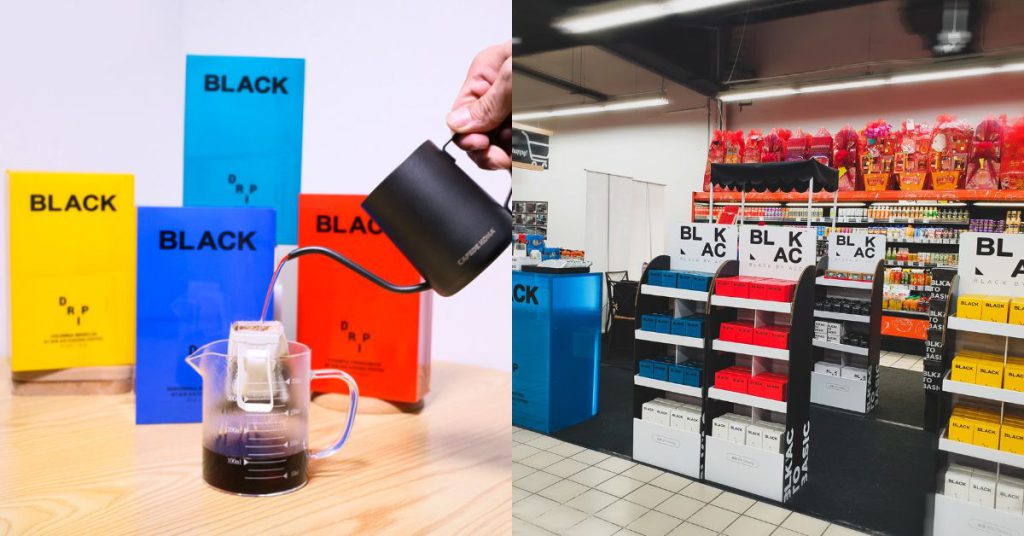 Last year in October, Aik Cheong has also introduced drip coffee sachets, a popular product amongst coffee drinkers who prefer a bit more convenience.
Through another brand, BLACK, the Melakan company has also been pursuing specialty brews and coffee beans.
This continued innovation feels like a clear indicator that as long as Malaysians continue to drink coffee, so will Aik Cheong continue to operate and innovate new products.
Learn more about Aik Cheong Coffee Roaster here.
Read other articles we've written about Malaysian startups here.
Featured Image Credit: Aik Cheong Coffee Roaster