While you may have a personal style you stick to, you probably aren't as dedicated as Diana.
"I have always loved wearing kurung Kedah and kebaya to the office and often get compliments from my colleagues," the entrepreneur shared. 
But there weren't many in the market that suited her preferences, so she resorted to having them custom-tailored. Eventually, the overall cost of buying and commissioning her clothes started adding up. 
As a fresh graduate who had just started working, this was a problem.
And that's when it hit her—she could create her own brand selling comfortable printed baju kurung at an affordable price.
So with a capital of RM10,000, Diana and her husband, Emir, launched Bayu Somerset.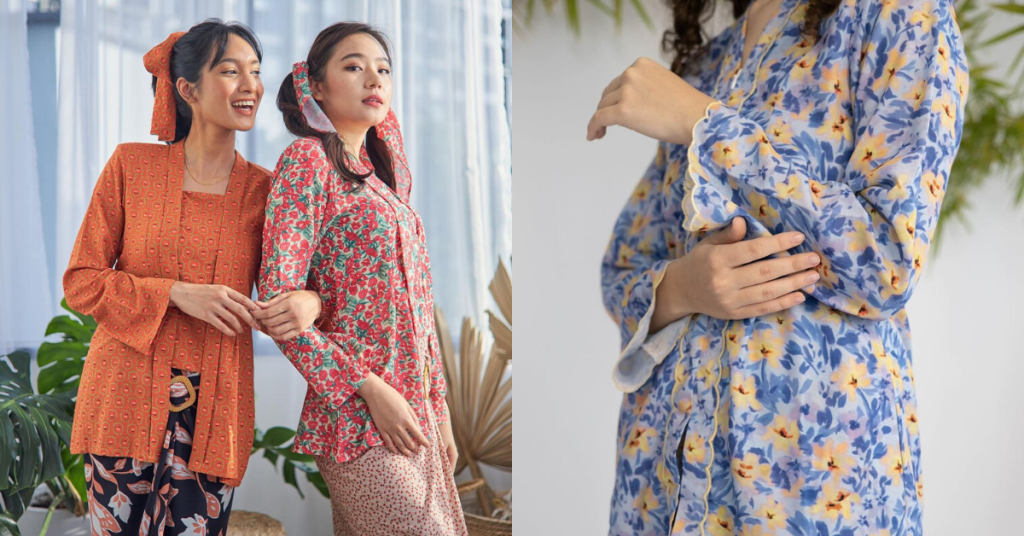 Dreams change sometimes
Initially, starting a clothing business was never in the pipeline for Diana. 
"My career plan since university has always been to work in a corporation. I have always wanted to be a banker and when I landed my first job, I was very excited to begin my corporate journey," she shared.
It was at university in Somerset, England that she met her "partner in crime" and now-husband, Emir.
Hailing from an entrepreneurial family, he was exposed to the field from a young age. His family also owned a clothing store in SACC Mall, Shah Alam once upon a time. You might have even caught him helping out at the family business while he worked as a banker back then.
So when the married couple started Bayu Somerset, they leveraged this to their advantage. It became a testing ground for their products before the brand pivoted to the virtual market.
When the brand's online presence grew big enough, Diana decided to resign in 2021 to fully commit to it, after 4.5 years of working as a banker. Thus, Bayu Somerset officially launched. A year later, Emir quit his full-time job too and joined her. 
The pair currently holds the positions of chief creative officer and chief executive officer respectively.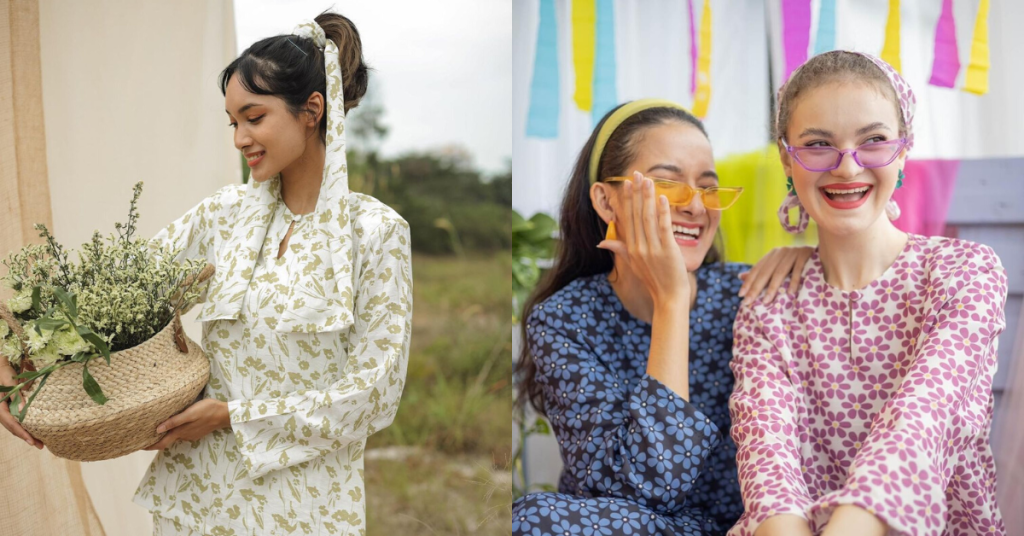 A modern take for a modern crowd
Typically, you would picture a traditional design to feature patterns like songket, batik, and the like. But Bayu Somerset offers vibrant and modern, playful prints. 
"If we were to look back five years, Malaysia was not ready for this kind of fashion. But the good thing is fashion evolves. And it evolves rapidly within a short period of time."
Within two years of launching, Bayu Somerset was approached by Setia City Mall to set up shop in a lifestyle-concept store. 
So they opened the brand's first physical retail outlet last year.
But that's not the only location you can find them at. Bayu Somerset is also active in the pop-up booth scene and currently occupies a space in Aeon Mall Shah Alam until April 30, 2023.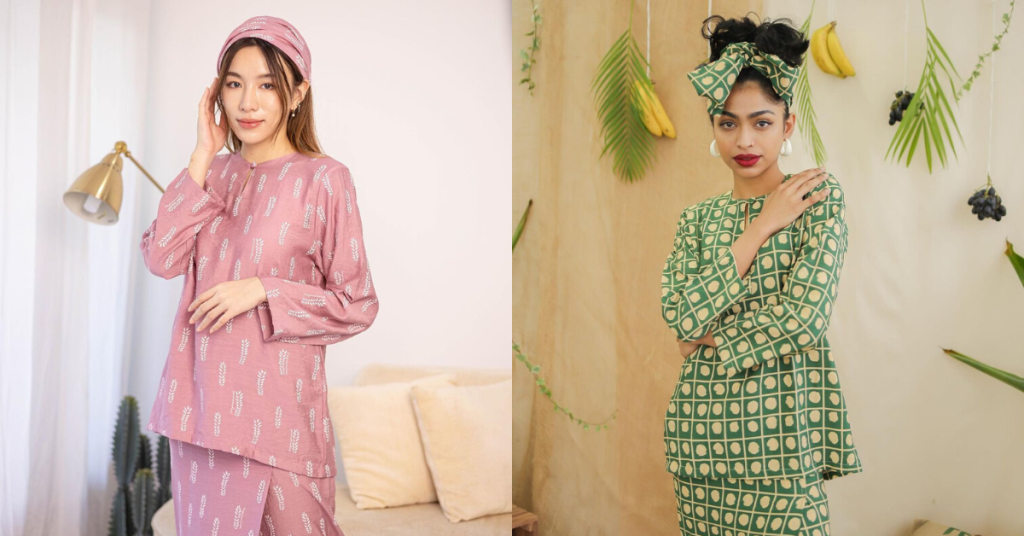 Know who you are and your goals
Every industry has competition, but modest fashion in Malaysia can be tight. There are many players in the field, from brands started by celebrities (like Owl by Nora Danish) to older, more established brands (like Jakel).
So what is Bayu Somerset's strategy to stand out?
By focusing on their niche, it seems. Everything they do comes back to "affordability, comfort, and patterns."
"The first two years were the experimenting phase, where we tried to see which product could be our core and which kind of patterns suit our customers best," Diana shared. 
There have also been numerous R&D efforts to ensure that comfort is not compromised in the name of style. This can be quite challenging at times as another one of their selling points is being pocket-friendly.
The brand's designs can range in price from RM79 to RM289, which falls just slightly under the average price one would pay for a baju kurung bought in stores, or online from marketplaces like Zalora.
As for the brand's internal growth, the couple credits it entirely to the working culture. Their background in banking helped accustom them to the fast-paced environment. 
"Hence, we try to trap this culture into our own company. Decision-making, communication, and execution are quick within Bayu Somerset."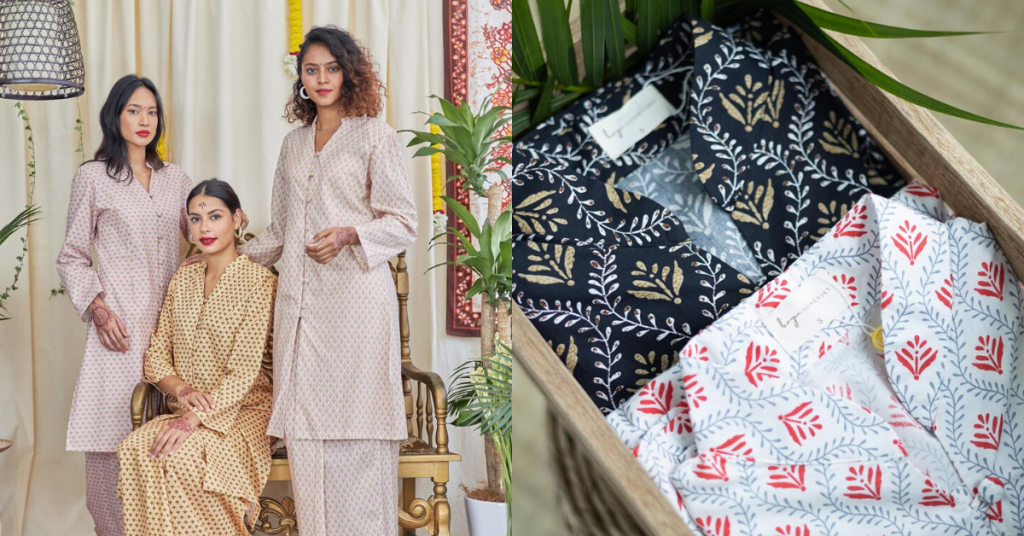 Not limited to Malaysian pride
While trends are taken into consideration, the brand doesn't just limit its search for inspiration to Malaysia. They also look at international brands to create a vision board.
"Even though we are within the modest fashion industry, we try to position ourselves as a brand that practises inclusivity and diversity. We also encourage people to dress fashionably in a modest way. And more importantly, be comfortable in their daily staple clothing," Diana and Emir said.  
Surprisingly, these aren't just empty words either.
Bayu Somerset employs models of different races, skin tones, and body types to promote the brand's products. They even launched a Deepavali collection last year to diversify their offerings to another demographic.
Personally, it's the first time I've seen an Indian festive collection by a Malay fashion label. Most times, you'll find Bollywood-inspired traditional wear tailored for the Malay audience. So this was a nice surprise.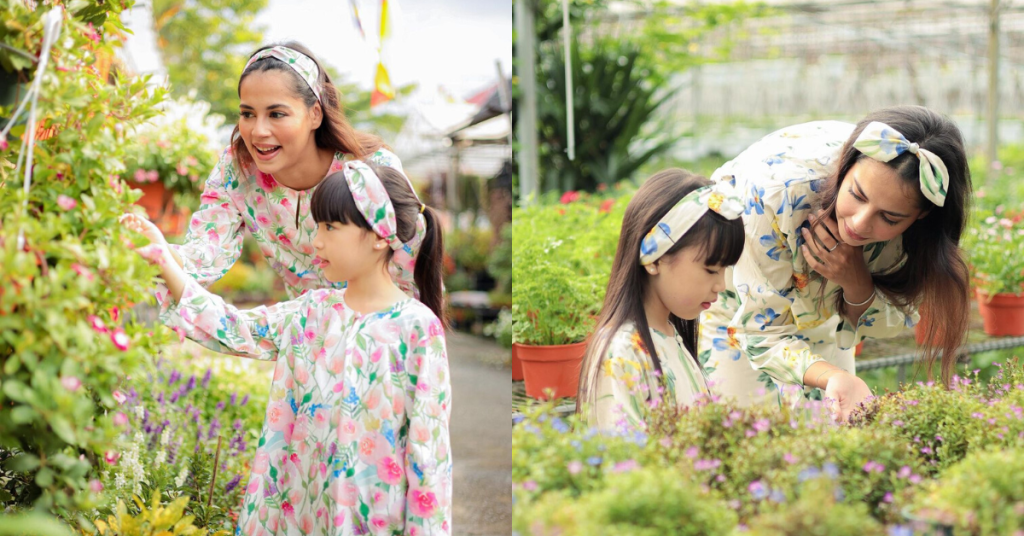 The future isn't too far away
Diana and Emir shared their plans of expanding to more physical locations this year. Other than being in talks with a few malls in Klang Valley, they are also working on virtually reaching neighbouring markets, like Singapore and Brunei.
For this year's Hari Raya Aidilfitri collection, Bayu Somerset will be releasing nine collections. Some of them will be a collaborative effort with two local illustrators, making them "very special". Parents can also look forward to the debut of the brand's first kidswear collection.
While I'm not a parent myself, it would be interesting to see how they curate a children's line. Especially since most of their designs are geared toward adults.
In the long run, though, you may find Bayu Somerset carrying more than just festive attires. The brand has plans to move into other modest fashion lines and provide casual wear options.
If they look anything similar to the pictures below, sign me up.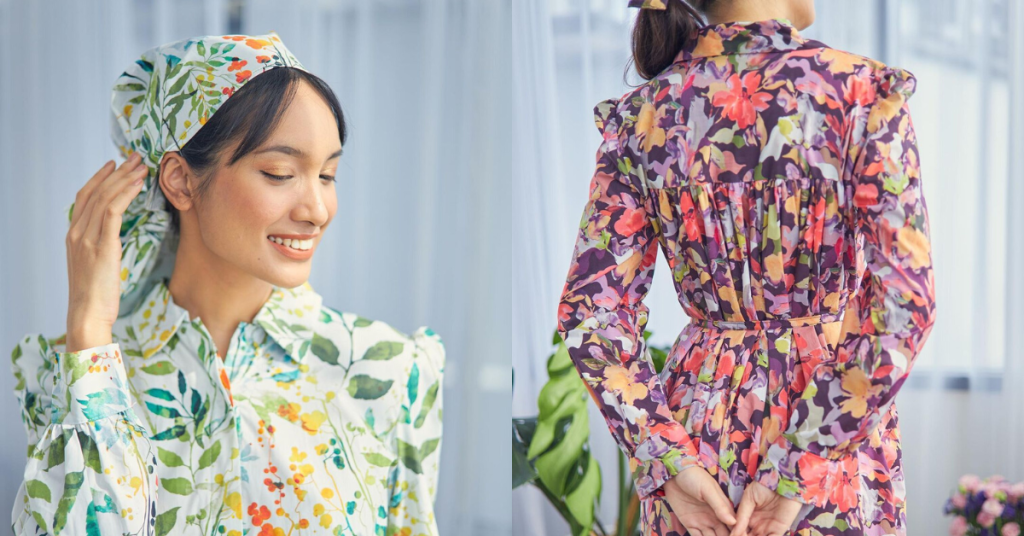 Learn more about Bayu Somerset here.
Read other articles we've written about Malaysian startups here.
Featured Image Credit: Bayu Somerset