Perhaps catalysed by the pandemic, which saw many people working from home and improving their workstations, the mechanical keyboard hobby is bigger than ever these days.
I constantly come across videos of keyboard builds on YouTube. Almost all of my colleagues have a mechanical keyboard at work.
And, perhaps the biggest indicator, more and more keyboard stores have been popping up in Malaysia in the past year or so.
Among those stores is MKB.MY, launched in December 2022.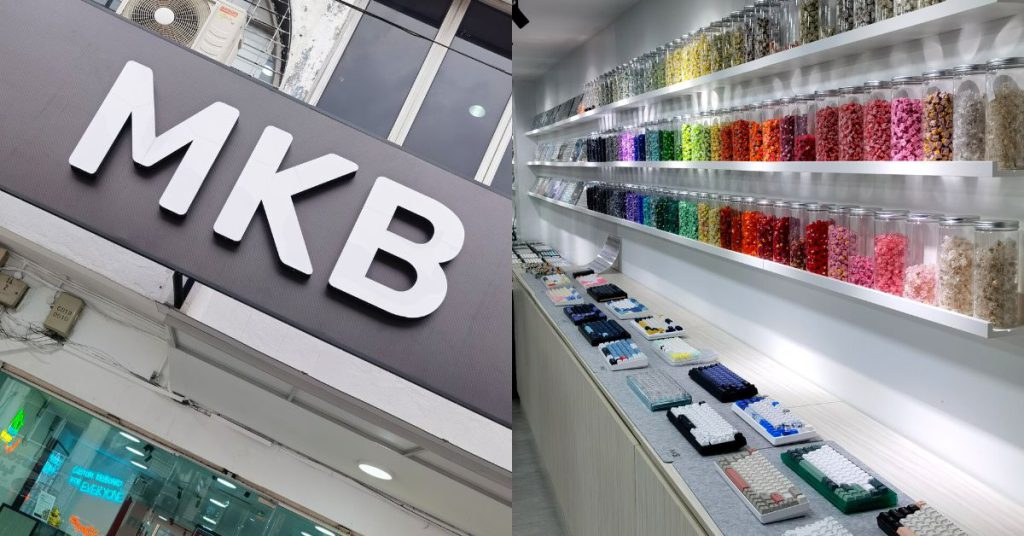 Entering the scene
Located in SS15, MKB is a one-stop shop for all things mechanical keyboards, from switches and keycaps to desk mats and wrist rests. On top of that, the store also provides various keyboard modding services.
Unsurprisingly, the people behind the store are keyboard enthusiasts themselves.
Brothers and co-founders Andy, Bobby, and Jet Heng first became interested in the hobby during their schooling days. Avid gamers at the time, the brothers would play action titles such as DotA, CS:GO, Apex Legends, Paladins, and more.
"So, 'gaming' mechanical keyboards and mice are always seen as the main weapons you wield to war," Andy, the eldest of the three siblings, explained.
As such, mechanical keyboards have always been an interest of theirs. But it was only while scouting around for mechanical keyboards in 2021 that MKB came to be.
"The extensive research and the adventurous mindset have got us into modifying our own keyboards to make them sound and look good," Andy shared, "From there, we were introduced to the entire supply chain of the keyboard market across various countries."
However, they quickly learnt that it was difficult to find parts and options for relevant products in Malaysia. Most products were only available on a group buy basis. Since these items needed to be sourced from abroad, this would hike up the prices.
This is an issue other founders of keyboard businesses have told Vulcan Post they've experienced, such as Rebult Keyboards.
Noticing a gap in the market for affordable mechanical keyboards, the brothers decided it was worth a try to start a business of their own that addresses it.
Leveraging their experiences
Prior to MKB, the brothers had dabbled in a couple of other smaller ventures. However, since they were all working full-time, they never committed to a larger capital outlay or actively scaled those businesses.
Andy, who is a Malaysia Chartered Accounting and a Fellow Member of the ACCA, was serving as a finance manager in a French MNC in Cyberjaya.
Bobby is also a member of the ACCA and served in several companies as an internal auditor. Meanwhile, Jet is a quantity survey graduate who has experience as a graduate associate in a Malaysian conglomerate.
When they first started MKB in 2021, it had been a part-time commitment, but things would soon change.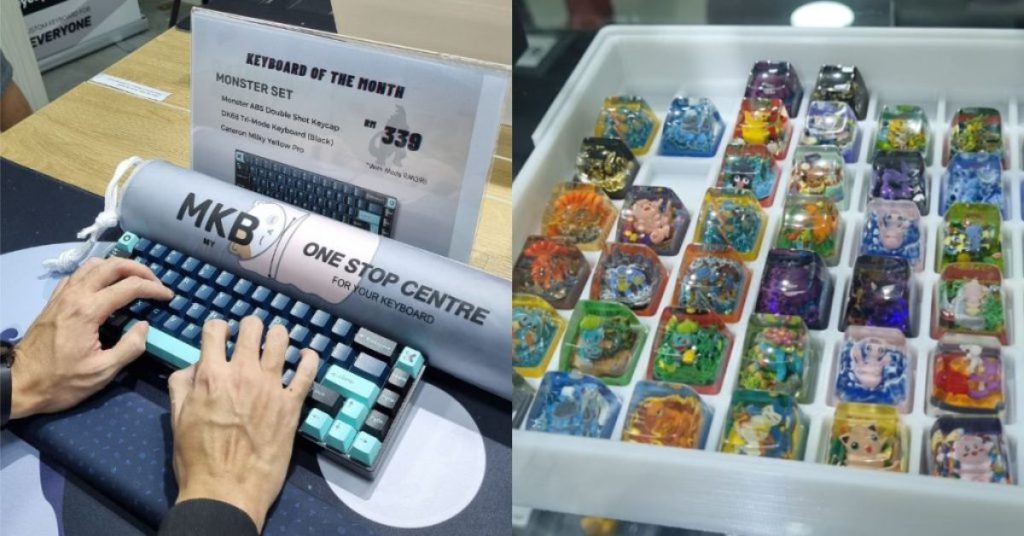 "One of the three of us started full time until a point where work from MKB would consume most of our time after work," Andy explained. "Eight to 10 hours of work, 10 hours of MKB, and four hours of sleep just wouldn't work anymore."
At the time, MKB hadn't opened its physical store yet, but there were many pop-up booths that the brothers had to run. So, they ended up burning through their annual leaves pretty quickly.
Finding it no longer sustainable, the siblings decided to take a leap of faith and quit their full-time jobs to run MKB.
"We believe our educational background and working experiences contributed quite significantly to the scaling of MKB," Andy said.
According to the co-founder, a lot of the operating procedures and workflows at MKB come from their prior experiences.
It started with artisanal keycaps
MKB wasn't a one-stop shop the moment it opened. At first, the brothers had focused mostly on artisanal keycaps made by themselves with the help of their artistic friends.
Now, as they aim to scale, MKB has outsourced the keycap-making process to a third-party art studio that is able to make the products to the team's preferences and specifications.
In the physical store, customers will find a section within the artisan zone dedicated to Malaysian local artists, who are invited to display and sell their products rent-free.
"This is also one of the many ways we intend to grow our product offerings as well as to support the growth of local talented artists," Andy said.
The co-founder shared that MKB's next big project is in collaboration with a Malaysian local artist and will be for the launch of a limited-run, hand-drawn desk mat. All the proceeds generated from this product will be channelled to support animal shelters in Malaysia.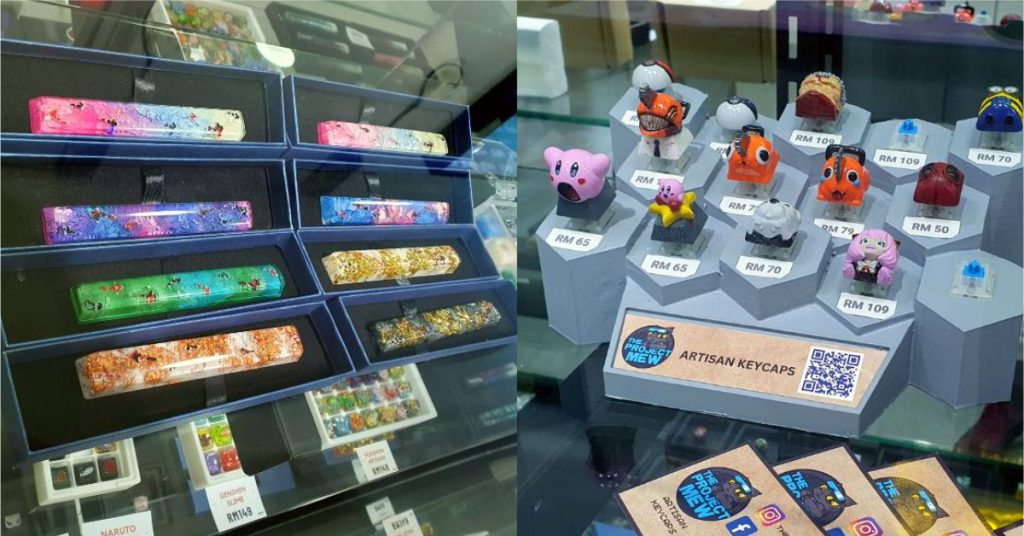 At the time of the interview, MKB was still scouting for the relevant beneficiaries and shared that they'll be giving more information on this initiative soon.
Shifting to a physical store
"When we took the chance to go full time, a physical store has always been in the cards due to two main reasons," Andy said.
First, Andy believes there were no similar one-stop keyboard stores in Malaysia unlike in Singapore, China, Korea, and Japan.
Secondly, because keyboards are highly personal products, MKB has garnered quite a follower base from their social media pages, where the team would receive consistent requests from consumers asking if they could feel and touch the products physically.
Interestingly, SS15 was not the brothers' first choice. Rather, they wanted to be closer to a university.
In any case, Andy shared that MKB's physical store is now bringing in a bigger percentage of the company's revenue. He believes this is because the exposure and the presence of a physical store are able to give much-needed confidence to customers.
Staying sustainable
All trends eventually fizzle out, with the lucky ones maybe seeing a resurgence every now and then. So, while the mechanical keyboard hobby has certainly gained traction as of late, it might not always consistently remain the case in the future.
Yet, MKB thinks otherwise.
"We believe this is definitely a growing hobby and will be here to stay as the usage of mechanical keyboards will only grow as more things go digital," Andy explained.
Plus, the co-founder believes it helps that MKB's positioning is one that caters to beginners and entry-level consumers, focusing on being user-friendly to newcomers and easy on the wallet.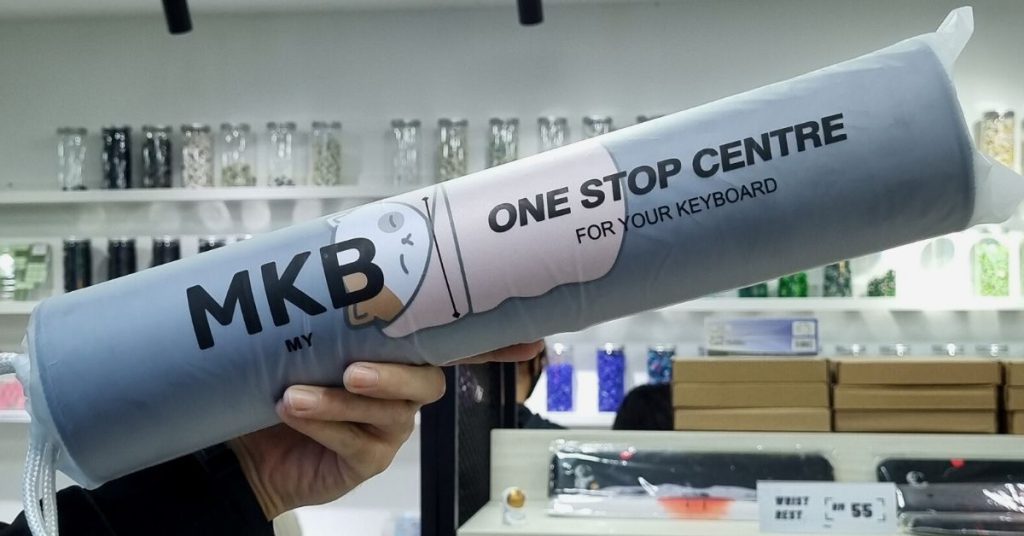 In the short term, MKB aims to improve its inventory level and better its warehouse management in terms of stock movement. The team also plans to expand product options and choices and collaborate with more local artists to produce complementary products.
As for the big picture, though, the brothers hope to be able to improve MKB's brand footing, strengthening the company's image as the go-to one-stop place for keyboard and desktop setups in Malaysia.
Featured Image Credit: MKB