Farm Fresh Bhd (FFB) has proposed to acquire a stake of 65% in the popular ice cream chain, The Inside Scoop Sdn Bhd (TISSB), for RM83.9 million, according to a filing with Bursa Malaysia on February 15.
The dairy company will first purchase a 53% stake at RM68.4 million from the chain's existing shareholders—Edmund Tan Jun Hua, Derrick Wu, and Harsh Rajpal. Tan, who is the co-founder of TISSB, held a 61% interest prior to the proposal. 
RM48.4 million will be paid in cash, while the remaining RM20 million will be issued as 13.16 million new shares in FFB. The issue price will be RM1.52 apiece.
Following that, FFB will also ink a share agreement to acquire 12% of TISSB shares for RM15.5 million.
According to FFB, the acquisition will help to pave the way for the company's entry and ownership of "one of the fastest growing artisanal ice creameries and the largest home-grown ice cream chain in Malaysia." 
Inside Scoop has launched 37 outlets since opening in 2013.
FFB said the group's diversification into the world of artisanal desserts would help to mitigate the concentration risks on FFB's core business.
This core business refers to dairy cow rearing and production, marketing, and sale of dairy milk products.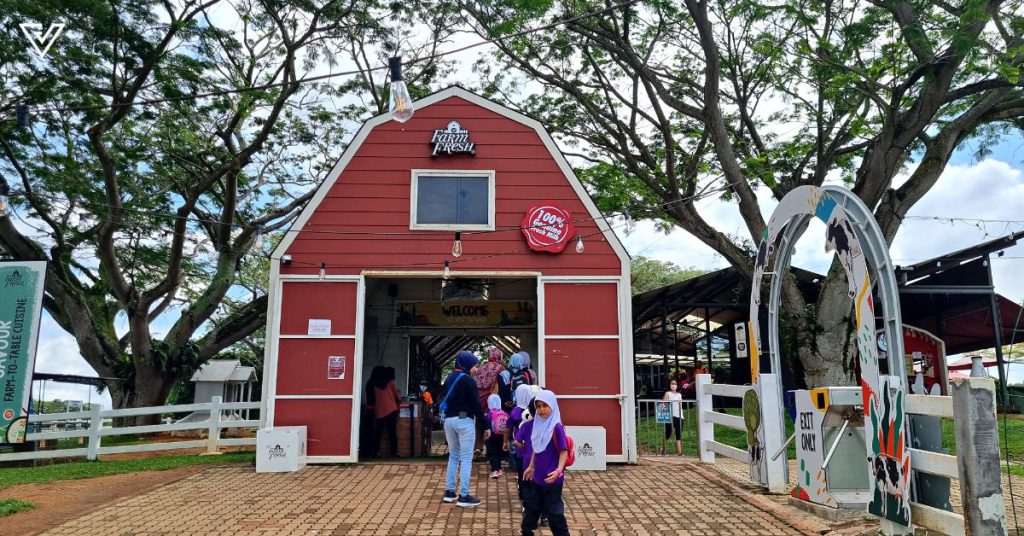 The proposal is predicted to also enhance the group's earning capabilities through cross-selling opportunities, from its well-established network of large-format retailers, modern trade outlets, distributor agents, and now the addition of TISSB group's chain of outlets in Malaysia.
It's been reported that TISSB's revenue grew from RM10 million in 2017 to RM36.3 million in 2021, representing a compound annual growth rate (CAGR) of 38%.
Upon completion, Tan will have a 35% stake in TISSB. The ice cream brand will be part of FFB Group's ice cream division, and will continue to be managed by Tan and Lim Shiew Li, Inside Scoop's co-founder and Tan's wife.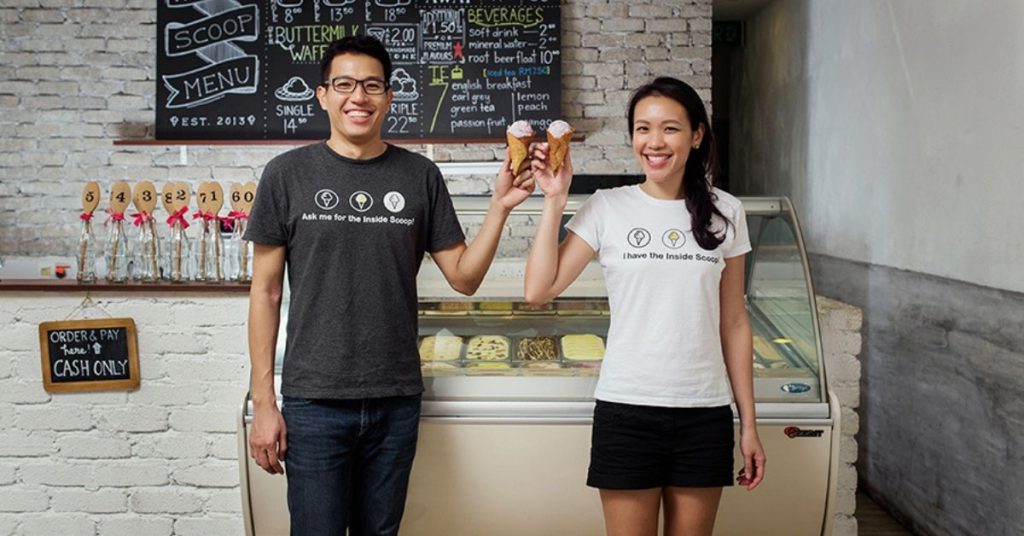 In the filing with Bursa Malaysia, it says FFB will be entitled to nominate up to two persons to be appointed as directors, while Tan will be entitled to nominate up to one person to be appointed as a director. This is subject to Tan maintaining a minimum stake of 10%.
FFB also plans to set up a central kitchen in Bandar Enstek, Seremban moving forward. It will be part of the company's development of a new manufacturing hub.
TISSB expects to continue expanding in Malaysia, with an aim to double its outlet count in the medium term. They're also in the process of evaluating the potential expansion into neighbouring countries like the Philippines and Indonesia. 
The acquisition is expected to be completed by the second quarter of 2023. It's subject to approvals from Farm Fresh shareholders and Bursa Malaysia. 
We've reached out to representatives from Farm Fresh and Inside Scoop to learn more about the exercise, and will update the piece accordingly.
Read more about Farm Fresh here.
Read more about Inside Scoop here.
Read more stories about other Malaysian startups we've written here.
Featured Image Credit: Inside Scoop