In the early morning of February 24, 2023, BIZ Gear UP! took place at the Asian International Arbitration Centre, KL. Various stakeholders in the business ecosystem showed up, ourselves included.
We were all at the business conference for a few things, namely to learn from the experiences of accomplished entrepreneurs, how to set up a bulletproof business plan with a safety net, and understanding what business opportunities we could see in 2023.
The half-day event was organised by Mr Money TV and NextUpAsia. Mr Money TV is a financial educational channel on YouTube, while NextUpAsia is a Facebook community for Malaysian entrepreneurs.
While there, we had the pleasure of listening to:
Based on their experienced sharing, here are seven takeaways we wanted to highlight from BIZ Gear UP!.
#1: Entering a red market is fine, but the execution is what will set you apart
First up, Peter Yong AKA Mr Money himself took the stage, alongside Dato' Henry Goh to speak on their predicted business trends in 2023.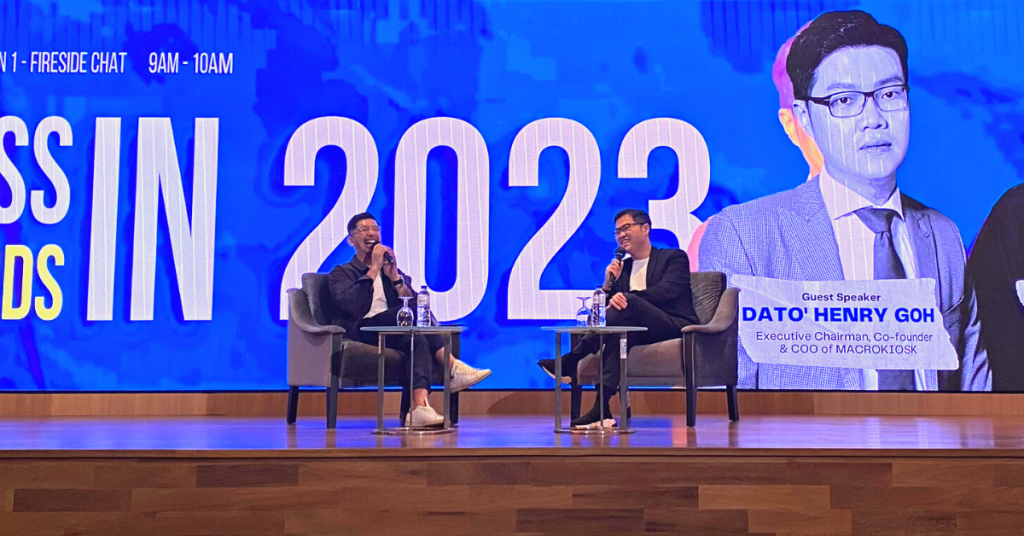 Bringing up the subject of innovation, Peter pointed out, "Sometimes as entrepreneurs, we tend to think a little too highly about ourselves. We think that we're creating a new industry. But actually, we're not. We're just disrupting [an existing one]."
Henry elaborated, using second-hand car dealerships as an example. Those aren't new, but companies like CARSOME and myTukar later took the industry by storm through digitalisation. CARSOME went on to become Malaysia's first unicorn in 2021.
According to the speakers, innovating in a red ocean can be beneficial, as that means the market already understands the basics of what you're trying to do.
So, it's important to acknowledge that people can share the same idea. What differentiates yours from others is how you choose to execute that idea.
#2: Listen to feedback and aim to satisfy three main stakeholders
In a business, Henry believes that there are three stakeholders you should aim to satisfy—your customers, your teammates, and yourself.
He dubbed this idea as the "three people mantra", explaining that major decisions in the company should be validated from all three angles. Anything that doesn't gain their approval could end up wasting the business's time and resources.
"If your customer wants it, but your teammates feel that it's not [a good idea], they're not going to execute it very well," Henry explained. Likewise, your team could have a "super-duper product", but your customers may not buy it.
"And thirdly, is yourself. If you're not motivated, whatever you talk about actually makes no sense."
This also comes hand-in-hand with being open to communication. "It's very important that you listen to other people. Listen to their point of view and be open to the idea that you could be wrong," Peter added.
At the end of the day, the final decision is still yours. But that doesn't mean leaders should be autocratic, either.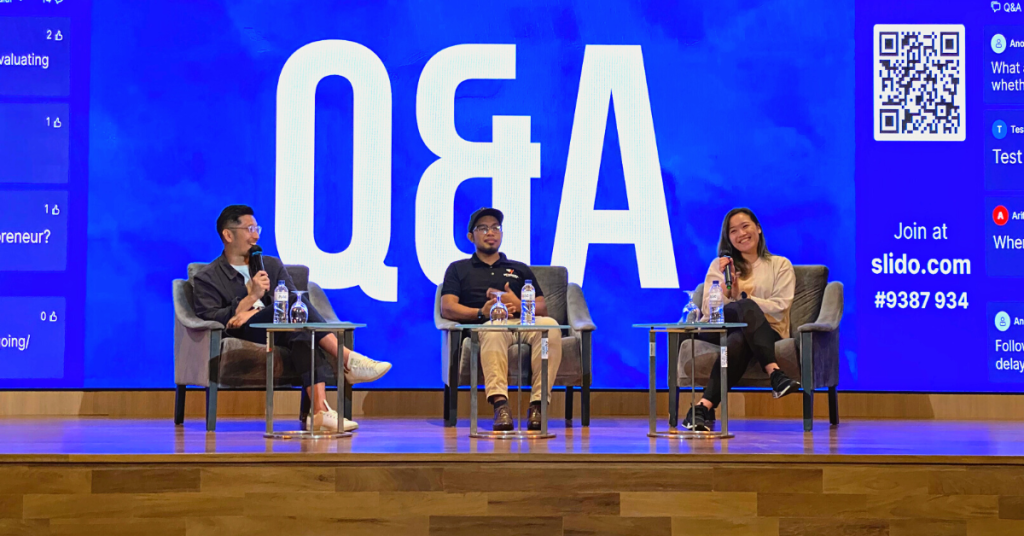 #3: Passion is great, but profitability is what drives business growth
Sure, passion and interest are important factors in running a business. But you probably already know what's equally important:
Profits.
This is not to say entrepreneurs should abandon their passions, but SME owners should also prioritise generating profits first until the business is stable.
So don't dwell too much if an idea doesn't work out, the speakers reminded. "Don't be too emotionally invested. Move, pivot, change. One failure doesn't mean that you're an ultimate failure," Lennise said.
On that note, Peter also advised entrepreneurs to be pre-emptive of their finances. "Being able to predict what you need [financially] for next month is a very important skill as an entrepreneur."
#4: Don't rush to expand, and try to do more with less instead
The news always proudly covers stories about brands expanding here and there. And yes, while that is something worth celebrating, the reality is that you should not be expanding unless your business calls for it.
Ask yourself—can you do more with less?
Whether it's manpower or equipment, are you using them to their fullest potential? If yes, then set your priorities straight to figure out what needs urgent investment.
"Always think two years ahead; what talent does your business need in order to scale your company to the level you want? Find that, and work backward," Lennise shared.
Of course, that's just half of the equation.
As Siddiq reminded, cash flow is equally important to the business, as there are other existing financial commitments.
So, look at the full state of your business's finances before deciding to expand.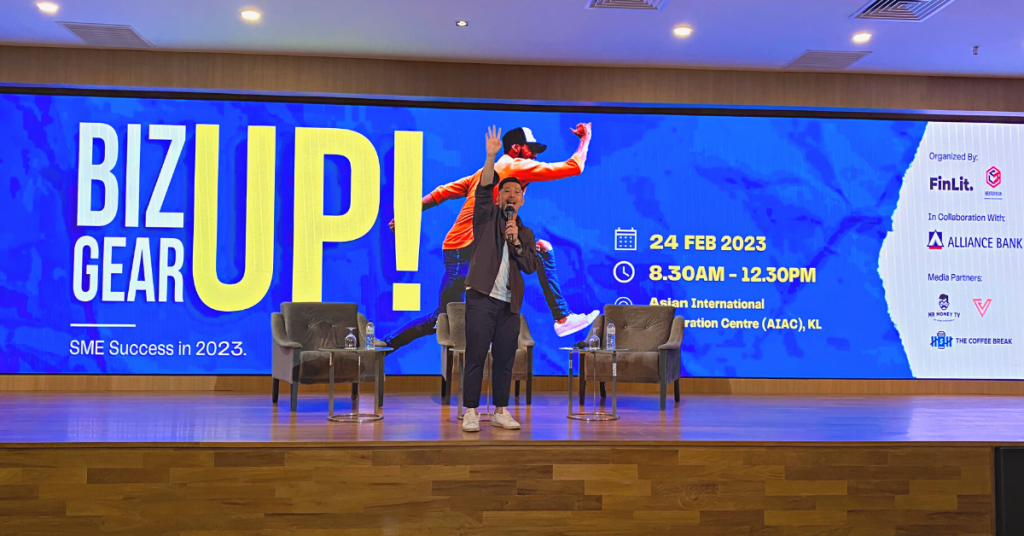 #5: Investors are not always your go-to option for growing your business
When you think of growing your business, you'd think of investors. They can strap you with a boatload of funds, which is surely good for the company, right?
Yes, and no.
Investors do churn in large funds that boost a business's prospects. But this comes with big commitments as well.
VCs have high expectations. If they invest RM100,000 into your business, they expect a return that's at least twofold in a set time frame.
Some questions Peter and Lennise recommend founders to consider are:
How aggressively do you want the business to grow?
How big of a business scale-up do you envision in three to five years?
Can you allocate your full mind, body, and soul to commit to this growth for the next few years?
If you're only looking for financial help, bank loans might be more suitable. But if you're looking for expertise, then VCs or angel investors could be the way to go.
#6: To open up your funding options, build your credit score at an early stage
On the subject of funding, Peter imparted one titbit of advice with an importance that will resonate with anyone—building your credit score.
Similar to credit cards, obtaining small loans from banks can kickstart your financial track record.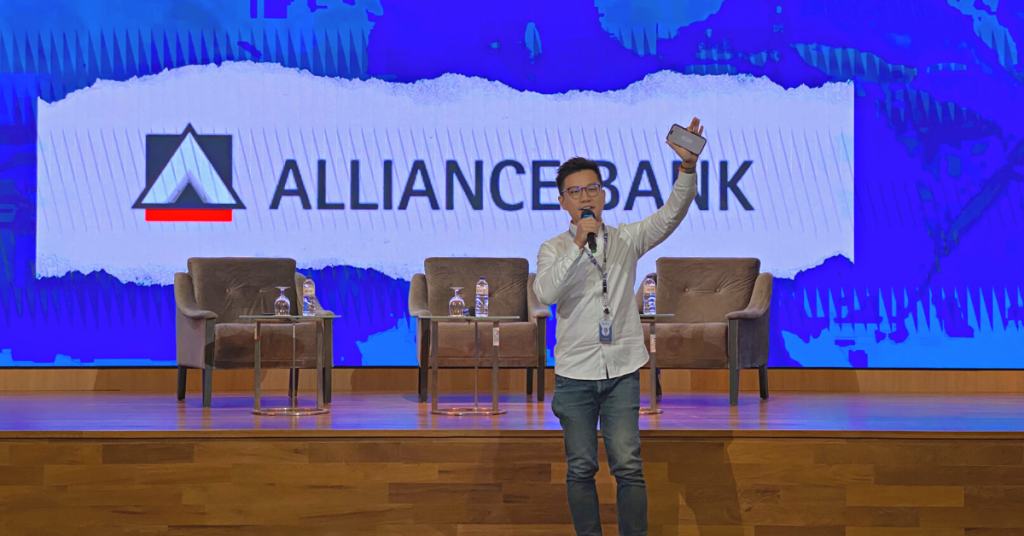 It doesn't have to be sizable, and you may not even need the funds. The point is to build a good track record with the bank.
Not only will this tell you if your bookkeeping is in order, it also increases your chances of getting overdrafts later on, if needed.
"Try to do this at an early stage. You don't want to start only when you really require the funding, because then you're left with very little options," advised Peter.
#7: Telling your story well is a great business strategy that is easily underestimated
Having been in the tech ecosystem for 10 years, Richard observed, "The biggest gap in the industry is that entrepreneurs are not able to push out their stories and build an audience online."
Richard himself is known in the startup community as a storyteller for notable Malaysian businesses, if his social media feeds are anything to go by.
In Vulcan Post's experience, many Malaysian startups have interesting stories, but they don't always showcase them very well. (Take it from us, we've interviewed a lot of them.)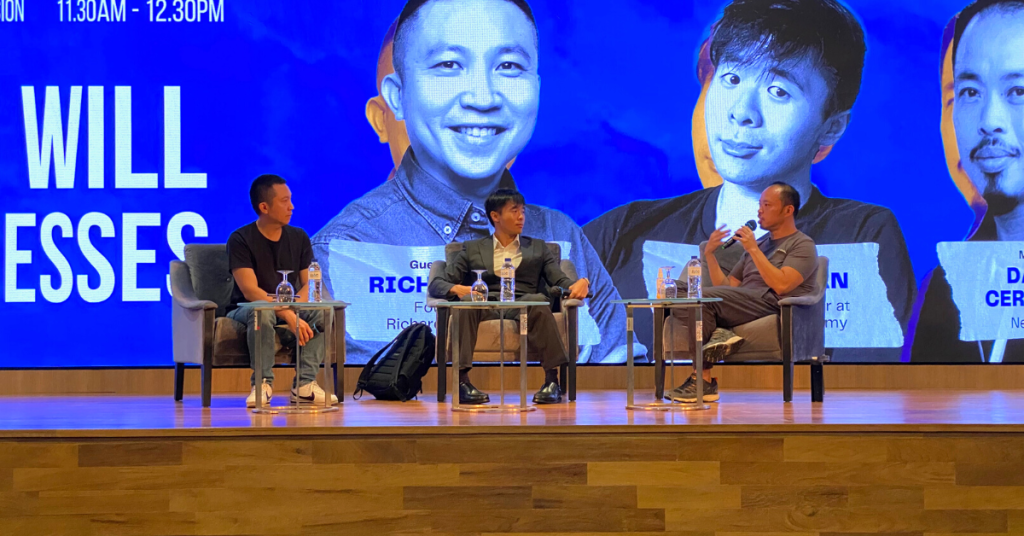 This is why Richard believes that storytelling and building relationships with online audiences can be done with the help of AI.
"Sometimes when you can't pursue an idea, you may need a little technological help to get the insight in developing and fleshing it out," Victor explained.
But of course, people want to read and hear genuine stories, told from the heart. So while technology can be used to bridge that gap, businesses shouldn't abandon the human element, either.
One way to do so is by using AI as a base for your storytelling content then editing the work, and sprinkling in your own personality and your voice.
-//-
Quite a bit of the insight shared at BIZ Gear UP! is advice that any entrepreneur who's worth their salt would already know, but it's good to go back and revise the basics sometimes.
The learning didn't stop with just the talks though. During the event, the panel also provided their book recommendations for new and seasoned entrepreneurs to learn from:
Books written by John Maxwell, an American author and coach who talks about leadership
Disciplined Entrepreneurship: 24 Steps to a Successful Startup, by Bill Aulet
Autobiographies of successful entrepreneurs (look beyond Steve Jobs and Bill Gates)
Stories about local entrepreneurs (check out Vulcan Post's "Malaysian startup" tag here)
To close things off, Henry reiterated that there is no blueprint for success in the entrepreneurial field.
So while you can take these stories as inspiration, they don't have to be followed entirely. Be inspired by the advice, and remember that hard work and persistence are still key to success.
You can read more about what we've written about Malaysian startup stories here.