Leisa Tyler grew up on a dairy farm in North West Tasmania. When she was 23, she moved overseas, first to Laos to teach English, then to Thailand where she started writing about food.
In 2005, she joined The World's 50 Best Restaurants list as the Southeast Asian chair.
So, how did she go from there to finding herself in Malaysia, working with farmers in Cameron Highlands?
A pivotal moment that played a part in this was when Leisa was doing an event with a Thai-cuisine chef, who was also an old friend of hers, in Singapore.
He needed coriander and the restaurant supplies only had coriander from France.
"My friend was irate and refused point blank to use coriander imported from France in a dish in Southeast Asia, where coriander is an integral ingredient," she shared.
A few weeks after that, Leisa was in a supermarket in Singapore and came across some baby bok choy that was flown in from Australia.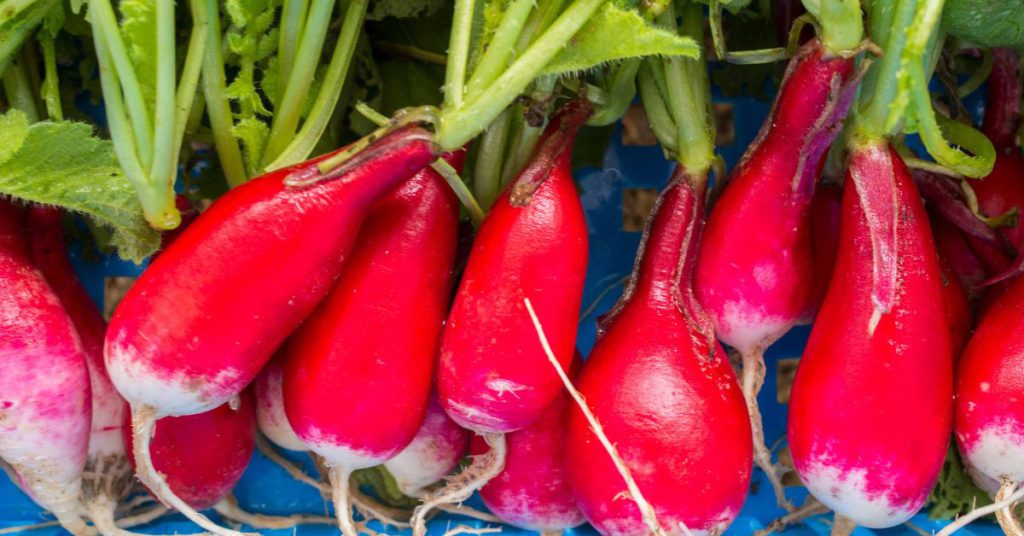 These were watershed moments that made her realise the food chain was, in her own words, essentially broken.
Chefs would order produce from just about anywhere on the globe. A week later, the product would arrive on a jet plane.
"They had no idea who had grown their beetroot, or how," Leisa expressed. "They had no connection to soil or weather or seasons."
Not only were the produce expensive, they had an enormous carbon footprint. Meanwhile, farmers in Cameron Highlands, the closest highlands to Singapore, were growing cabbages and barely making enough to get by.
"We needed to join the dots," Leisa shared. And that she did.
Connecting farmers to chefs
Weeds & More is essentially a farm collective that focuses on growing herbs, vegetables, edible flowers, and garnish leaves for hotels and restaurants in Singapore and Malaysia.
How Leisa sees it is a cross between a supplier and a farm. It doesn't actually own any farms, but the team contracts farms in Cameron Highlands to grow certain produce—particularly cold climate European vegetables.
It grows heirloom carrots, beetroot, leek, radishes, and many, many, more.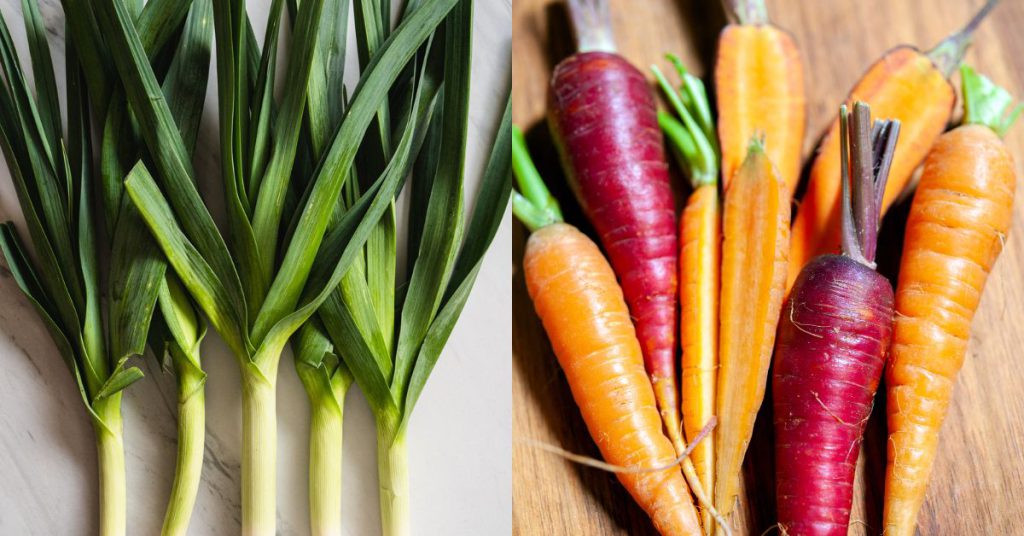 "Local farmers were always capable of growing these crops, but they weren't growing them," she explained. "That's the point."
For instance, Leisa claimed that Weeds & More were the first farms in Malaysia to grow kale. Now, there are plenty.
Around 2015, Weeds & More became Leisa's full-time job. As a well-established organisation now, though, she only spends a couple days in a week working on it, as she also has other businesses to attend to, namely Kita Food Festival, which she owns with Malaysian chef Darren Teoh.
Whatever way the seed grows
Weeds & More works with heirloom or open pollinated seeds. Heirloom vegetables refer to varities that have been around for hundreds of years and can thus produce an offspring.
"We use heirloom seed because I don't believe big agriculture or hybrid seed companies should control the world's food supply," she reasoned. "I am also a big believer in biodiversity, both in the plant and animal worlds."
Research on these seeds, which the team did themselves, took 18 months. The methodology involved putting seeds in the ground and simply seeing what would come up. They trialed varieties to see what would grow in Malaysia's soil and through the monsoons.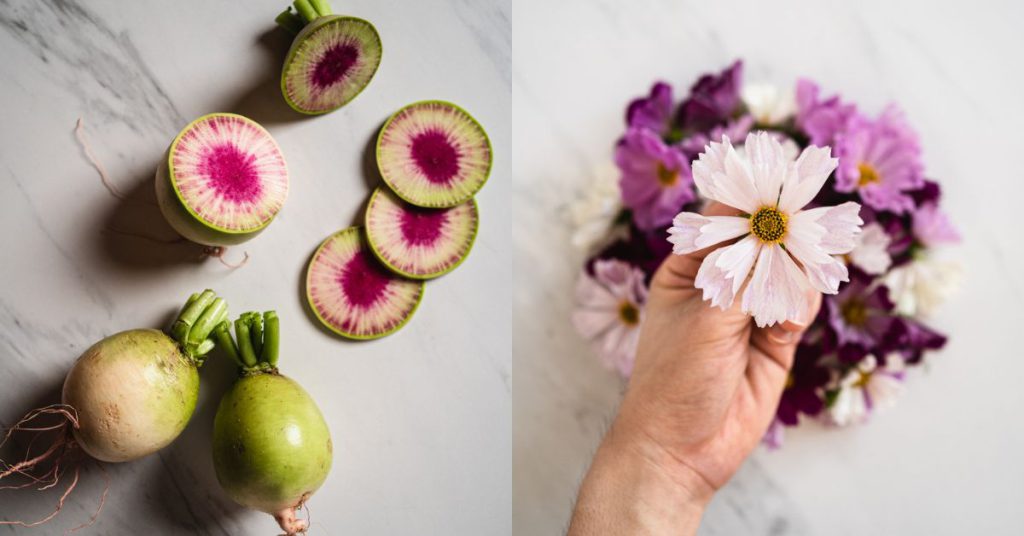 "I paid a farmer, Fung Chee Siang, who has a certified organic farm in Ringlet, a retainer, so there was no pressure for the farm to perform," Leisa said. "It was just an experiment. We would travel up to Fung's every two weeks or so to see the plants and see the failures—of which there were many."
Weeds & More also worked with two chefs in Singapore, David Pynt from Burnt Ends and Anthony Yeoh from now-closed Cocotte, on the harvest and packing.
The two chefs would come up to the farm for parties. The farm staff would tell the chefs about production and working with the weather, and in turn the chefs would cook for the farm staff.
"It was an important part of bridging the gap between the chefs and the producer," Leisa shared. "Just listen to each other's problems. It was wonderful."
Weeds & More started supplying to those chefs, and from there they grew by word of mouth.
Today, it works with four farms to produce around 100 different varieties of crops.
Why European vegetables
So far, Weeds & More has focused on European heirloom vegetables. This is as Leisa knew that was what her chef friends served in their restaurants and therefore Weeds & More would be able to sell it to them.
However, since the start, the long-term goal has always been switching back to native produce.
"I think there is a very strong perception in Malaysia, and Singapore for that matter, that if something is imported from a faraway place then it is better," she mused.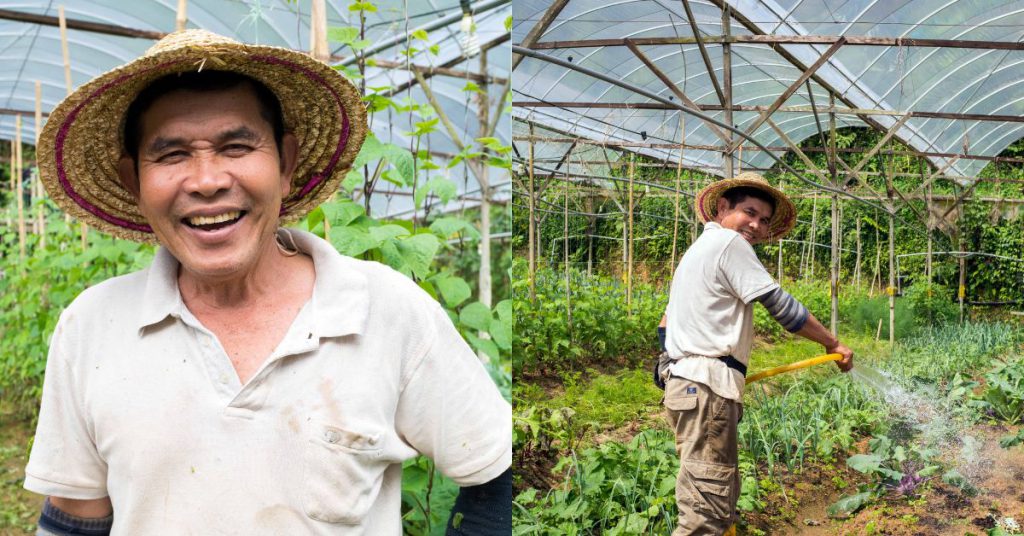 For instance, one of her partner farmers grows Momotaro, a hybrid tomato from Japan. Select supermarkets also sell Momotaro tomatoes, but theirs are usually imported straight from Japan and priced around RM250 per kg, Leisa shared.
But, Leisa shared, her farmer's Momotaros are better. The farmer imports the seeds, ripens the fruit on the vines, and invests a huge amount of "love and focus" on flavour, she pointed out.
"The results are top-class tomatoes, rich in umami and residual sugar," she expressed. "But I'd bet you my last dollar that if a supermarket customer was given a choice of the two without any financial restrictions, they would choose the tomatoes that had been air flown in from Osaka."
Weeds & More to come
Working with farmers in Malaysia, Leisa shared, does have its challenges. Due to poor post-harvest management and packing standards as well as expectations in Malaysia, Leisa shared there is a mindset that it's fine to send out poor quality boxes.
"We expect high standards," Leisa said about Weeds & More. "We pay well above the market rate, but with this we expect care and everything to be done correctly. If the willingness is there, if we share common goals and objectives, it's never too difficult."
When asked whether she's concerned about being seen as a "white saviour", a term that Tatler Asia used in introducing Weeds & More in an article, Leisa shared that our question was the first time she had heard of it.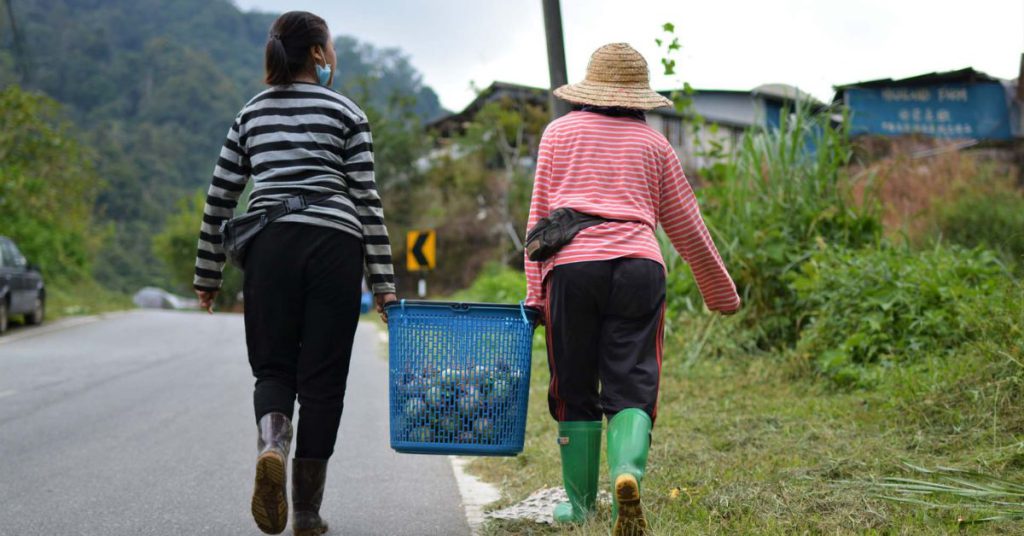 "I don't know if people consider us like that. I certainly hope not," she responded. "For me, outsiders always see things differently. Just look at Chinese investments in agriculture in Australia—they know what will be the next big thing because they can see the big picture with fresh eyes."
With those fresh eyes, Leisa shared that Weeds & More is in discussions with a company in Java to perhaps expand their operations.
"[The] long-term [goal] is to ensure our farmers are happy doing what they are doing, are paid well, that their soil is happy and producing, and that our customer expectations are met and they have all they need from a quality, local source," she concluded.
Learn more about Weeds & More here.
Read other articles we've written about Malaysian startups here.
Featured Image Credit: Weeds & More