When Pei Ying started making spreads at home, she never expected her dad to encourage a business venture.
But being a businessman himself, that's exactly what he did.
After months of experimenting with recipes, she was finally confident to start a brand with her dad by her side.
Together, they launched Jiang Malaysia (Jiang), a home-based business selling artisanal spreads and jams that are freshly made upon order.
Spreading her family's recipe around
As a health-conscious person, Pei Ying was well aware of the additives, preservatives, and emulsifiers that most commercialised spreads contained.
"While those ingredients might not be harmful to human bodies when consumed in small amounts, I am still mindful that long-term usage might cause harm."
She looked high and low for homemade spreads, but they were either not to her liking or located too far.
So she decided to roll up her sleeves and get back into the kitchen.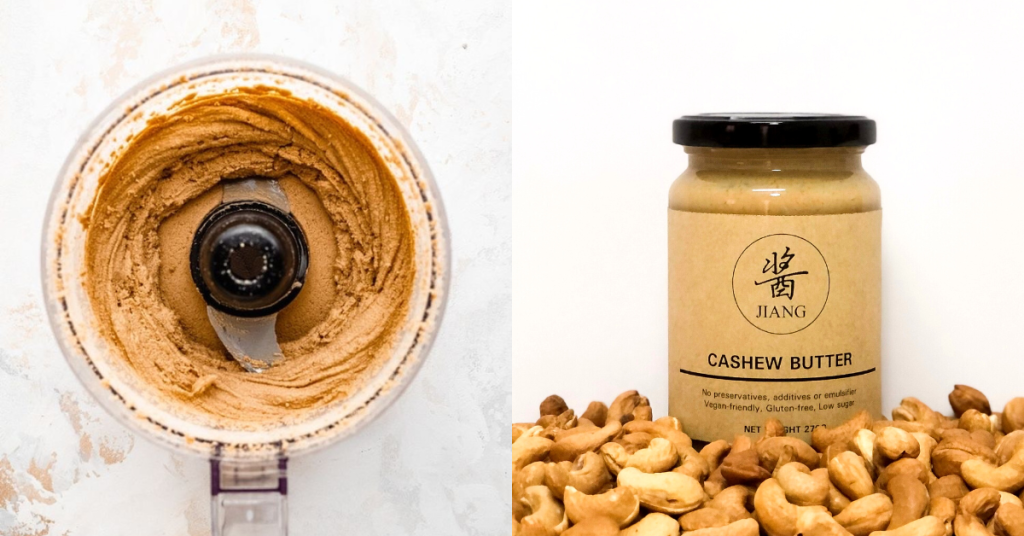 Pei Ying started off by making Pandan Kaya spread, a Malaysian favourite. The recipe she used wasn't written in a book or on a website. Instead, it's a verbal one passed down for generations in her family. 
And who better to test the product out than her own relatives, right? Once she got the green light from them, she began experimenting with newer flavours like Earl Grey Milk Spread and Salted Egg Spread.
"It was a big hit in the family and everyone started to order from me personally," Pei Ying shared.
Then her dad said something that would change the course of her life: "Pei Ying, next time don't have to be a banker already. Just make spreads for a living."
And that was her lightbulb moment for a side gig.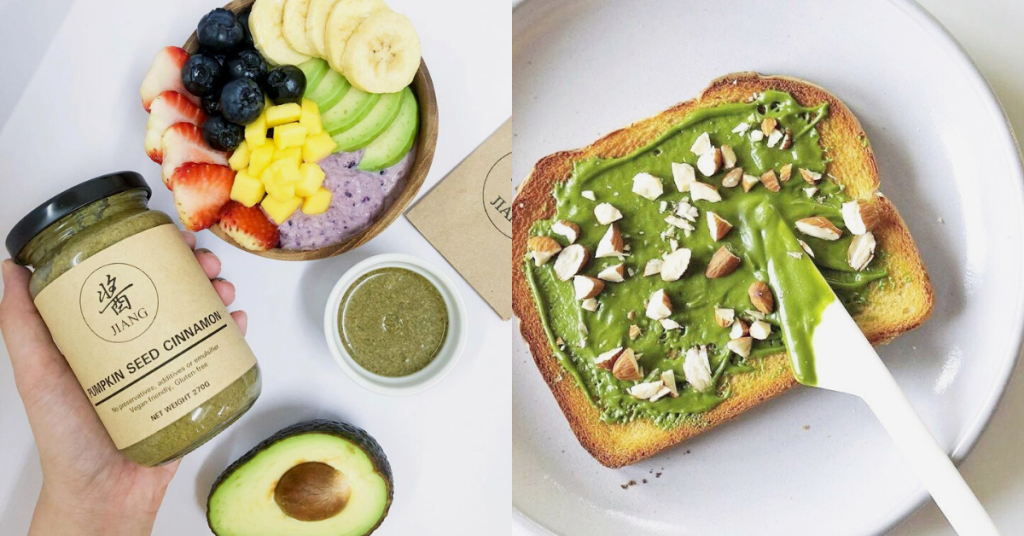 Mindful of what they're spreading
Jiang is the pronunciation of the Chinese character 酱 which means jam, spreads, or sauce. It also symbolises the traditional Chinese recipe of their first product, Pandan Kaya Spread. 
While some might think the name limits the brand's audience, Pei Ying assured that it's not a hindrance. The brand still gets support from customers of diverse backgrounds.
Plus, it's a nice nod to her cultural heritage as well.
Spoken like a true businesswoman, Pei Ying shared that the brand values transparency and ensures customers can consume their products without worry.
"Our products are suitable for everyone. Whether they're babies, pregnant mums, or medical patients. We do not use any chemicals, animal by-products, or alcoholic ingredients."
The brand is so committed to the above that they have separate utensils for the production process. "To give our Muslims friends peace of mind," she explained.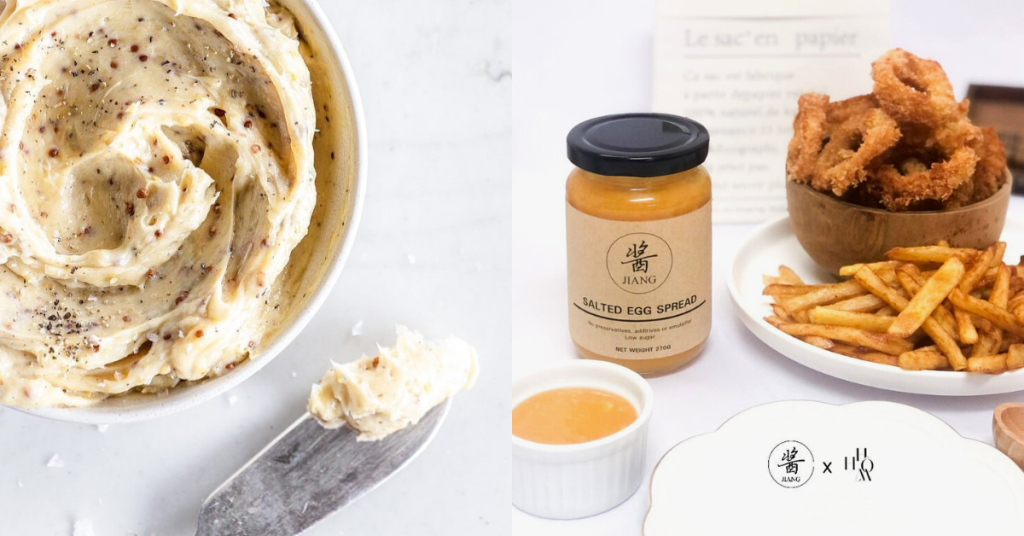 Trying not to spread herself too thin
"To me, the most vital [aspect of an] F&B business is the product quality. Anything consumed into human bodies should be well taken care of," the 28-year-old said.
With that in mind, Jiang has a detailed quality control process. 
Aside from its Pandan Kaya Spread, the other flavours go through an R&D process and are sampled before launching in their store. The founders also hand-pick each ingredient for quality assurance.
Spreads require a minimum of three days to produce from scratch. Jiang slots the orders into the two designated production days of the week (Wednesdays and Fridays).
Customers will then receive their spreads via courier services. However, egg-based and milk-based products are either sent or picked up on the same day of production. This is because they're temperature-sensitive.
These include the brand's Pandan Kaya Spread, Salted Egg Spread, Earl Grey Milk Spread, and Matcha Milk Spread.
Jiang also has a subscription plan (JSS) for customers to easily stock up on their spreads.
Pei Ying describes it as a loyalty programme where customers can choose to subscribe on a one-off, non-recurring basis.
"This is especially useful for families that lack time stocking up on groceries because our spreads are not only freshly made, but also delivered [free of charge] right to the doorstep."
There are three plans currently available: 
3 months priced at RM130
6 months priced at RM250
12 months priced at RM480
Each subscription plan offers spreads correlating to the number of months. It's slightly more cost-saving compared to buying them ala carte because of the waived delivery fees. 
The starting price of Jiang's spreads is RM25 per jar and differs depending on the chosen flavour. Spreads are delivered on the 8th of every subscribing month. 
Counting her blessings…and spreads
Running a business with family members can be a tricky affair, but Pei Ying and her dad found a way to make it work.
She believes that the clear segregation of business roles is key to Jiang's success.
"I seldom have conflicts with my dad because we have a roster on what to do on a daily basis, and our roles are quite distinct," she explained. "He acts more like an advisor-cum-logistics guy, and I'm the COO, CFO, and CMO." 
Pei Ying usually makes the spreads with her mum, while her dad is in charge of the logistical aspects, including packaging and delivering.
"I think I inherited my dad's bravery in venturing into new things," Pei Ying expressed. "He was once a goldsmith and eventually a businessman in the fashion industry. Perhaps, the never-give-up mindset propels me to a greater length."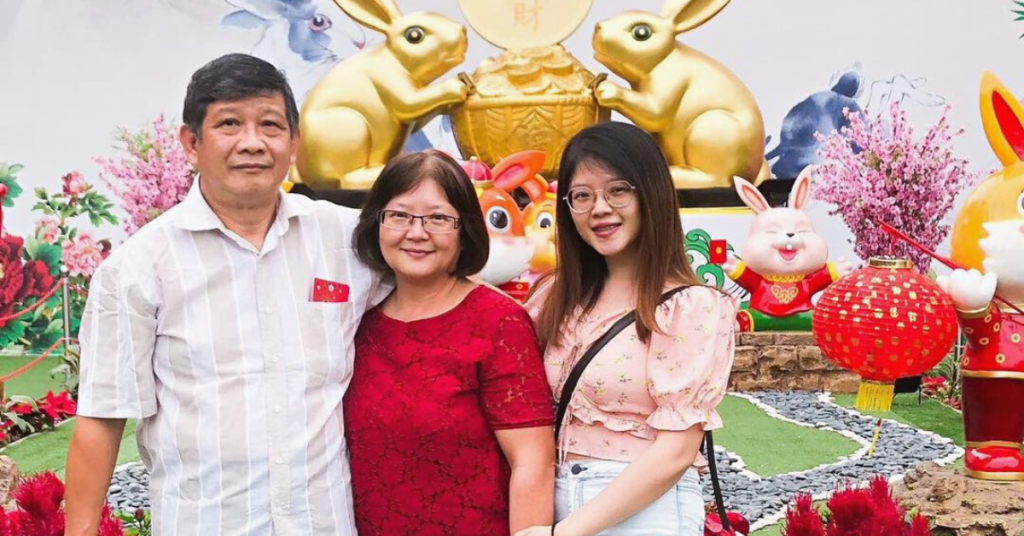 Speaking of the future, she shared that Jiang is moving out to a new cloud kitchen in Kajang soon. This would aid in achieving the brand's aim of having 30 kinds of spreads on its menu by the end of 2024.
"If everything goes well, we hope to open a little neighbourhood bakery to let many more people enjoy our spreads!"
For now, though, they're focusing on reaching more customers at pop-up events and partnering with bakeries that share the same values.
Learn more about Jiang Malaysia here.
Read other articles we've written about Malaysian startups here.
Featured Image Credit: Jiang Malaysia