If you've been on the fashion side of TikTok lately, you've probably noticed people overseas welding the ends of their necklaces or bracelets together rather than using a clasp.
This is called permanent jewellery. Essentially it's exactly what the name suggests—jewellery pieces that aren't meant to be taken off, at least not easily.
You could even say that permanent jewellery becomes a part of the wearer's identity. 
And since this aligned with Azloft and its philosophy of creating everyday jewellery, the brand decided to launch a permanent jewellery collection, one of the few available in Malaysia. In fact, the brand even claims to be the first provider of such jewellery locally.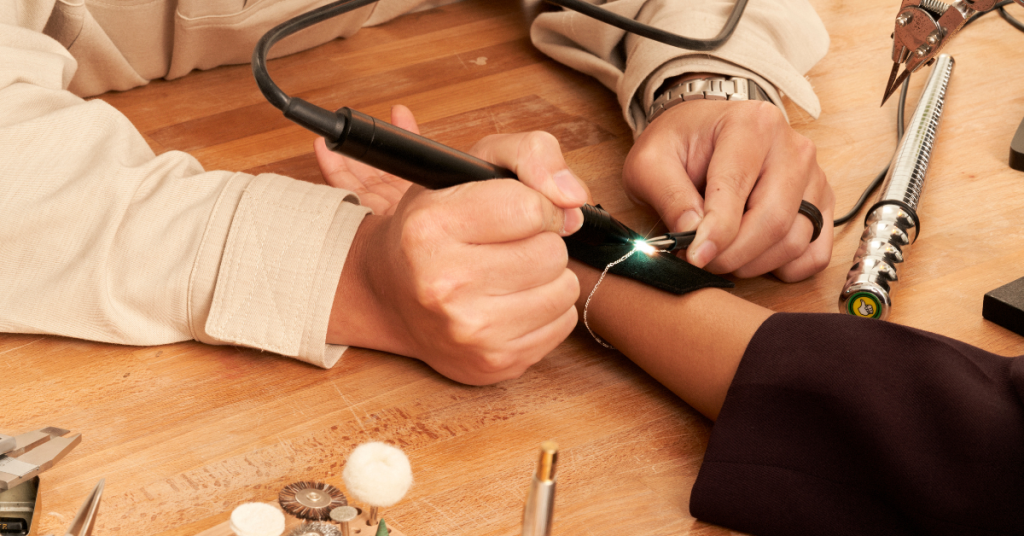 From A to Z
The name Azloft might seem a little quirky, but there's actually a personal story behind it. 
Lara, the founder, found an old warehouse-turned-loft that housed a variety of goodies. From antique and modern furniture to vintage clothes and tech, it was a treasure trove.
So they decided to name the brand "Azloft" in the belief that you can find anything from A to Z in a loft. It's also a take on how their goal is to craft pieces that suit any style, occasion, or mood—matching everything, from A to Z.
"We want our pieces to become treasured heirlooms, passed down from generation to generation," Lara said. Permanent jewellery seems perfectly aligned with that.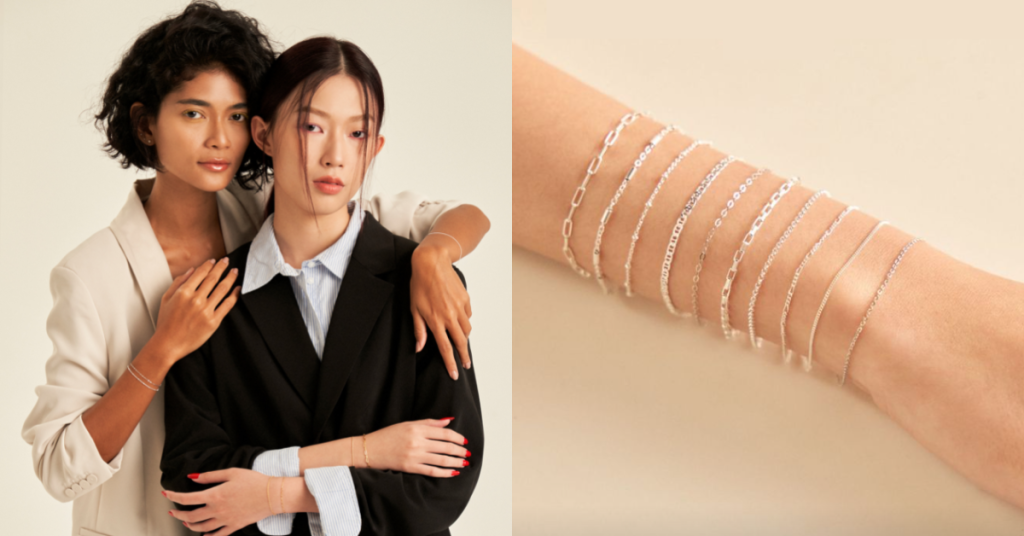 As of now, their permanent jewellery collection called Infinity² is made of durable materials like gold-filled and sterling silver chains. This makes them hypoallergenic and tarnish-resistant with proper care and maintenance.
Dictionary time: Solid gold jewellery is a piece of jewellery made entirely of gold, inside and out. It's the most expensive and durable among the other types of fine gold jewellery. On the other hand, gold-filled jewellery consists of a few layers of solid gold that are bonded (or pressed) with other metals, such as brass or sterling silver. 

G&D Unique Designs
How permanent is permanent?
A common concern that people have about permanent jewellery is the inconvenience of taking it off during emergencies. For example, major medical procedures like surgeries require you to be jewellery-free.
In such cases, Lara assured that you can snip the permanent jewellery with a nail trimmer or a pair of sharp scissors. It can then be kept aside and returned to Azloft for re-welding services.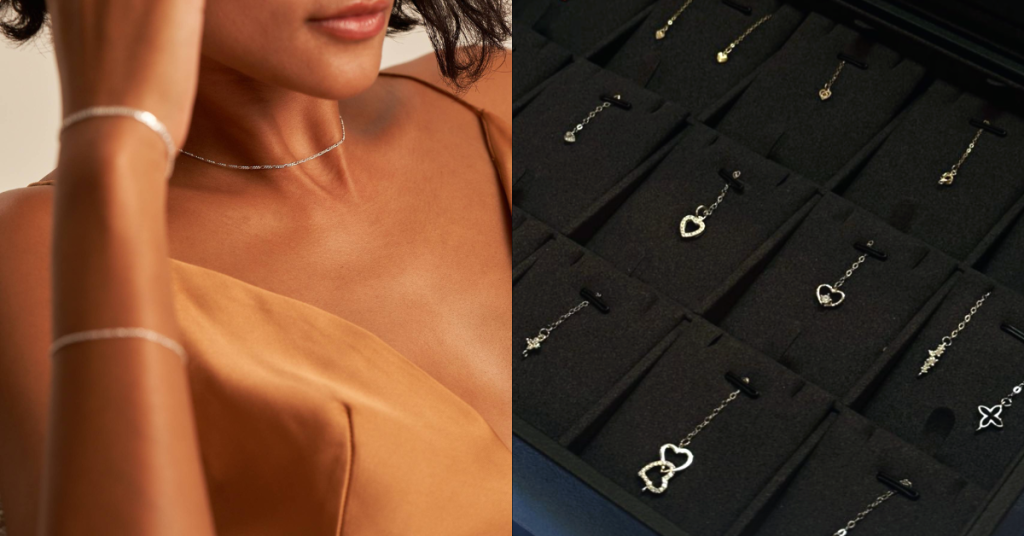 Passing through airport security shouldn't be an issue either. "Our permanent jewellery won't set off the metal detector. We've tried it ourselves several times."
To help customers feel more confident and secure in their purchase, Azloft provides a seven-day warranty on the welded jump ring (the connecting ring for both ends of your jewellery). So if anything happens to the jump ring, they'll re-weld it free of charge.
You'll have to reach out to the brand with your warranty certificate and a description of the issue, and they'll get the piece repaired as quickly as possible.
Interested customers can make an appointment on their website to purchase Azloft's permanent jewellery pieces by choosing their desired locations, dates, and time slot. 
Azloft doesn't have its own retail store yet, but works from booths at different locations.
They include The Waterfront at Desa Park City, Publika, Main Atrium at Fahrenheit88, Intermark Mall, and more. They will also be present at certain events such as Kaloot Raya Fest 2023.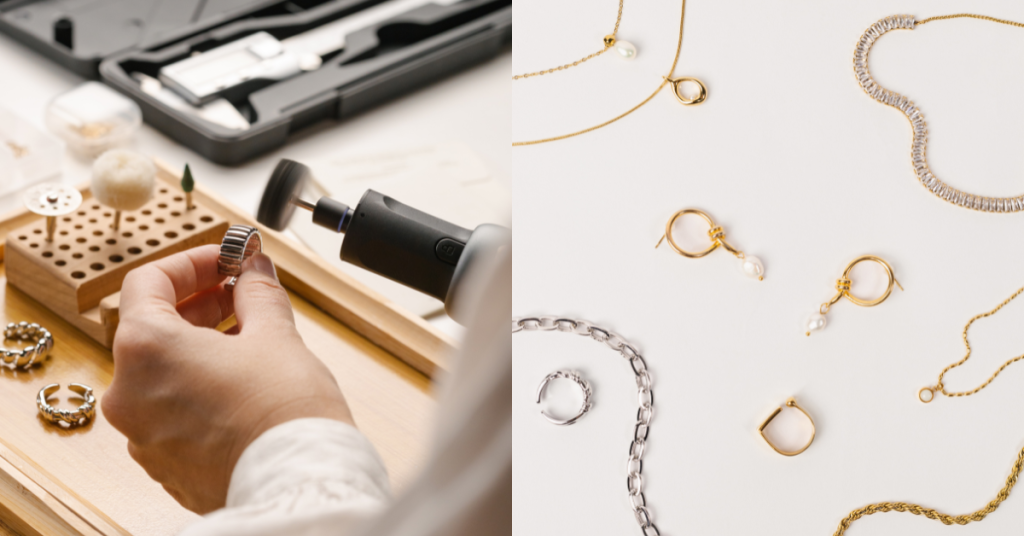 When booking your appointment, there will be a RM50 deposit required to secure your spot. It'll be deducted from your total bill later on. 
If you're getting it together with another person, then Azloft recommends booking consecutive appointments as they're only able to accommodate one person at a time.
The whole process typically takes 15 minutes and is assured to be 100% safe and painless by Lara.
Creating jewellery that lasts a lifetime
Having run Azloft for over six years, Lara has learnt a thing or two about what it takes to build a sustainable business.
"One of the toughest challenges we've faced is finding that perfect balance between keeping up with industry trends and staying true to our unique style and aesthetic," she explained.
It can be tempting to jump on the bandwagon of what's hot and trendy, but sticking to your niche is what sets your brand apart.
Her can-do spirit is also reflected in how Azloft views competitor brands in and out of Malaysia.
"We believe that healthy competition is great for driving innovation and keeping us all on our toes," Lara expressed. "We welcome other brands to join the game and bring their own unique perspectives to the world of permanent jewellery and add more colours to the industry."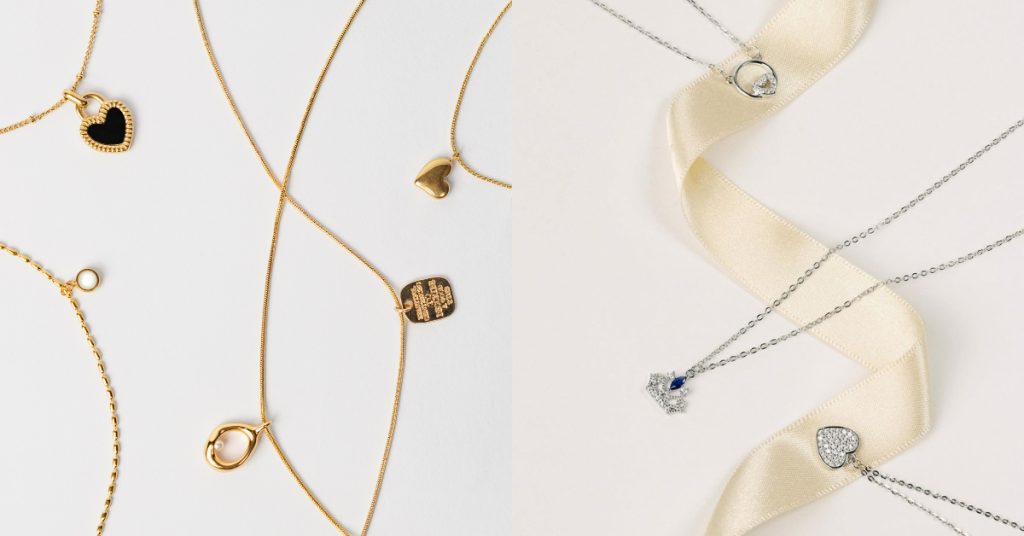 According to their website, Azloft provides sustainable jewellery solutions with "the lowest environmental impact".
Lara explained that this is done by producing jewellery that is high in quality and made of durable materials. "Rather than trendy, fast-fashion pieces that are meant to be disposable," she added. 
Besides that, Lara also shared that Azloft is transparent about the brand's production process and materials, adding, "So that customers can make informed decisions about their purchases and feel good about supporting a sustainable business."
But having explored their website, I noticed that not all of their product listings actually state the jewellery's materials. It could be because they're older listings that haven't been updated yet. 
To increase the trust of customers, Azloft could look into standardising their products' descriptions, which would also ease the shopping experience.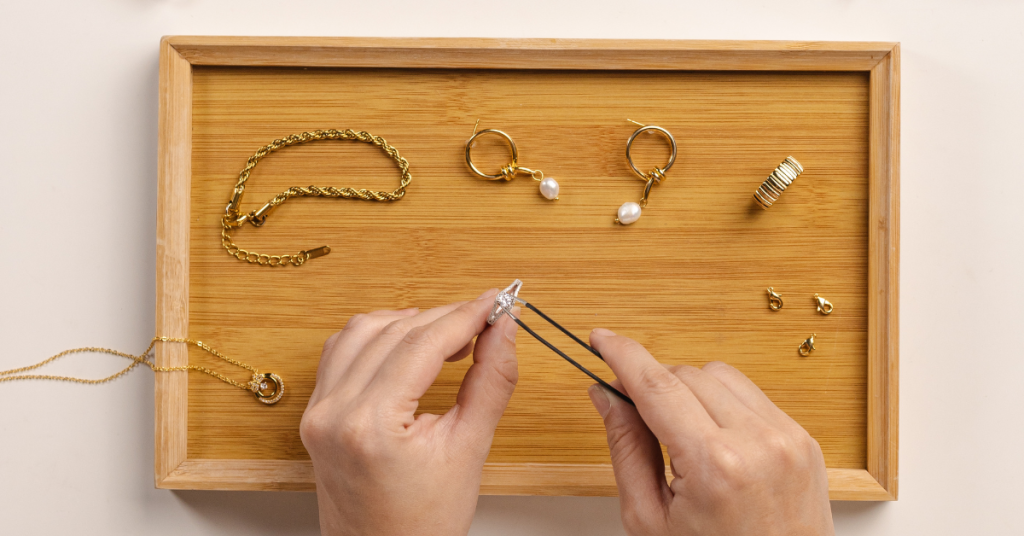 Ringing in the future
Eventually, Azloft plans to expand the brand's presence to a physical store.
"We hope to create a space where customers can experience our products in person and connect with our brand on a more personal level," Lara said.
In the meantime, the brand will focus on diversifying its product offerings. 
Lara shared that Azloft will be introducing new additions to its permanent jewellery collection soon, specifically adornments made of solid gold and chunkier designs. They're also exploring new charm options to further grow the existing collection.
With such plans in the works, it's safe to say that Azloft could change the local jewellery industry.
Although the concept of permanent jewellery has been around for several years, it's only recently that it's gone viral.
So, it'll be interesting to see how long this jewellery trend would last, and whether it would find a permanent place on the hands of Malaysians.
Featured Image Credit: Azloft