People don't go to bookstores just to buy books anymore.
That's not a novel revelation—pun intended—but it's definitely one that has become evident especially in a post-pandemic world, where more people have come to realise the ease of online shopping.
Nowadays, physical stores have to lure customers in with the promise of something experiential.
A promise that Eslite Spectrum in Starhill KL certainly aims to deliver.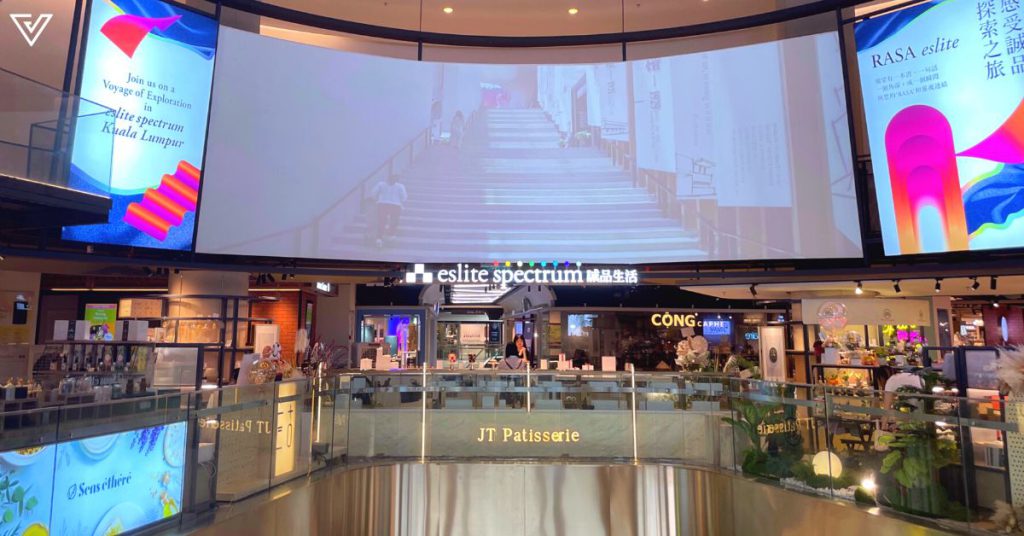 A new story
Originating from Taipei, Eslite Bookstore was founded in 1989 and is now deemed as one of the largest retail bookstore chains in Taiwan.
Meanwhile, Eslite Spectrum is a brand founded in 2010 and described as a "platform for creative commerce", according to Eslite's corporation website.
This means it's home to various lifestyle brands, especially those of a creative nature. Think of it as a department store, but more artsy.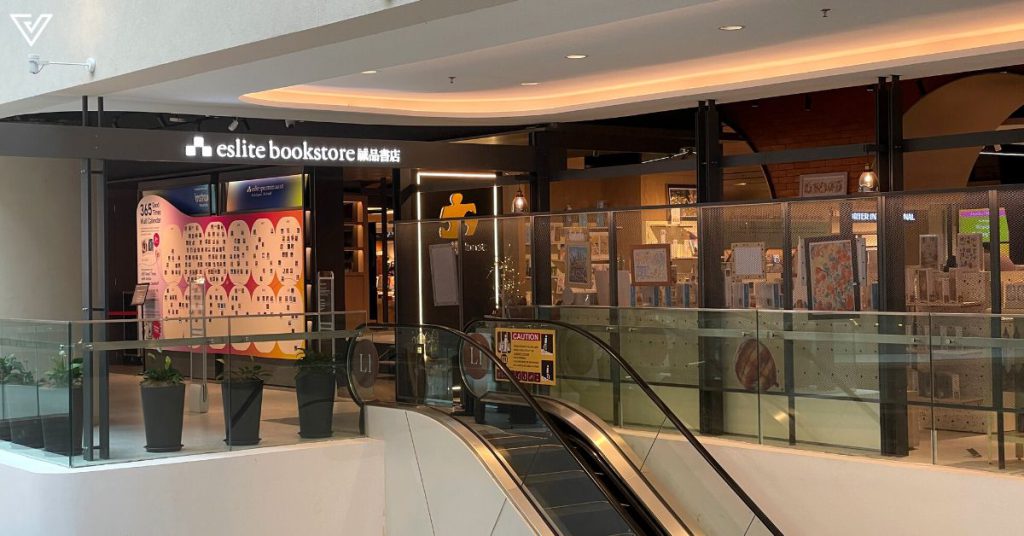 Eslite's entry into Malaysia follows that of Tsutaya Book's opening in Bukit Jalil last year. A well-known Japanese bookstore, the launch of Tsutaya Books had attracted many locals. But the main commodity hadn't been its books—rather, it was the aesthetics.
The same sort of philosophy seems to apply for Eslite Spectrum. Search the brand up on Instagram and you'll be faced with a bunch of visually appealing photos of the space. More people see Eslite as a source for gorgeous Instagram photos than a place to buy books.
But Eslite isn't really comparable to Tsutaya, simply based on scale. Eslite Spectrum is not only bigger in terms of sheer size, but in the number of things it offers.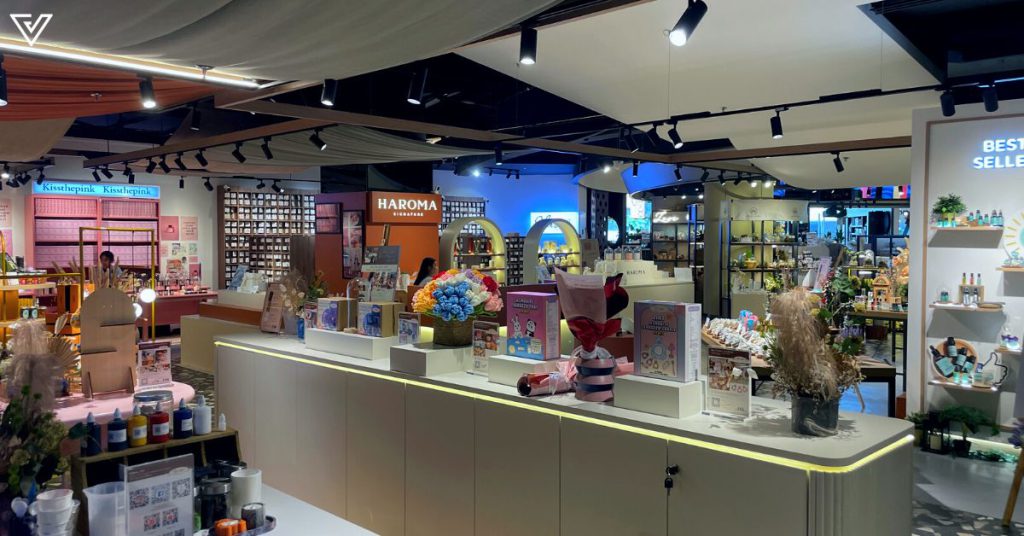 Depending on which entrance you came through, you might be greeted with apparel, or perhaps the entrance of the bookstore. Either way, once you step into the store, expect to be slightly overwhelmed with the influx of interesting things before you.
Sporting a maze-like layout, Eslite Spectrum is separated into a few zones, fancifully named Arched City, Floating City, City of Eternal Day, and City of Ripple.
Those names are a little bit… confusing, to say the least, so what you and I need to know is that there's basically an area for apparel and jewellery, one for F&B outlets, and another that's mainly the bookstore.
Don't worry if you get lost, though, as there are many staff members around. Plus, getting lost just gives you an opportunity to explore the store.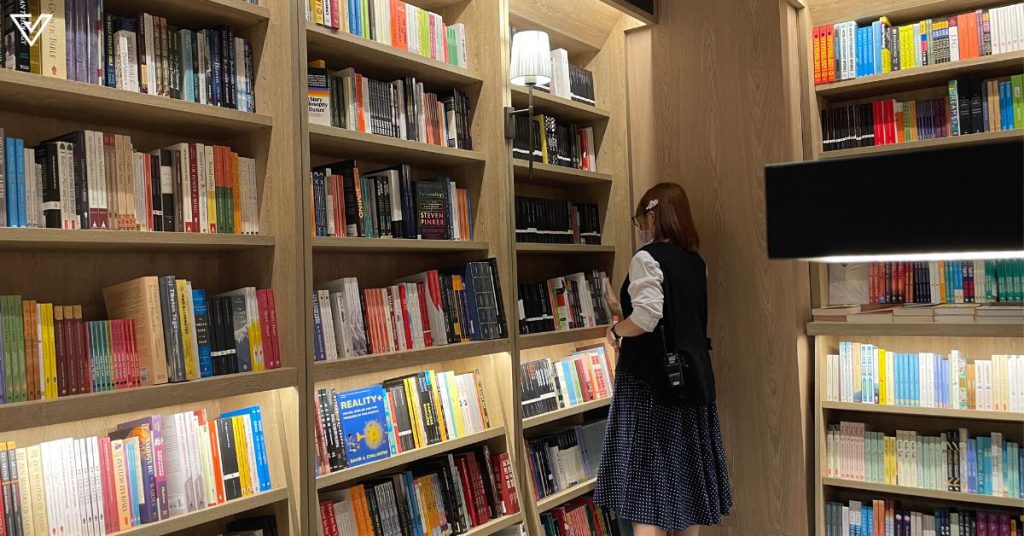 Highlighting local brands
If you think you'll only see a cast of Taiwanese brands in Eslite Spectrum, think again.
Despite Eslite being a Taiwanese company, a lot of the featured businesses in its Starhill KL location are proudly Malaysian ones.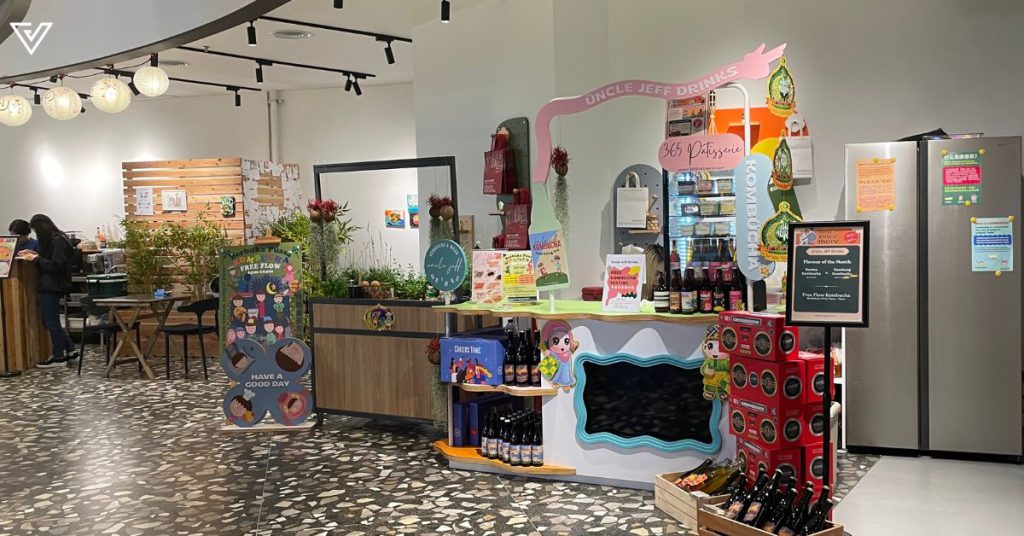 Uncle Jeff Drinks, a kombucha brand in Malaysia, told Vulcan Post that it was Eslite Spectrum that initiated the partnership, having asked founder Jeff Lau if he was interested in being a vendor.
Another homegrown brand we've featured, Spirit Animal Co, has also set up shop in a cosy little corner of the department store. Purveyor of demi-fine pieces, Gung Jewellery has an experience store here too.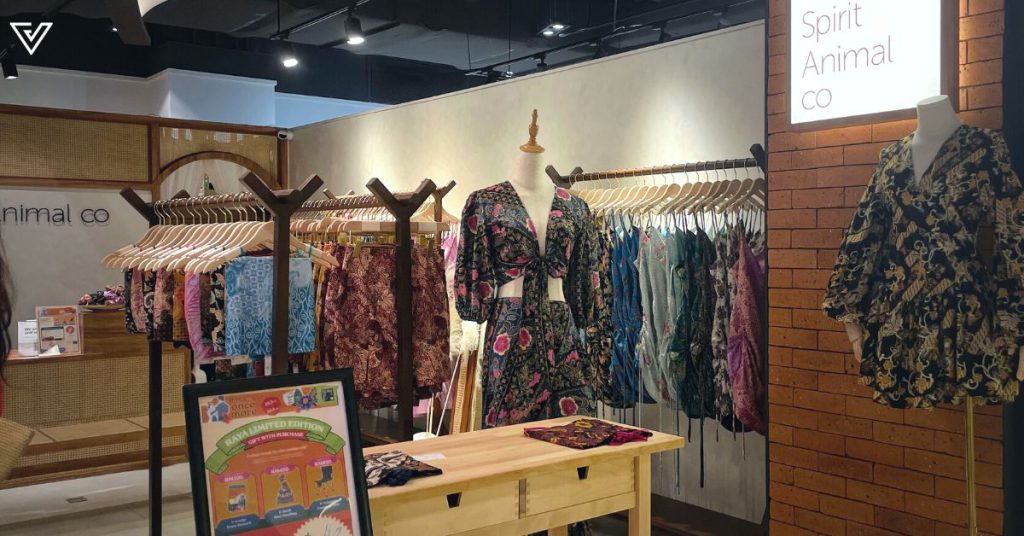 Eslite Spectrum has given formerly ecommerce-only brands a space to showcase and sell their products to mall-goers. It's a pleasantly charming thing Eslite has done, going with so many local names instead of only imported ones.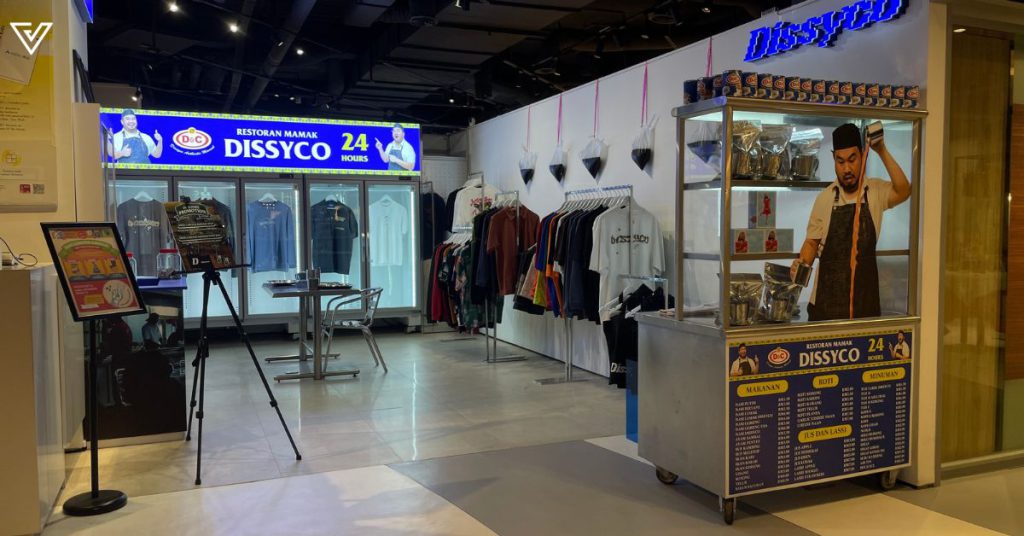 However, that isn't to say there aren't any Taiwanese products available. There's also something called Eslite Expo, dubbed as "Eslite's most intriguing brand".
Eslite Expo is dedicated to showcasing Taiwanese cultural and creative brands together with Malaysian creative talents to "forge new inspiration".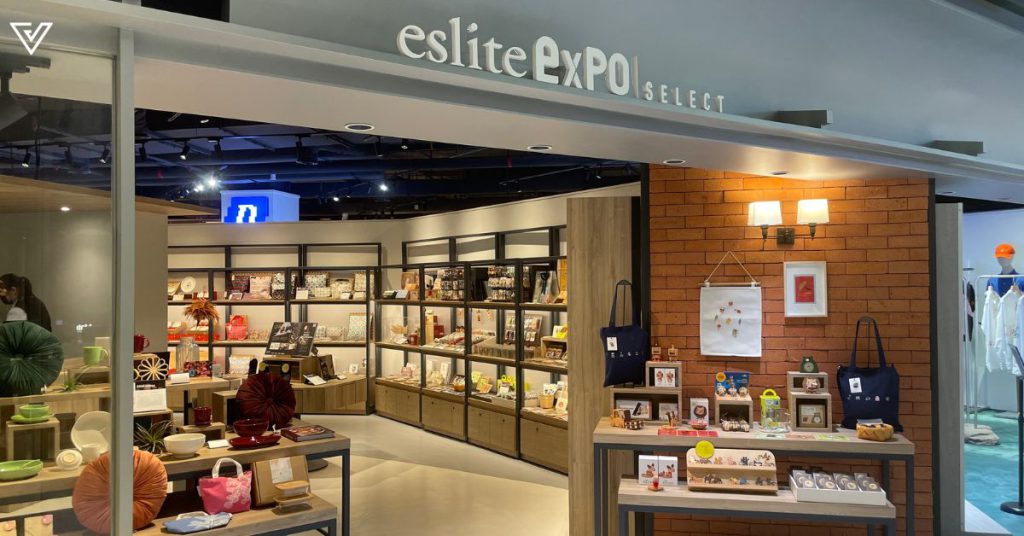 Other than that, stationery lovers will also enjoy the corner in the bookstore that features well-known stationery brands from across the globe.
Readers, writers, digesters
Aside from shopping, another reason one might stop by Eslite Spectrum is to get some work done.
Like the editorial team at Vulcan Post, for instance. For the purpose of writing this article, we decided to take on the challenge of working within Eslite Spectrum.
We found ourselves tucked into a cosy little workspace in the bookstore, surrounded by books on philosophy, psychology, cultural studies, and the like.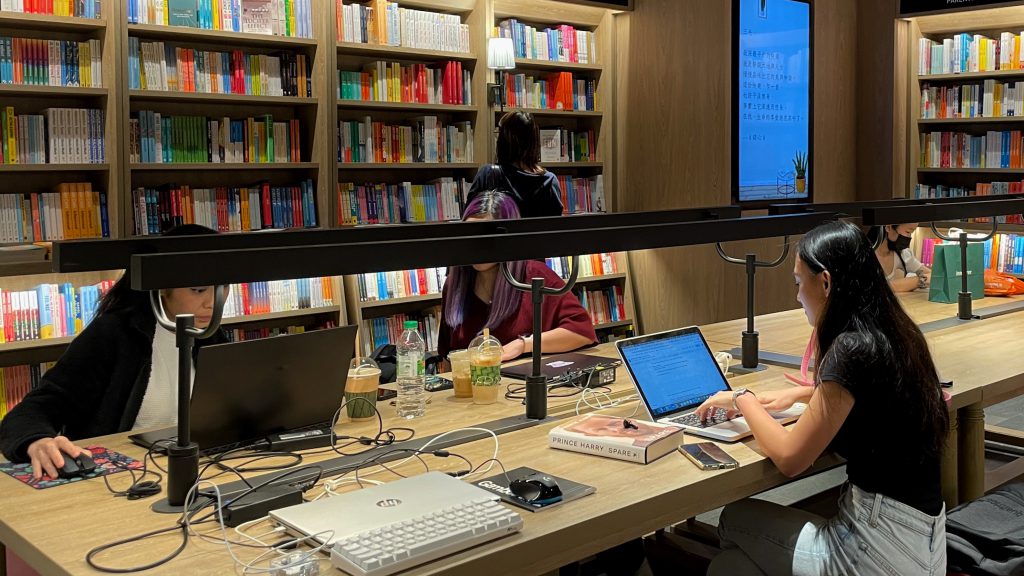 Thankfully, there are plug points here, a must-have for digital nomads. Upon request, the staff members also shared the guest Wi-Fi password with us, another work-from-anywhere essential.
Joining our team that morning was a few other individuals. A tropical shirt-clad guy was typing away on his laptop, the image of a digital nomad, while an older gentleman quietly read a book.
The demographic of customers feels undefined. Eslite Bookstore proves to be a welcoming haven for anyone who simply wants to sit back and enjoy a book or two.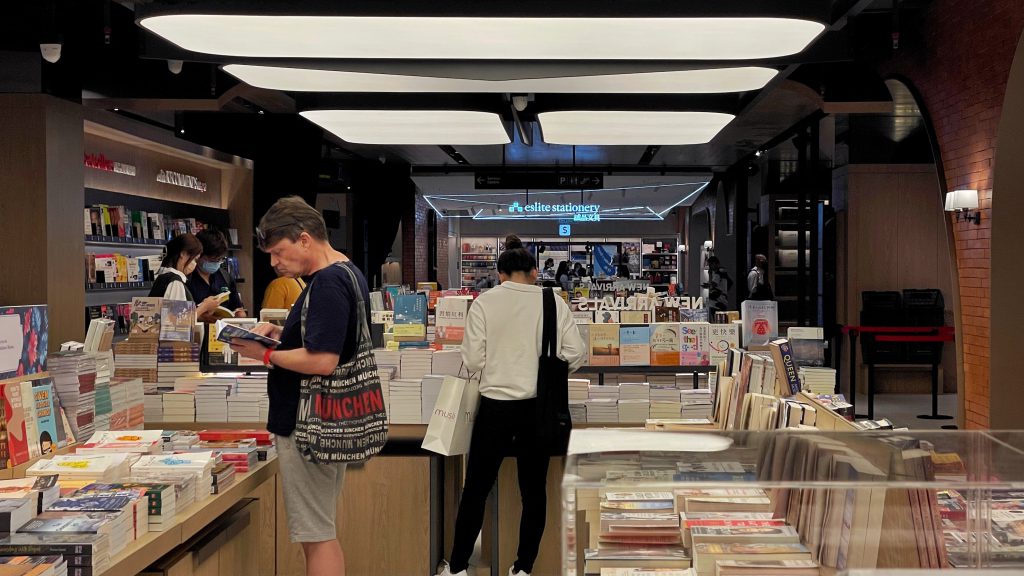 With ample lighting, wide tables, and a comfortable ambience, the environment was conducive to productivity.
I will say, though, our work was interrupted by the sounds of drilling and hammering at one point, but I suppose that can't be helped. We just popped on our earphones and kept on going.
Those in need of some energy boost will be pleased to find that there are many options around for a good cup of joe and some grub too.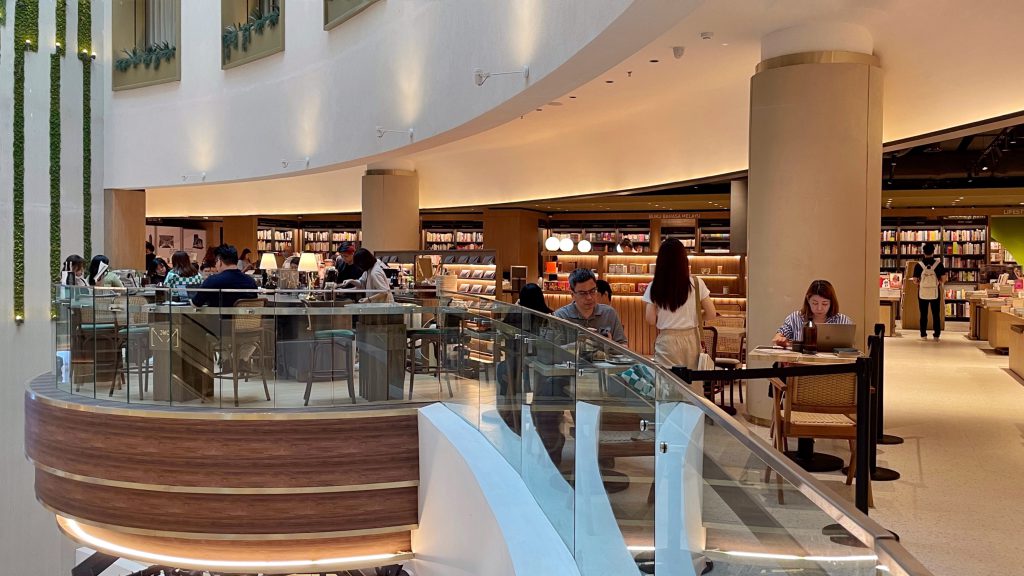 For coffee lovers, there's a Bean Brothers outlet one floor down. There's also Cong Caphe, ideal for those who enjoy Vietnamese-styled beverages. For non-coffee drinkers, there's Chun Yang Tea.
Eateries in Eslite Spectrum include V88, Come True Cafe, THE MESSENGER by JWC, and Old Hands Cafeteria. You won't be short of options here come lunchtime.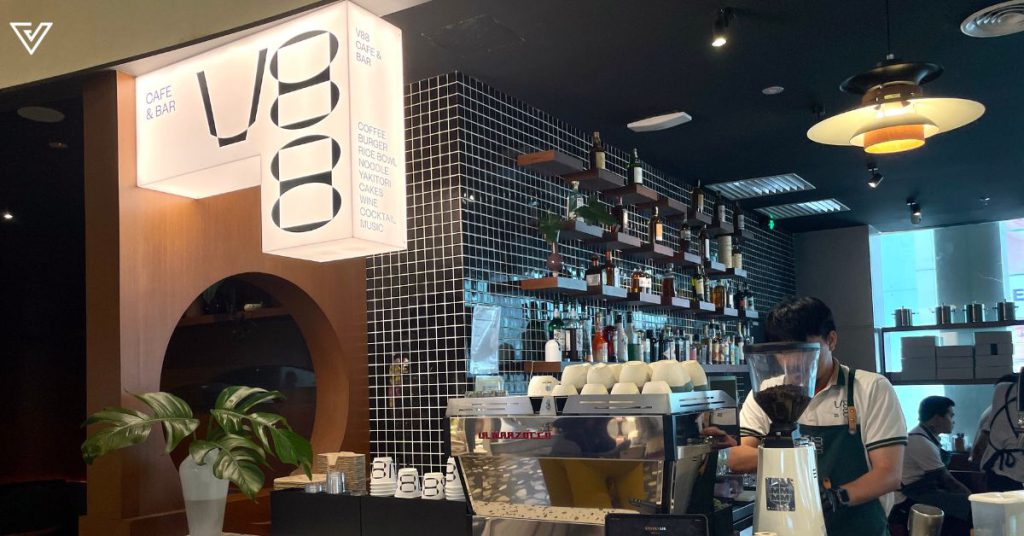 You can also opt to work out of these areas, as there are many tables with plug points on the floor.
But the nook within the bookstore is my preferred option. For one, you don't have to pay to use the space. At Come True Cafe where we had our lunch, every person was required to order at least one thing.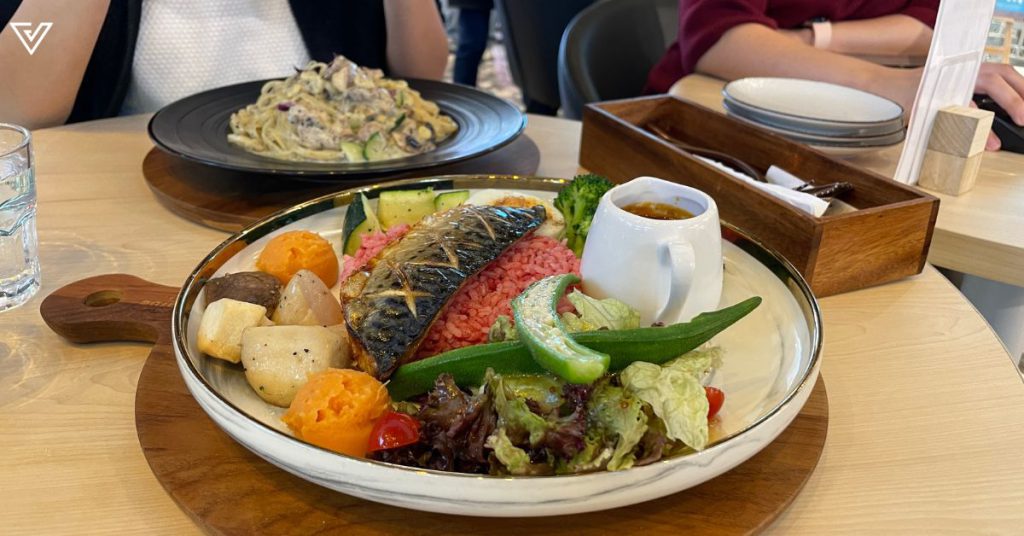 Plus, I feel ten times smarter already just sitting in the bookstore, as though the knowledge from all the books is diffusing into my brain. Although, my back had started to hurt a little from the backless bench around the fourth hour…
One for the books
Whether you're there to work or shop or eat, you can go a good chunk of your day in Eslite Spectrum without growing bored.
There's so much to peruse, from the titles to the clothes to the everything else. You could also come on a day where Eslite is hosting a forum or workshop.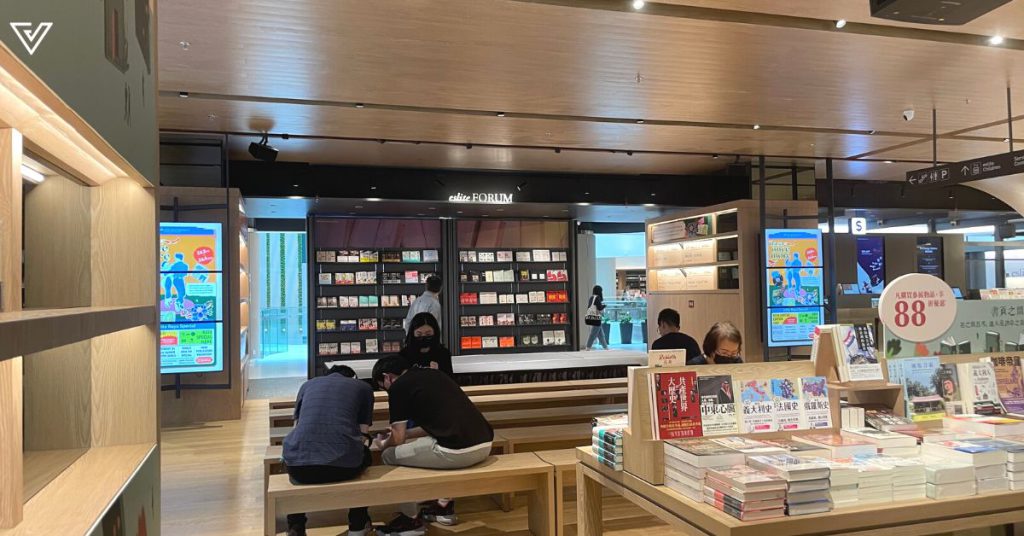 And if you're feeling up to it, you can always pick up a book, find a spot in the store, and get some reading done. According to a staff member, you're allowed to read books without paying, but only in the bookstore vicinity.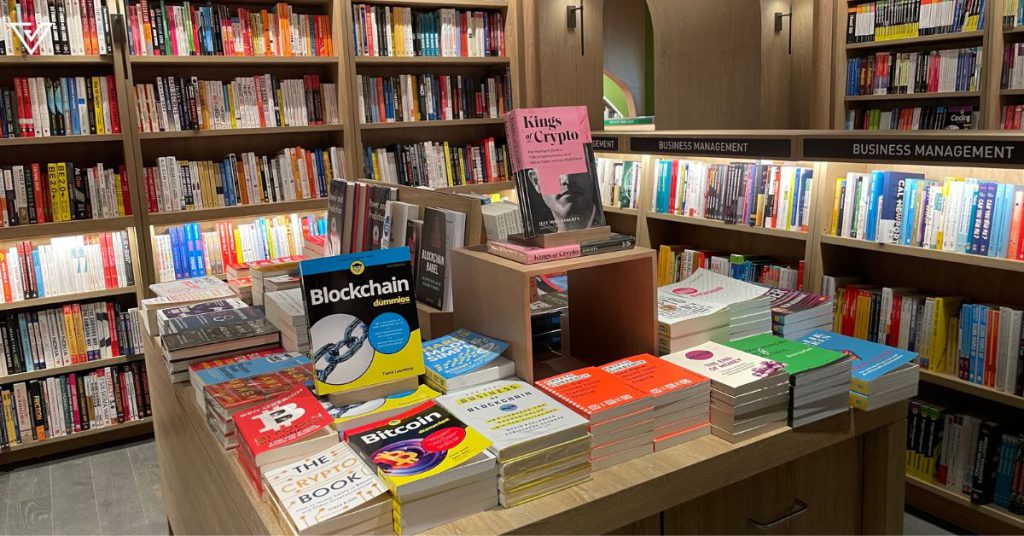 After all, Eslite had started as a bookstore, so its library of books feels rather comprehensive. There are Malay, Chinese, English, and Japanese titles. With such a wide assortment of books, Eslite Bookstore is very organised, with different dedicated sections for different genres.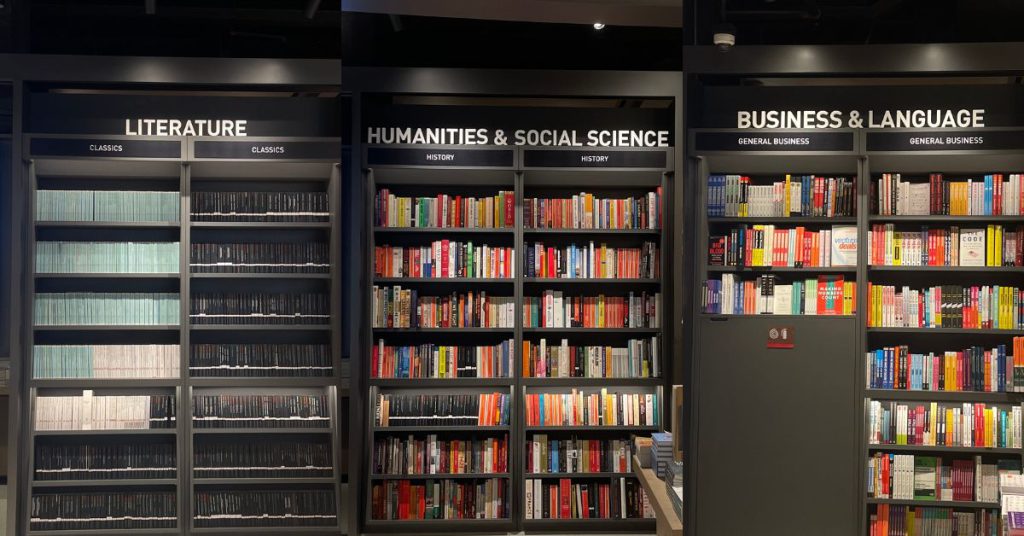 For instance, the area that we were working in was the humanities & social science area. Next to that is the literature area, then the business and language department. There's also the children's corner that features nooks for children (and adults) to curl up in.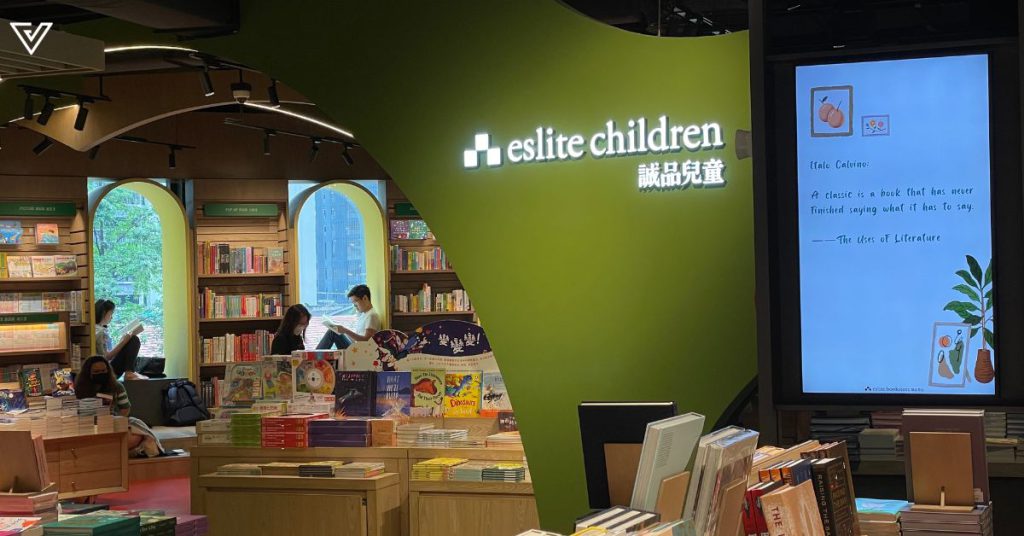 Throughout the store, there are many kiosks with employees who can help search up a book and guide you to the correct location.
But, if you're planning to have breakfast, lunch, and dinner there, prepare to spend quite a fair amount as things are not cheap in Eslite Spectrum.
Beyond simply serving up a whole bunch of experiences, though, perhaps Eslite Spectrum's best trait is its curation. The curation of brands, the curation of books, the curation of experiences.
Every single vendor in the space feels purposeful, each one bringing something unique to a table. You won't really find two brands offering the same exact thing here.
It's easy to dismiss Eslite Spectrum as another Tsutaya, an eye-candy of a bookstore only designed for Instagram pictures. However, after spending nearly a whole day at Eslitre Spectrum, I've come to understand that this is not true.
Sure, the store might almost feel like a museum at first. A bit detached, and only ideal for window-shopping.
But just take a look at all the unwrapped books waiting for readers to pick them up, the shared table inside the bookstore for people to come together and work, and the countless booths with retail assistants at the ready.
Eslite Spectrum is not just a place that looks good for the 'gram. It actually follows through.
Perhaps you still don't believe me, though. So for the non-believers, I can only say, don't knock it until you've tried it.