As the famous saying goes, don't judge a book by its cover. Yet, it's hard not to be swayed by stunning visuals that leave a remarkable first impression, isn't it?
That's how I felt about the Nothing Ear (2) when I first came across it online.
Launched in Malaysia on March 23, the Nothing Ear (2) sports a gorgeous, futuristic visage, what with the clean, see-through design that allows users to peek into the inner workings of the earbuds.
I had to find out two things: 1) was it really as beautiful as it looks online, and 2) does the quality match the visuals?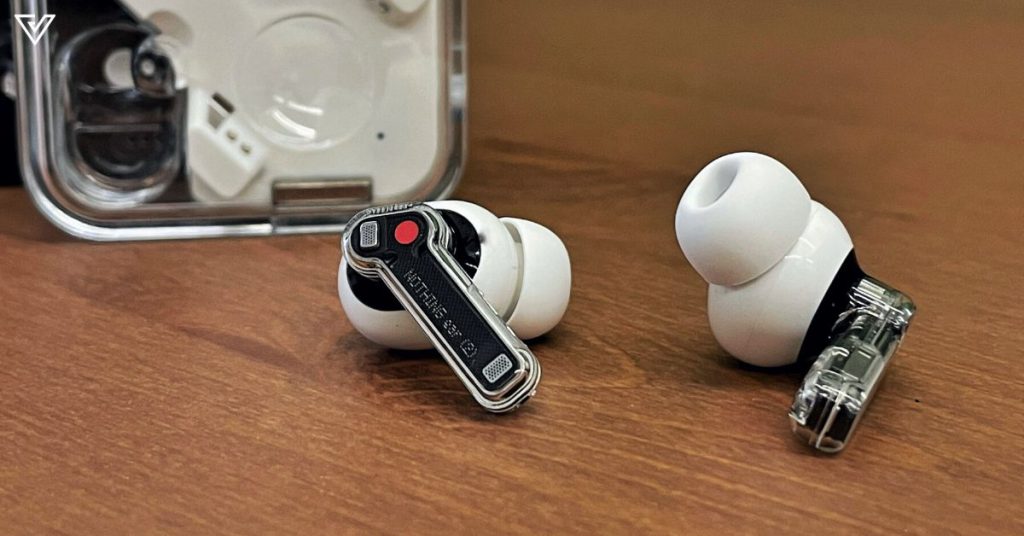 After scavenging the interwebs for one of the most SEO-unfriendly tech brands out there (go, girl, give us Nothing!), we finally got our hands on the RM599 Nothing Ear (2) after reaching out to its marketing team. Here's how it fared.
A sight for sore eyes
Unwrapping the earbuds, I could almost hear angels singing in the back of my head.
Those familiar with the Nothing Ear (1) will think that its successor looks pretty much the same, and they'd be mostly right. It is practically the same, visually speaking, so much so that you could play a challenging game of spot the difference with them.
Yet, as someone who hasn't tried Nothing's first iteration of wireless earbuds, I'll refrain from doing too many comparisons just based on hearsay.
For those like me who have not tried the Nothing Ear (1), here's an overview of what the Nothing Ear (2) looks and feels like.
Coming in a squarish, acrylic case with some white and metal detailing, the earbuds have a very tech-forward and minimalistic aesthetic. A Type-C port can be found next to the power button, which is used to get the buds into pairing mode.
Inside the case, which is labelled ear(case) in typical Nothing fashion, you'll see your earbuds organised diagonally. The left bud is labelled with a white circle, and the right, by a red one.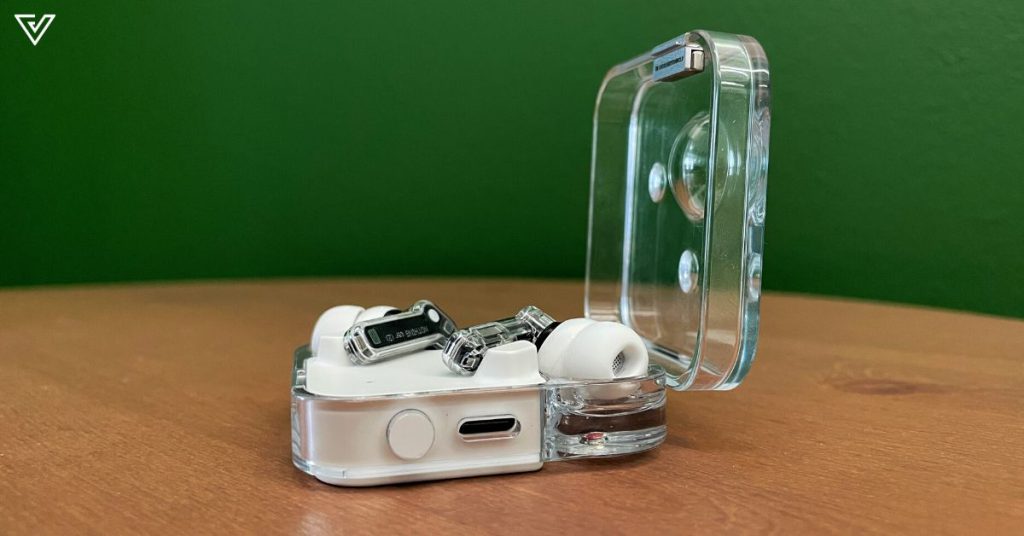 The only qualm I have with the physicality of this device is how quickly it can look dusty and dirty. Its acrylic case also has a tendency of looking a little foggy at times.
The earbuds themselves have little stems, a design choice that I always enjoy. They have a metallic indent on their sides which acts as a haptic sensor. The pinching motion eliminates the chance of accidental touches.
Controls can be adjusted on the Nothing X app, a requirement for those who want to use the Nothing buds.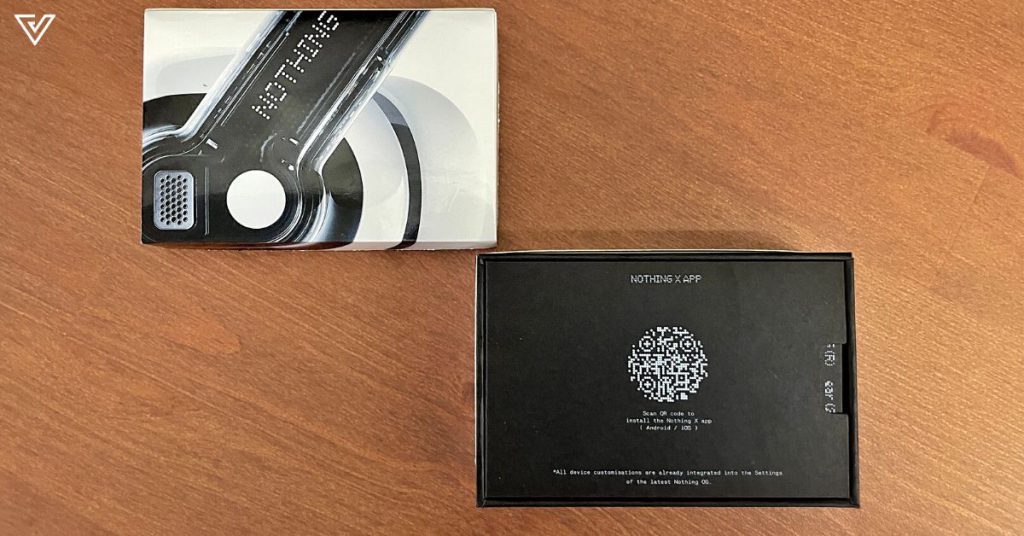 Now that we've explored the physical aspects of these earbuds, let's start talking specs and performance.
But it's what's on the inside that counts
According to a Google search, the Nothing Ear (1) had not been the most polished pair of earphones.
With 24-bit audio and so-called "next-level" active noise cancellation (ANC), the Nothing Ear (2) seems promising in comparison.
Trying out the earbuds, I can concur that the sound quality of these buds is decent, at the very least. You can definitely get some depth and definition with these earbuds, but it's no industry leader in terms of that.
On another note, its ANC is good, if not great. Holding the haptic sensor will let you cycle through three modes—Noise Cancellation, Transparency, and Off. There are also three levels of ANC which can be adjusted on the app, which is a nice touch of customisability.
At first, I thought the buds had no multipoint connection capabilities whatsoever, but after exploring the app, I realised that you can turn on dual connection in the app settings. But two's the limit, it seems, and turning this on will drain the battery faster.
On the bright side, the Nothing Ear (2) is iOS- and Android-friendly, which is always a plus. The Nothing X app is robust and gives you reign of many toggleable features such as in-ear detection and low lag mode.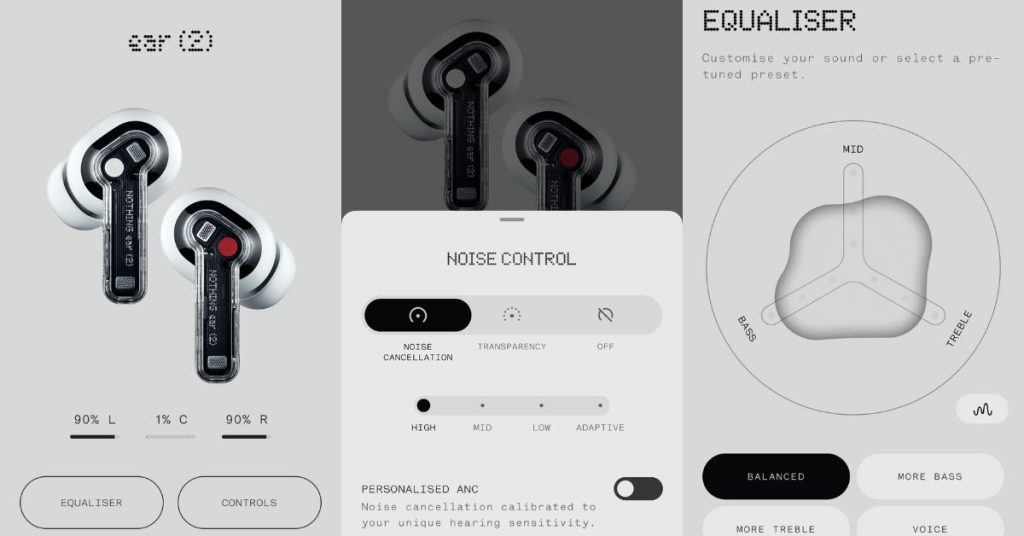 The earbuds also have a IP54 rating, meaning they're resistant to water and dust. Unless you sweat a bucket from your ears, this should be fine for your gym needs.
In conclusion, the sound quality of these buds isn't something to write home about, especially at its price. However, it's supposedly a huge step up from the Nothing Ear (1), and you won't hear any complaints from me about the performance.
Really feels like nothing
Clocking in at 4.5g per earbud, the Nothing Ear (2) truly is an ultra-light pair of ANC-enabled buds.
To give a comparison, the Samsung Buds 2 Pro is 5.5 grams each, while the second generation Airpods Pro is 5.3 grams.
The Nothing Ear (2) also comes with three tips for some customisability.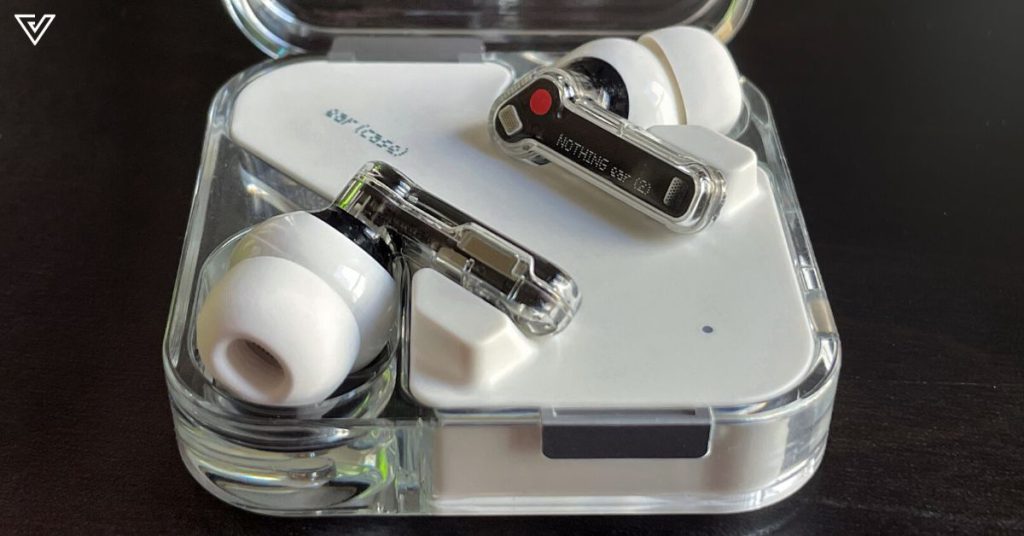 As someone who loves wearing earphones in bed for some quality ASMR time, comfort is always key, and the Nothing Ear (2) does deliver on that.
However, does its battery life match up with my needs? With up to 36 hours of listening time (no ANC) on the case, I find the battery to be pretty decent. After getting quite a fair bit of playtime over the past four days, I haven't actually had to charge the case once. Given, the case is now sitting at 1%.
However, the playback with ANC on only gives around four hours with the buds (without putting them back in the case), which is on the shorter side.
The case does support wireless charging, though, so there's that.
A not-so-personal sound profile
When I came across the Personal Sound Profile feature on the app, I was excited to try it out. But to cut to the chase, I was disappointed by the results.
After doing a hearing test on the app, which was entertaining, I was able to turn on the sound personalisation. However, it totally wrecked the sound quality, giving this weird, corrupted-sounding white noise in the background that defeats the point of wearing ANC.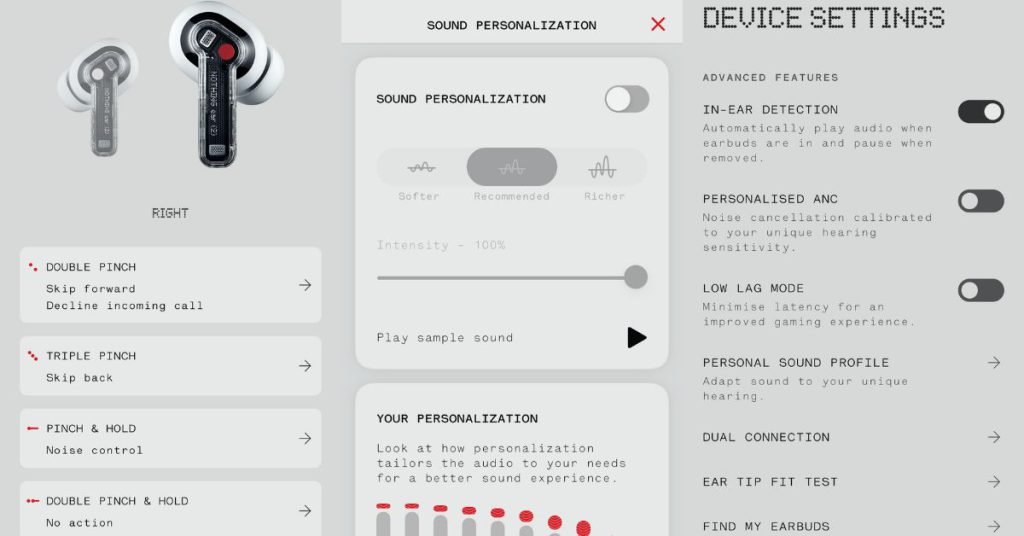 The whole point of the sound personalisation was to adapt sound to my "unique hearing", but honestly, I don't think it worked.
Another thing, which might be by design, is that these buds automatically connect to your device the second you open the case. As someone who tends to fiddle with the case, this is a downside for me.
So, what's the verdict?
Beautiful and sleek, the biggest pull of the earbuds to me is still their beauty. Their performance is in no way lacking, but it's not going to be most incredible sound experience you'll get.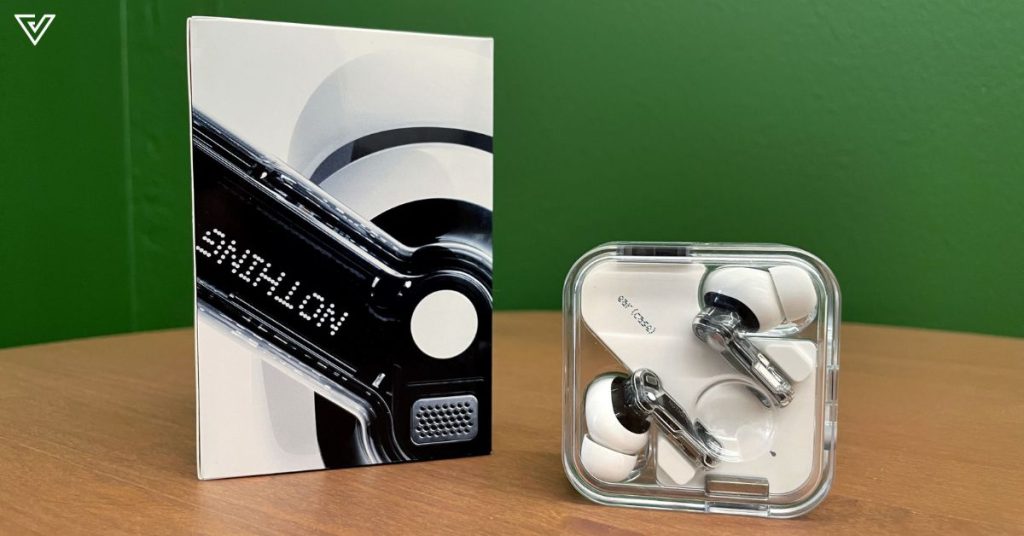 At a price tag of RM599, I do think it errs on the expensive end, but I suppose people will mostly be paying for the branding and the novelty.
As much as I, too, enjoy the look and feel of the Nothing Ear (2), I do believe there are better alternatives in the market at a similar price point (read: Jabra Elite 5, my go-to these days).
| Pros | Cons |
| --- | --- |
| Stunning visuals | Personal Sound Profile does not work very well |
| Lightweight for wearability and comfort | Slightly shorter average battery life on the buds |
| Decent ANC, with three adjustable levels | |
VP Verdict is a series where we personally try and test out products, services, fads, and apps. Want to suggest something else for us to try? Leave a comment here or send the suggestion to our Facebook page.