"Not hospitable, bad service," a dissatisfied customer wrote on Penang restaurant Jaloux's Facebook page.
In turn, the owner responded, "Thanks", complete with a thumbs-up emoji.
This is not an isolated incident or a one-off act of passive aggressiveness. Rather, this seems to be how Jaloux has always operated. Unconcerned, self-assured, and ever-so-sassy.
A user on a foodie forum, Hungry Onion, had summed up the chef's personality as "temperamental but supremely gifted".
This so-called temperament clearly showed through in our vivid interview with the founder, Chef Hong.
Looking into the past
Before delving into the culinary world, Hong trained as a graphic designer, having graduated in a private college in Penang in the 90s.
From there, he would continue to work odd jobs, and eventually started repairing automobiles in his family business, before he finally found his true passion in cooking.
He was inspired by watching Jamie Oliver shows, which ended up influencing him to pursue Italian cooking.
"We started our first cafe in 2009, [at ages] 35 and 36," Hong shared, referring to him and his partner, pastry chef Yen. "A bit late, but no regrets."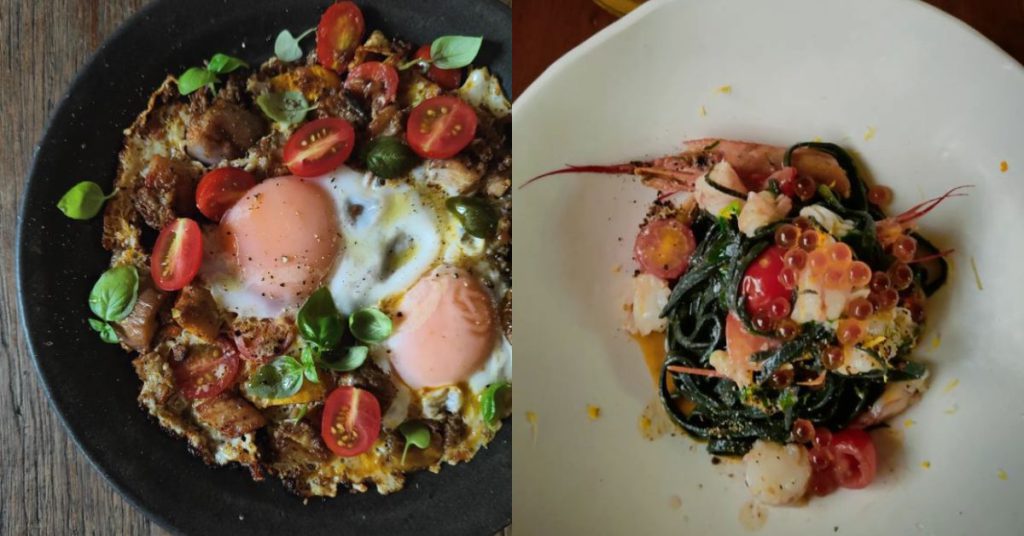 The first café refers to Amélie Café, the first venture by Hong himself as well as Yen.
"We didn't have confidence, we didn't have money, we didn't have support, we didn't have approval, we didn't have knowledge, we didn't have anything, people just kept telling us we will fail," Hong recalled.
While some might have felt discouraged or scared about those prospects, Hong saw it as an opportunity.
"That's nothing to lose, right? So why not? The only things we have are passion and survival instinct."
The duo would go on to grow a loyal following that allowed them to open Cozy in the Rocket in 2013. It was a step up from their first café as it now was able to serve 38 pax instead of six.
Yet, in 2016, they opened up Jaloux, which only served 22 pax. It also had a tighter menu compared to Cozy in the Rocket. The obvious question was, why?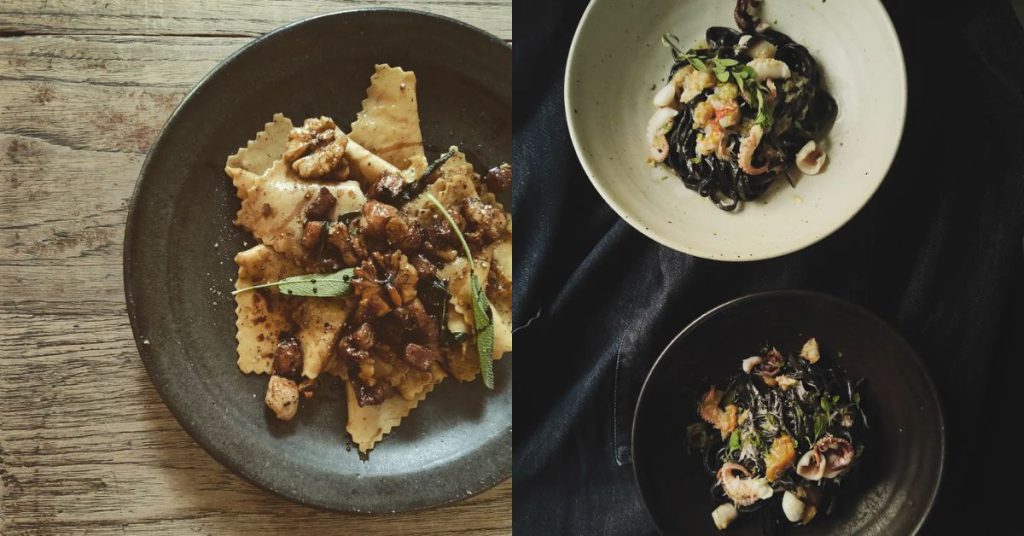 "Humans are hunter-gatherers, we move when we sense danger or better hunting ground," Hong started. "Although we don't hunt anymore, it's our instinct."
"We shut down obviously because we think the location has changed. We change our name because whenever we develop and evolve our ideas, we want our customers to forget the past and accept the present."
An ever-changing menu
A no-reservation Italian restaurant in George Town, Jaloux's menu typically involves fresh pastas and desserts.
But as Hong puts it, the Jaloux team changes the menu "rapidly", but it'll mostly always involve three starters, three pastas, maybe a risotto, and three desserts.
"It's 'tension' to change the menu at this pace for most people, but we think it is necessary for new creation and without depending on the supplies of ingredients," Hong reasoned.
To deal with this "tension", the team takes long breaks twice a year for a few months to travel and rejuvenate their physical and mental selves.
The idea of having to shut down a few months a year is a little hard for most people to swallow, though. As such, Hong recognised that it's hard for people to work for the Jaloux team.
"Many admired our lives, but give up after a few months joining us," he said. "It's not easy getting your hands dirty."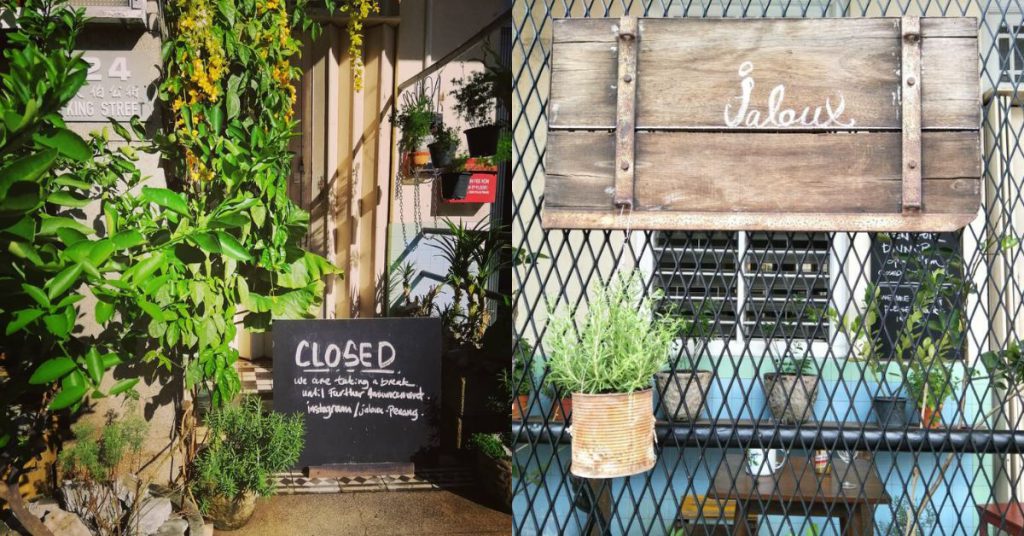 Addressing the critiques
A quick scroll on Jaloux's reviews on Facebook will show that there are many who enjoy the food there. However, you'll also find some pretty negative feedback on the restaurant's service.
"We're a team of only three," Hong reminded. "Three of us run this casual dining place and put in most of our efforts, cost, and time to our food and beverage and naturally we lack in service, although we've tried hard to improve."
Another complaint that Jaloux has received is regarding the house rule that every single customer must order at least one main dish.
To explain this rule, Hong drew a comparison between his restaurant to a media company (such as Vulcan Post) that might charge a fee to subscribers of its premium content.
"Can I subscribe to Vulcan Post and share it with all my family?" Hong questioned rhetorically. "People should respect and pay for the efforts in any industry, that's basic manners."
Moving on, then, to the next complaint—the lack of free water.
To that, Hong pointed out that they do not charge a service tax. Plus, they disagree that providing free water would satisfy anyone, as it does not involve any dedication.
Jaloux also does not allow cake-cutting ceremonies. Why? The joke answer is that because it's not any of the staff members' birthdays, of course.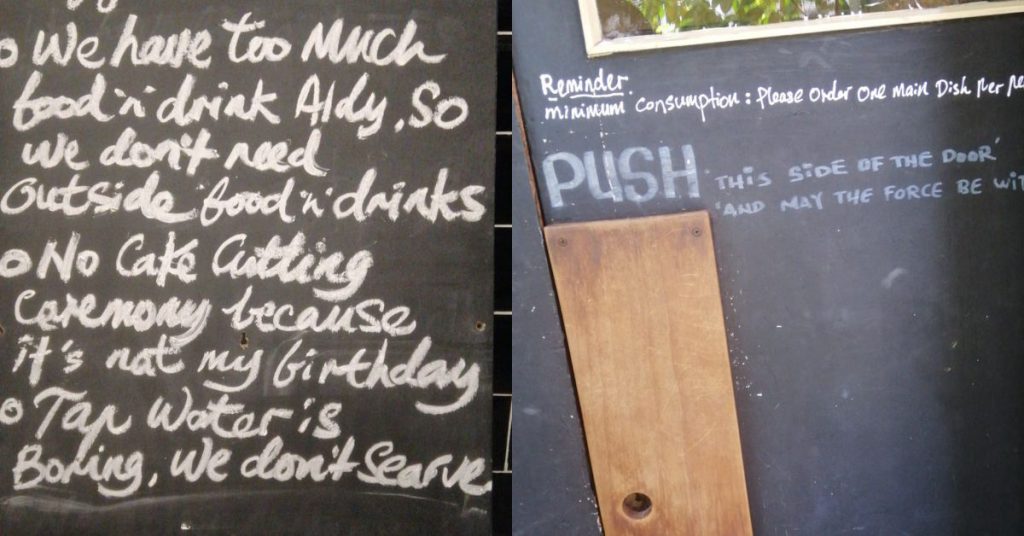 The real reason, Hong shared, is because birthday celebrations often go "too extreme" and may disturb ones who aren't celebrating. "We need to protect the others who wanted peaceful dining."
One last criticism we came across was about the prices at Jaloux, which some deem to be too expensive.
"You don't want to order one main dish per person, yet you want free water, you want good customer service, you want fast service, you want big service crew and now you're talking about overpriced and small portion," Hong listed.
"I am speechless. How do we justify a good portion and a good price for everyone? Where's the guideline?"
In any case, Hong said that having high expectations before knowing what the restaurant even is will definitely ruin customers' evenings. So, perhaps the best advice is to just go into Jaloux without any expectations.
Part and parcel of the experience
That said, it's not like the team doesn't take any constructive feedback.
"We gained our cooking skill whenever there's a bad review," Hong said. "It motivated us to work even harder to progress and to let them submit to our ideas. As quoted by our mentor, 'I do not need their approval, I need their submission'."
When asked about whether he minded sharing the business' financial standing, Hong replied with, "Yes I do mind".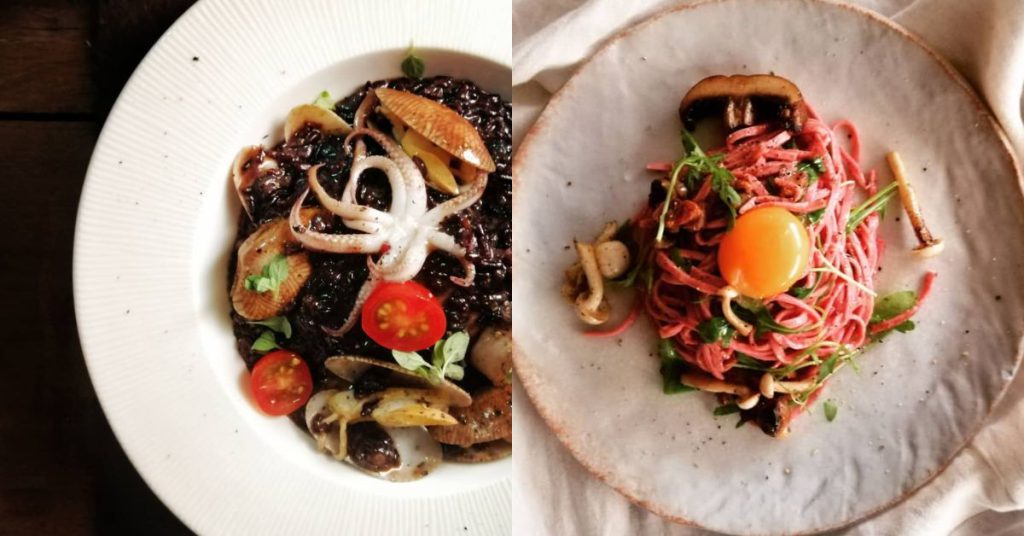 "I would rather you ask me if I am happy," he reasoned. "We sustain happily thanks to all our regular followers who believe in our course and never question us in what we do. We really appreciate them."
Considering Chef Hong and Chef Yen's history, we wondered if Jaloux was their end-all-be-all, or if they plan to launch another brand or move their business.
"Live today, plan tomorrow," Hong just said. "Until we sense the necessary or until we lost the last resources to continue."
At the end of our interview, we had requested for Hong to share what titles we should use for himself and his business partners.
His answer? Happy people.
Featured Image Credit: Jaloux