Two of the most common pastry-based street snacks we have is murtabak, known for its savoury fillings, as well as apam balik, which is a sweeter snack.
However, what happens when you try to combine the two into one delightable snack? Some might say that the child of the two would look like something known as an Indonesian martabak.
Martabak, an extremely popular snack in Indonesia and also dubbed the nation's king of street food, can be either savoury or sweet, and thin or thick.
With the intention of introducing Malaysians to a taste of Indonesia, Indonesian Rizky Sati and Malaysian Amirah Che Azizuddin paired up to launch Tetangga Kita.
Their brand specialises in Indonesian martabak, infusing it with everything from Milo to Lotus Biscoff, cheese, chicken, and even Korean instant noodles.
The best of both worlds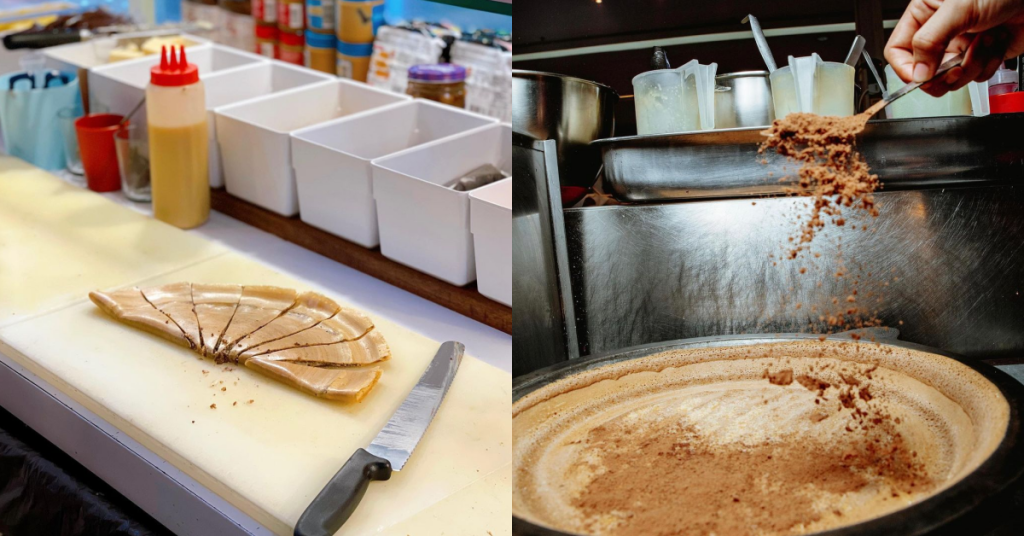 The two actually met back in their university days, and Amirah is a close friend of Rizky's sister.
Prior to starting Tetangga Kita in 2017, Rizky was working at a coffee company as a consultant/trainer who helped cafés with their operations and menu planning.
On the other hand, Amirah was previously in advertising and public relations before helping in her family's business which is in automotive, education, and logistics.
The pair eventually began working together after they noticed that it was difficult to find authentic Indonesian martabak in KL.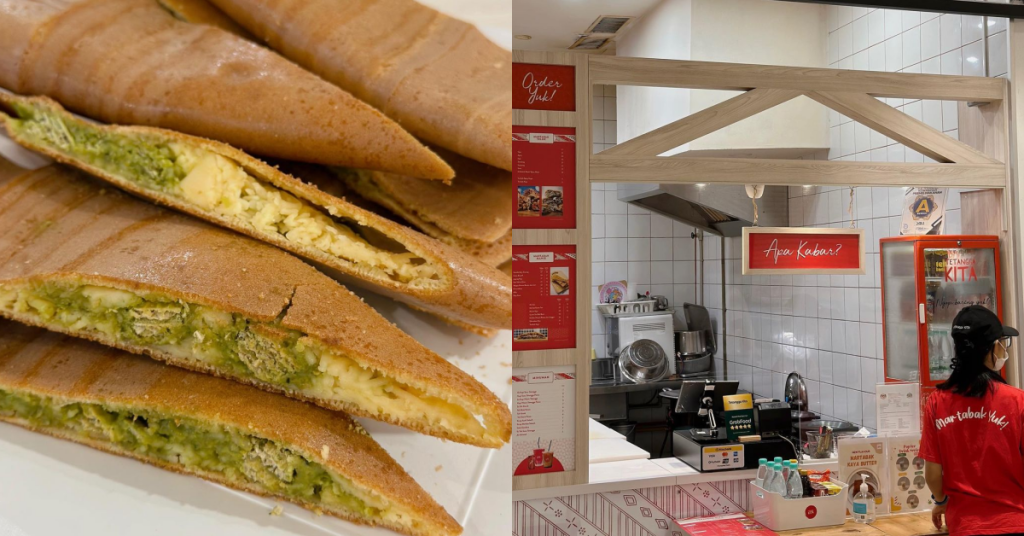 "Since Malaysia has its own version of martabak, we always knew that the tastebuds of the two neighbouring countries are similar and we wanted to play a small part in enhancing this synergy," they shared.
Just a year later, Tetangga Kita opened its very first store in August 2018, in Paradigm Mall, Petaling Jaya.
A snack where almost any flavour goes
In terms of its presentation, you can say that Indonesia's martabak manis and our apam balik look similar.
The main difference between the two is the flavour as apam balik generally traditionally only has a filling of sweet corn and peanuts whereas martabak has a wider range of fillings.
Tetangga Kita's martabak manis also comes in two versions—the traditional thick one which is doughier, and the more modern, thin version which is crispier and suited to customers who want a lighter snack.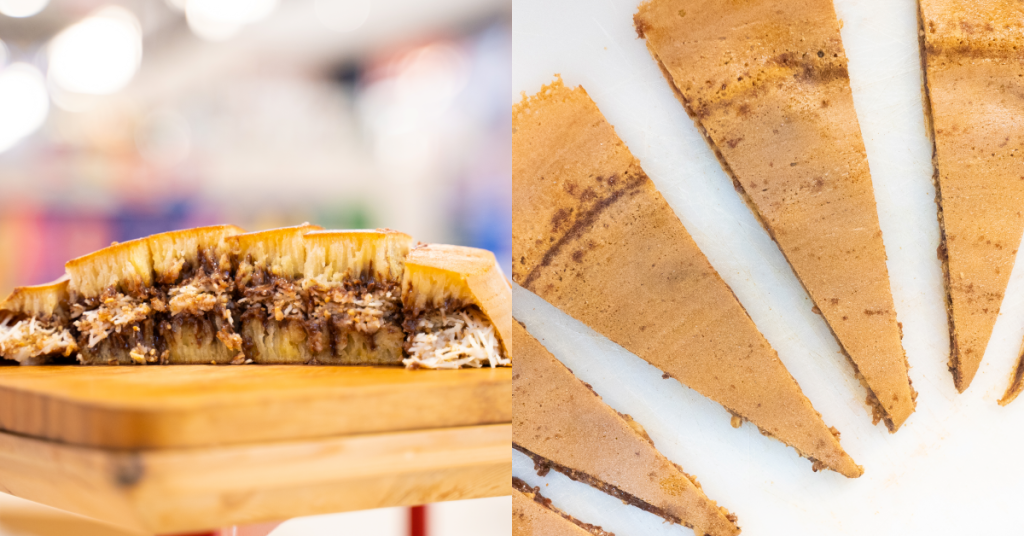 "We decided on our recipe after testing numerous recipes from Indonesia. We believe we have gotten it as authentic as the ones there," they explained.
The duo even goes as far as to get some of their core ingredients and equipment directly from Indonesia to ensure this level of authenticity.
"The advantage of our martabak, be it sweet or savoury, is that it is familiar with Malaysian taste buds. It has definitely helped the brand in gaining those first-time customers."
"Some may think that it is just apam balik and won't pay the price to try. [But] we had a lot of customers who were previously hesitant to try yet ended up becoming regulars after," the founders shared.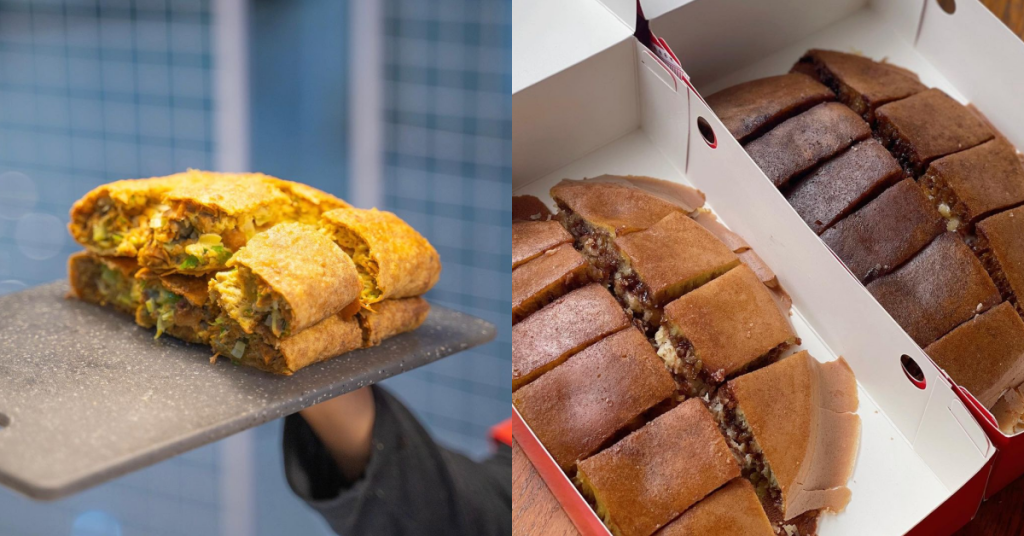 According to their menu, their thick martabak manis comes in variations such as kaya butter, green tea red bean, cheese KitKat green tea, and many more. The price ranges between RM16 to RM28.
Their thin martabak manis comes in similar flavours and costs between RM10 to RM18. Meanwhile, their savoury egg martabak comes in flavours such as chicken, beef, tuna, and Samyang noodles, to name a few. They cost between RM15 to RM27.
Although the prices are considerably more expensive in comparison to our street food versions of apam balik and murtabak, Rizky and Amirah stated that the portions are big, making the snack extremely shareable.
Spreading the snack across the nation
To operate two physical outlets (one in Paradigm Mall and the other in Hartamas Shopping Centre) as well as delivery via Oddle, Grab Food and FoodPanda, the Tetangga Kita team has expanded to nine staff members.
Rizky currently looks after on-the-ground operations and is working on Tetangga Kita full-time, while Amirah works on the back-end operations and juggles it alongside her family's business.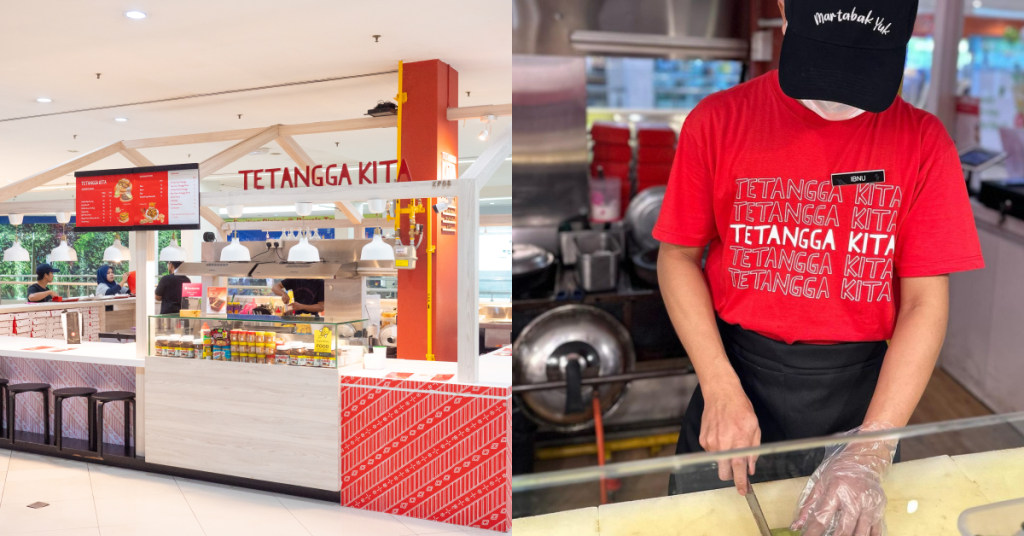 The pair stated that most of their current customers are local and Malay, but they do have a notable number of international customers too, of which a large segment is Indonesians living in KL.
"We are planning to open a third outlet before moving on to franchising in order for the brand to grow to a larger market segment," they said.
Should everything go according to plan, Tetangga Kita is looking at the possibility of expanding to states like Johor, Penang, and Melaka, in their mission to spread Indonesian martabak to the Malaysian masses.
Learn more about Tetangga Kita here.
Read other articles we've written about Malaysian startups here.
Featured Image Credit: Tetangga Kita