When Bondee first came out, it was dubbed as the up-and-coming social media platform. With two million App Store downloads within two weeks of its launch, it seemed to be a good contender in the social media space.
The app resembled other online social interaction platforms in the past, particularly echoing those from the early 2000's like IMVU and Club Penguin.
Users could customise their in-app avatars, virtual spaces (or rooms), and take part in activities like dancing and camping. There's also a chat feature that allows users to communicate with each other, which brings in the social aspect of the app.
And an appealing part of the app is how adorable the visuals are. Its 3D-designed avatars dressed up in Y2K fashion staples make it almost impossible to mistake its Gen Z target market.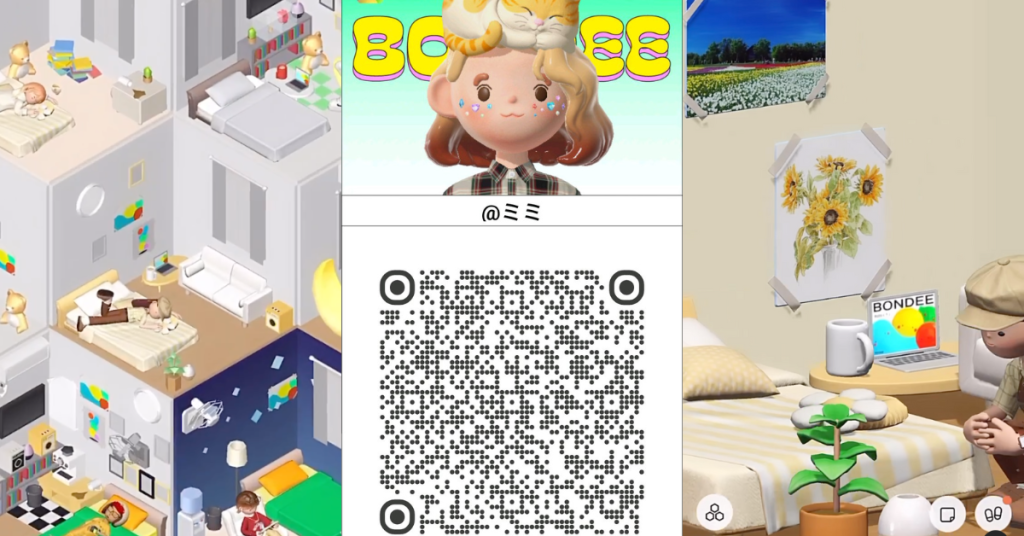 So it's not surprising that Bondee's intended audience was definitely attracted to the app. Especially in the Asian market where it topped download charts in Thailand, Japan, Philippines, South Korea, and Malaysia.
The new social media platform's mechanics are fairly simple to understand. After dressing up your avatar and your room, you're expected to add friends. But you have to choose wisely as there's a limit of 50 friends per user.
You can then basically hang out with them in this virtual world. Although it's not as intricate as a full-fledged metaverse platform, it seemed to be taking the online world by storm and many believed it was sure to be the hottest social app this year.
Heck, even we joined to see what it was all about, and well, you can read how we felt about it yourself.
But popularity isn't always a good dictation of future success
And Bondee definitely proved that the higher you climb, the harder your fall is.
Just a few weeks after its debut, allegations from users were being spread online. They claimed that the app had leaked users' credit card information and made unauthorised bank transfers.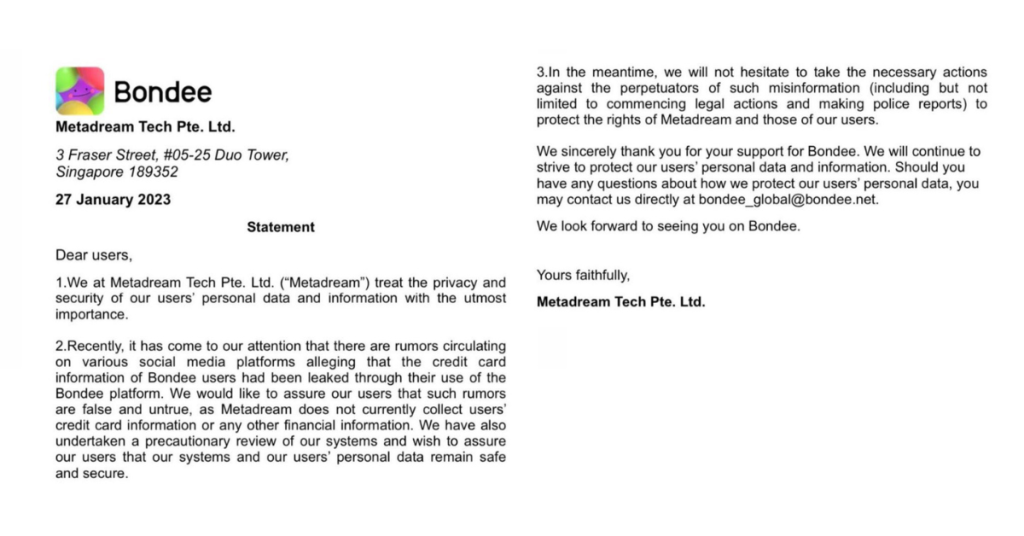 The company, Metadream, was quick to address the accusations with a statement saying it doesn't collect credit card details nor financial information.
As someone who has used the app, I can confirm that this is true. Unless it was done in the background without the users' knowledge.
The statement also said that Metadream had "undertaken a precautionary review" of its systems and assured that their systems and their users' personal data "remain safe and secure".
This would have been all there was to the case, but the brand's history was just beginning to unravel.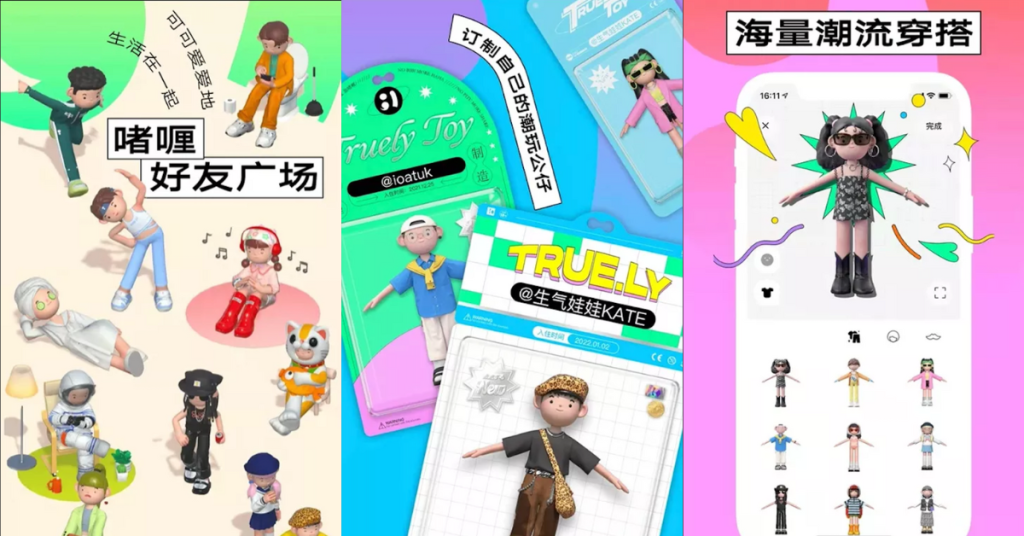 These allegations later had other users pointing out Bondee's resemblance to another app called Zheli by True.ly, a Chinese technology company. Besides its design, the app functions pretty similarly to Bondee and also became viral within a very short time.
However, the hyped product was taken down by its developers after receiving numerous complaints from users. What for, you may ask?
Because users began reporting issues of spam calls and messages after downloading the app. This led to accusations of the brand's breach in user privacy. Not long after that, Zheli found itself at the centre of another controversy—plagiarism.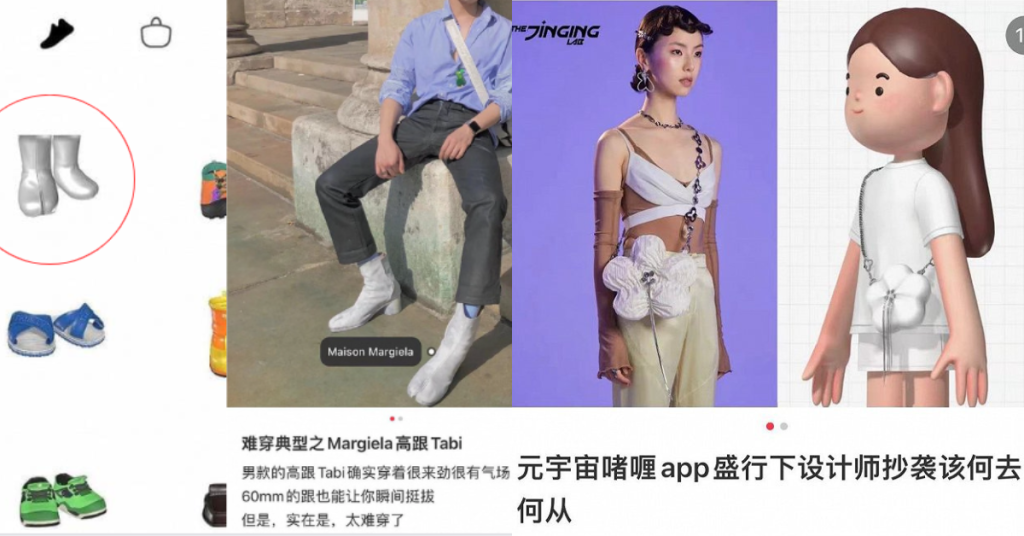 Users of Xiaohongshu, one of China's largest social media platforms, pointed out how identical the clothes and accessories for Zheli's virtual avatars were to existing fashion designs.
And just like Metadream, True.ly denied both accusations in a public statement.
But the damage had already been done and its scandalous PR beginnings led the brand to suspend registration of new users. And it hasn't gone back live since.
Their resemblance far exceeds just surface-level appearances
After some internet sleuthing, some South Korean users of Bondee dug up records showing that Metadream had registered in South Korea as Chinese.
This is a far cry from its international claim of being a Singapore-based company.
The app's developers were once again thrown in the line of fire, trying to refute charges of just repackaging Zheli without the people's knowledge.
It was reported that Metadream explained its stance by saying it acquired the rights to Zheli from True.ly, and that the company is incorporated in Singapore.
But it was also found out that most of its staff members were in China, and it shared legal and finance staff with Zheli's Chinese owner.
So are they still concealing information from the public? Who knows? But it does seem to veer that way.
And because of this, many users opted to abandon the still-new app because it simply isn't worth the trust issues.
Though that's not the only issue the app has, if we're being honest…
Bondee was not really built to last past its fad phase. Yes, it's visually appealing and yes, it does incorporate elements that made other social media sites like Club Penguin interesting.
But that's all superficial in the grand scheme of things.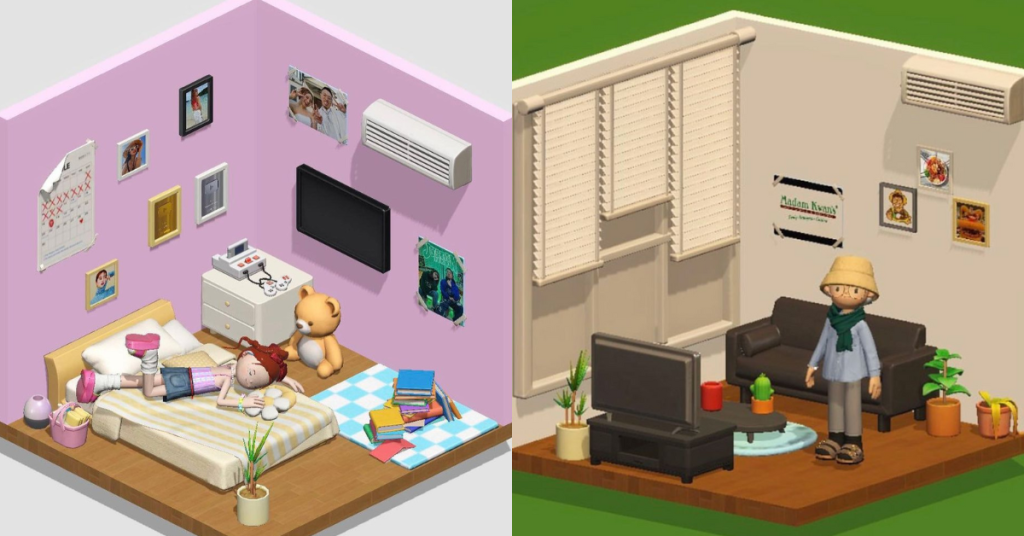 The app was touted as something new and shiny, but its features are not unique enough. It simply could not have expected to ride the wave of its 3D-customisable avatars beyond the first few months of its launch.
And the reason comes back to the fact that at its core, the app lacked enough essence that would make users want to stay.
For instance, its exclusivity of a user only being able to have 50 friends at a time might have seemed like a good idea. But it actually limits Bondee's potential because the public already have other existing platforms to interact with close friends.
For example, WhatsApp may not give the same feel as Bondee's avatar-based social networking site, but it gets the job done. And it's already been in use for years.
So why would users want to download another app specifically to interact in a similar manner with the same group of people?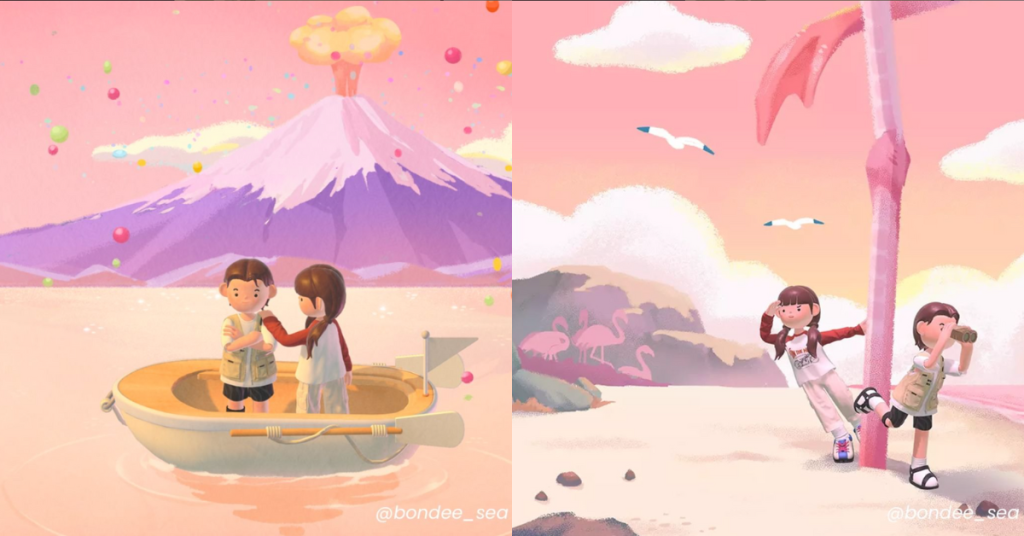 And while it's arguable that Bondee's potential lies in its NFT and blockchain elements, it was never rolled out for users to try it.
Hence, maybe the lesson here is that the trust of your customers will always play a big role in how far you succeed as a business.
Read our previous article on Bondee here.
Featured Image Credit: Bondee