Pawever Memories, a photography studio specialising in pet portraits, was born after Amanda's back-to-back experience volunteering with My Pets Haven, an adoption centre for canines.
One day, the centre asked if she was keen on setting up a photo booth for their pop-up event at The Square, Jaya One. She figured it was worth a shot.
And worth it, it was.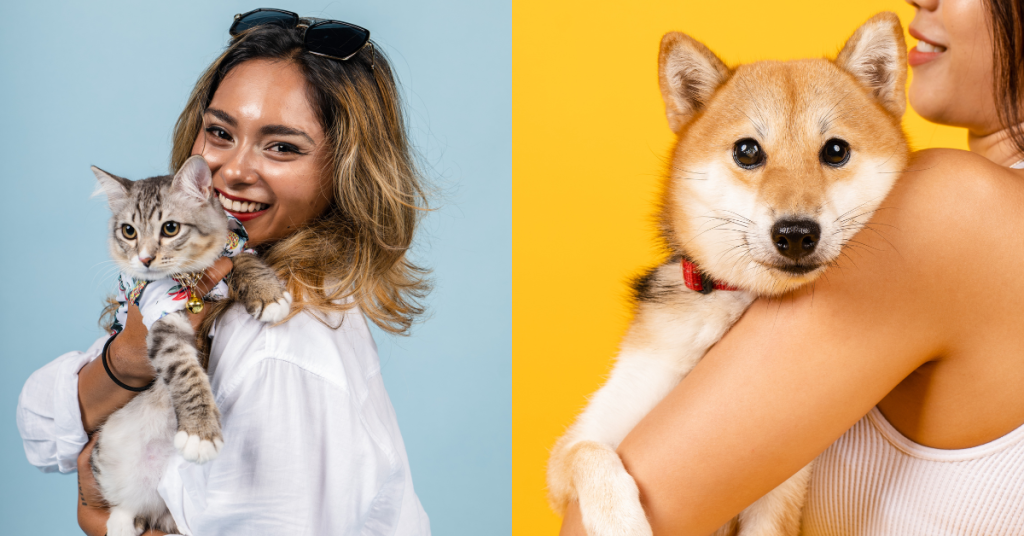 Confessing to Vulcan Post, Amanda said, "At first, I didn't think it would work because it's a lot to set up. But fortunately, a lot of pet owners loved the idea and came to the booth to try it out."
This got her thinking about offering the service permanently through her main business, Cxpturing Souls Studio. 
The more Amanda thought about it, the more she realised what a great opportunity it would be and the loss of her beloved dog proved to be another motivational factor.
"I regretted not taking more photos with them (her dogs, Friday and Dee Dee). I wanted to give other pet owners the opportunity to immortalise memories with their pets before it's too late," she said.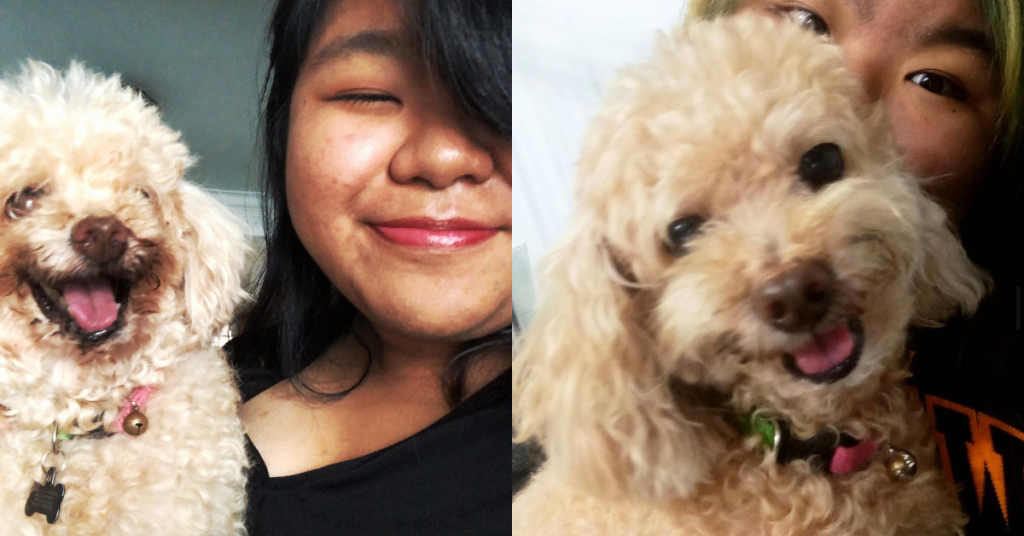 Looking around, pet photography is not an entirely new concept, with brands like Glance Photography Studio offering the service locally as well.
However, it seems that not many photographers have chosen to open an entire studio dedicated to this genre, as it takes more effort and time to attain good results. In a way, it's quite similar to baby photography.
The founder elaborated, "Pets can also feed off your energy, if you're stressed out, they can sense it too. You'll need to try your best to be patient and calm during the shoot."
Getting the pets com-fur-table
Before the photography session begins, pets are given a few minutes to sniff around and familiarise themselves with the set.
Pets are encouraged to wear diapers on set, especially if they're not potty trained. It's also recommended to wipe their little paws to keep the area clean for the next group coming in.
Pawever Memories' team will also ask clients if their pets are motivated with treats or toys.
"We also try to call their names and make high pitch sounds to get their attention. It's quite funny to see how we try to capture their attention," Amanda explained.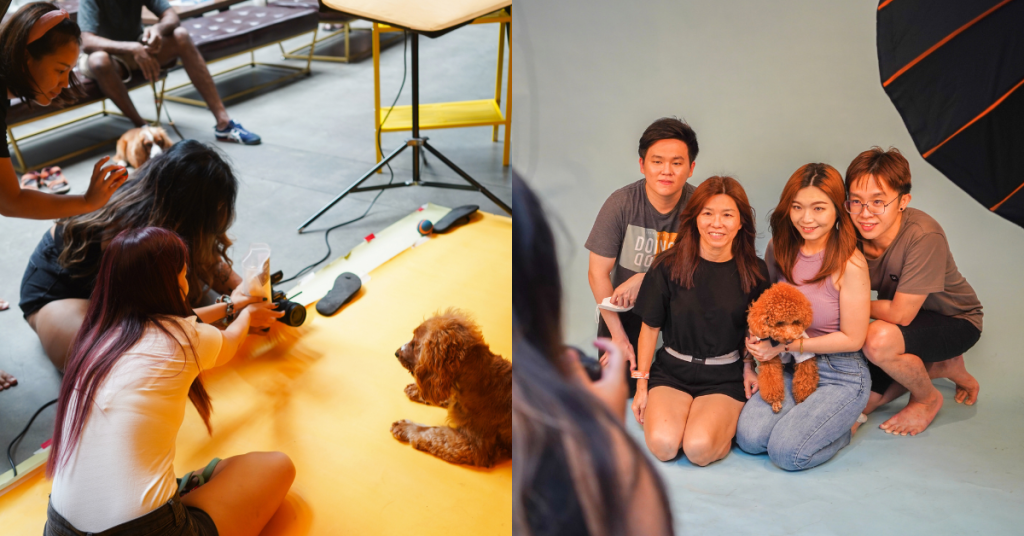 "Sometimes I would have two or more people behind me making so many different sounds trying to get the pets to look at us."
She recalled having some of the pet dogs sit on her lap while she was in the middle of shooting other pets. "(They) wouldn't move away when their paw-rents were calling them."
Another time, a golden retriever had accidentally ripped the backdrop because it was startled by a sound.
So, you could say that there are some unexpected risks and joys that come with the job, that are unique to working with pets. 
Pets on set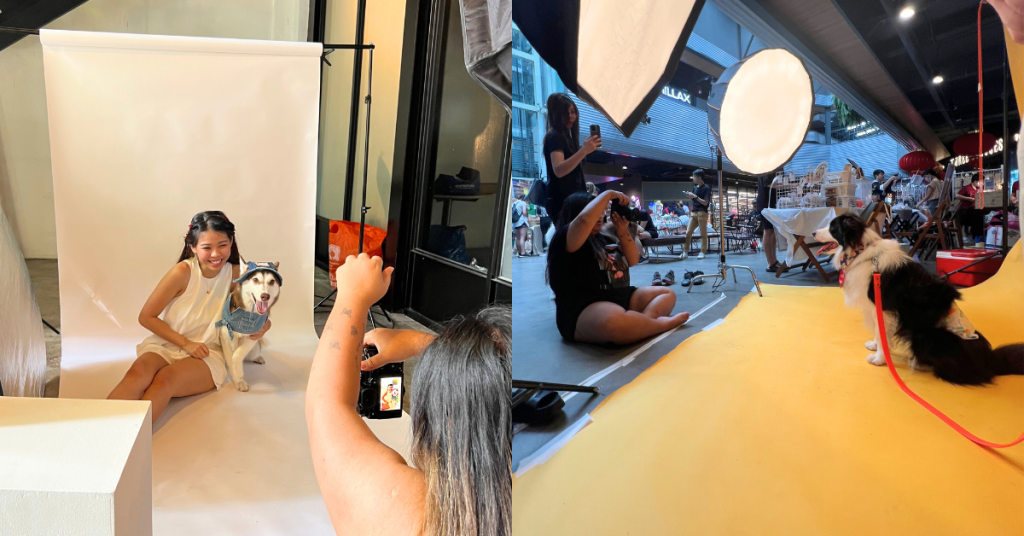 Interestingly, there are no limits to what types of animals are allowed on the photoshoot sets. "We'd love to involve all animals as long as it's comfortable with us and our set up," she said.
"We understand that some animals who are not used to being outdoors or in front of our lights may experience discomfort or try to escape. (So) we try our best to provide a safe environment for the pet, pet owners, the team, and the public."
You'd typically find photos of dogs and cats, even while scrolling through the profiles of international pet photographers. But the founder shared that they've also had rabbits and hedgehogs as customers.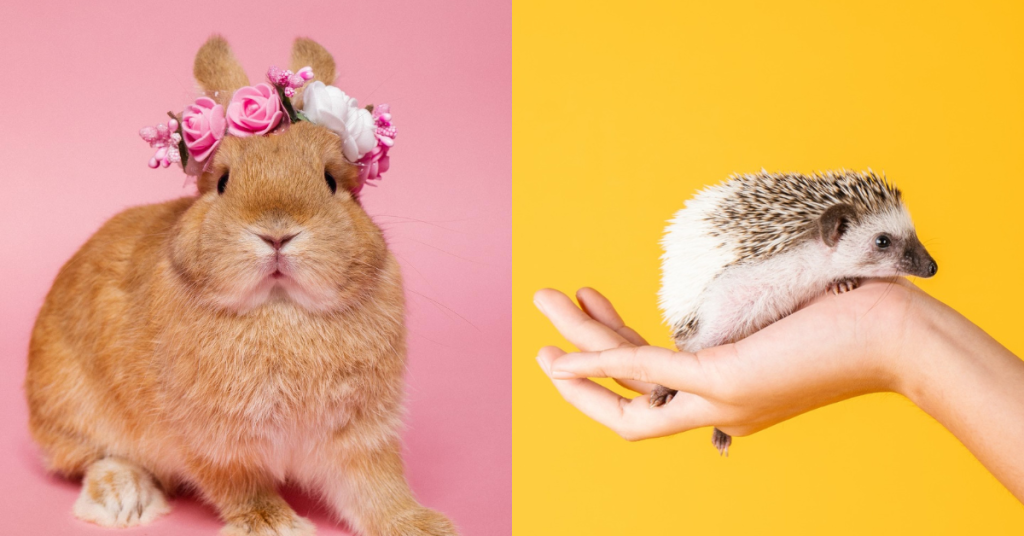 The brand currently has a few photography offerings, including its more popular private portrait and pet photo booth sessions. For now, its services are only for soft copies, but hard copies are in the works.
Bookings can be made by contacting the studio via WhatsApp or Instagram DMs.
Private portrait sessions are priced at RM480 for a 30-minute "express session", whereas it's RM700 for a 60 to 90-minute "signature session". The number of photos from these sessions also differ. A 50% deposit is required to lock in the desired date.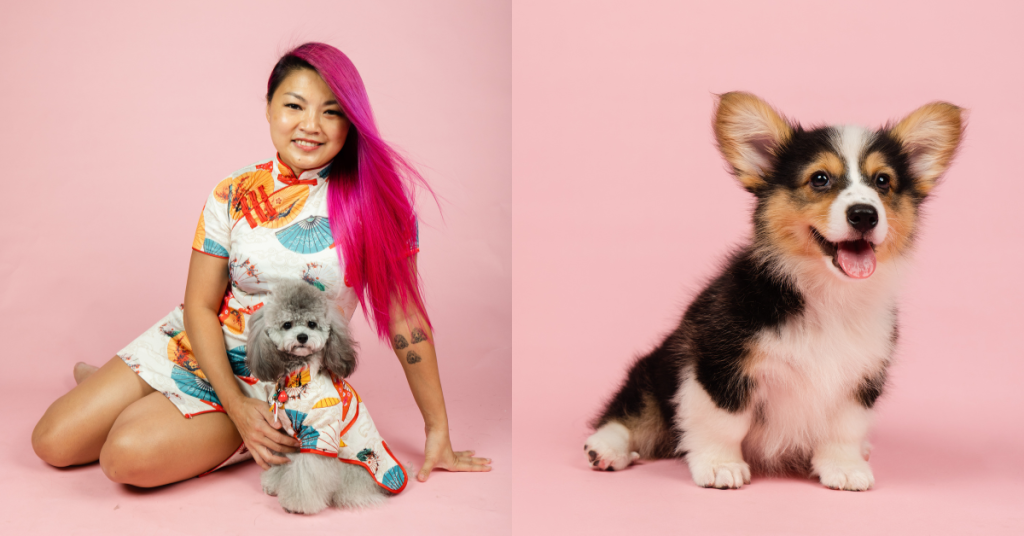 These sessions are either held at rental pet-friendly studios, pet-friendly areas in the Klang Valley, or even at the client's homes.
There might be additional charges for home photoshoots and areas which are further due to the need to transport heavy equipment.
On the other hand, pet photo booth sessions are charged based on the number of photos and do not require any deposits:
RM120 for three photos
RM180 for six photos
RM270 for ten photos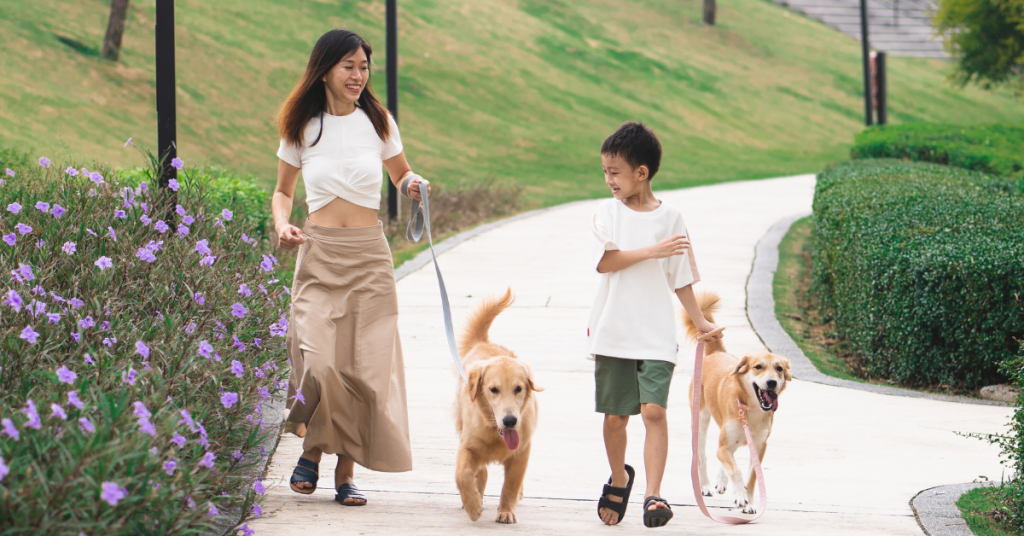 It's a wonder-fur world
At this point, you might be wondering why people would seek pet photography studios when you can just take pictures with your phones. And with the quality of phone cameras nowadays, it's not hard to get a good shot.
Amanda reiterated that it's not easy to take photos of your pets, especially when they're active and move about a lot. This means that the end results could be affected.
"They (pet owners) would need to take hundreds of photos to achieve what they want. And even then, they themselves are not in the photo with their pets. "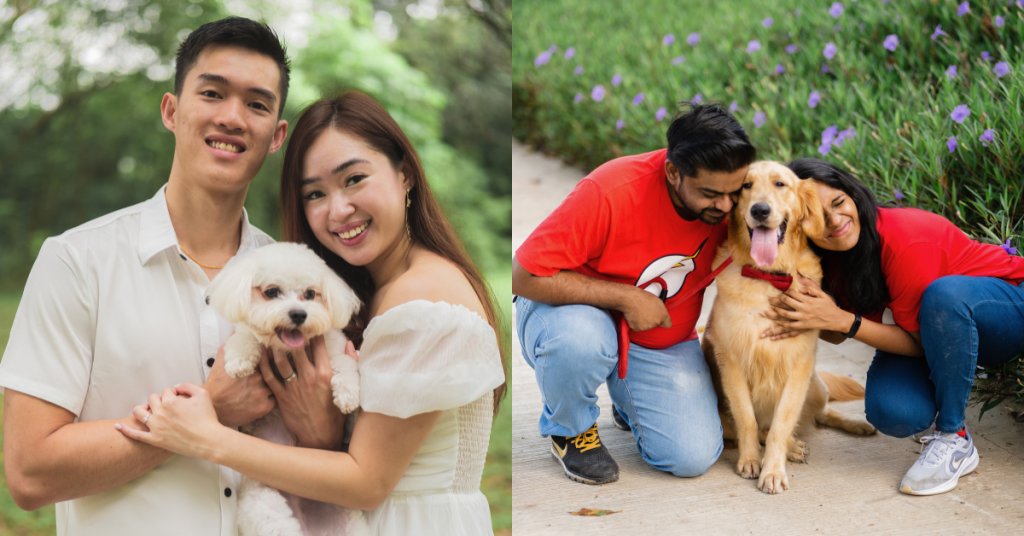 "We try to provide a worry-free solution for them to create memories with their pets," she explained.
As someone with pet cats, there is some truth to her words. I have hundreds of images of my furbabies, but I'm only in a handful of those shots and they're usually candid selfies. Safe to say, the quality doesn't compare to that from a professional photography session.
All that said, with a well-rounded portfolio, it shouldn't be too difficult for Amanda to break into the larger market of pet owners in Malaysia.
Knowing many pet owners who are willing to do anything for their furbabies, pet photography might just become another must-have for them to commemorate memories.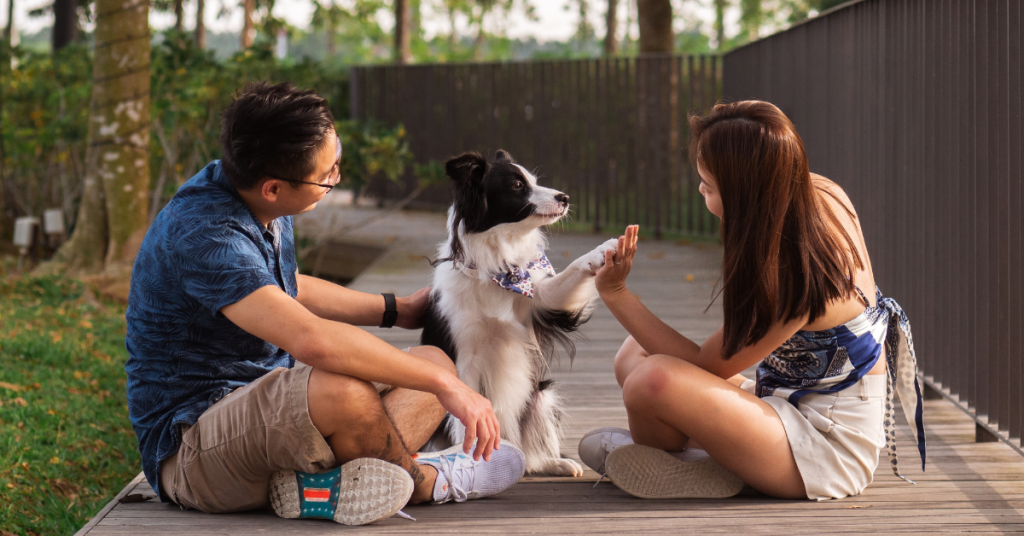 Since it's currently still reliant on other studio spaces and locations, Pawever Memories' current goal is to open a physical studio in the near future. Until then, they're planning to travel to different states to offer their services. 
Learn more about Pawever Memories here.
Read other articles we've written about Malaysian startups here.
Featured Image Credit: Pawever Memories