The history behind certain local foods and snacks isn't often thought about, or even talked about. Maybe it's not very important to most of us, but it could be argued that they're a part of culture and should be preserved through memory.
Jeslyn Ooi is someone who feels strongly about this mission, and decided to promote and educate Malaysians and those abroad on these stories in a rather unique way.
She creates adorable bags and pouches inspired by Malaysian dishes with her brand, Happy Dumpy.
As an example, Jeslyn said that many of us may not know the origins of our traditional snack, Love Letters.
Kuih Kapit adopted the moniker "love letters" as some maidens would hide secret love notes in folded kuih kapit and toss them over the walls of their beloved's homes so that the chaperones would be none the wiser. 
"Commemorating the hidden story of love letters in a modern context, there's a hidden space in the kuih kapit pouches designed for customers to insert their warm greetings within its folds for their loved ones," expressed Jeslyn.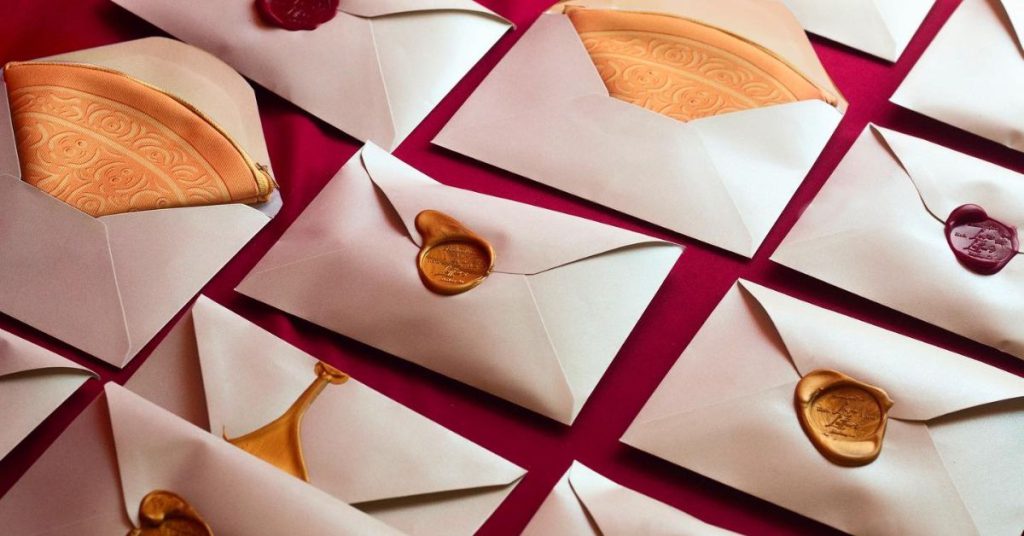 Unwrapping our stories
As we are blessed with a wide variety of food from a diverse ethnic community that reflects our cultural heritage and roots, Jeslyn said that she wanted to tell the interesting stories behind some of our favourite dishes with Happy Dumpy.
"I saw a gap in the market that I can tap into with a unique proposition by coming up with interesting and unique Malaysian gifts and souvenirs that promote our culture in an interesting manner," she explained.
This prompted her to make creative pieces of gifts such as handcrafted purses, pouches, bags, soaps, and scented candles designed with a pinch of Malaysian flavour, if you will.
Aside from just utility, they also have products that are reminiscent of our traditional games.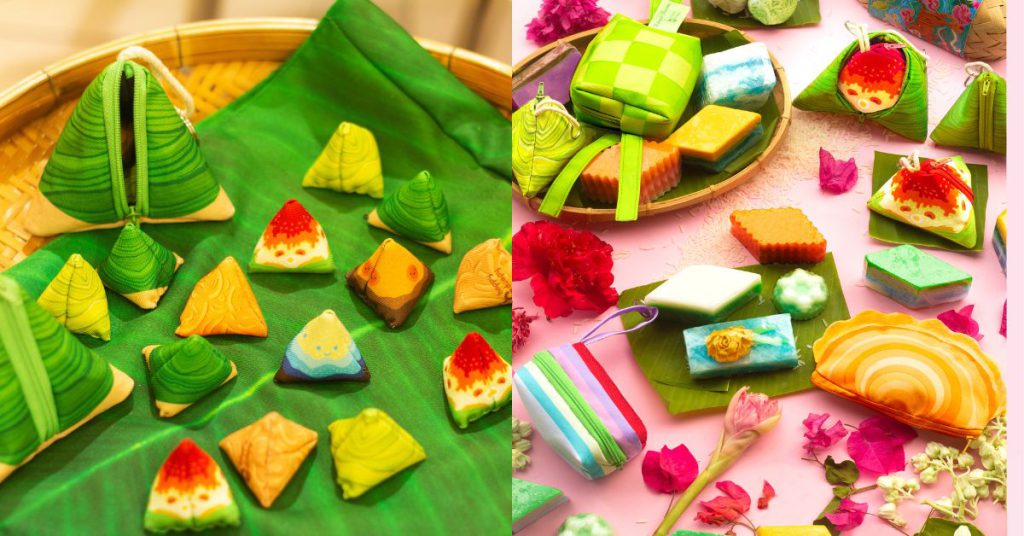 One of which is Happy Dumpy Batu Seremban which aims to revive the old traditional game, and is also designed after food.
Their form of batu seremban has been reimagined into colourful forms of nasi lemak, nasi bungkus, Nyonya blue glutinous rice, rice dumplings from various cultures, ketupat, and an array of surprising flavours.
"Besides playing with it, it serves as an interesting education medium in introducing our Malaysian food culture to children whilst also acting as memorable keepsakes and gifts for adults," said Jeslyn.
Apart from wanting to share the stories behind our local delicacies with Malaysians, Jeslyn also wanted her crafts to act as souvenirs for tourists to bring back home.
"Tourists can't take back our Malaysian food, but they can take back these interesting and functional pieces designed as a memory of the rich multiracial culture in Malaysia. It's a fun gifting experience."
History right from the source
Jeslyn shared that she designs all of their products from scratch and produces it in a team.
Meanwhile, she explained that her past experience as a creative in advertising has helped her not just in execution but to think creatively and strategically.
"I love coming up with new things. As a creative, I love to churn out fresh ideas and have a passion for creating all things creative."
"I brainstormed the ideas thoroughly, researched our Malaysian cultural stories and traditions, and came out with new one-of-a-kind design collections," said Jeslyn.
Rather than just researching the stories behind her products online, Jeslyn went above and beyond by actually going to different villages and cities to speak to the chefs and makers behind our traditional cuisine to get their insights.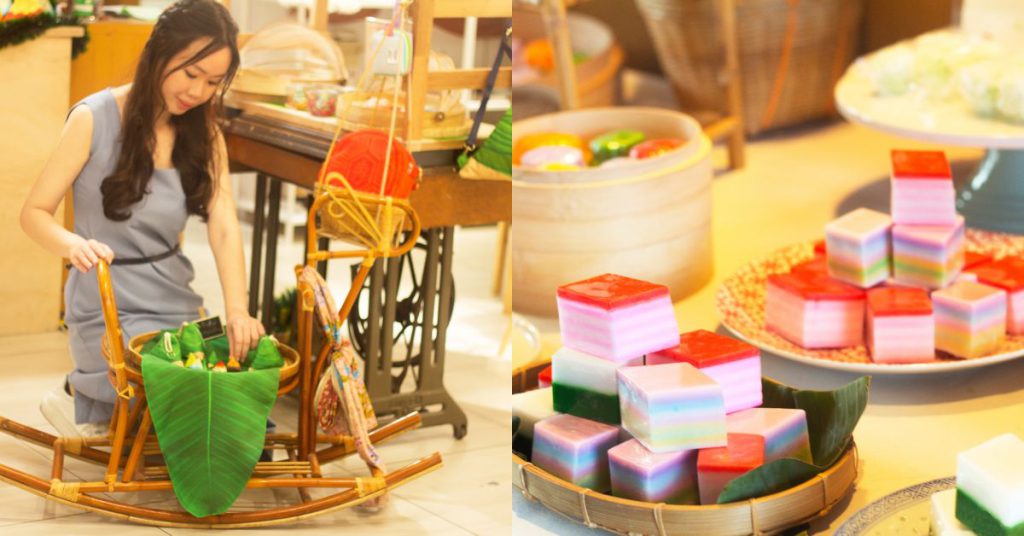 "By speaking to the street hawkers and chefs of traditional cuisine, I gained invaluable cultural insights which I translated into my product designs, and brought our hidden cultural stories alive."
After her extensive research, she went on to launch Happy Dumpy in early 2019 with a startup capital of around RM3,000, which came entirely out of her own savings.
Dumpling-styled pouches were her first range of products and the collection explored the different flavours of bak chang, a rice dumpling wrapped in bamboo leaves. 
"The place that I first start selling at was Makers and Co Market, Jaya One. The response was great. Everything sold out. Surprisingly, my products appealed to all ages, from adults, and families, to children."
Letting her creativity shine
While selling at pop-ups and online, she began receiving bulk orders from hotels and corporates which helped to build her confidence to expand her range of products. 
Some of the brands that Happy Dumpy has collaborated with include Grab, Accenture, Maybank, BHP Petrol, Isetan, and more.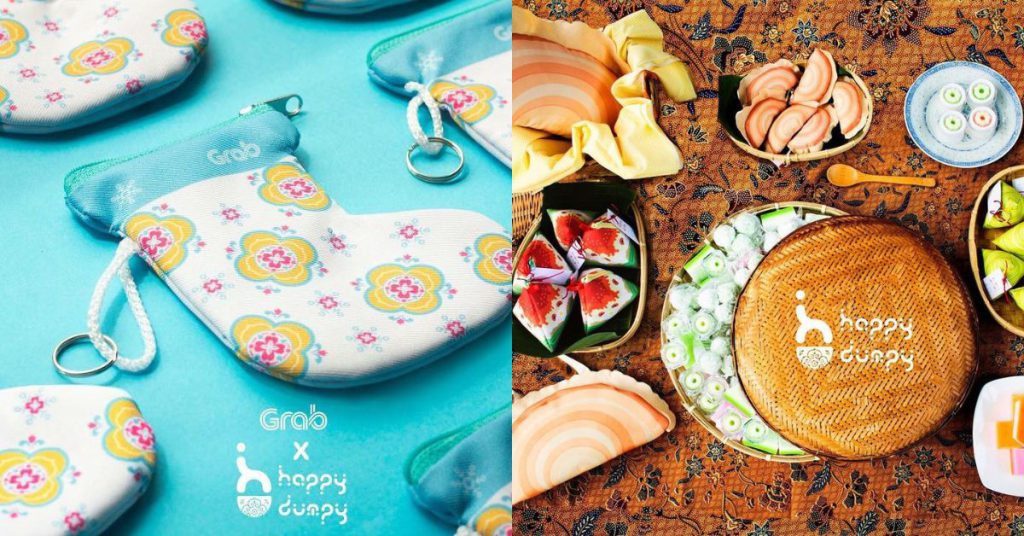 Global Tourism had also tasked Happy Dumpy to design goods as gifts to be sent to Hong Kong, Taiwan, the UK, and other countries to promote Malaysia worldwide.
Some of the products that Happy Dumpy currently offers include a Sirap Bandung scented candle, ketupat pouches, mandarin orange scented candles, and many more.
Regarding her plans for the future, Jeslyn said that she hopes to open a physical store but for now, she is just trying to keep the overhead low and expand the range of her designs.
Reflecting on her journey, she said, "I'm very happy with how much Happy Dumpy has grown. One of my customers sent me a picture of her grandma receiving the Rice Dumpling Pouch as a gift from her and she was so happy unwrapping it."
"The picture shows the warmth that I hope to bring whilst reminiscing memories of home, fostering meaningful family ties, and preserving our food culture."
Featured Image Credit: Happy Dumpy