Nowadays, weddings can look and feel pretty identical as the type of food offered as well as the features it has such as photobooths are often replicated across the board.
However, we recently came across a service that wants to change things up, not with anything drastic or whimsical, but a rotary dial phone.
This is the brainchild of a local brand, Soulfones.
When an idea comes calling
Amirah, who is the founder of Soulfones, shared with us that for over five years, she has been involved in creating unforgettable experiences, coordinating seamless logistics, and bringing visions to life.
"My journey in the events industry began right after my own intimate wedding experience in 2017."
She explained that, because she struggled to find a venue that could cater to intimate events, she was inspired to start her own intimate venue for other people who shared her vision.
This is when she launched her event space, 'The Avenue', in Cyberjaya.
"Since then, I have had the privilege of working on a diverse range of events, from beautiful intimate weddings to corporate functions and everything in between," she added.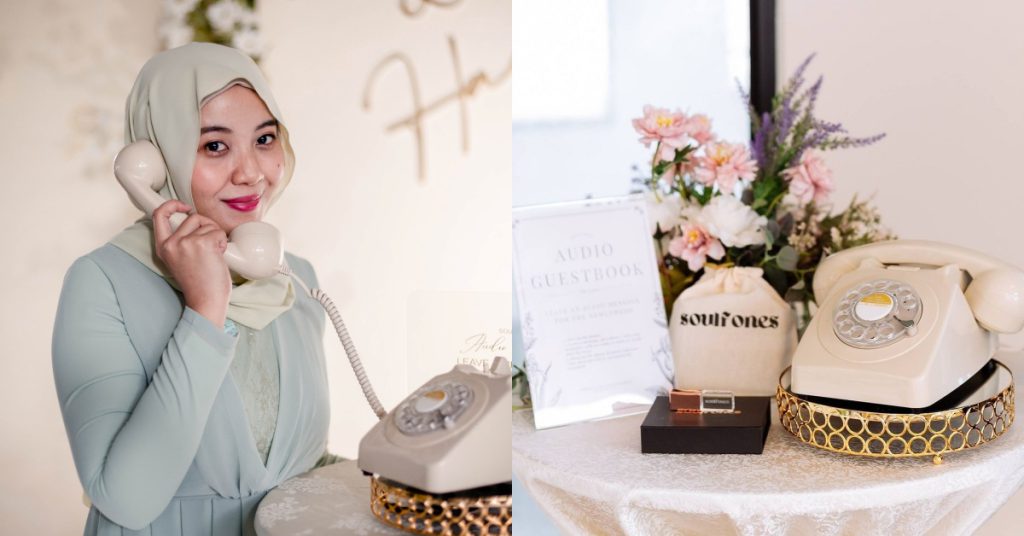 Through each experience, Amirah honed her skills in event planning, coordination, execution, and developed a deep understanding of what it takes to deliver exceptional results.
"With my blend of creativity, organisational prowess, a keen eye for detail, and an inspiration from international trends, Soulfones was born."
Dialing it in
On the idea behind it all, Amirah expressed how she has always been captivated by the power of memories and the emotions they evoke.
Combined with her passion for technology and innovation, she envisioned a unique way of preserving and celebrating memories in a more modern and immersive manner.
She believes that traditional guestbooks, while timeless, often fail to capture the true essence of a moment or event.
Hence, she wanted to create a solution that would transcend the limitations of a written message and transport people back to those special occasions.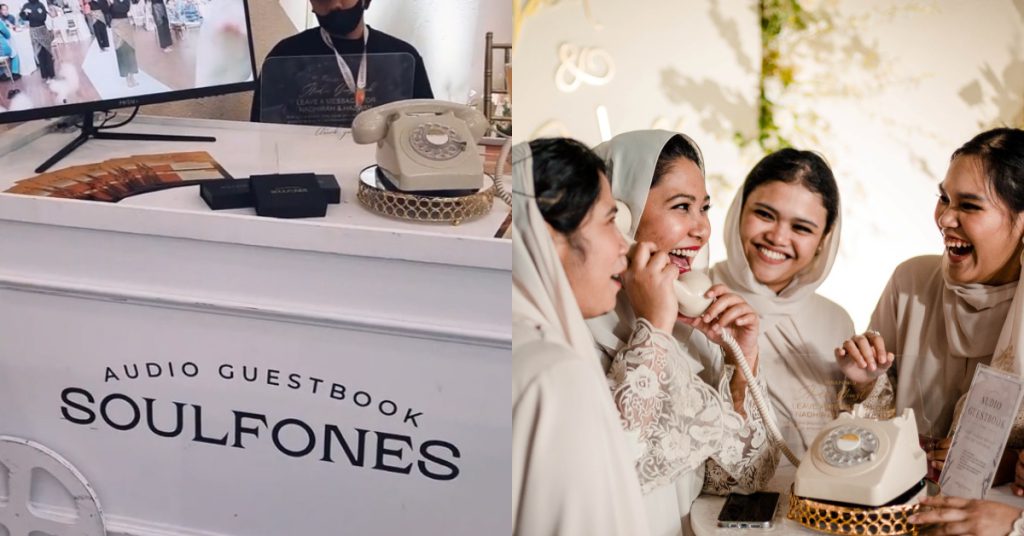 "By capturing their voices, laughter, and genuine emotions, we could unlock a whole new dimension of memory preservation and create a profound connection between the past and the present," she added.
Amirah went on to assemble a team who aligned with her mission.
The team of six worked for nearly a year to develop a user-friendly and interactive platform that allows event hosts and their guests to capture and preserve their voices.
Soulfones launched in February 2023 and was marketed through TikTok and Instagram. "Since then, we've had multiple videos go viral which fully booked our Fones on most weekends for wedding events," she stated.
The Fone is portable, meaning that users just have to set it up and connect the phone handle to the body, then connect it to the power bank provided by Soulfones.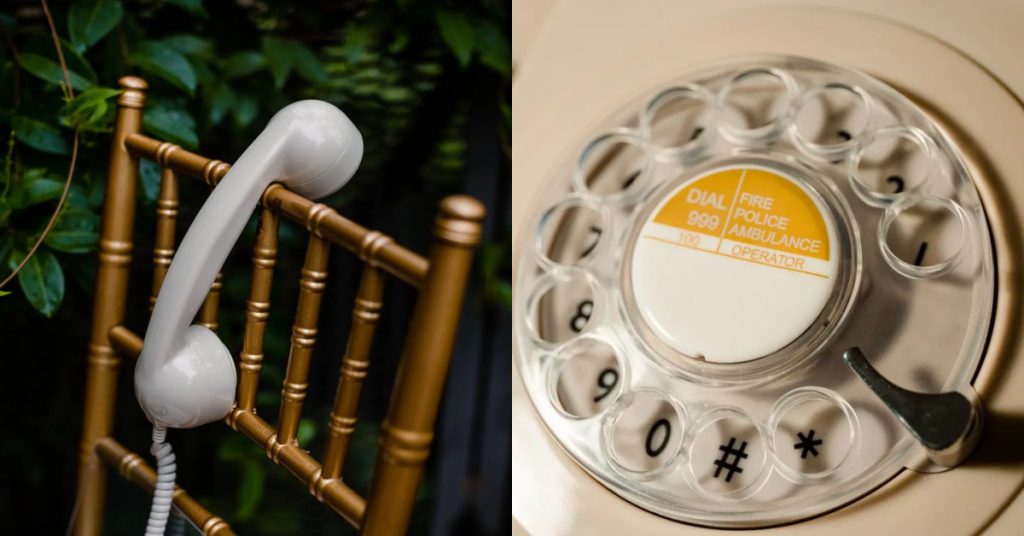 Once it is connected, guests simply have to lift the phone handle and wait till they hear the recorded greetings and a beep before recording their voice message.
Each voice message is saved as its own individual voicemail, and will be transferred and saved in Soulfones' pendrive. The pendrive will be delivered to customers by mail within two to three weeks after the event date.
"We develop the technology ourselves and it is somewhat like a recording machine. Our customers can also customise their own greetings, so when their guests pick up the phone, they will hear their greetings first before leaving any messages making it more personal."
Soulfones currently offers two types of packages for their audio guestbook. Package 1 costs RM499 whilst Package 2 costs RM549.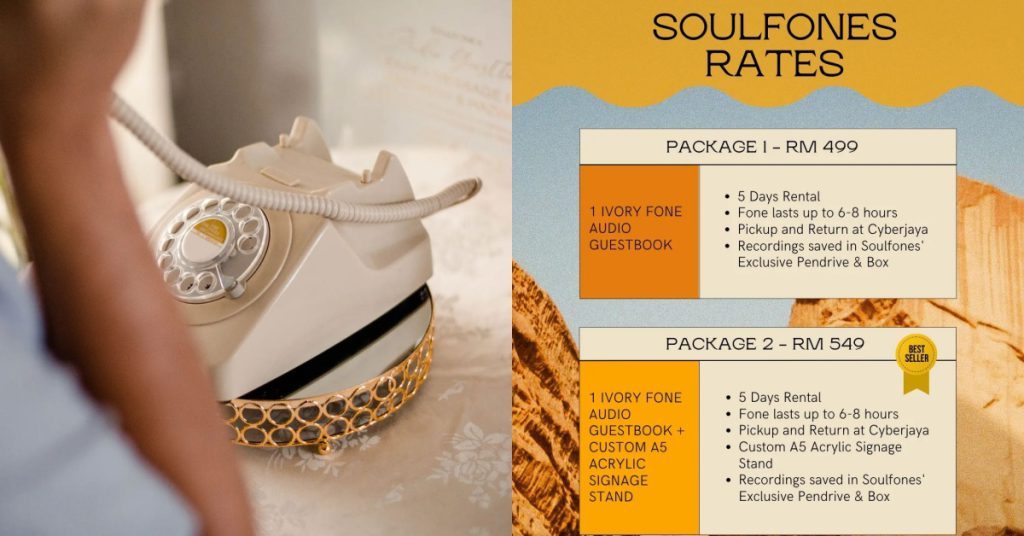 Both packages are for a five-day rental for an ivory-coloured Fone which lasts up to six to eight hours of usage, require pick-up and drop-off from Cyberjaya, and comes with an exclusive pendrive and box. Package 2 adds a custom A5 acrylic signage stand.
Picking up more calls
In regard to their plans for the future, Amirah shared that in the short term, they plan to launch their service in Singapore and Brunei after the countless inquiries they have had from people there.
Meanwhile, in the long term, Soulfones is hoping to expand their range of Fones to other colours and designs.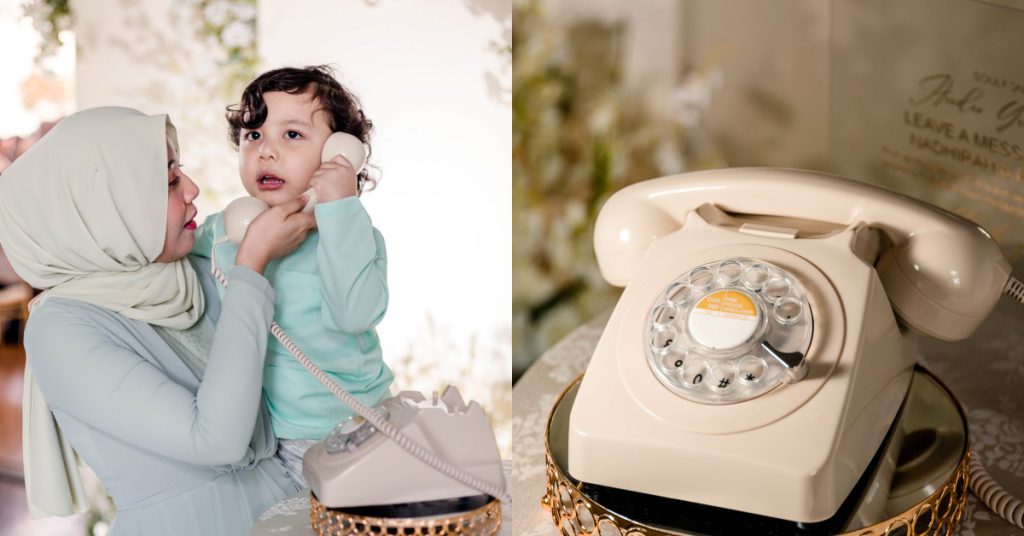 "With only a few months down the road, I am immensely proud of what we have achieved so far. We have witnessed the joy and emotional impact our audio guestbooks have had on countless individuals and families."
Some may feel that the digital nature of Soulfones' offering takes away the charm of having a physical memoir of a special moment like a wedding.
But for many others, convenience is king, and the ability to easily transport these memories through the cloud to wherever you go could be worth the switch.
Featured Image Credit: Soulfones