When we think of places for a catch-up session with friends, the usual options are mamaks, cafes, and bars.
However, cafes are not spots you can go to regularly, with their mid-range prices, whilst bars can be quite limiting for non-drinkers. This leaves mamaks as many people's go-to option, but not everyone necessarily enjoys the type of food served there.
To solve this and give Malaysians a place where any Tom, Dick, and Harry can come together, Ernest Ong, Colin Soh, and Bruce Wong created a kopitiam-styled restaurant called Ali, Muthu & Ah Hock.
Editor's Update [12/06/23, 2.00PM]: Certain paragraphs of this article have had their information updated to reflect greater accuracy.
Staying true to his roots
As a kid, Ernest would often help out at his family's Nyonya restaurant in SS2. This continued until he left to pursue a Bachelor in Computing from Monash University, Australia.
His experiences in the F&B industry impacted him so much that he ended up leaving his career at an American petrochemical company to pursue one of his milestones.
"I have always had milestones in my life," Ernest told Vulcan Post. "One of them was that I told myself that I am going to learn from the corporate world for 10 years and then start something of my own."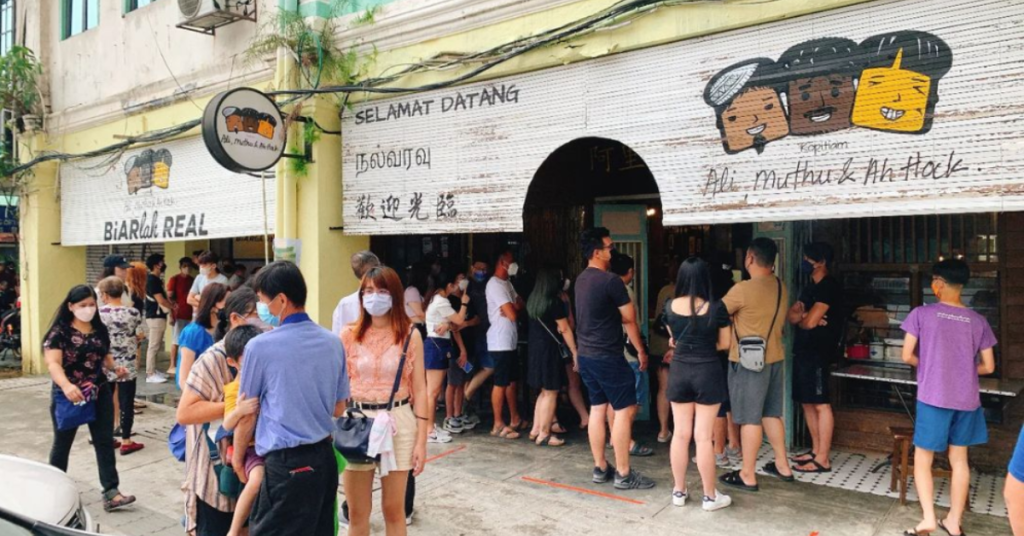 With Colin and Bruce, Ernest established "Tom, Dick and Harry's" bar in TTDI, KL. The first bar proved successful, and they expanded it to two other outlets.
This encouraged Ernest to continue building his F&B portfolio. First, with Hoofed, a restaurant specialising in porky meals, which didn't work out, and Durian King.
Ali, Muthu & Ah Hock immediately popped onto the local F&B scene. At the time of writing, Ernest shared that he is now the only remaining founding member after the others "sold out a few years ago".
Heading an F&B empire
Opened in 2013, the eatery serves local favourites such as nasi lemak, kuey teow goreng, and asam laksa. Along with those are kopitiam classics such as roti bakar and iced Neslo.
Its founding philosophy is to be a place where people could have a meal together regardless of race and religion. The brand's name clearly reflects this intention too.
"I wanted a place not just to dish out good products, but a place where we can also dish out the Malaysian Spirit, the Muhibah Spirit. Hence our tagline 'Biarlah Real'," Ernest explained.
Having grown up in the field, Ernest said his interest was instilled. "That was the only thing I knew how to do then. If I had to invest my last penny on something, it's got to be that."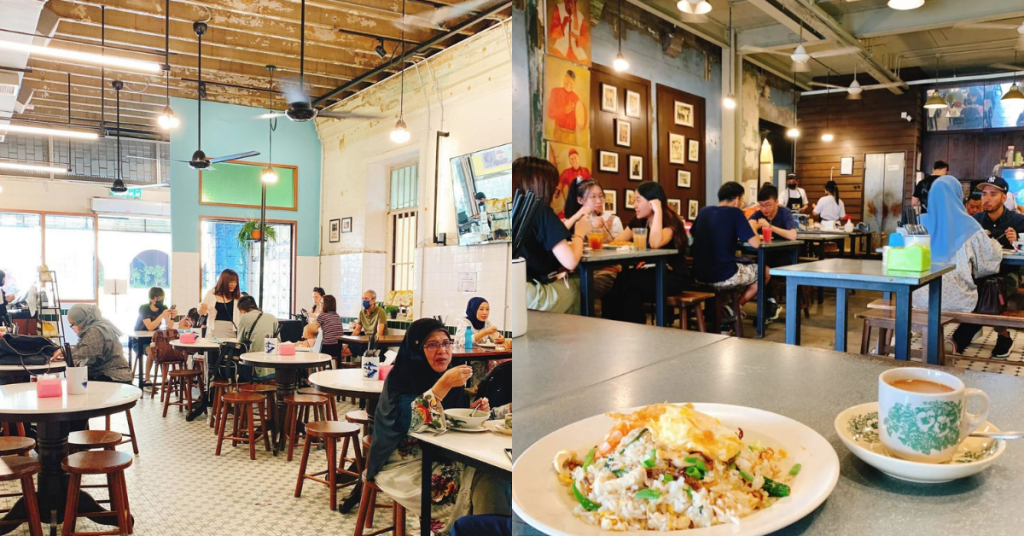 Unsurprisingly, the founder cooks "pretty well" and mainly curates the restaurant's menu.
Speaking candidly to Vulcan Post, he shared that he believes many people can cook well, but the concern comes from addressing the eaters.
By sticking with the kopitiam concept, Ali, Muthu & Ah Hock could properly shape and develop their offerings towards the initial goal.
This also ensured that Ernest avoided the entrepreneurial trap of doing things to serve oneself instead of the recipients, or, as the Malays would call it, "syiok sendiri".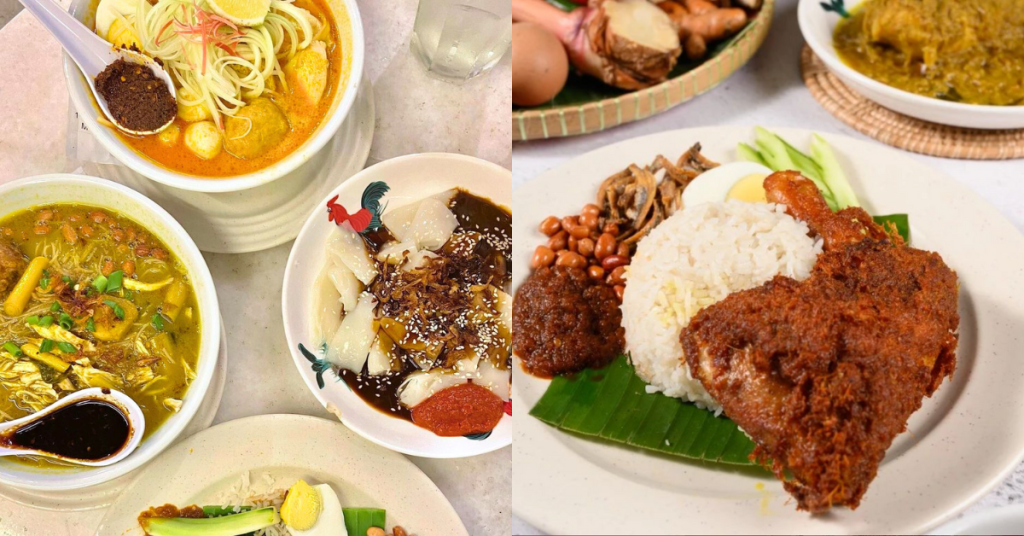 "We had a concept for Ali, Muthu & Ah Hock. We developed the menu based on the concept and not based on what I like to cook. Cooking for the right crowd and dishing something that would fit the taste buds of the masses, that would require some skills and experience," he explained.
It's similar to how one might be a great cook at home but not the best at being an F&B chef. Maintaining the quality of the food with the quantity and meeting a majority of customers' preferences can be a tricky balancing act.
It's just part of the journey
Looking around the Klang Valley, there's no shortage of kopitiam-styled eateries. From decades-old mum-and-pop shops to shiny new restaurants, there are plenty of options.
But this doesn't faze the founder much.
"We certainly have some measures to maintain our quality. We dish out not just good products, but we also dish out good Malaysian Spirit."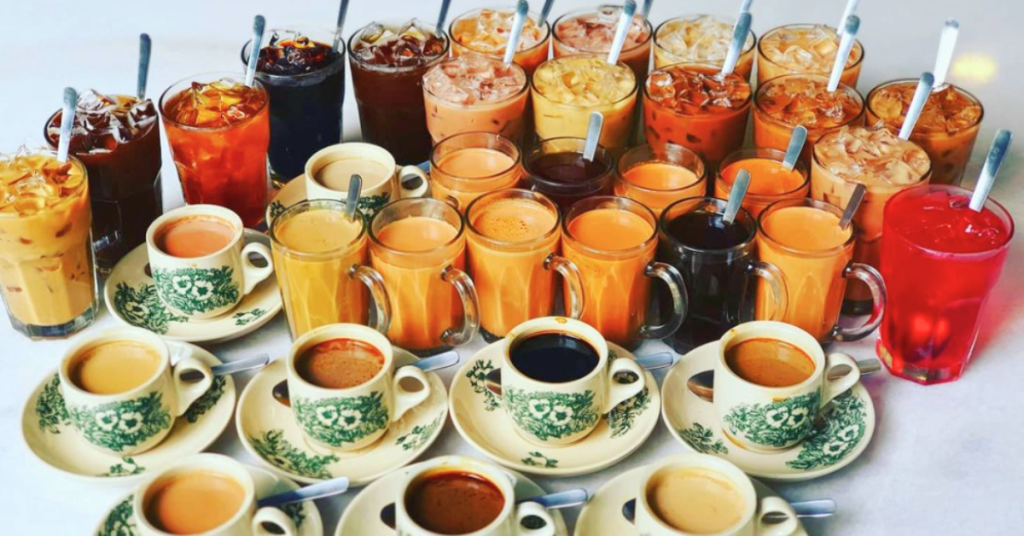 On the contrary, his biggest and "never-ending" challenge of running businesses in the F&B industry has more to do with the people. Specifically human resources.
Ernest's experience of 13 years and counting in the field has taught him that this is a consistent trial. And more so after the pandemic, where it seems that everyone wants to open an F&B outlet.
Good food and drinks are always in demand, and people want in on the profits. "Your staff will move along with this growth but then that's life," he quipped.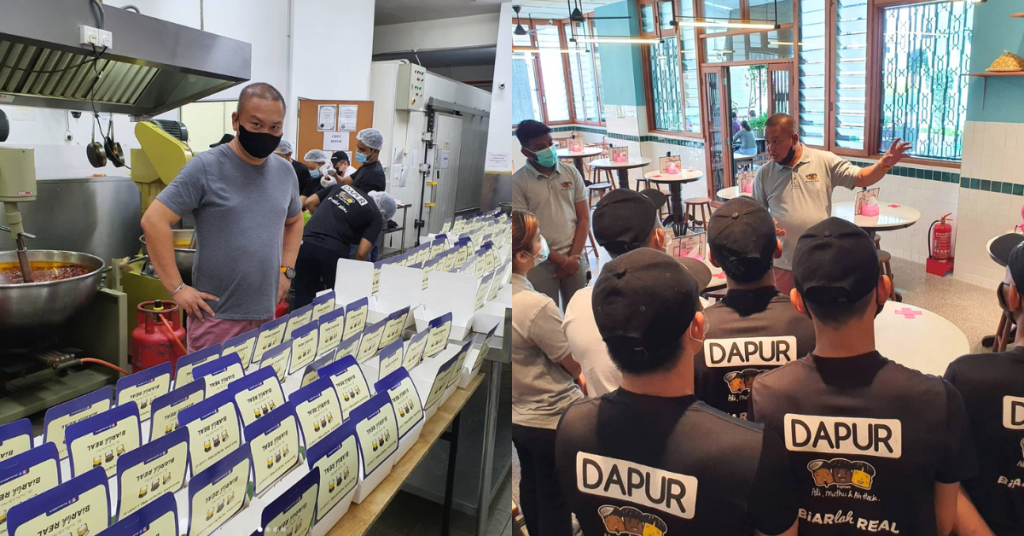 "If you ask me 10 years from now what is the biggest challenge, I would give you the same answer. If you ask the rest of my peers, I think they would give you the same answer—staffing."
According to numerous reports, employee turnover rates stem from long working hours, lower salaries, and general changes in the landscape.
But this isn't stopping Ali, Muthu & Ah Hock from working towards their rapid expansion.
They plan to open 40 outlets within the Klang Valley (currently 15 outlets) before growing beyond the city's borders.
It's unsurprising that Ali, Muthu & Ah Hock is pursuing a more modest growth trajectory instead of biting off more than they can chew. While some entrepreneurs get too ambitious, Ernest believes in a balanced strategy.
"There is a very fine line between passion and career. Most of the time you need a career to fuel the passion and not the other way round," he concluded.
Learn more about Ali, Muthu & Ah Hock here.
Read other articles we've written about Malaysian startups here.
Featured Image Credit: Ernest Ong and Ali, Muthu & Ah Hock